Arms & Legs deserve to be awesome! Keep 'em warm and stylish with these crochet patterns you can make in any color that brings you joy. Leg warmers, boot cuffs, and mitts make you look cool while staying warm.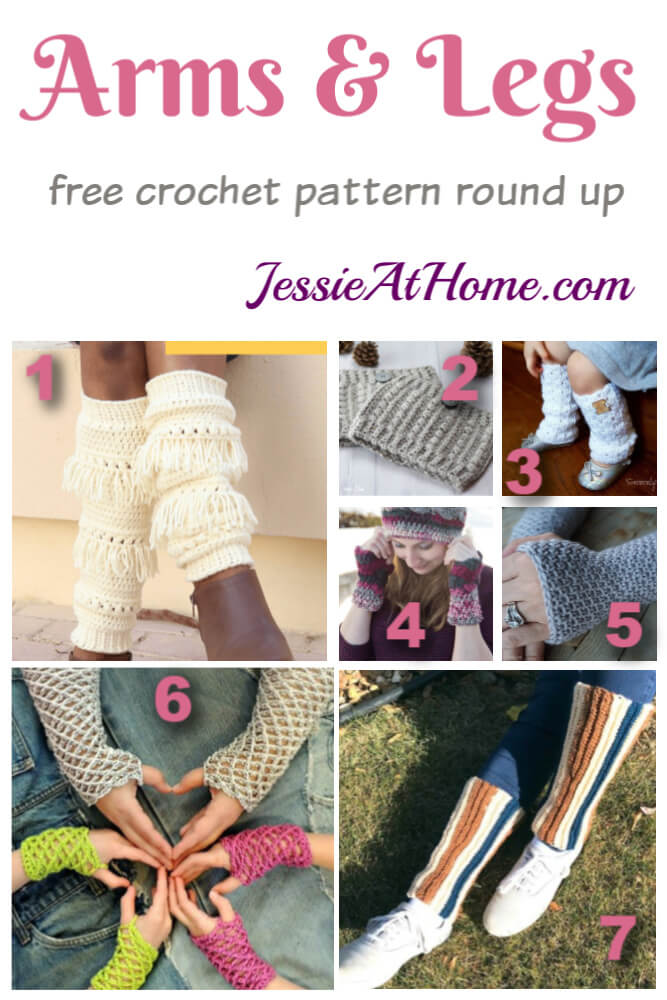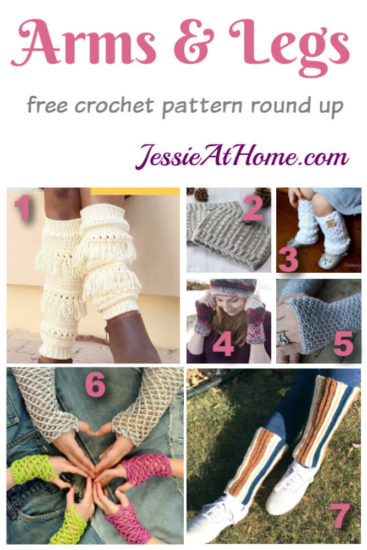 Here are the names and links to seven free arms & legs crochet patterns.
1) Boho Chic Legwarmer by Loopingly Made
"I think some of the coolest crochet designs are released during Fall/Winter- this Simple Crochet Legwarmer being one of them."
2) Malia Boot Cuffs by Yarn + Chai
"Boot cuffs are such an understated way to add a finishing touch to a cozy indoor or outdoor outfit. And they're so quick to work up, you'll want to make a pair in several colors!"
3) Brooke Leg Warmers by Sincerely, Pam
"I had a contest on my Facebook Page asking people to name their favorite stitch. Brooke had suggested I try the Primrose Stitch, and this is what flew off my hook!"
4) Shell Wrist Warmers by Crystalized Designs
"I finished a beanie I was working on and had some yarn to spare. I love this colorway so I couldn't just ball it and toss it in my scrap bins. It was the perfect amount for little wrist warmers!"
5) Texting Gloves by Heart Hook Home
"Are you in the market for the easiest pair of texting gloves you ever did crochet? If so, you are in the right place, friend!"
6) Nettie's Super Simple Mitts by Jessie At Home
"Increase your style with these fashionable fingerless mitts. This pattern is also written in a way that it can be made to fit any size, and to finish to any length."
7) Super Stretchy Leg Warmers by Stitches 'N' Scraps
"Stay toasty all day with these cozy leg warmers that combine retro fun with a bit of modern style! The ribbed fabric is dense and warm, and the vertical stripes in neutral colors are an attractive accent to a variety of different outfits."
Don't forget to check out some of the other great Round Ups that have happened in Blogland recently!
To see more Round Ups from Jessie At Home, click here.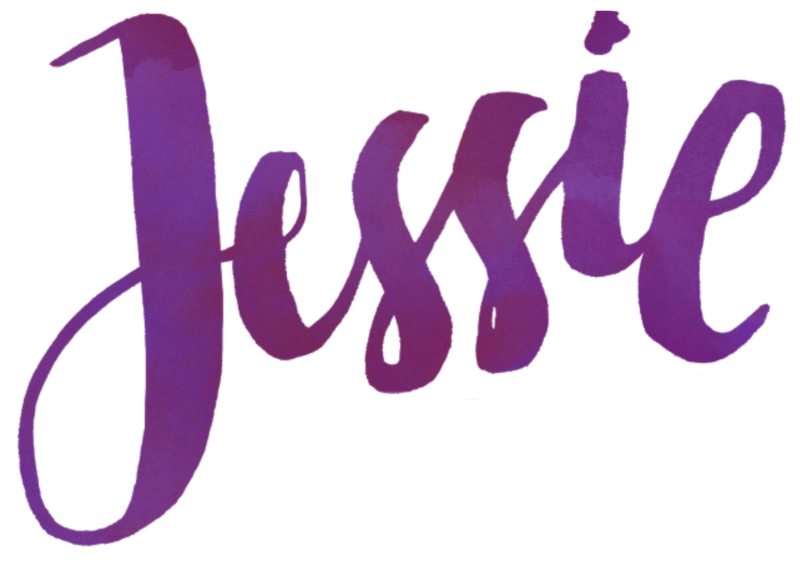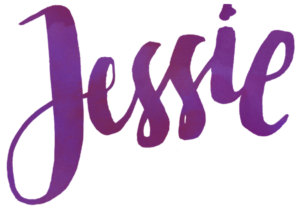 ©Copyright 2019 Jessie Rayot / Jessie At Home All my videos, patterns, charts, photos and posts are my own work, so you may not copy them in any way. If you want to share this information with someone, then share the link to this post. If you want to share on your own blog / website, then you may use the first photo in this post and link back to this post. You may not give away printed copies of this post. Thank you.
If you liked this arms & legs round up, take a look at these!