I made many new friends at TNNA in February. One of those new friends was the amazing knit designer Patty Nance. Patty has done something very rare in the knit community, she came up with a new technique! Stick around until the end of this post for a giveaway from Patty.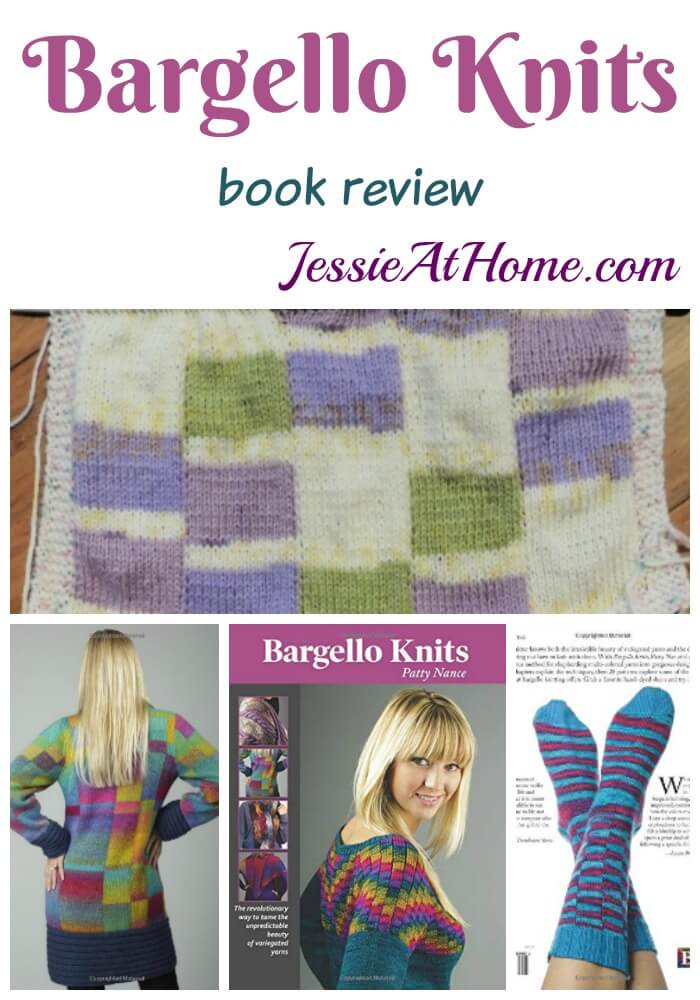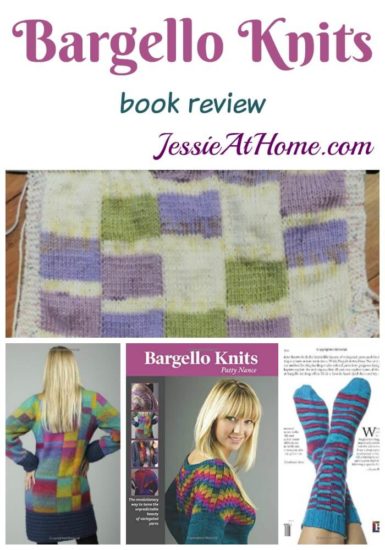 The book reviewed here was provided by Patty Nance. All opinions are my own.
Some of you may be familiar with Bargello Quilting, well, Patty has found a way to get the same look in knitting. It's really nifty! Bargello Knits is a unique book as it is both a technique book and a pattern book. So you learn HOW to Bargello Knit, and you get patterns to try it out.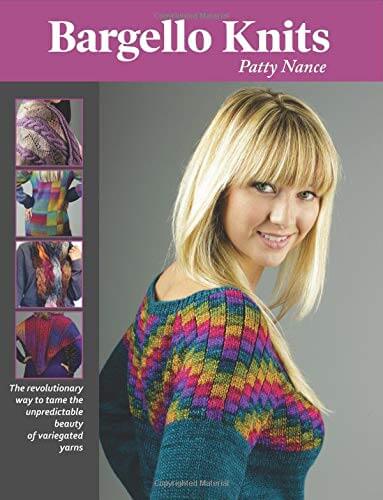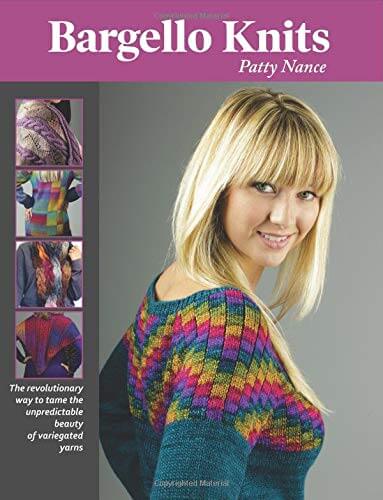 Basically, Bargello Quilting takes identical strips of colored squares and lays them all next to each other. Then you move each one up or down by one square to create a design. Below are some examples of Bargello Quilts.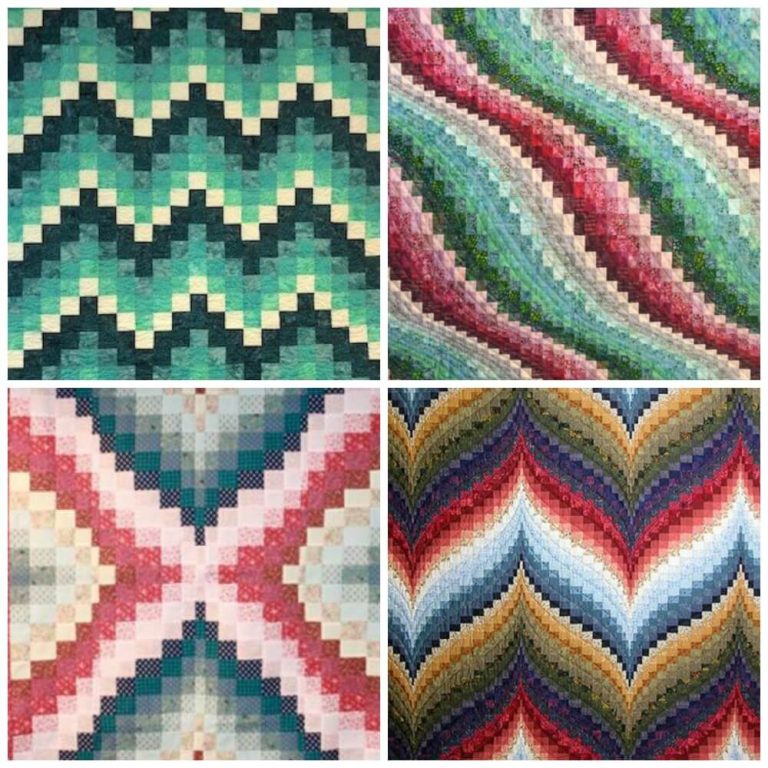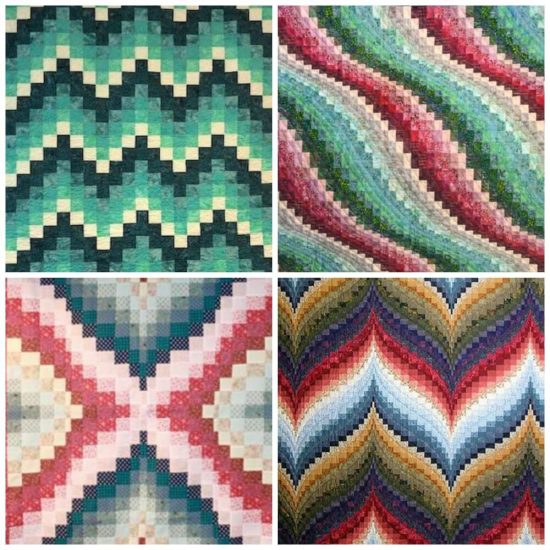 Patty found a way to do the same thing with knitting by using color changing yarn. Not the variegated yarn where the colors change every few inches, but the kind where each color is usually at least 10 inches long, and often quite a bit longer.
Patty begins by sharing how Bargello knitting came to be. She then explains all you need to know about the types of yarn that work with this technique and how their differences will effect your finished project.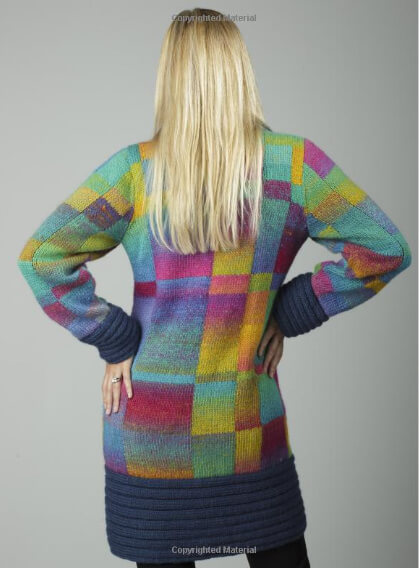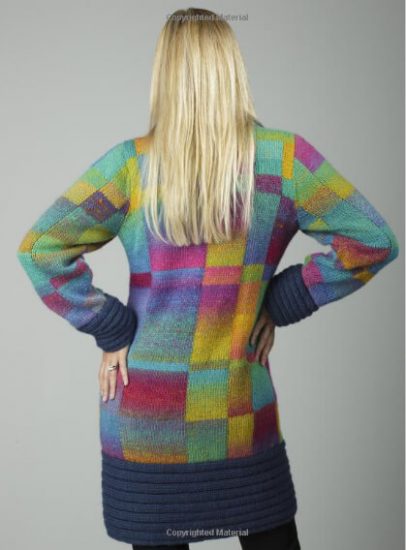 You will learn about how to handle all your active yarns and what notions you will need. When there are options, each option is explained so you can make an informed decision, or you can just try them all out and see what works best for you.
Next you will make a practice swatch. This section is FULL of photos, which is incredibly helpful. I highly recommend making the swatch first and following all of Patty's advice while making the swatch. I would also recommend using a yarn that falls into the "short color change" category as explained by Patty.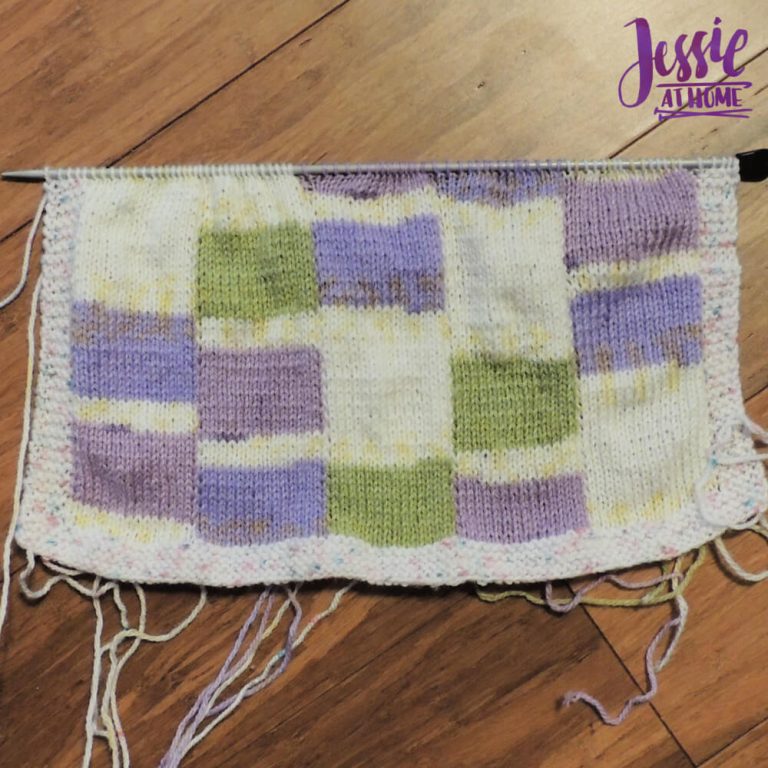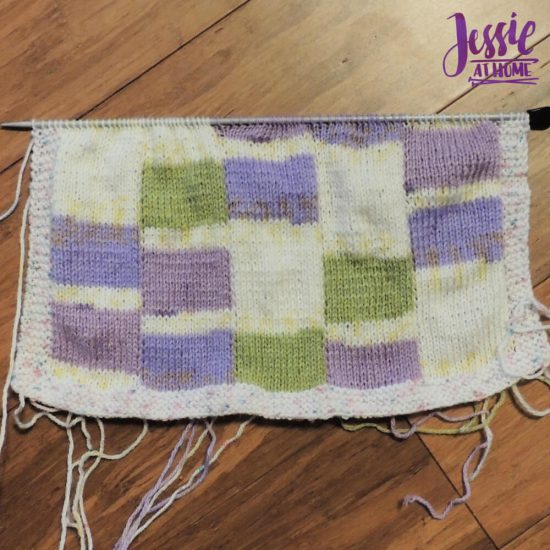 This is the start of my swatch. I used a long color change yarn. As you can see, I haven't even completed the first repeat of the color yet. This is why I think it's a good idea to use the short color change for your swatch.
Once you have completed you swatch you will have a pretty good handle on Patty's technique. Next you will find a wide variety of Bargello patterns varying from beginner to advanced. There is something for everyone in these patterns. They are all quite stunning.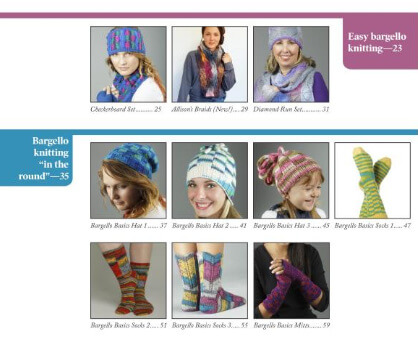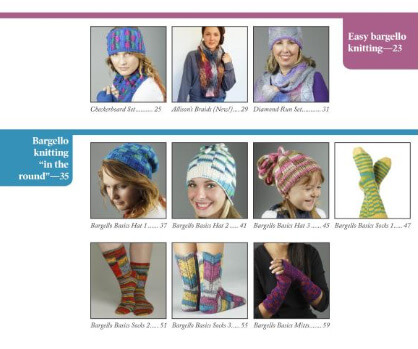 Patty is a great teacher. Her writing style is very descriptive and friendly. She makes learning Bargello fun and completely doable. I would certainly recommend this book to any knitters looking to expand their skills. Find Patty and Bargello Knits at the links below.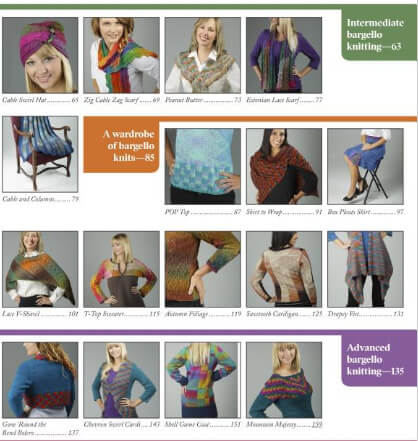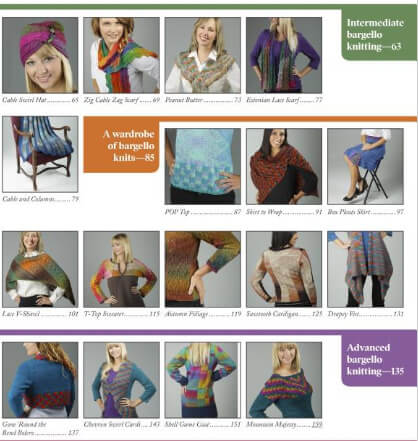 Now for that giveaway. The first winner will receive a signed copy of Bargello Knits (shipped to the contiguous US)! In addition, two other winners will win their choice of one of the patterns from the book that are available on Ravelry HERE – must have a free Ravelry account to win.
To enter the Bargello Knits Giveaway you must be at least 18 years of age and have a valid shipping address in the contiguous US. The giveaway ends at the end of day eastern time on April 7, 2019. Winners will be contacted by email and will have one week to reply with a valid shipping address or a new winner will be chosen. Void where prohibited. Any personal data collected on this entry form will be used solely for the purposes of administering this giveaway. The winner's contact and mailing information will be provided to Sponsor, for the purposes of coordinating delivery of the prize. Other than that, no personal information collected will be shared with Sponsor.
a Rafflecopter giveaway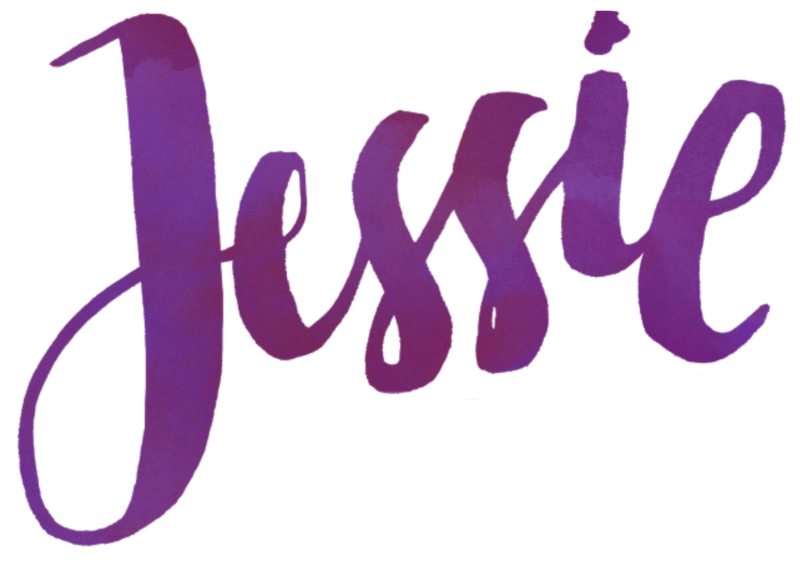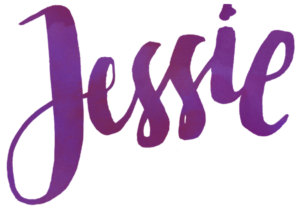 If you liked this post, try one of these.