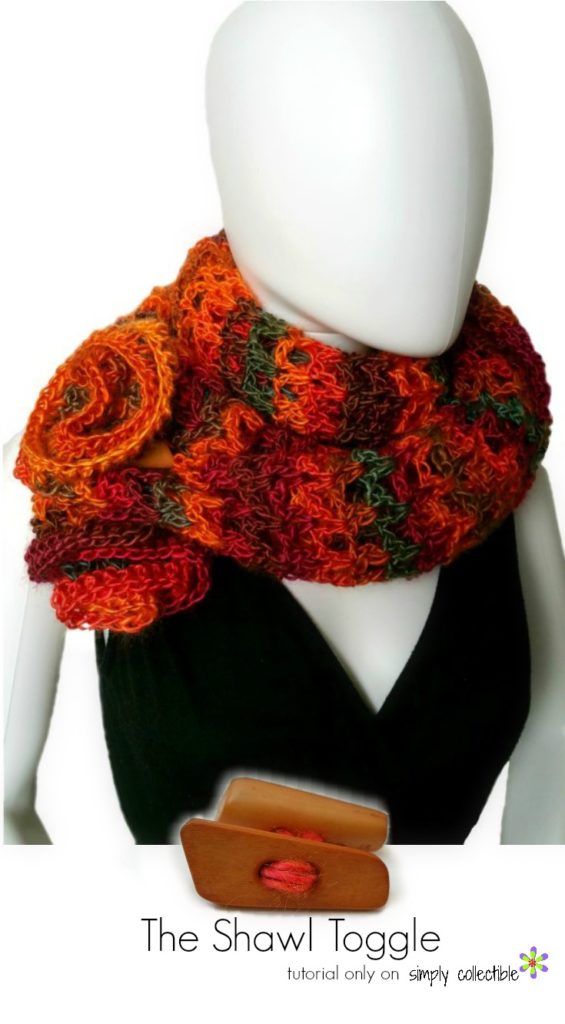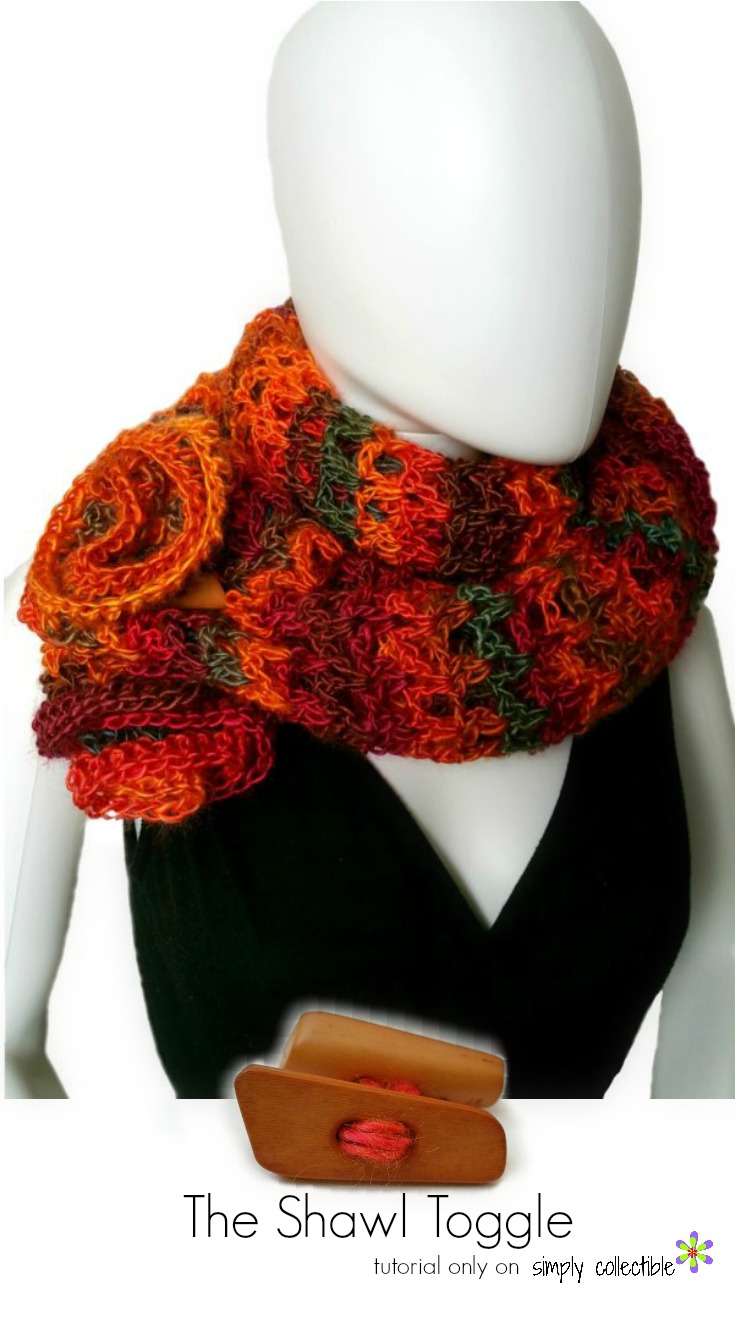 Hi, everyone! My name is Celina Lane and I'm delighted to be visiting Jessie at Home today from Simply Collectible Crochet to tell you about my amazing Shawl Toggle invention! Thank you so much for having me here, Jessie.
I had a little bit of a challenge deciding the perfect thing to share with you here, but then it dawned on me. This is the absolute perfect thing that everyone will need at some point. Not only will you want one of these for yourself, but they make excellent gifts to go with your crocheted gifts.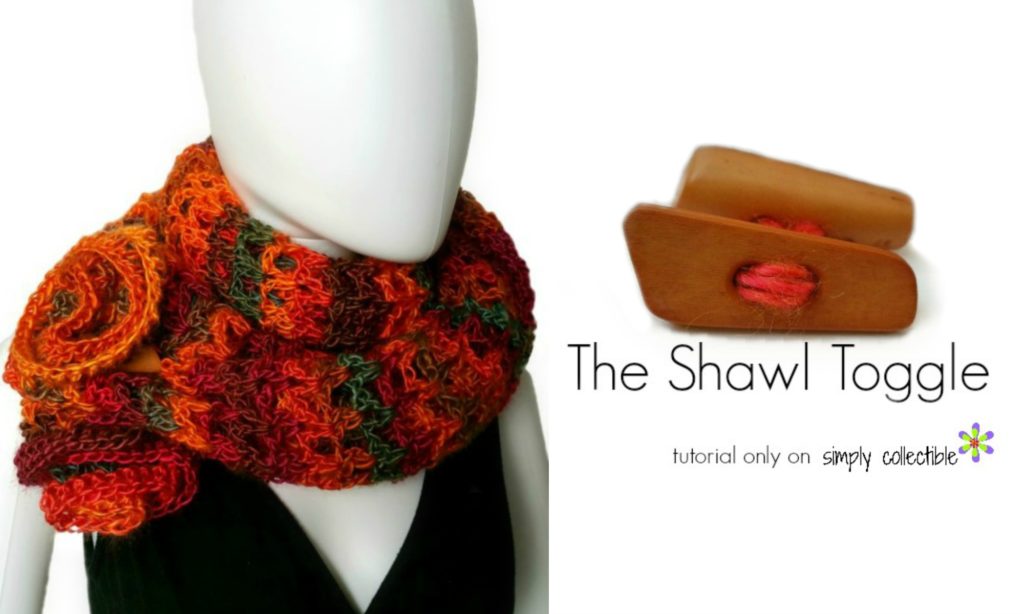 Have you ever had a shawl or cowl, maybe even a scarf, that you needed to close up or keep on and a brooch or pin did not work? Well, I'm hoping you find this method I invented will blow you away. The Shawl Toggle is so simple, and so easy that you will giggle every time you put it on. I was really quite surprised by my own idea.
This Shawl Toggle diy tutorial will show you how to make a crochet shawl toggle that will allow you to extend the variety of choices to style your crocheted wearables. This shawl toggle also works for knit, but you will need lacy, open mesh designs for the toggle to fasten. I first started making these in 2012, but when I was photographing this very shawl, it kept slipping off the shoulders and I needed something to hold it up. I looked around for something to improvise, but there wasn't anything in front of me. I started digging around for a pin or a brooch and saw a chain. I thought, "If I could wrap this chain through… no."
Then it dawned on me and I remembered. It was so simple! I would like to say that I amazed myself, but it was not difficult at all and I cannot believe I haven't seen anything like this anywhere. Not to say it has not been done in another form, but I did think of it on my own! It's nice when that happens, don't you think!?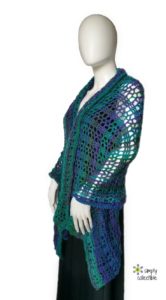 Here are some other pieces that required it to achieve a special look. So, go to my blog and check it out. Don't forget you saw it there first and please tell your friends that you did. I'll definitely have a video out for it soon so be sure to sign up and subscribe to my blog and YouTube channel.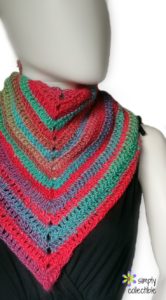 Celina Lane has been working as a crochet designer since 2010. Originally selling patterns on Etsy, she has moved into different arenas, landing in the blogging world. She shares designs of all types and is in the process of retiring most of her patterns to the free market. Be sure to keep up with her by signing up on her website
SimplyCollectibleCrochet.com
and
YouTube channel
.