Looking for a relaxing and rewarding way to spend some time? I have found one way with Diamond Dotz and here is my Diamond Dotz review to tell you why I think so.
The product reviewed in this post was provided by NeedleArt World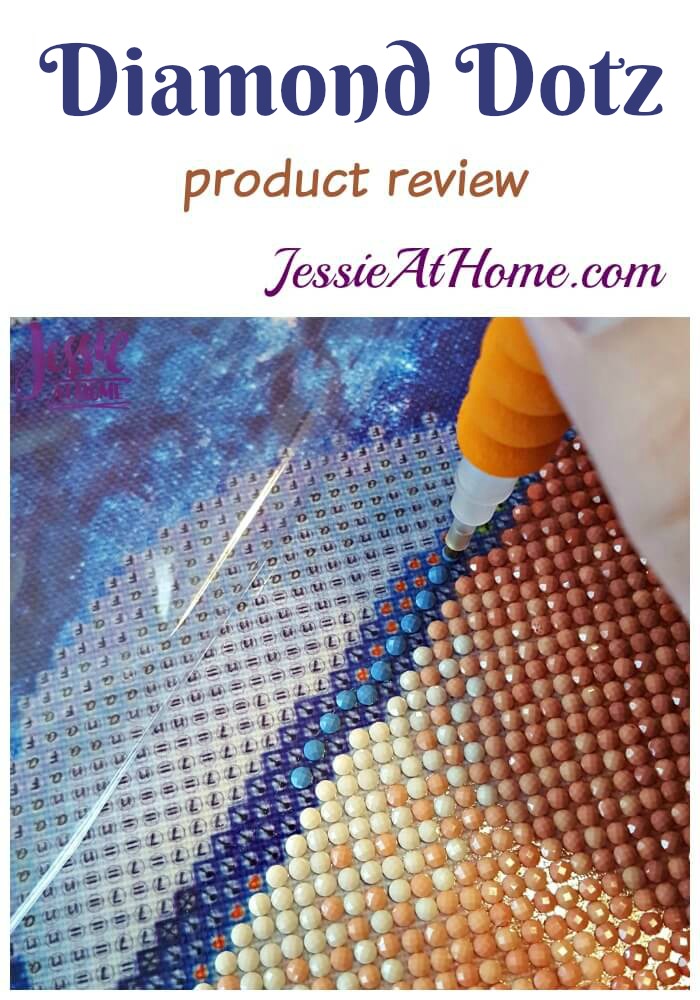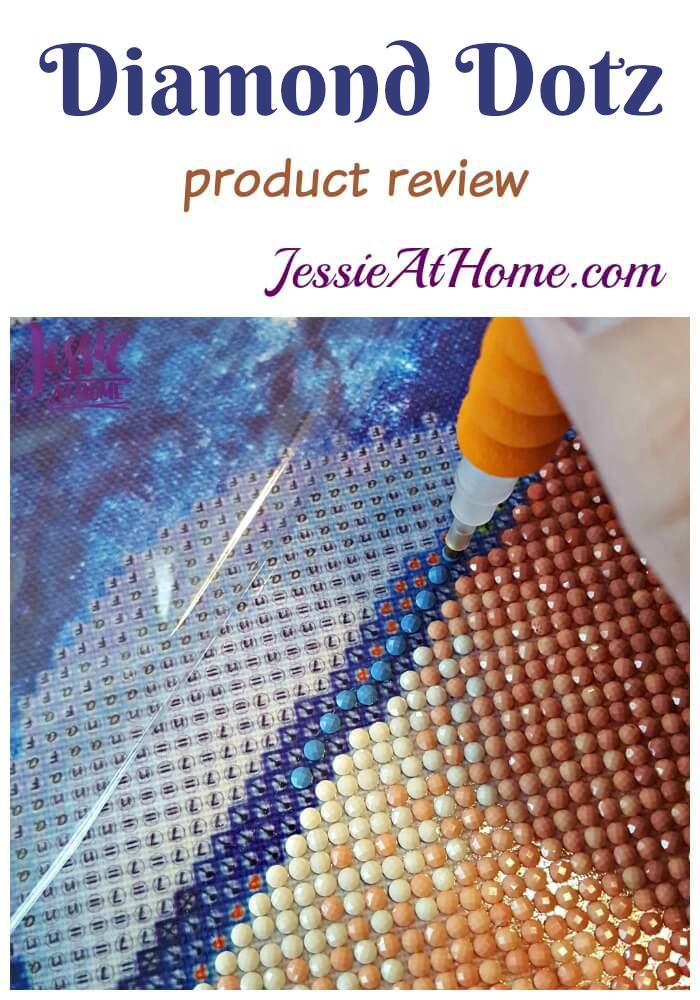 Pin
A while back I got an exciting package in the mail: Diamond Dotz!! Diamond Dotz is painting with diamonds – well, actually faceted plastic gems, but they catch the light and sparkle light diamonds. The canvas you work on looks a lot like a cross stitch canvas. There are little symbols all over showing what color dots go where. The parts that get the diamonds are covered with a sticky glue, and the whole canvas has a piece of plastic that covers it to keep it clean before the diamonds are all attached.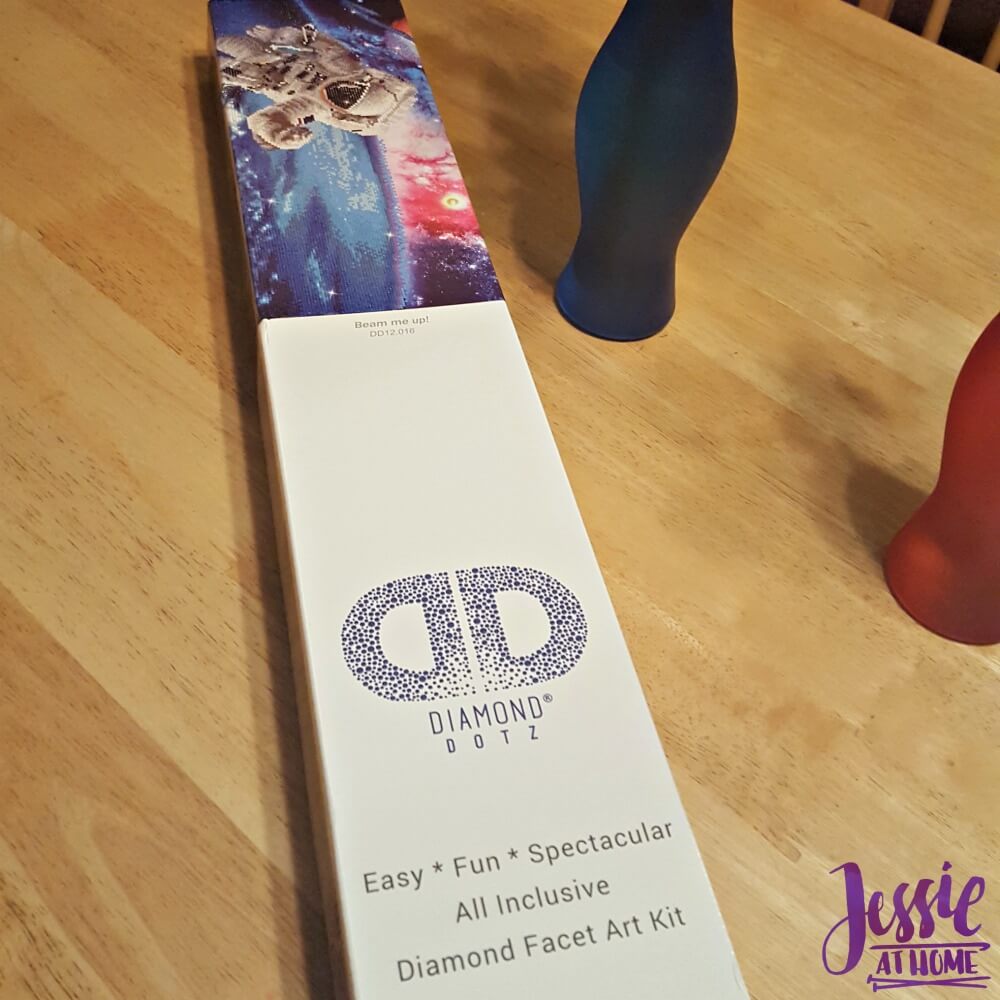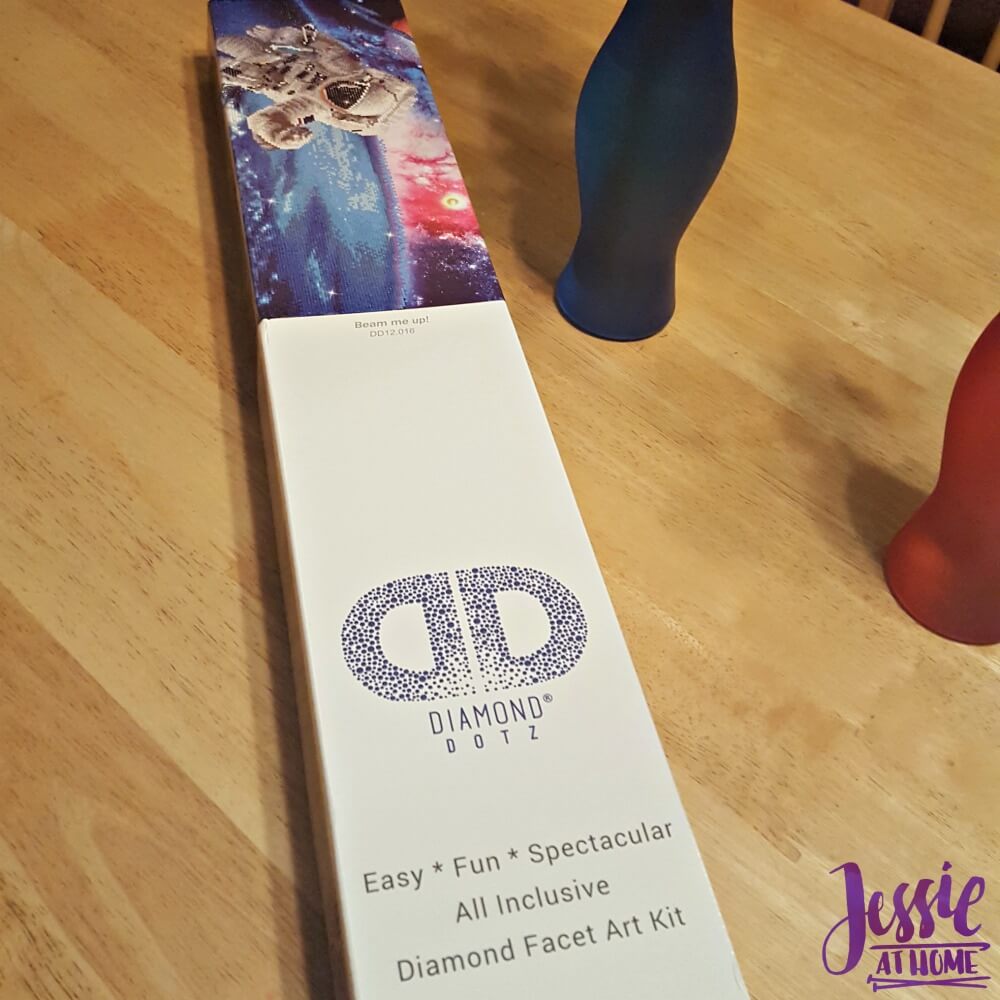 Pin
The kit comes with all the diamonds in little bags by color, and a tool to place the diamonds. The tool gets dipped in some wax (also included) so it is a little sticky. There is also a little tray to hold the diamonds. You pour the diamonds into the tray and give it a little jiggle to get them to turn right side up. Then you take the tool and gently touch it to a diamond.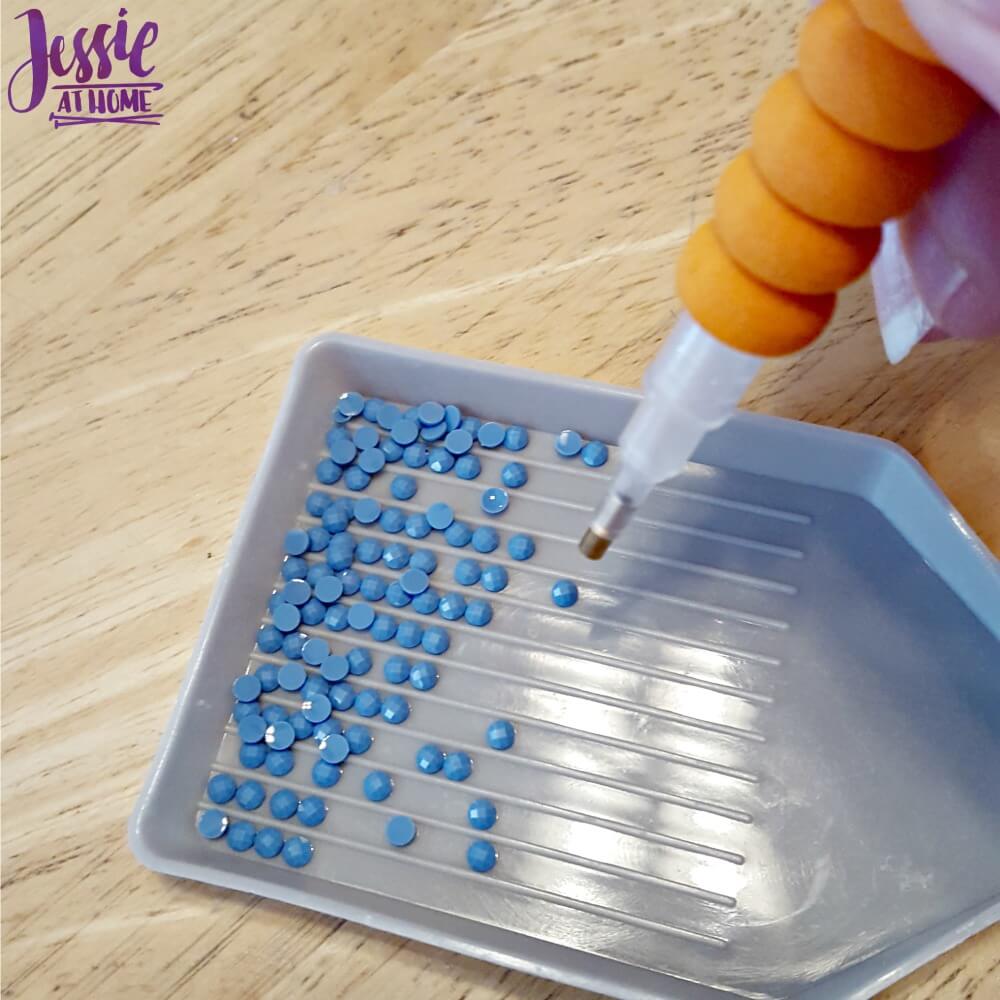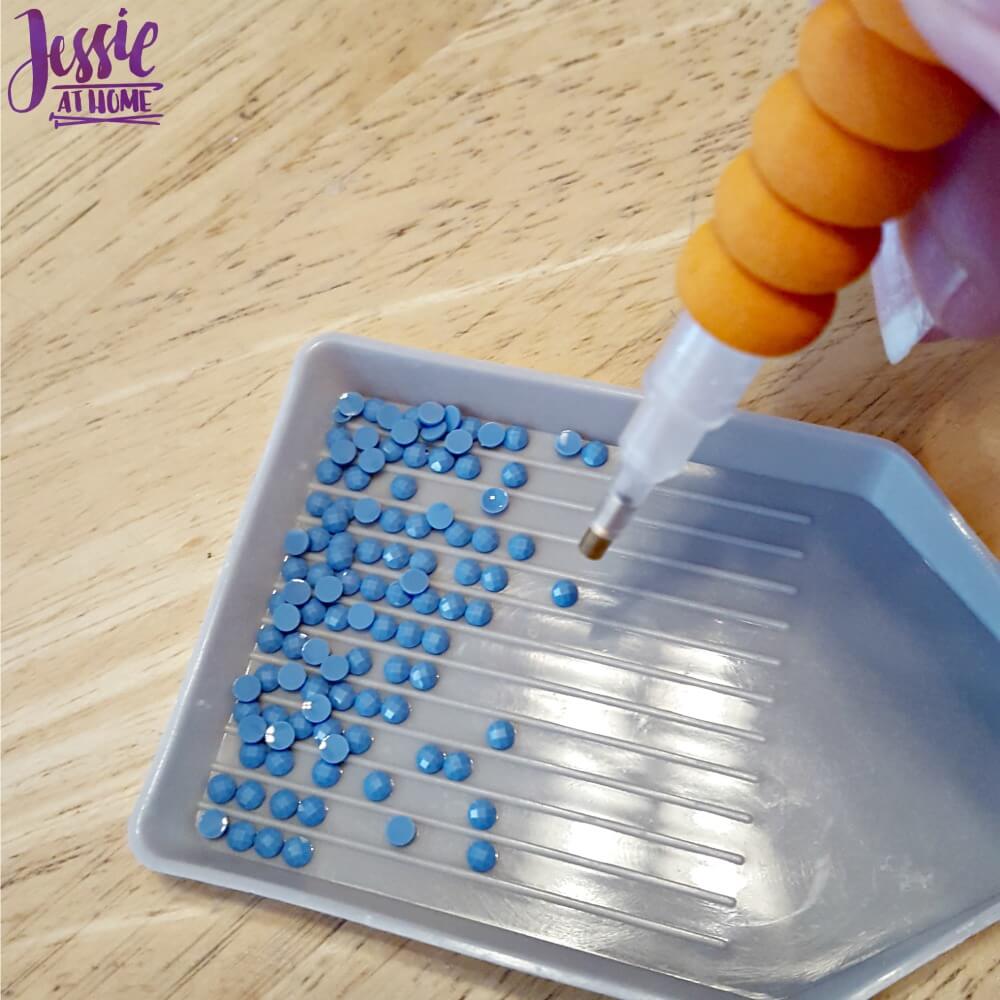 Pin
The diamond will stick to the tool (if it doesn't, you need more wax). It's really quite nifty.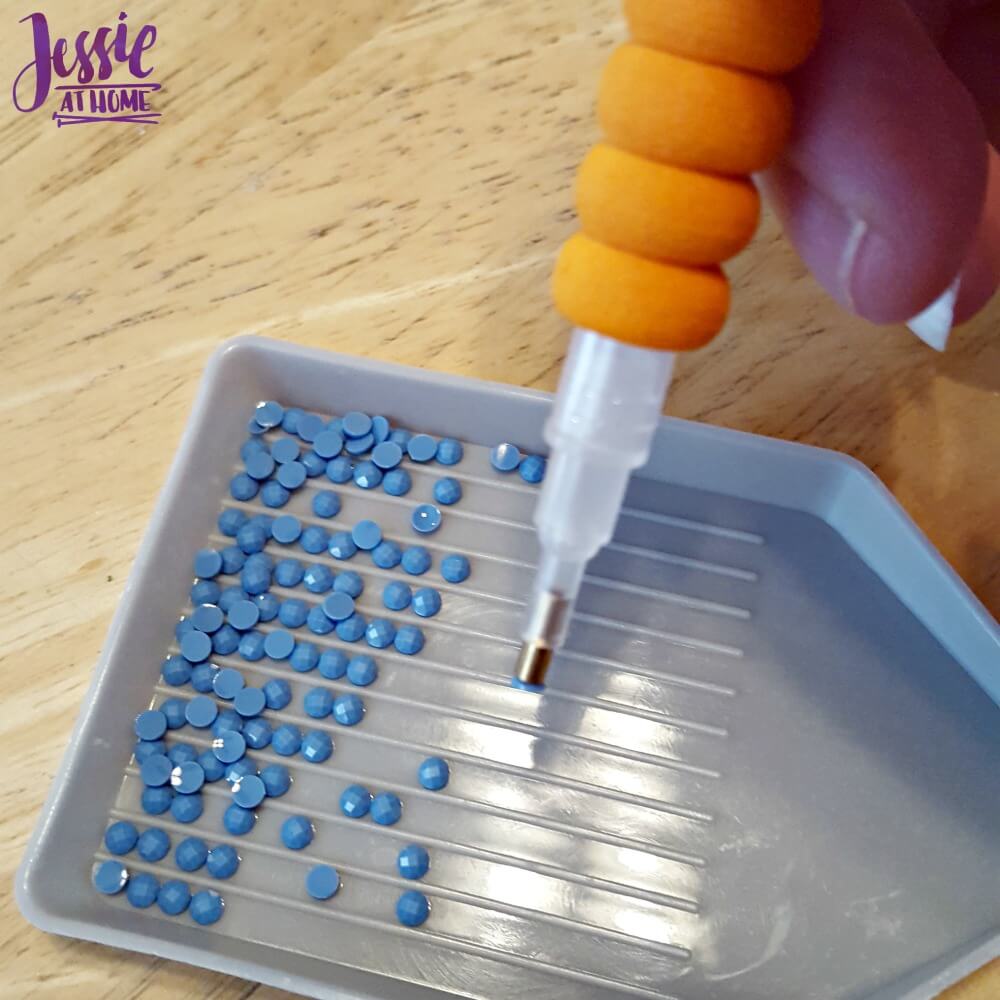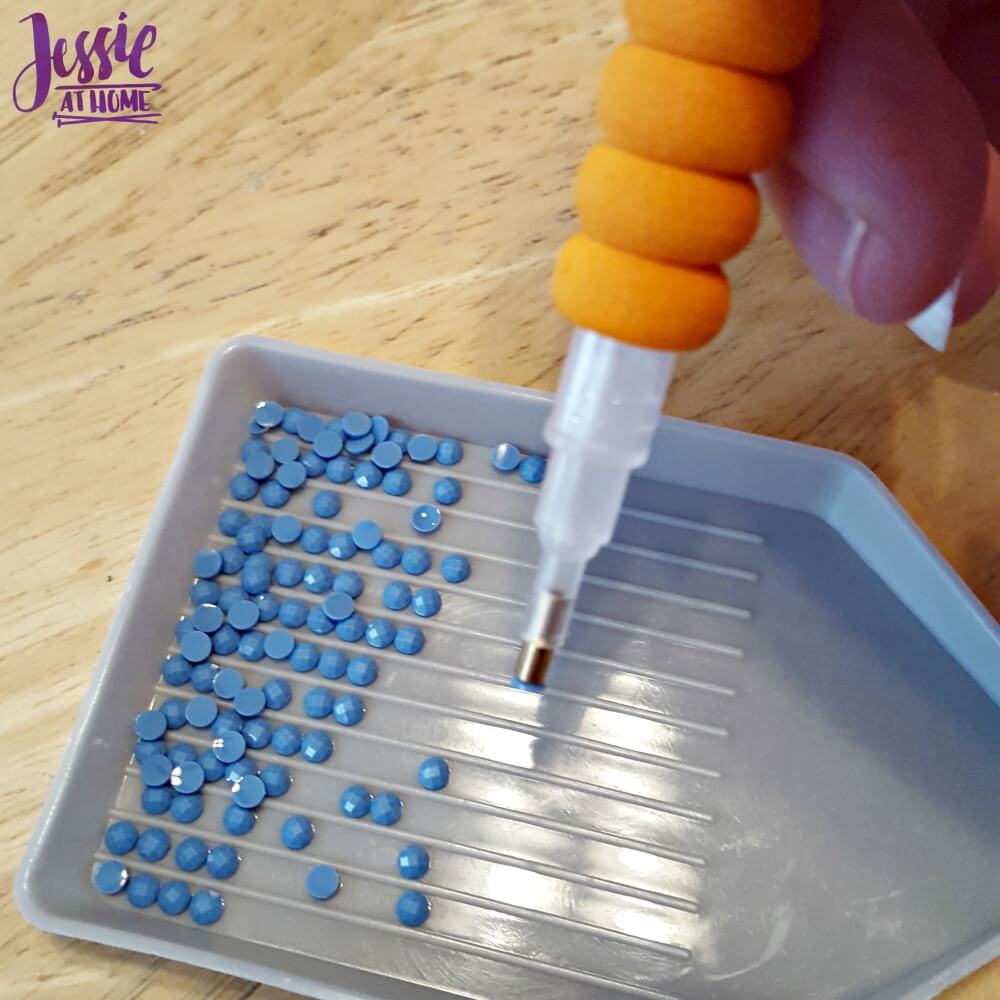 Pin
Next you carefully touch the diamond to the spot on the canvas where it belongs. That's it, it sticks down and you are on to the next diamond. It's very relaxing and quite fulfilling to watch the picture grow.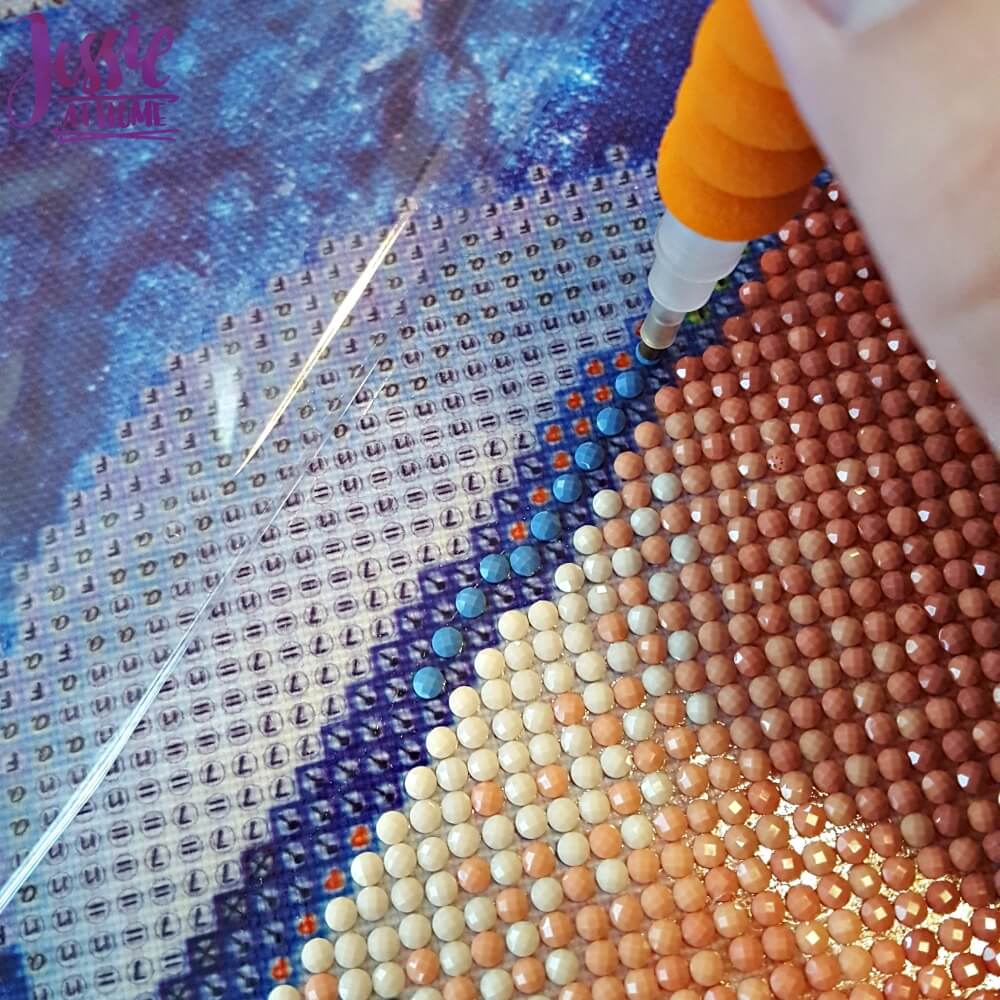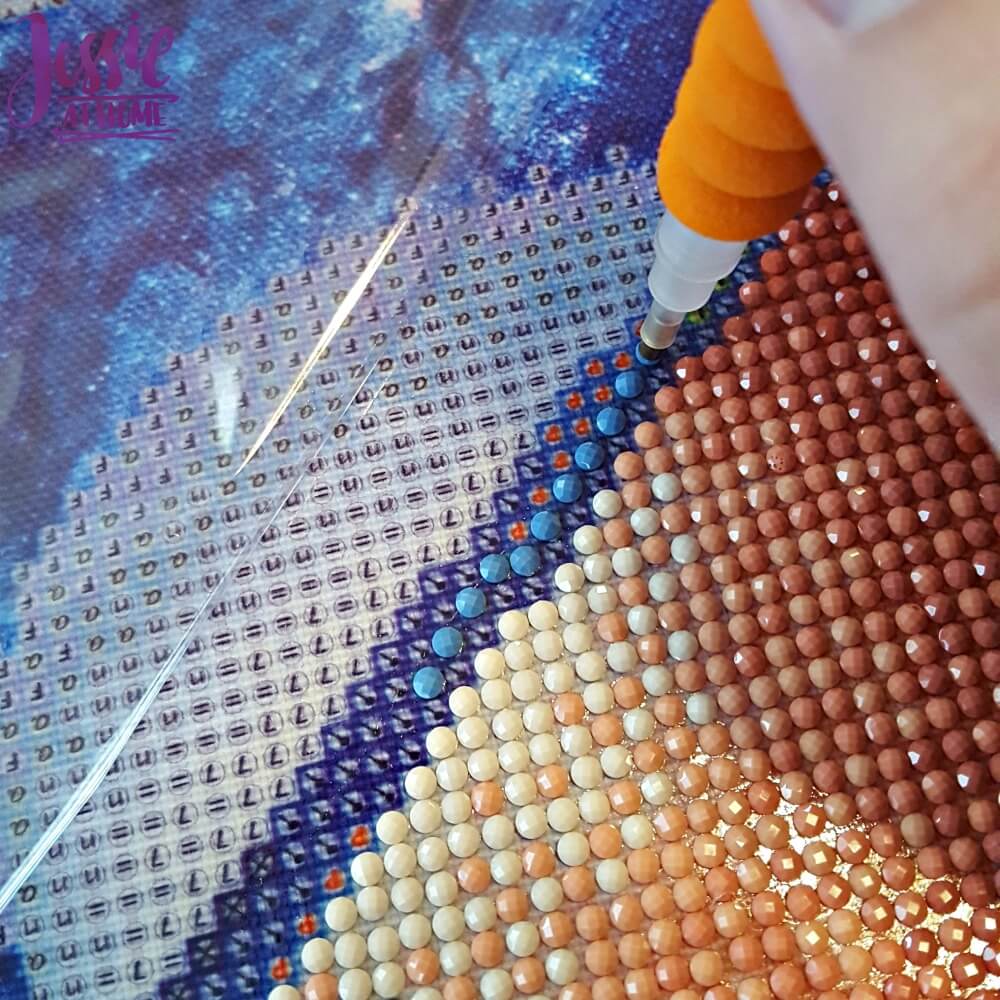 Pin
When you work, you do a little bit at a time, and just peal back the plastic. I used a paperweight to hold it folded back. That way you don't have a bunch of the glue exposed. When you take a break you fold the plastic back over.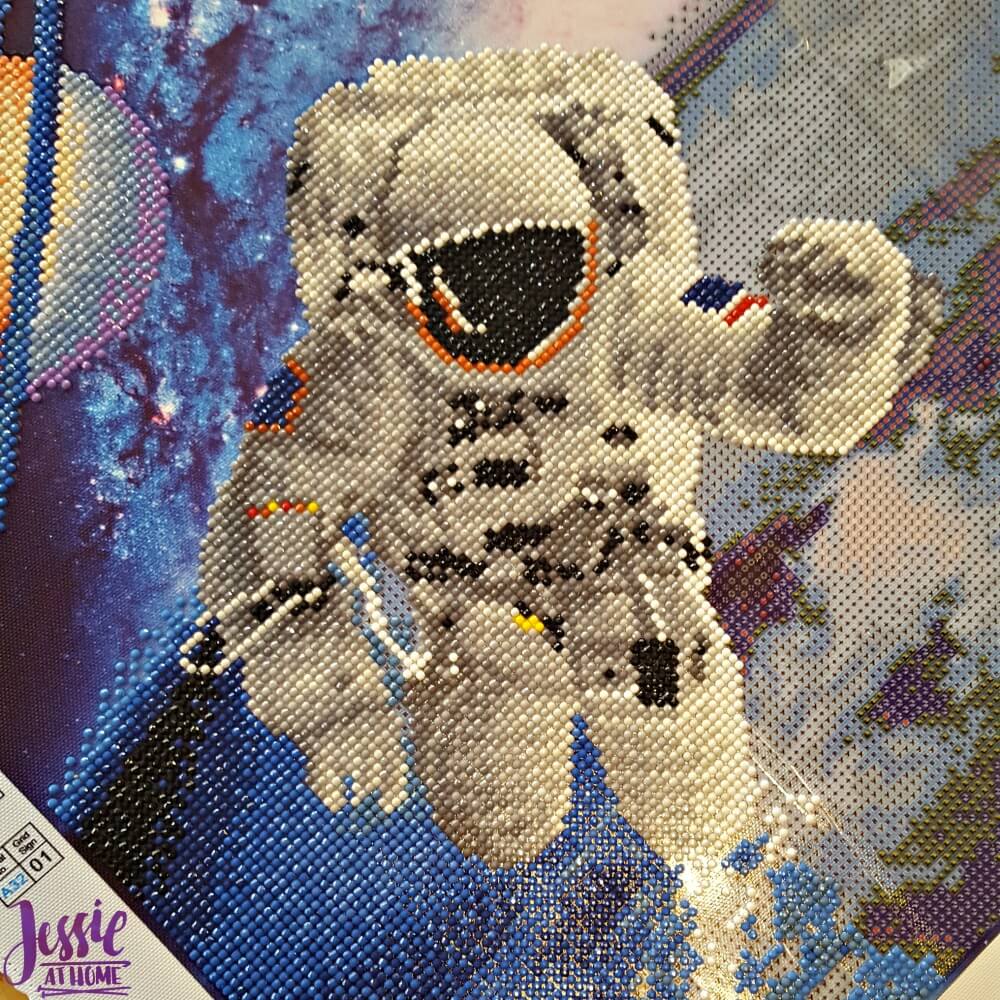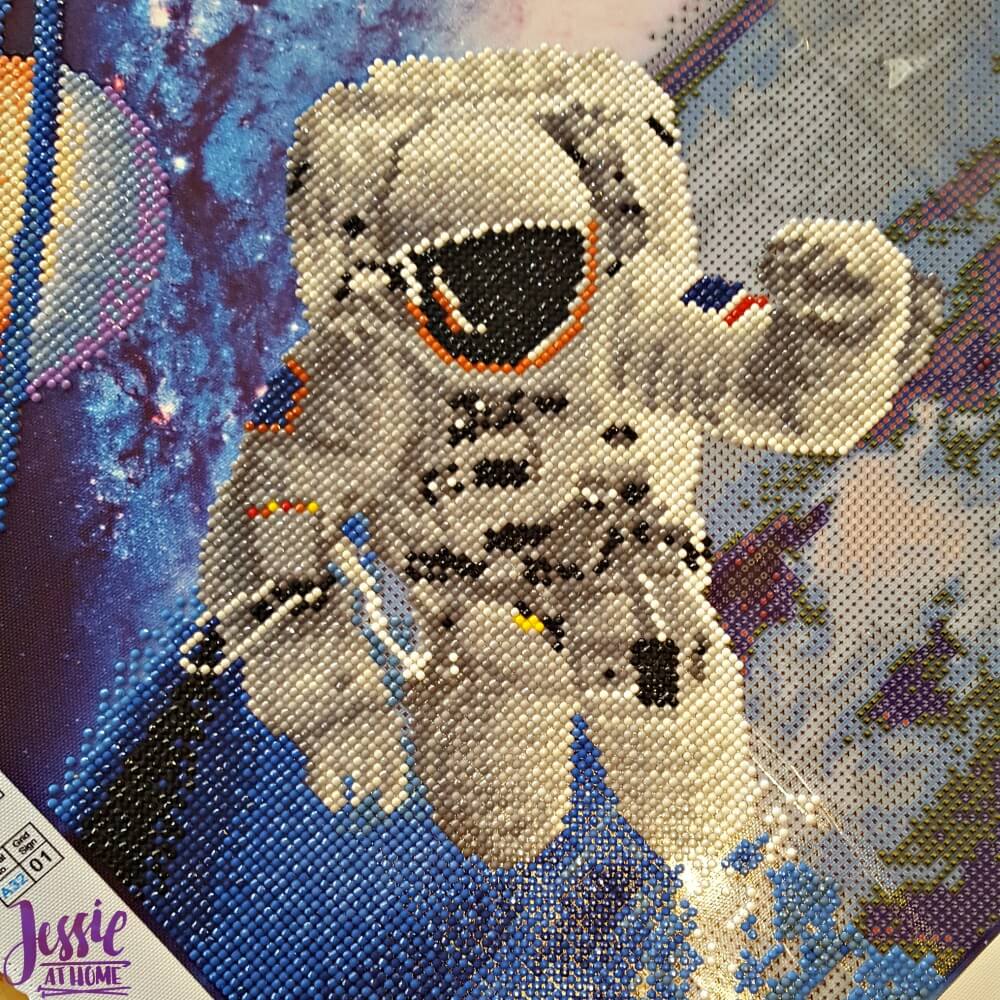 Pin
I found making my Diamond Dotz picture to be a lot of fun and relaxing. The finished image is so much fun. I just need to take it in to be framed, then I can find a good spot to display it.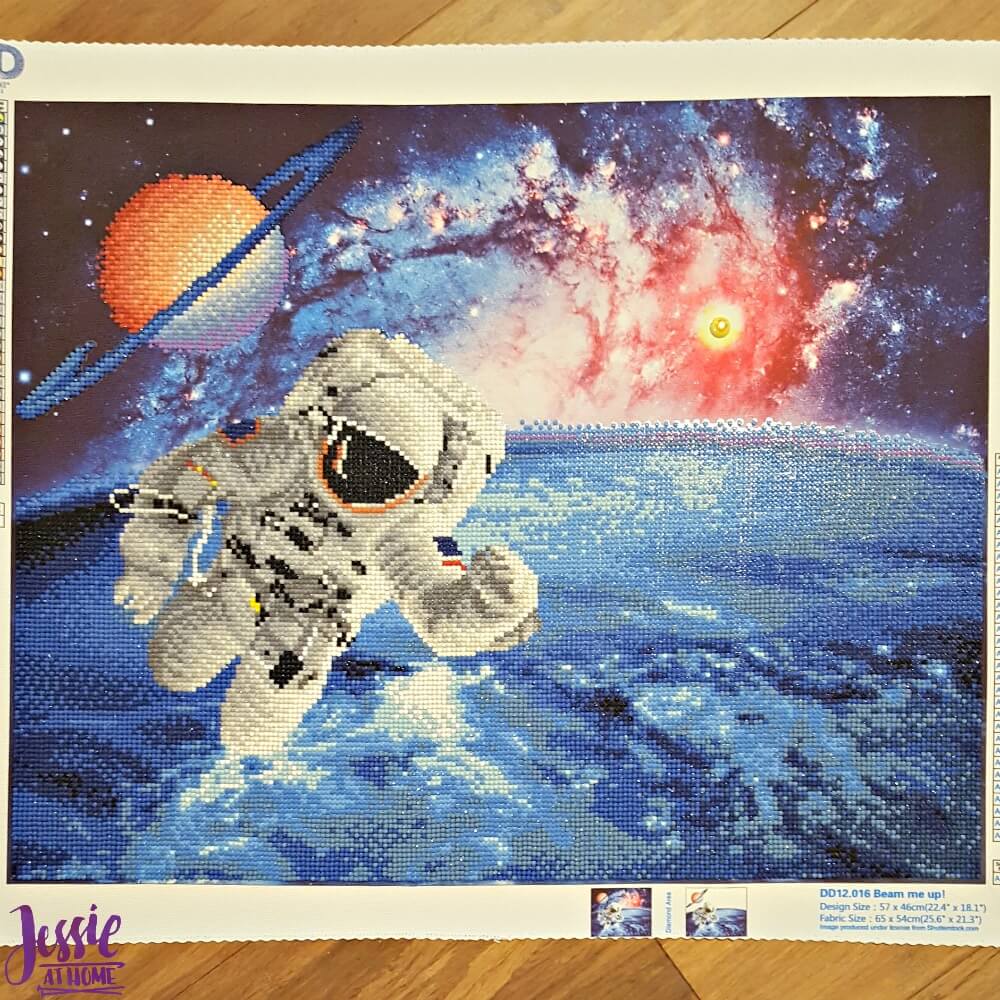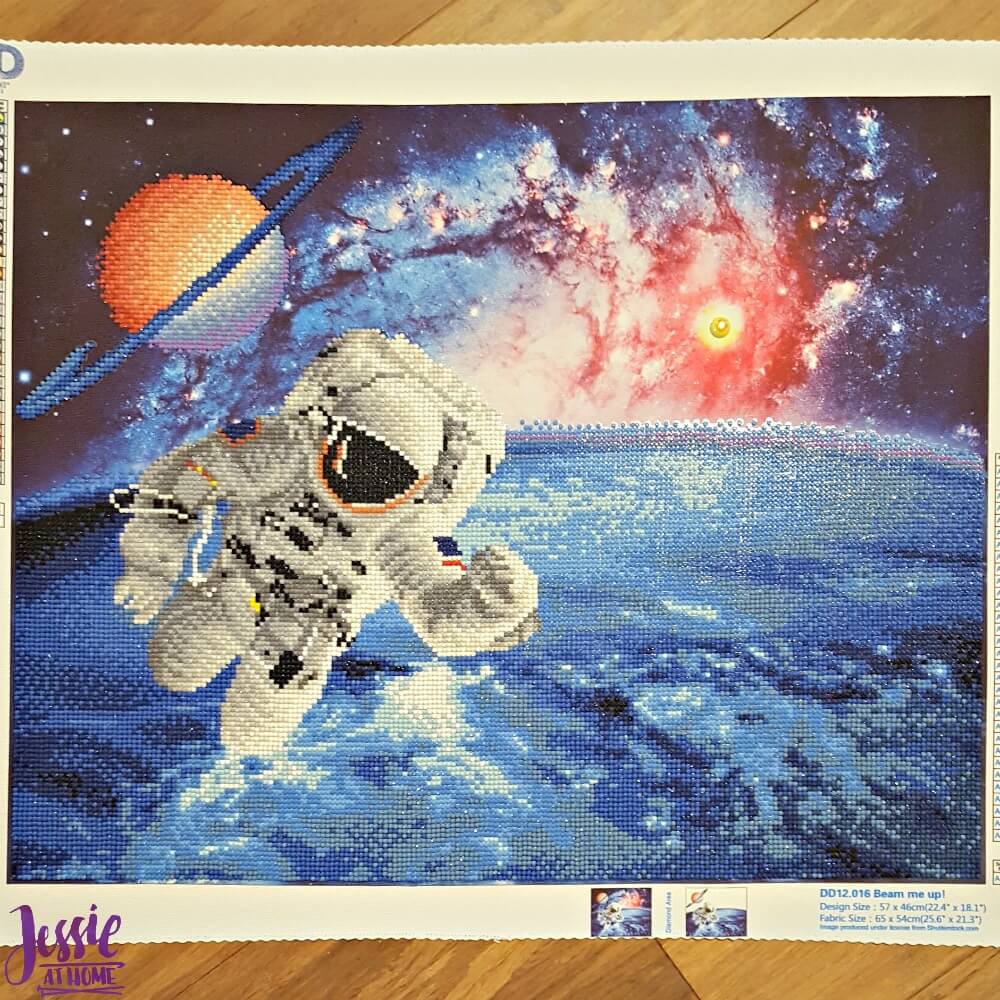 Pin
There are SO many pictures to choose from! You can find a lot of them over on Amazon HERE.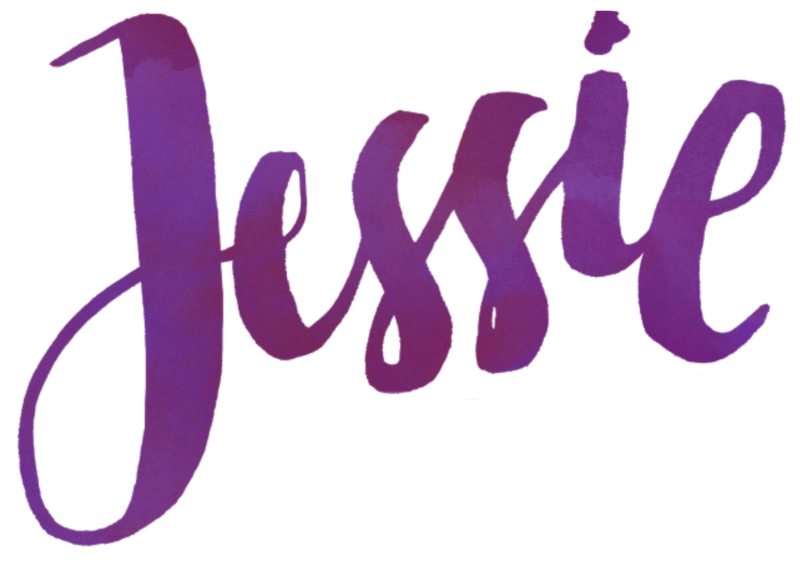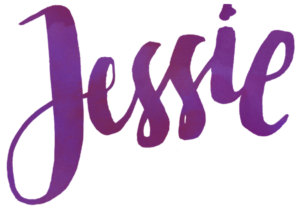 Pin
©Copyright 2018 Jessie Rayot / Jessie At Home All my videos, patterns, charts, photos and posts are my own work. Do not copy them in any way. If you want to share this information with someone, share the link to this post. If you want to share on your own blog / website, then you may use the first photo in this post and link back to this post. You may not give away printed copies of this post. Thank you.