Mother's Day Crochet Gifts? You need em' you got em'. Moms love it when their kids make them gifts, and that doesn't change as the kids get older. So keep up the tradition and make your mom something lovely for Mother's Day. Here are 7 free Mothers Day crochet patterns that are sure to make her smile!
Here are the names and links of each pattern.
1) Fire and Ice Shawl by Underground Crafter
"I'm so excited to share a crochet pattern for a simple, triangular shawl that is transformed into something spectacular with a self-striping, metallic yarn!"
2) Alex Basket by Sincerely, Pam
"I'm in love with Home Decor, and truly enjoy finding ways to add punches of crochet into rooms wherever I can! So, when my friend Stevee mentioned that she needed a pot cover, I knew exactly what I wanted to do!"
3) Water's Edge Shawl by A Crocheted Simplicity
"I recently purchased a few cakes of Lion Brand Yarns, Mandala. I'm normally a solid color girl when it comes to most everything in life, especially yarn. But the cakes were calling my name from the store shelves, so I decided to give them a whirl!"
4) Bracelet by Wilma Westenberg
"I love making jewelry. Necklaces, rings, earrings and of course bracelets. They are easy to make and can be matched with every outfit. As many people asked about the pattern, I decided to write it down here."
5) Diagonal Stitch Sachet w/Pouch by Crochet Memories
"Stitch mom a pretty yarn sachet with a pocket! Tuck in a small vial of perfume or jewelry for an extra special gift."
6) Shelly by Jessie At Home
"This statement necklace will turn heads and make sure everyone knows when you walk into a room. It is made with chain stitches connected by slip stitches as a base, and then features shell stitches growing from the center front."
7) Spring Gingham Dishcloths by Left in Knots
"These colorful gingham dishcloths are a fast and fun way to update your decor for spring! So even if you still have snow on the ground, you can bring bright and fun colors inside."
Don't forget to check out some of the other great Round Ups that have happened in Blogland recently!
To see more Round Ups from Jessie At Home, click here.
Did you enjoy what you found here at Jessie At Home? Then sign up for my newsletter and like my Facebook page, so you'll get all the updates on new tutorials, other posts, sales, and coming events.
If you have any questions, want to share pictures of your work, or just want to chat with Jessie and other crafty individuals, than join my Facebook group.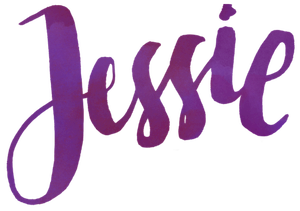 © Copyright 2018 Jessie Rayot / Jessie At Home All my videos, patterns, charts, photos and posts are my own work, so you may not copy them in any way. If you want to share this information with someone, then share the link to this post. If you want to share on your own blog / website, then you may use the first photo in this post and link back to this post. Also, you may not give away printed copies of this post.