DMC kits make awesome gifts, travel crafts, teaching aids, and more. Now you can get them from LoveCrafts.com. This means you can get your DMC craftie goodies along with your yarnie goodies, and you can get them pretty much anywhere in the world! How awesome is that?!
Stick around to the end of this post for a bonus tutorial and a giveaway that ends 12/12/19.
This post was sponsored by LoveCrafts. All opinions are my own.
LoveCrafts started it's life in the UK, and now they have a branch in the USA as well. From these locations they are able to ship worldwide. I have found their shipping very reasonable and quick, plus they have so many wonderful items that I usually just order enough to get free shipping!
Today I want to introduce you to LoveCrafts' new line of DMC products. These can be a big help in your holiday shopping, so be sure to check them all out!
Embroidery Kits
These embroidery kits have so much personality! You can find kits inspired by art, lovely florals, so many cute little critters, and all sorts of trending items. Below you can see Love, Bicycle, For you! Sheep, Which one? Giraffe, Love Flowers, and Right Angles. Each kit has the difficulty level marked at the top right-hand corner.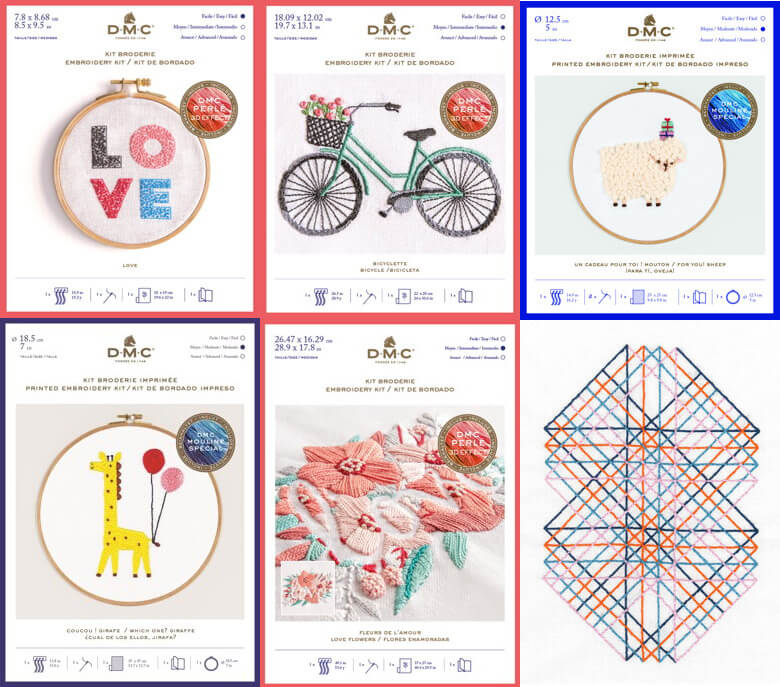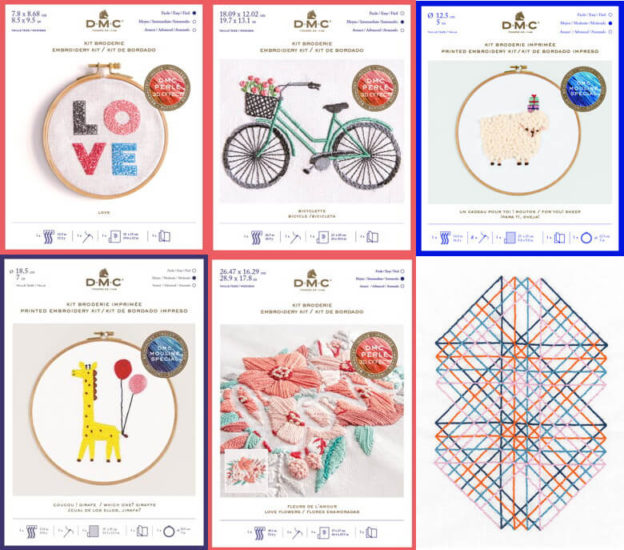 I tried my hand at the Smiling Cactus Kit. I wasn't sure how they would do the directions for an embroidery kit, so I was pleased to find them very clear and simple to follow. I shouldn't be surprised, I'm sure one of the reasons LoveCraft choose to carry DMC items is for their excellent quality and instructions.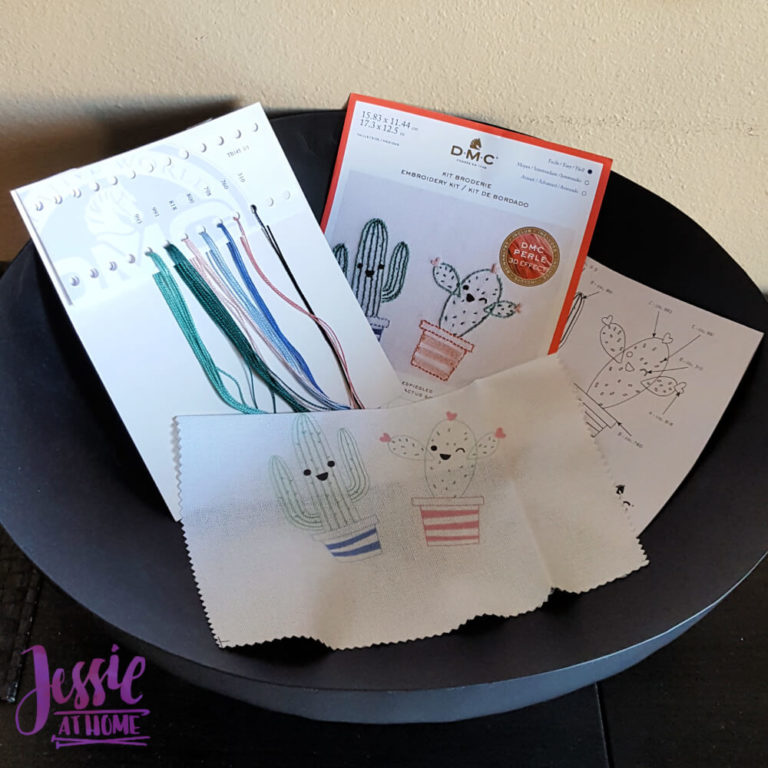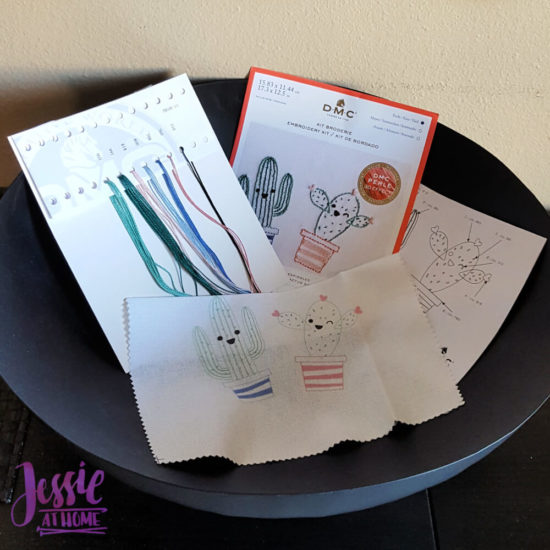 This kit was labeledquick and easy, and that's just what it was. I'm thinking I will use this in something I make as a patch or quilt-style-square. I'm not sure, but I love it and I could totally see myself making something for Kyla with it.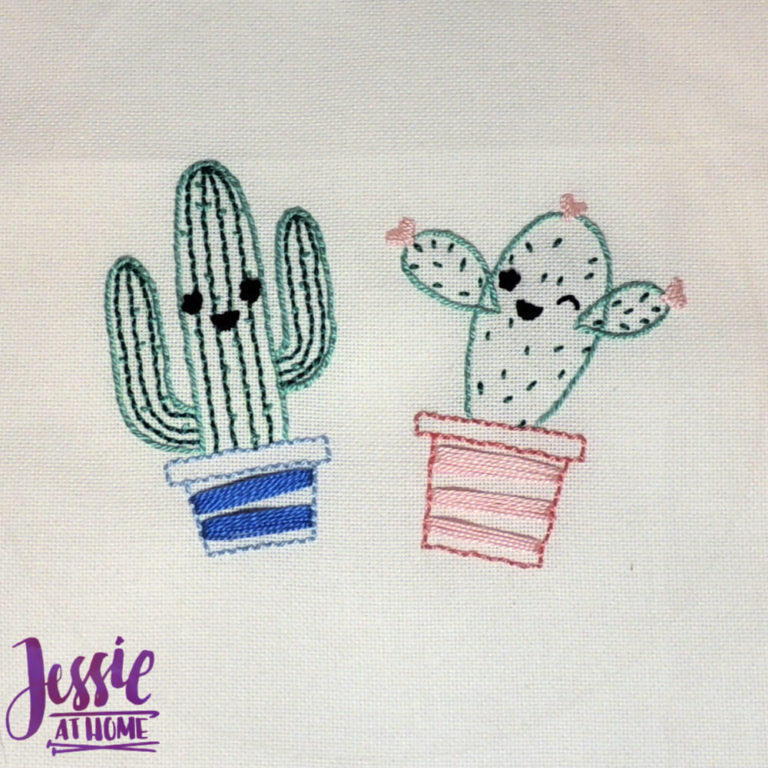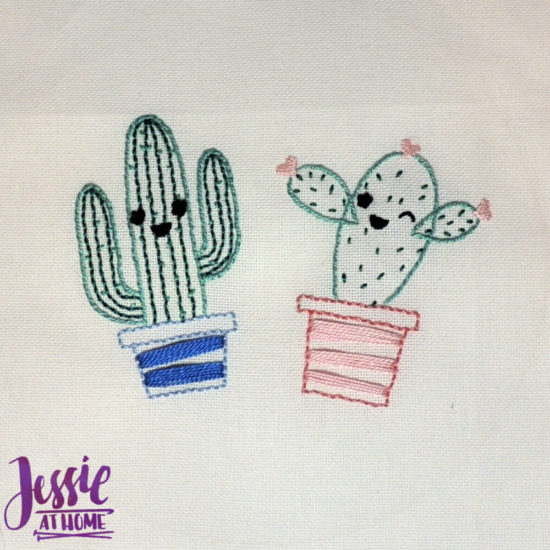 Cross Stitch
Now I have been addicted to cross stitch since I was a child. LoveCrafts has a very nice sized and varied supply of DMC Cross Stitch Kits. So many that I had a hard time picking out just a few to share with you, but here they are. Below you can see Bird & Berry, London by Night, Henry the Eighth, Tiger Pool, Pixel Nation, The British Museum – The Great Wave, Poppy, Bouquet of Love, and Me To You – Tatty Teddy & Tiny Tatty Teddy – Patchwork Heart.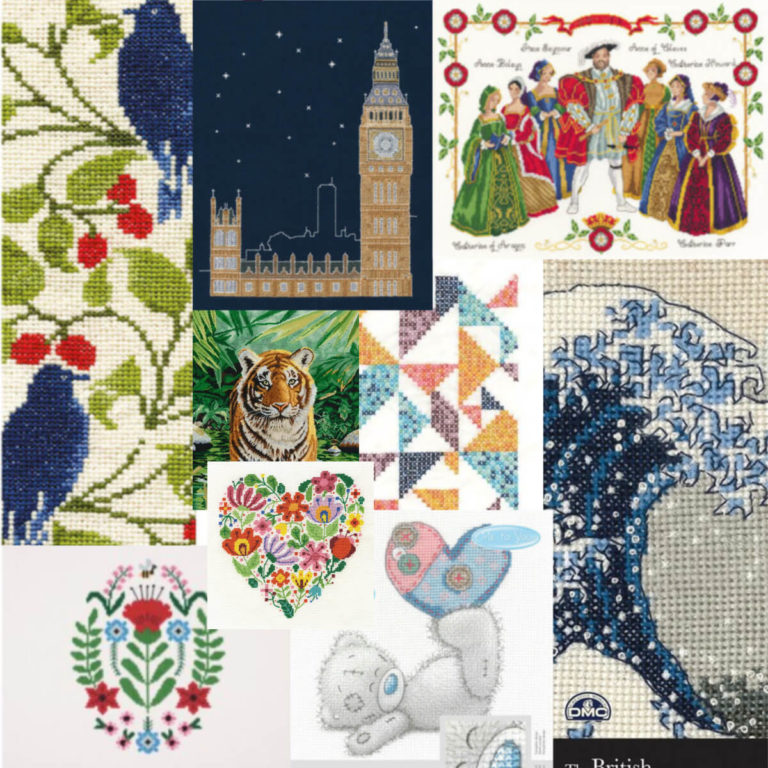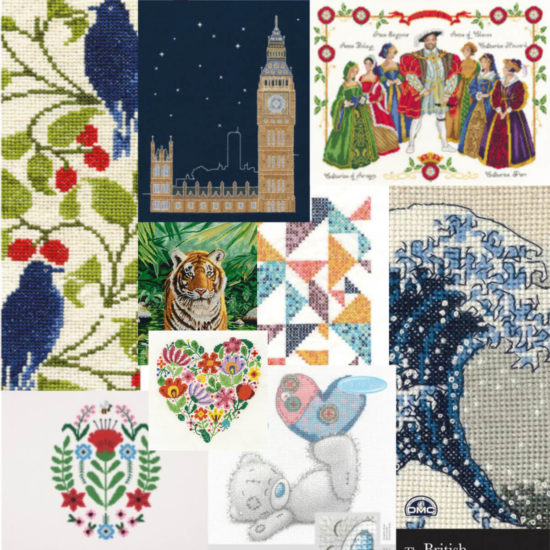 The Cross Stitch Kits are also labeled by difficulty level. If you click on the kit you like and then scroll down to the bottom of the product page, you will see the product details. That's where you'll find the difficulty level and also the size of the piece.
Again, everything needed is in the kit other then a hoop or stretcher, and some thread snips. Of course, you can find hoops in the Cross Stitch and Embroidery Supplies, and you can find thread snips in with the Sewing & Quilting Supplies. You can also get more DMC floss for other fun projects from LoveCrafts, HERE.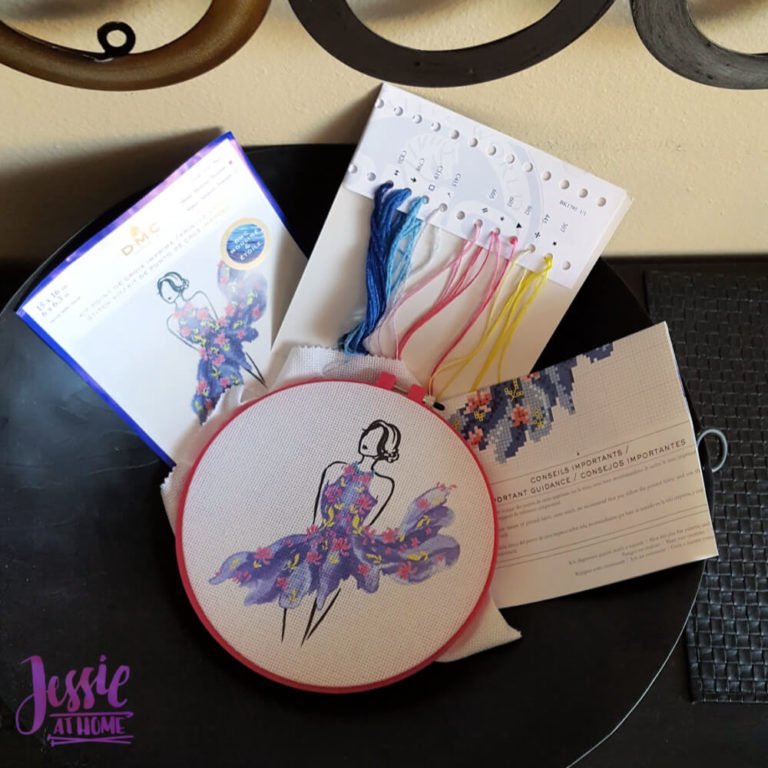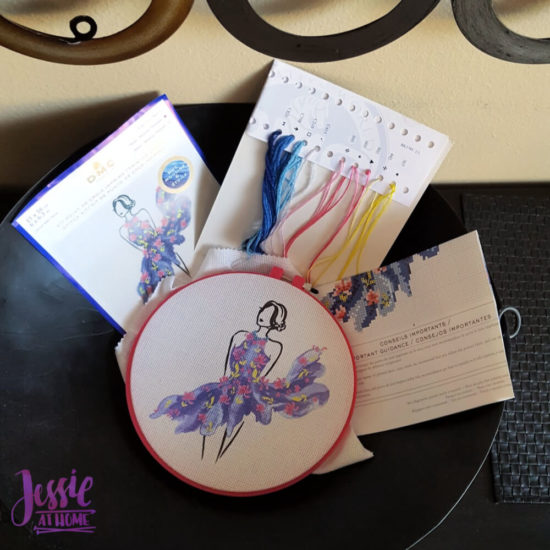 I really loved making this little Tutu Blue Kit. I took it with me while traveling last week and it looks like the cloth got a little dirty. You can easily spot wash if that happens to you, but I didn't because of how I was going to display it. You'll see that in a bit.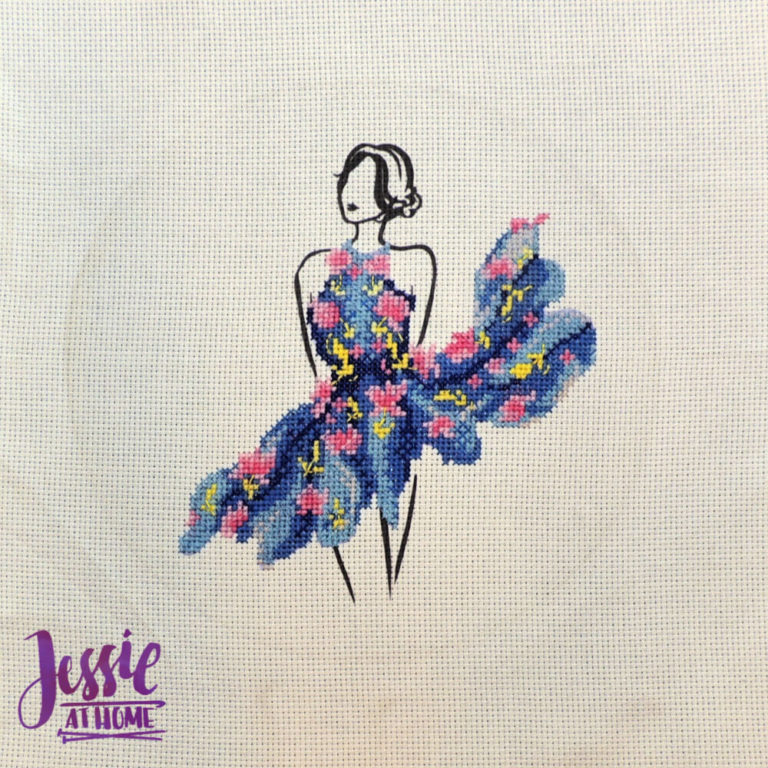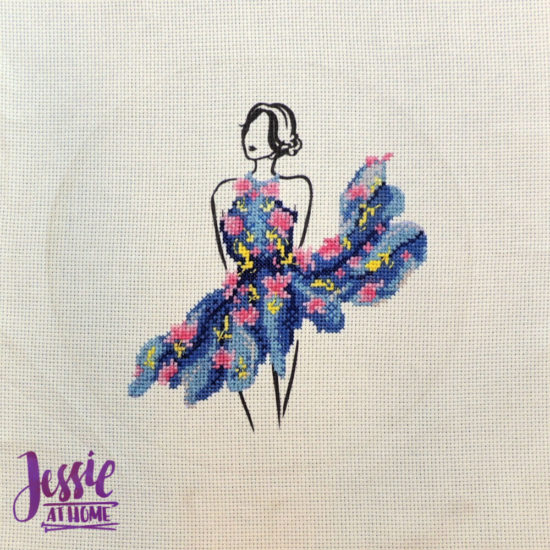 Magic Paper
Now within both the embroidery and cross stitch sections you will find some kits with magic paper. These are so cool! I didn't know what they were at first so I clicked on one and fell in love. They are kits with the image printed on magic paper (I'm getting there, hold on).
You cut around the image without having to worry about cutting at the edge. Then you just stitch the image to whatever you want to embroider/cross stitch it on to. Next you embroider or cross stitch your image. Then you soak it in water and the magic paper dissolves! Now you're left with you creation on whatever item you like.
Here are a few of the kits that tickled my fancy. Love (Cross Stitch), Love (Embroidery), Cactus (Cross Stitch), France (Embroidery), Fruit (Cross Stitch), and Fruit (Embroidery)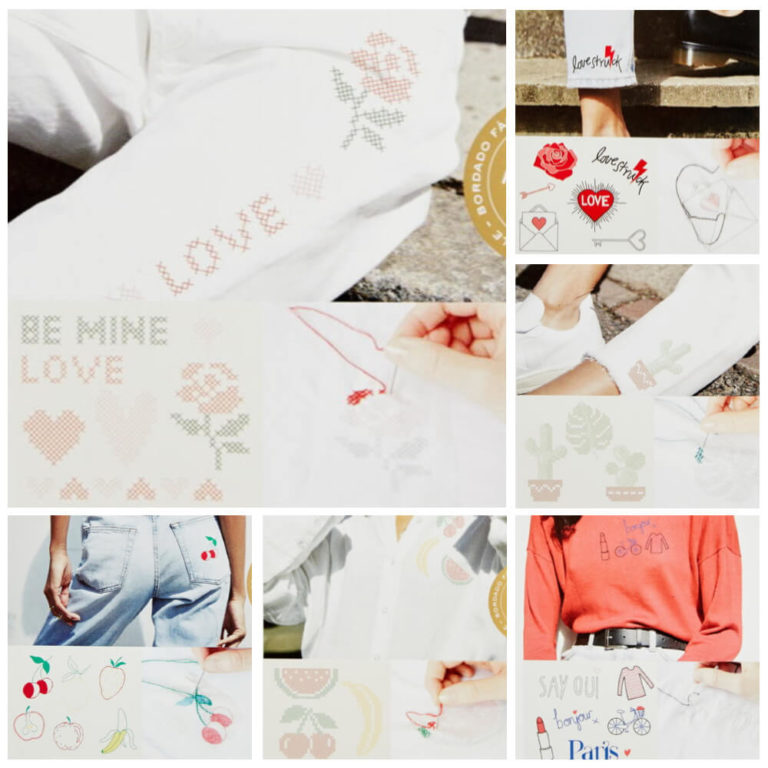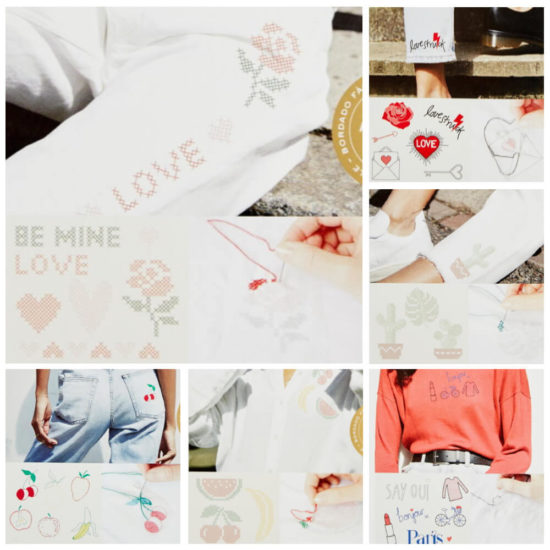 I picked out the Insect Magic Paper Embroidery Kit. It comes with everything you see below. Of course, I may raid my stash of DMC floss for even more colors. I'm thinking these little buggies will be super cute flying and crawling up the strap of a messenger bag.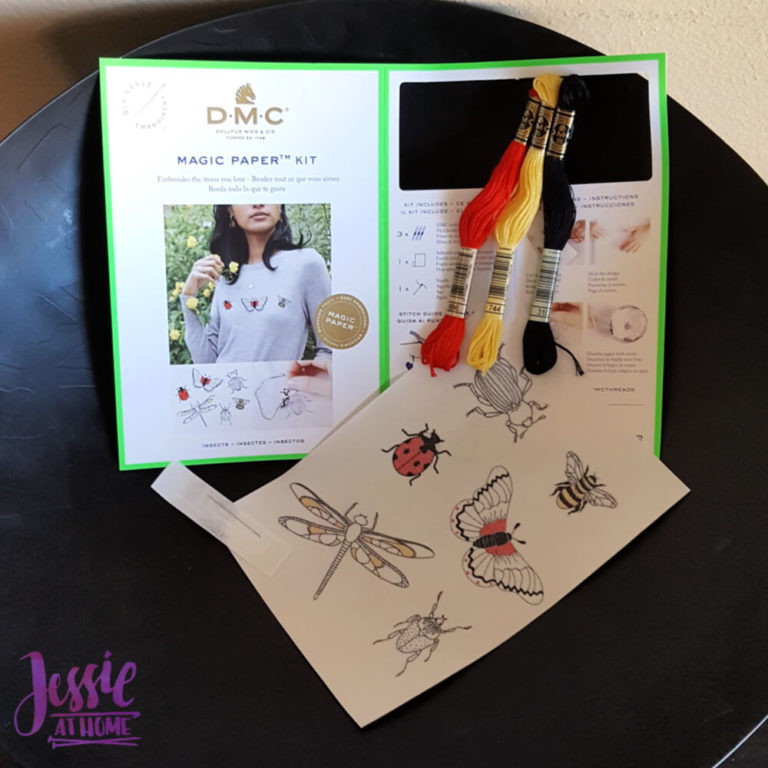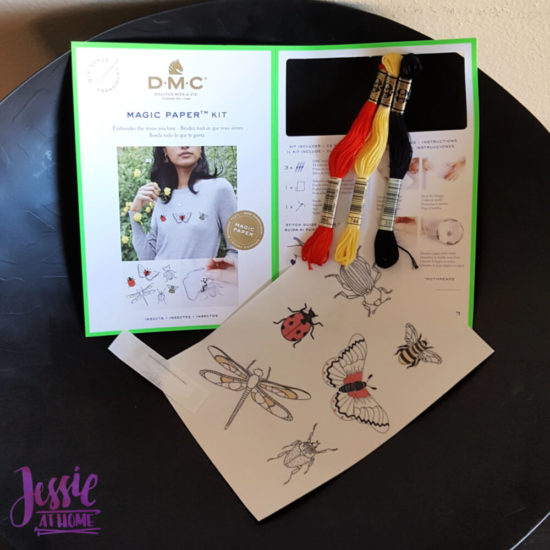 Bonus Tutorial
Once I finished my pretty lady in her tutu, I thought she needed a lacy "frame". I cut around the shape I wanted, leaving about 3 squares extra all around. I gave her a good press with some steam. I only use distilled water in my steam iron so that it stays clean and doesn't discolor my projects.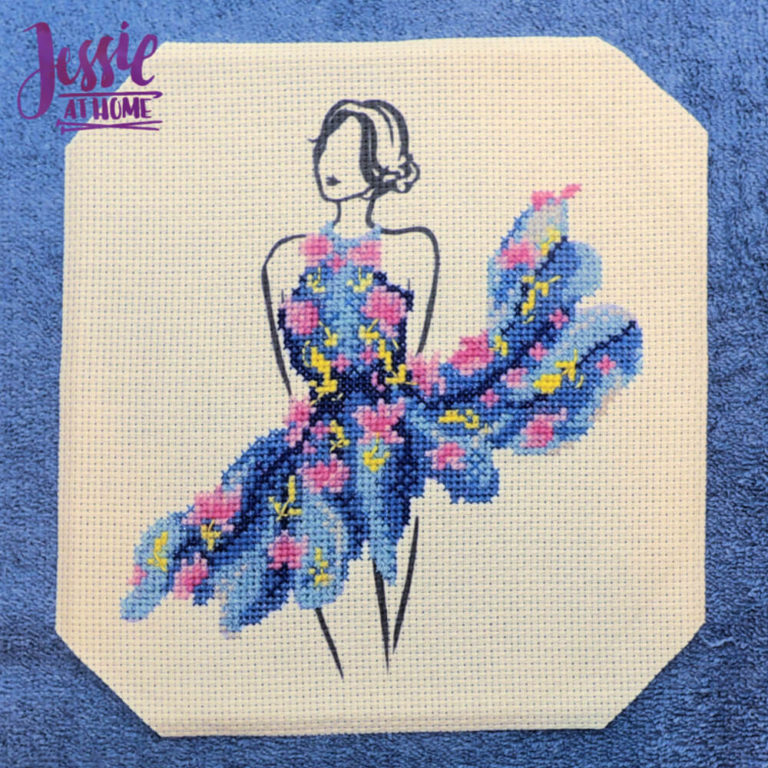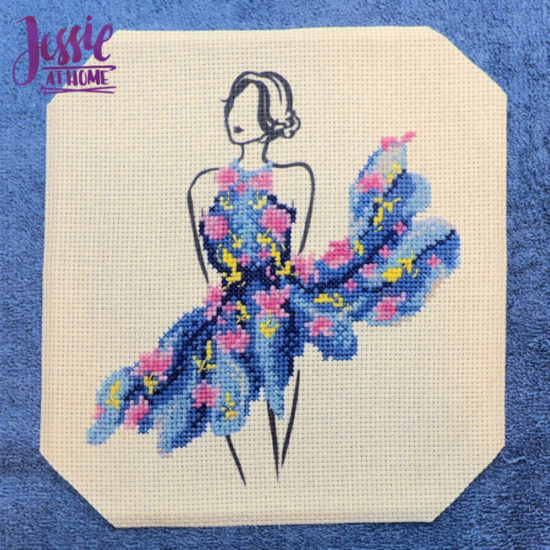 Next I turned my project over and pressed down the edges very carefully. I made sure to press them along a line of holes so that they lined up neatly. Then I used a mattress stitch and some of the extra floss to stitch down the edges.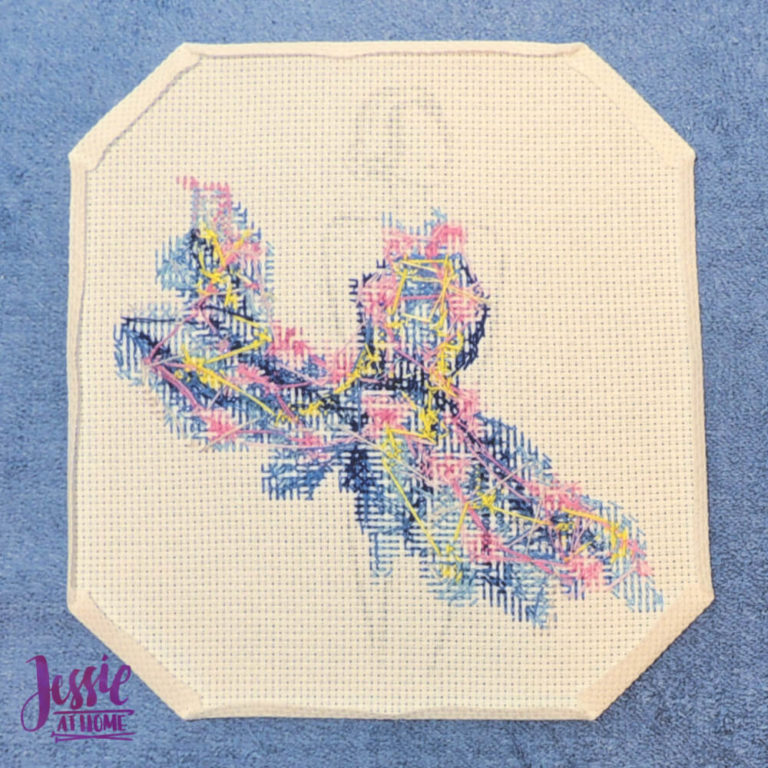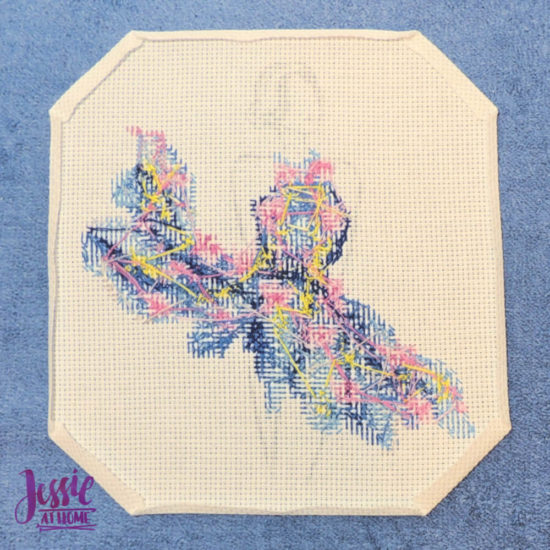 I then cut out a piece of card stock just a little bit smaller then my finished piece. I also chose some lace that I liked, grabbed some fabric glue, and heated up the glue gun.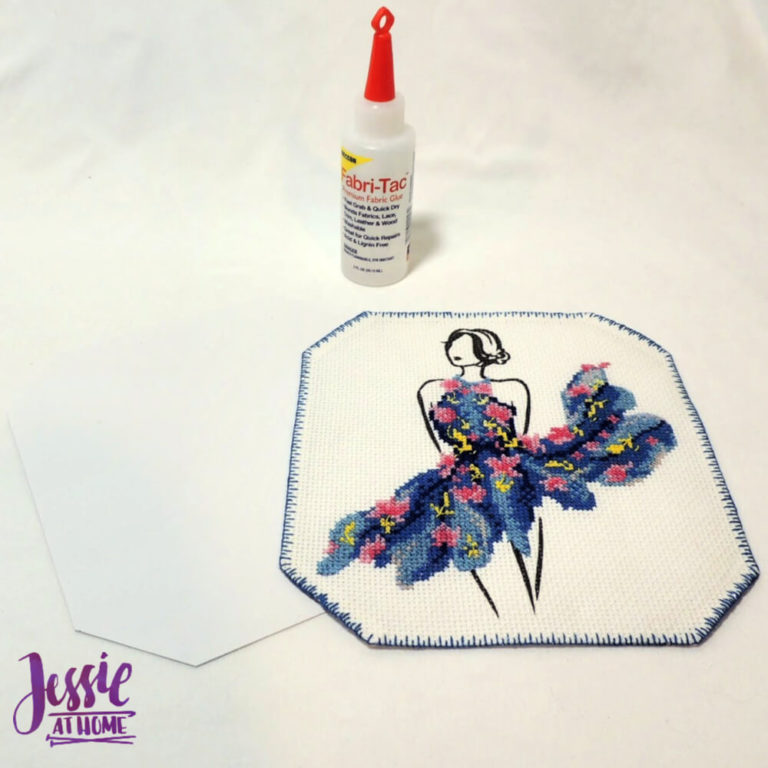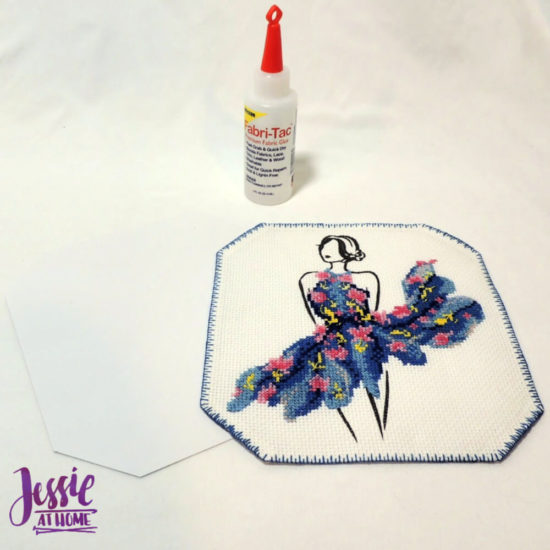 Very carefully, I glued the lace (back side up if it has a back side) to the back of the paper. I used hot glue for this. You can see I didn't glue the lace to the top of the paper, but instead left a loop for hanging.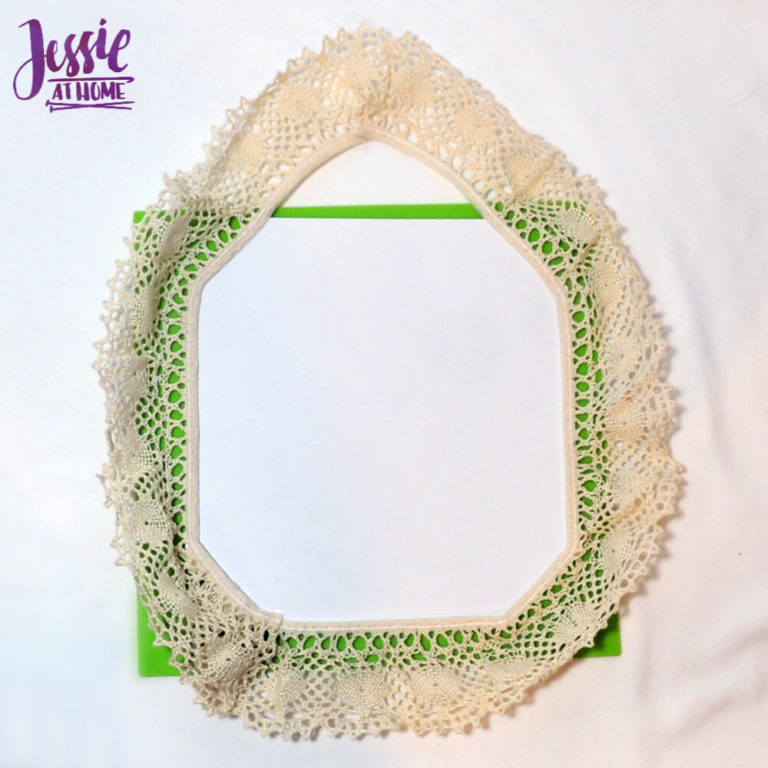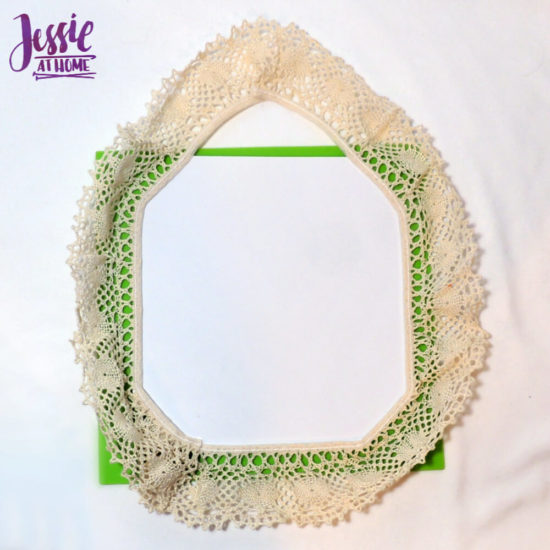 Lastly I turned over the paper and ran a small amount of fabric glue along the edges. Then I stuck the finished cross stitch piece on and let it dry. Isn't it cute?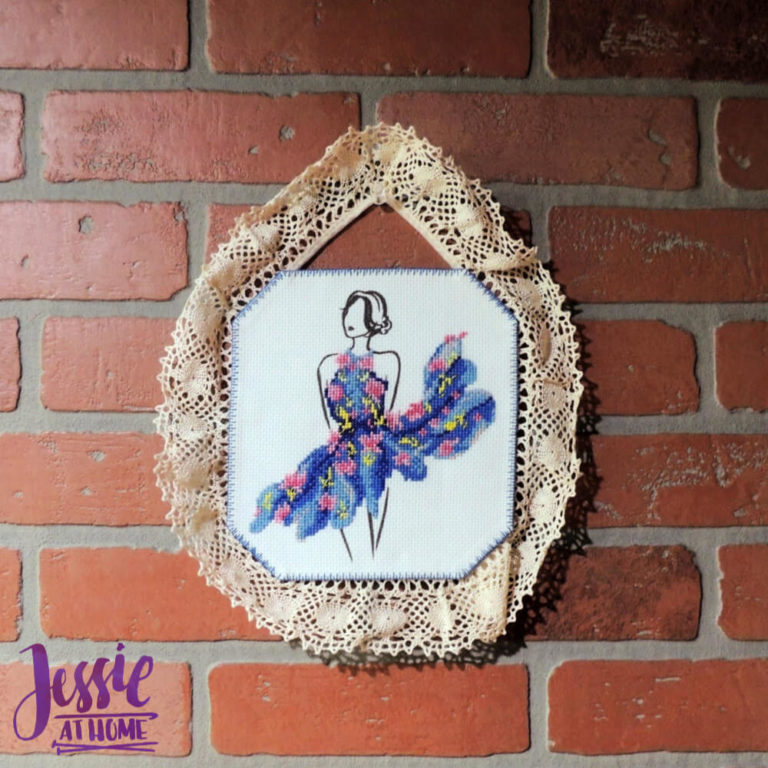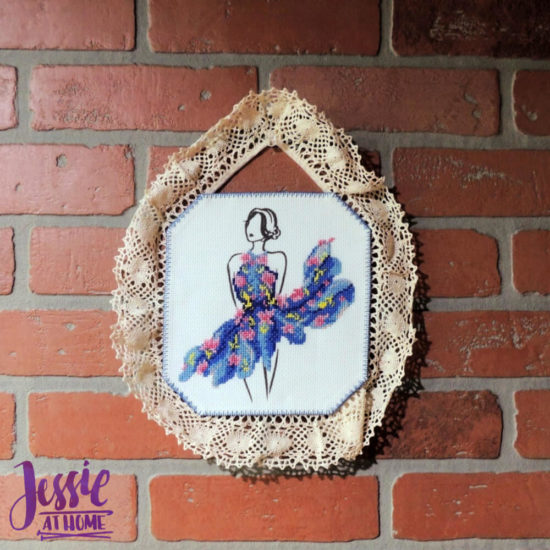 Giveaway!
Now, hop on over to LoveCrafts an fill up your cart with some DMC awesomeness! Then pop back here and enter to win a kit of your own – winner's choice of kits that are available at the site which ships to you.
To enter the LoveCrafts DMC Kit Giveaway you must be at least 18 years of age and have a valid shipping address. The giveaway ends at the end of day eastern time on December 12, 2019. Winner will be contacted by email and will have one week to reply with a valid shipping address or a new winner will be chosen. Void where prohibited. Any personal data collected on this entry form will be used solely for the purposes of administering this giveaway.
a Rafflecopter giveaway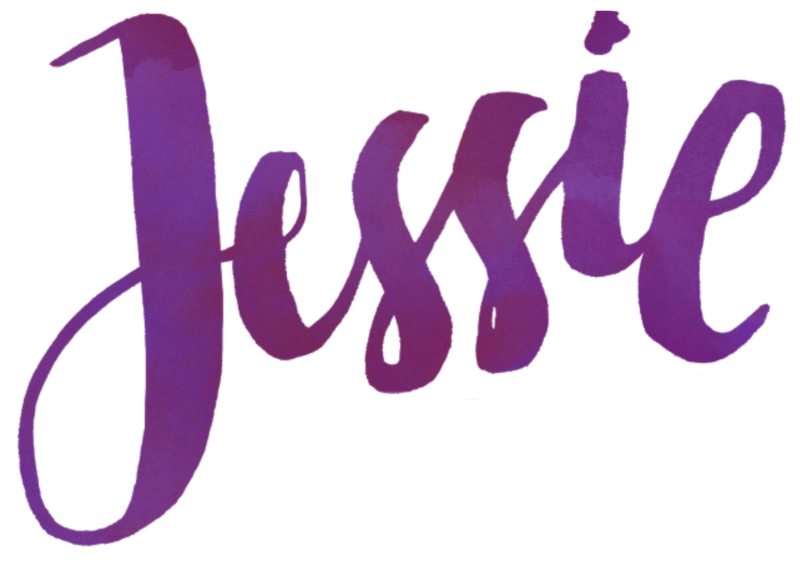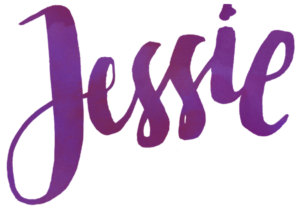 ©Copyright 2019 Jessie Rayot / Jessie At Home All my videos, patterns, charts, photos and posts are my own work, so you may not copy them in any way. If you want to share this information with someone, then share the link to this post. If you want to share on your own blog / website, then you may use the first photo in this post and link back to this post. Also, you may not give away printed copies of this post.
If you liked this DMC Kit post, then take a look at these.