Hello my friends! Today we have a special guest post from a crafty blogger friend. Enjoy!
Hi there! My name is Danielle and I blog over at Storypiece – a craft and DIY site that encourages others to design a meaningful home that reflects their own unique story. I'm super excited to be guest posting for Jessie today and getting to know your community.
As someone who enjoys diving into creative endeavors, I have to confess that I only knit at a basic level and have struggled with learning how to crochet. In fact, I grew-up with a grandmother that constantly crocheted beautiful pieces, but I could never master the skill… really, the only thing I managed to accomplish was frustrating her to no end.
Recently my daughter, Tess, has taken up her great-grandmother's mantle and taught herself how to crochet. I'm continually surprised by what she comes up with.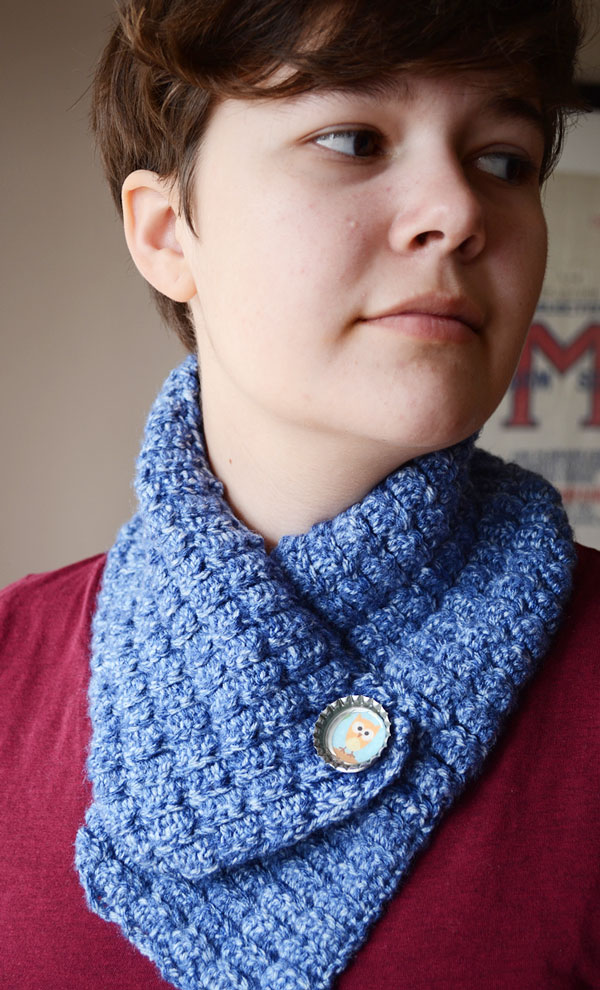 That's why I was completely thrilled when Jessica invited me to share with you a project to compliment your next knitting or crochet project. Not only am I honored to meet all of you, but this is the first project I am partnering with my resident crocheter on.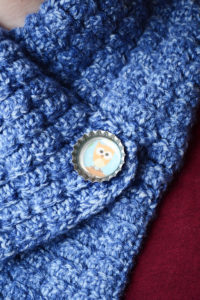 Tess crocheted this cute cowl using a simple grid stitch. She added a button hole and wanted something custom for the button To complete the look, we made our own using a bottle cap.
The whimsical design we added to the center of the bottle cap, captures my daughters fun spirit and compliments the cheery blue yarn that she used for her cowl.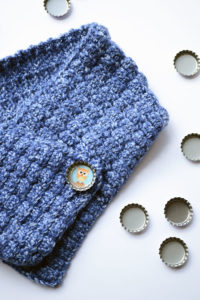 These bottle cap buttons are so quick and easy to make. And they allow you to personalize your knit or crochet project in a really unique way.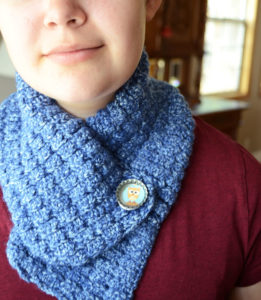 For the complete tutorial on how to create your own bottle cap button to add to your next cowl project, please visit Storypiece HERE.
I hope to see you there!
Want to get the latest posts from Jessie at Home delivered straight to your email?
Subscribe to the Jessie at Home newsletter! We'll send you the latest patterns and tutorials. We will never spam you, promise to never sell your email address, and you can unsubscribe at any time.