After leaving the Yarn and Wine Tasting last week, we decided to take a little adventure. Doug had discovered that half way home we would be passing the Philly ComiCon, and the original Pink Ranger would be signing autographs! The girls LOVE the Power Rangers, and Kyla dressed as the Pink Ranger – her favorite – for Halloween this year. So you can imagine that it was pretty much decided immediately that we would stop at the ComiCon on the way home for an autograph and photo op!
Doug stealthily packed Kyla's Pink Ranger costume and Vada's Spider Girl costume before we left for the weekend. We tend not to tell the girls when we are doing things like this in case plans go awry. Plus, happy surprises are fun!
So, half way home, we stopped and had the girls change. "Change in the car?"
"Yes, you haven't lived until you've changed in the car. It's part of a full childhood!"
So in we went. We paid and made a beeline for the Pink Ranger. When the girls finally figured out what was happening they were very excited! They each got a Power Rangers comic book (that Doug had also packed) signed, and we were able to get one photo!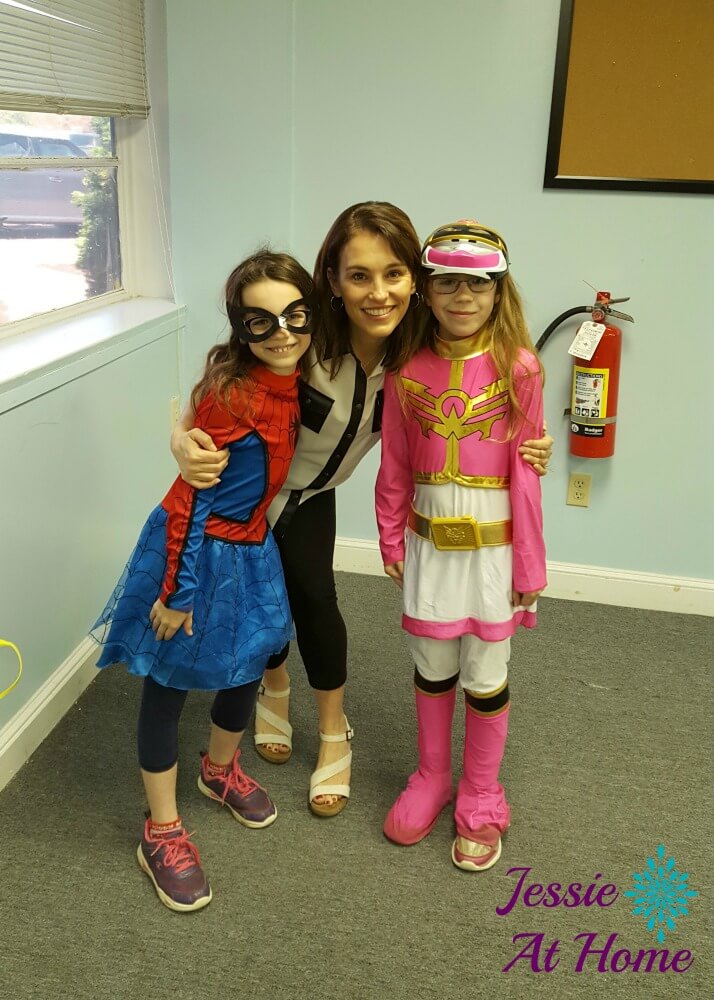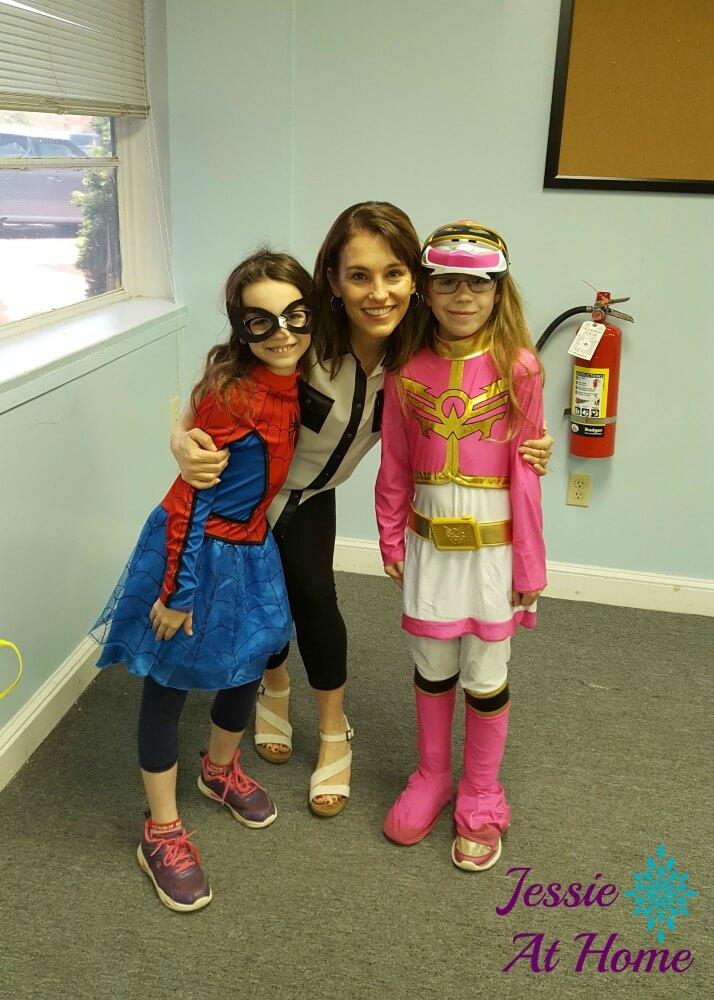 We then walked around ComiCon for a bit. I was super excited to see several Star Trek actors there, but we really couldn't afford more photos and autographs, so I admired them from afar. Gone are the days when actors are my coworkers, now I get to stare at them like a lost puppy…
Anyway, we walked around for a while. Doug seemed to enjoy himself, and the girls were just sort of taking it all in and being amused by all the costumes. At one point we stumbled onto a photo op for a charity, so we gave them some cash and got another family photo taken.
We really enjoy these family photos.
We didn't stay long, there was still a 2 hour drive home, and we were a bit wiped out from the yarn and wine tasting. The girls had a great time, and got their autographs and photo, so we were happy.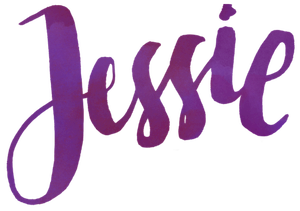 ©Copyright 2016 Jessie Rayot / Jessie At Home All my videos, patterns and posts are my own work. Do not copy them in any way. If you want to share this information with someone, share the link to this post. If you want to share on your own blog / website, then you may use the first photo in this post and link back to this post. You may not give away printed copies of this post. Thank you.
This post may contain affiliate links/ads. If you purchase something from a link in this post, I may be compensated.