Fall is here and Thanksgiving is just around the corner. Many of us like to decorate for that thankful day, so here are some ideas to help you along.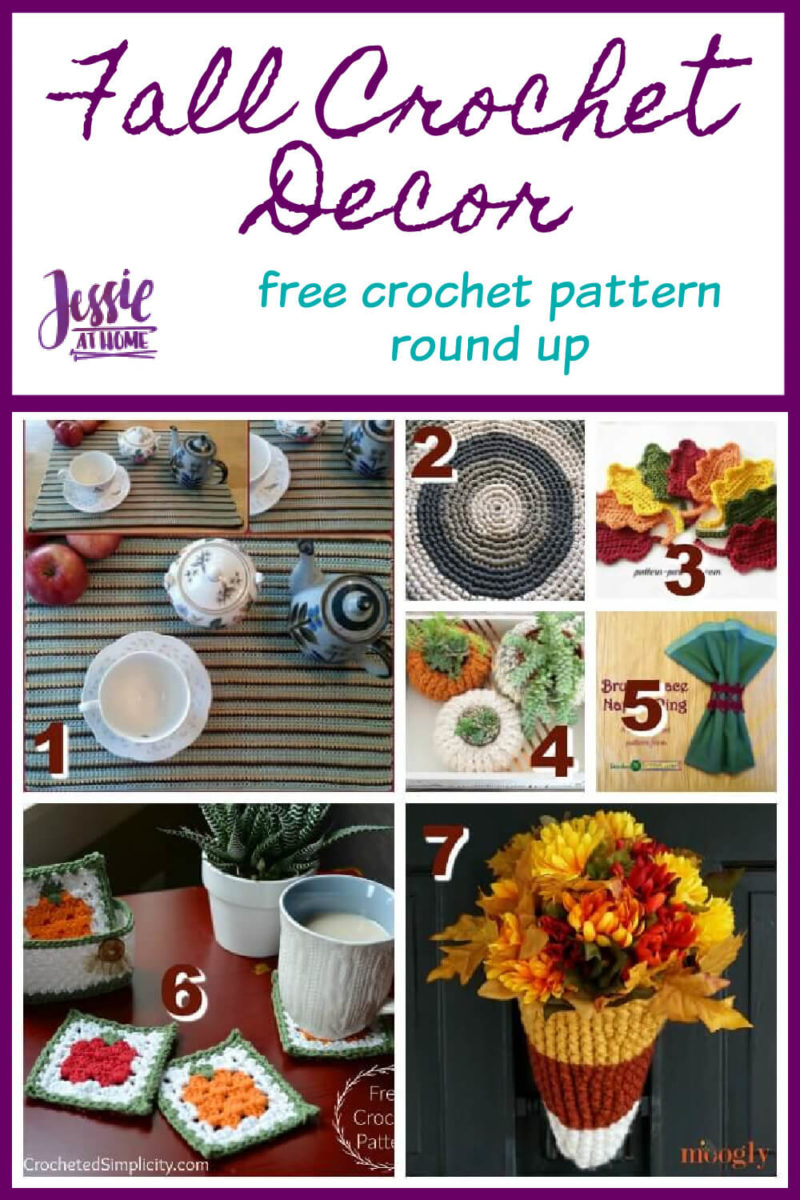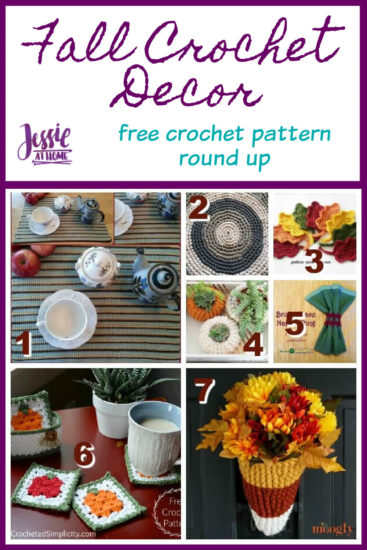 Here are the names and links of each pattern.
1) Stripy Single Crochet Placemat by Jessie At Home
"Dress up your table with these fun and easy placemats. This is a great beginner project, as it is made entirely of single crochet."
2) T- Shirt Yarn Round Rug by Meladora's Crochet
Here's a tutorial to show you how to make a t-shirt rug – they are so squishy!
3) Fall Oak Leaves by Pattern Paradise
"These pretty leaves are wonderful for all your fall decorating needs. Chain them together and make a pretty bunting, or use them on a fall wreath to grace your door."
4) Crochet Succulent Pumpkin Planter by One Dog Woof
"I was browsing Instagram the other day and saw a set of white pumpkins that had succulents in them, and all the bells and lights in my brain went off, screaming at me to make a crocheted one."
5) Bruges Lace Napkin Ring by Stitches 'n' Scraps
"If you've never done Bruges lace, this pattern is a great introduction!"
6) Fall Harvest Coaster Set by A Crocheted Simplicity
"The Fall Harvest Coaster Set uses only one pattern to create either pumpkin or apple coasters simply by changing the colors you use."
7) Candy Corn Door Basket by Tamara Kelly
"Crochet something festive for your front door – or any room! – with the free crochet Candy Corn Door Basket pattern!"
To see more Round Ups from Jessie At Home, click HERE.
[signature]