The Flower Faeries are here!!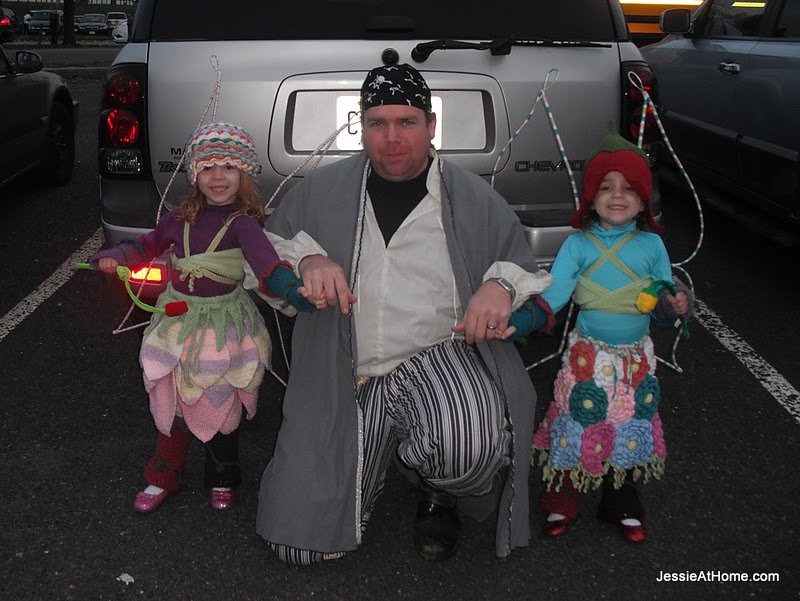 Last Friday was our town's Halloween party.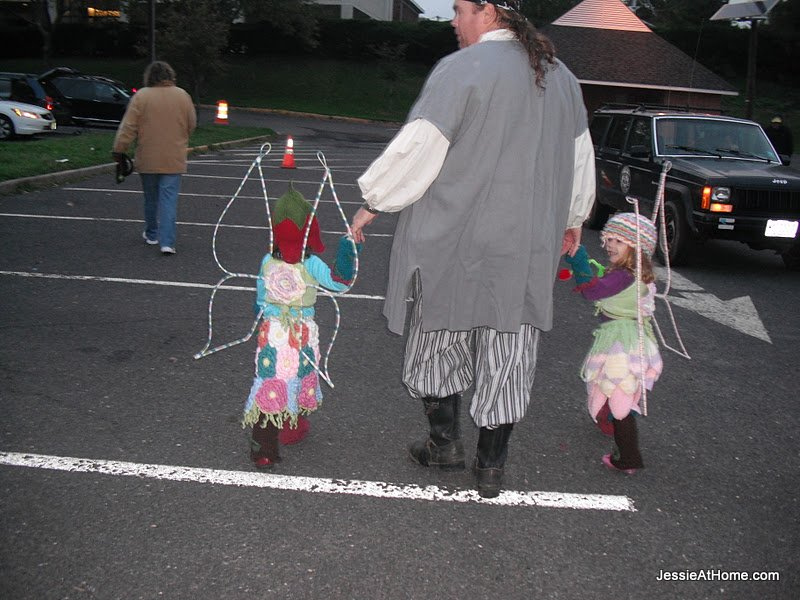 The faeries were very excited about it! So much so that we got there a bit early.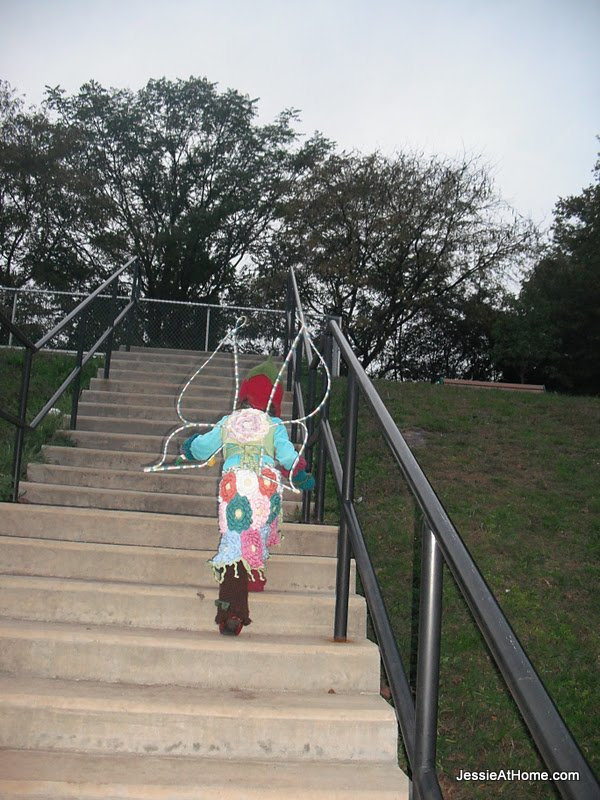 So…up we went to the playground next to the parks & rec building.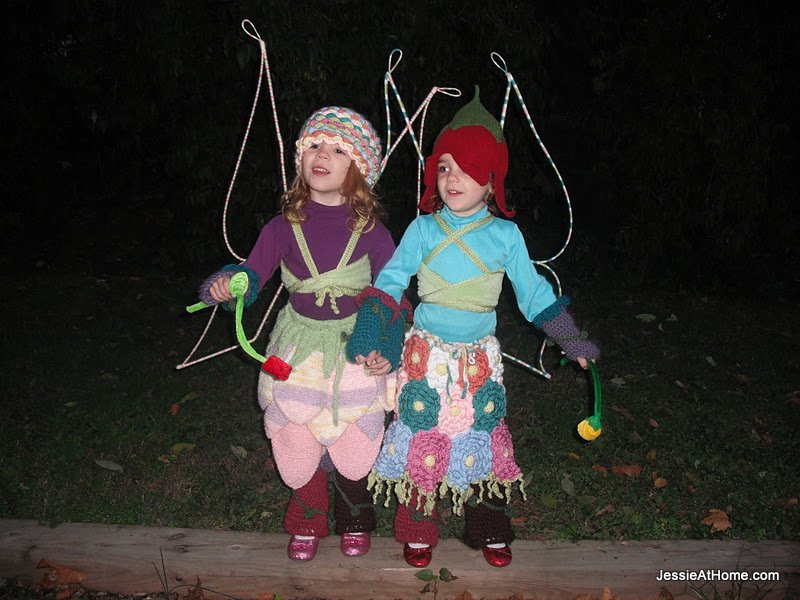 "Can we play yet?"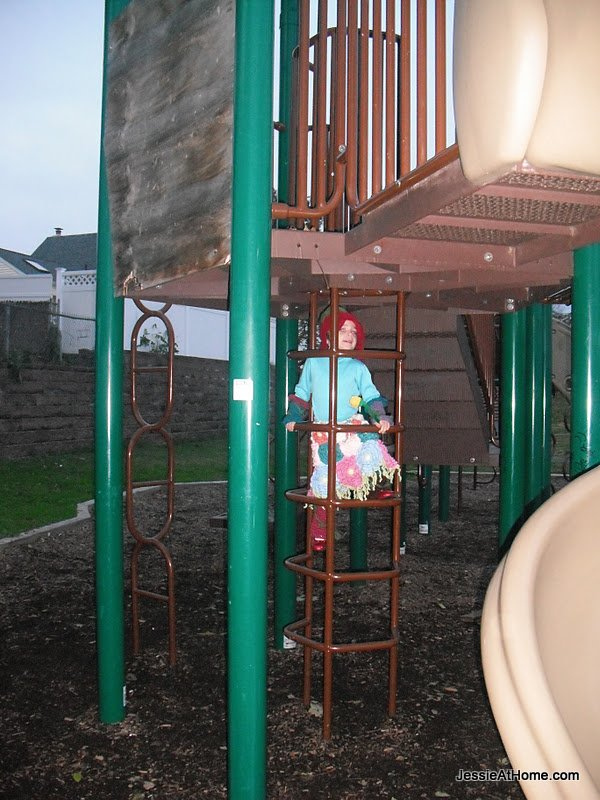 Wings weren't conducive to playground time, so they were left off for a bit.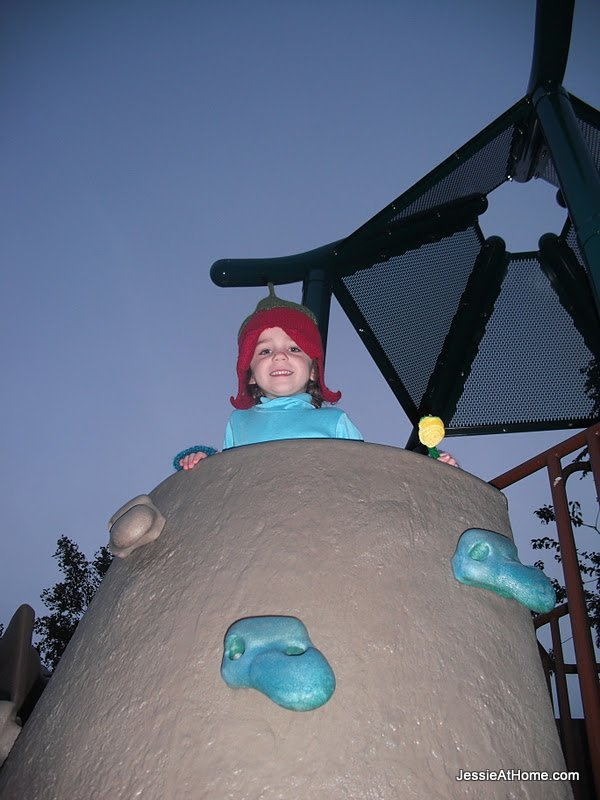 Look at me!!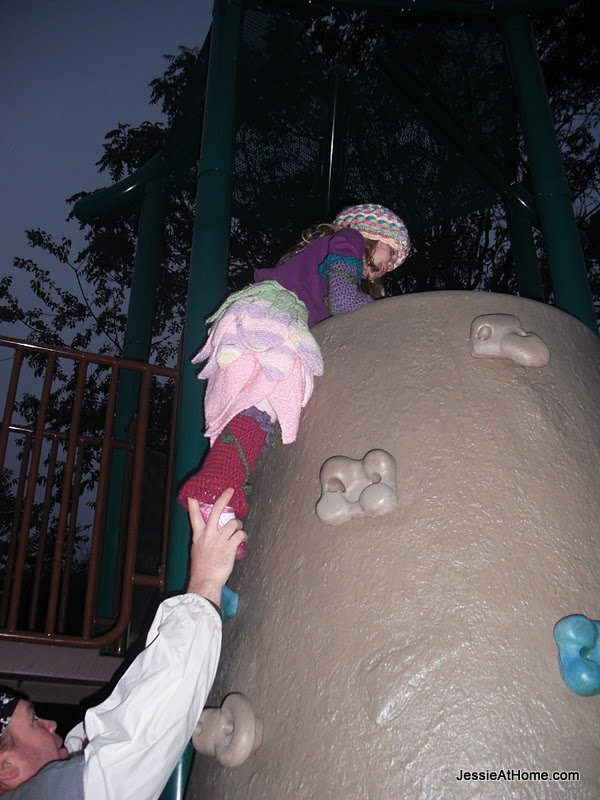 Yes, they both climbed this massive wall. Crazy faeries!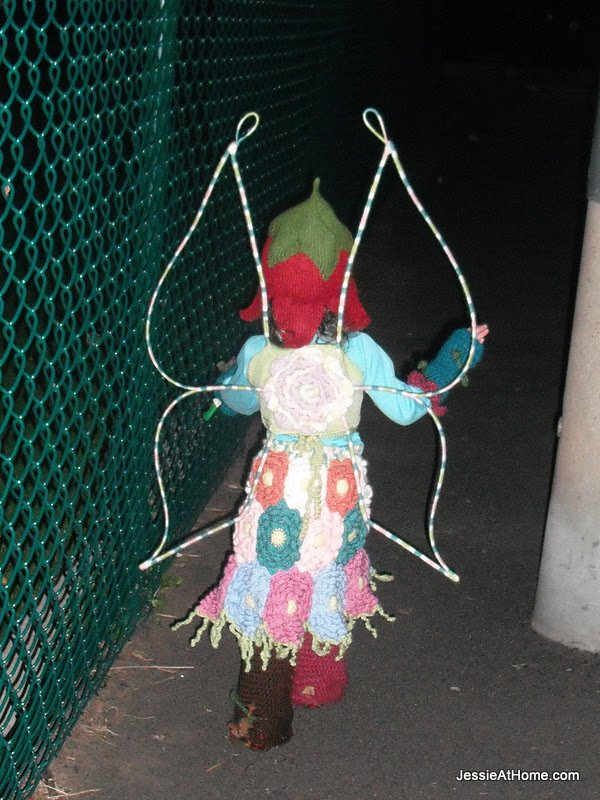 Finally we were off to the party.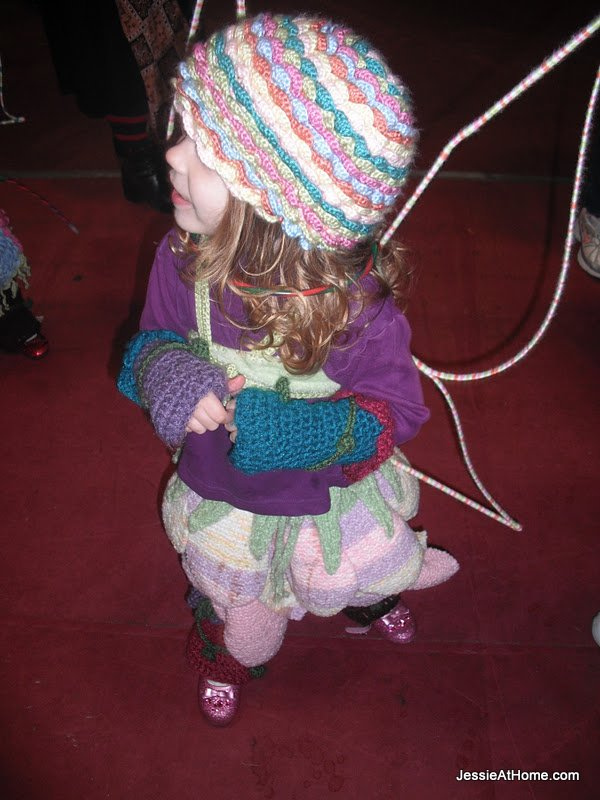 So much to look at!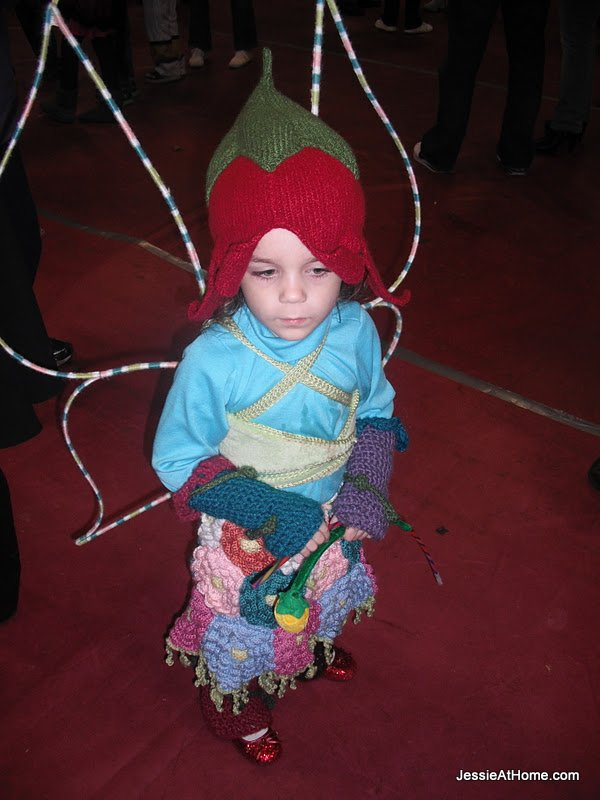 What to do first?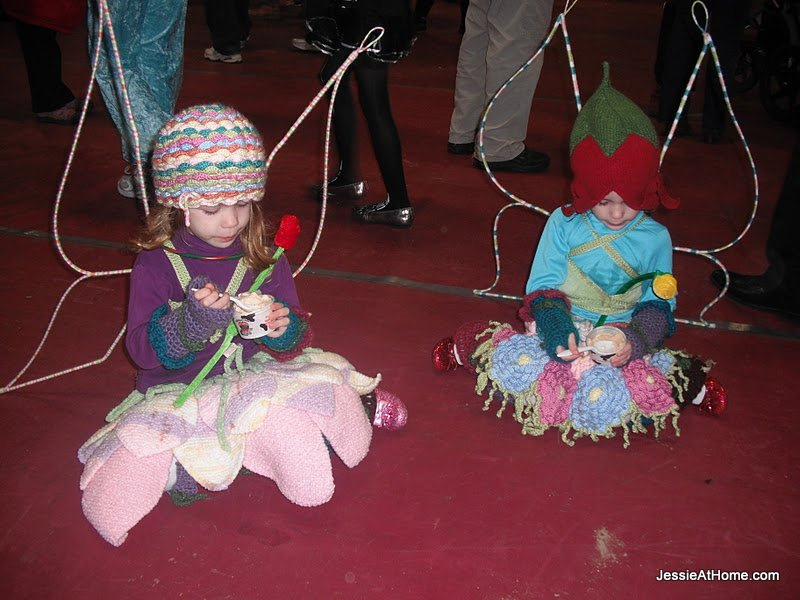 Ahhh!! Pumpkin ice cream!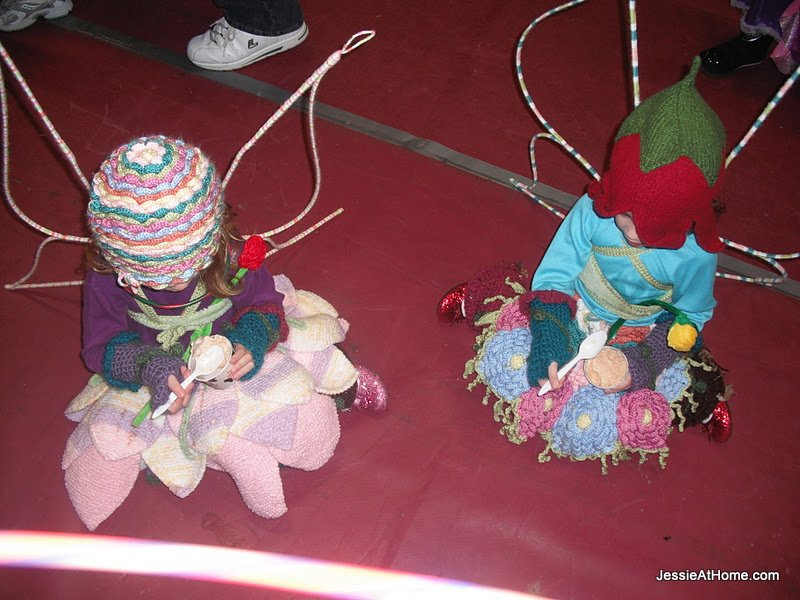 Ice cream always makes a few minutes of peace.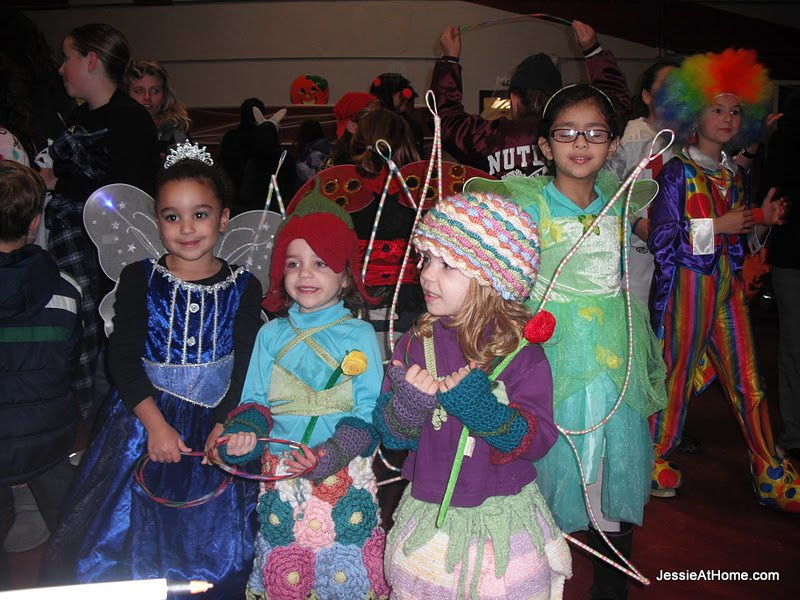 Of course, there were faerie fotos to be taken for the local paper.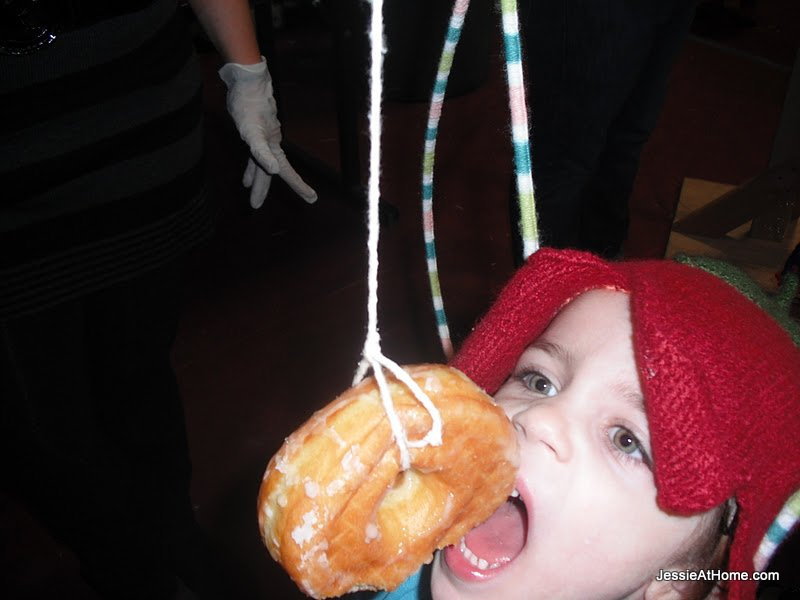 Donuts on a string. How fun!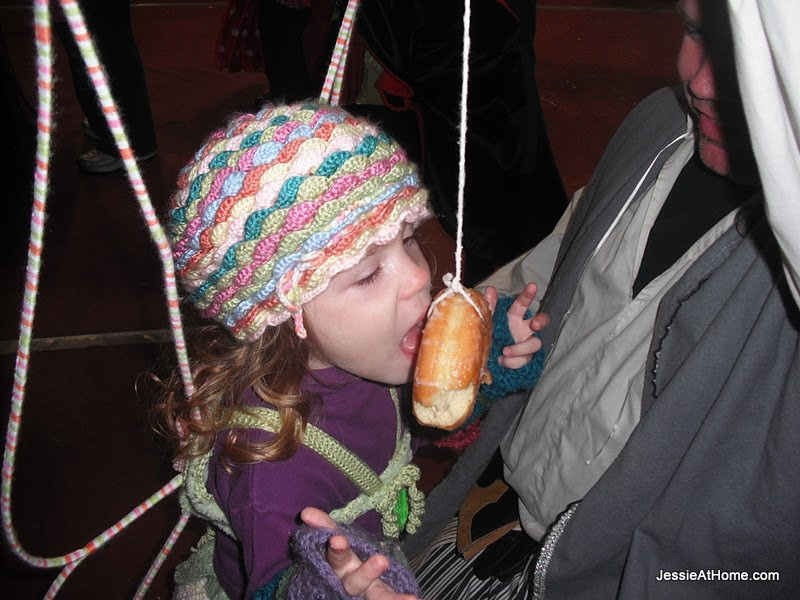 Kyla had a problem with the "no hands" bit.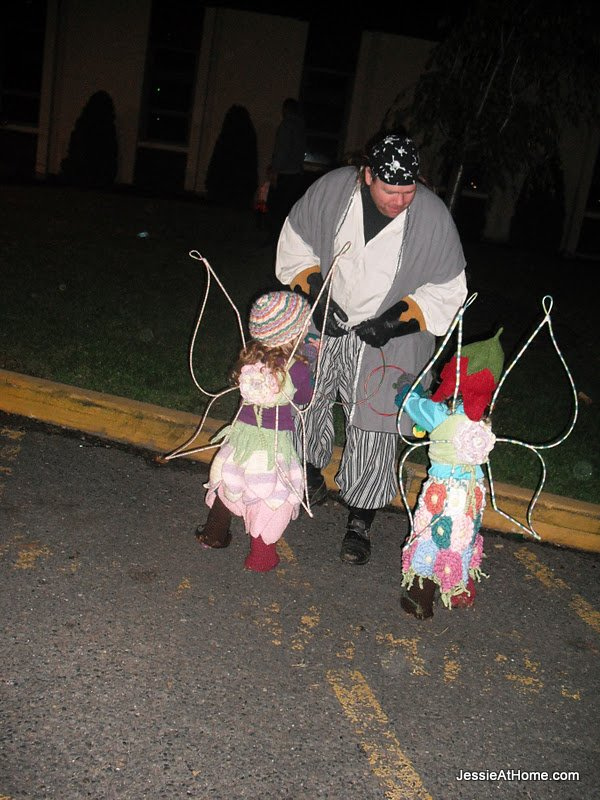 Eventually we all headed outside to wait in line for the hay ride.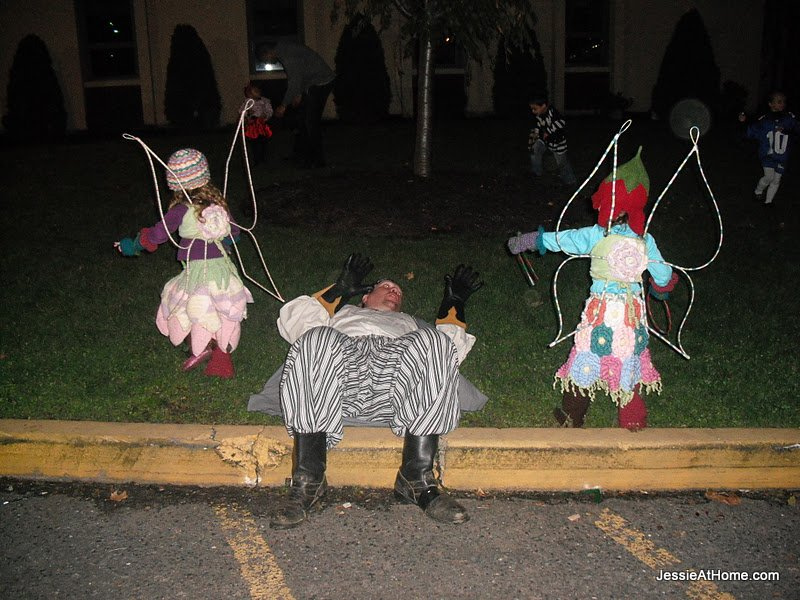 Well, Mommy Pirate waited in line. Daddy Pirate was busy being attacked by faeries.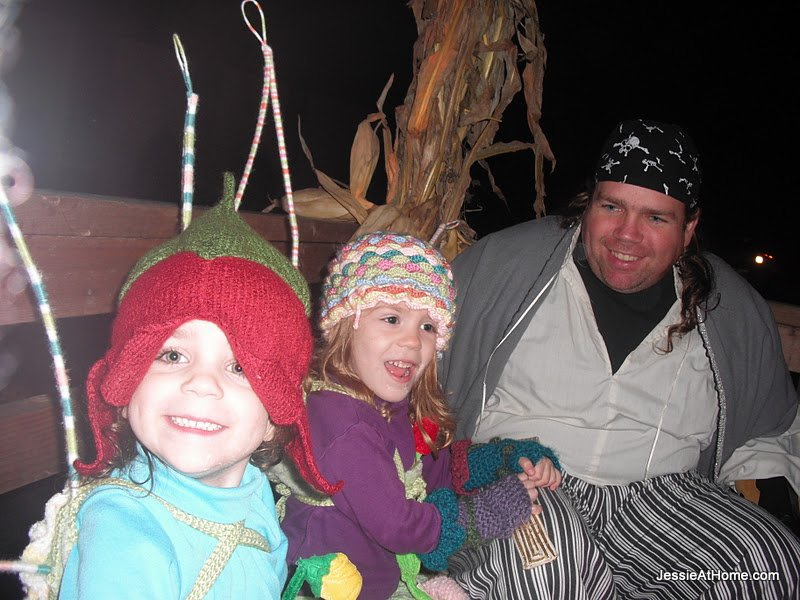 Their first hayride.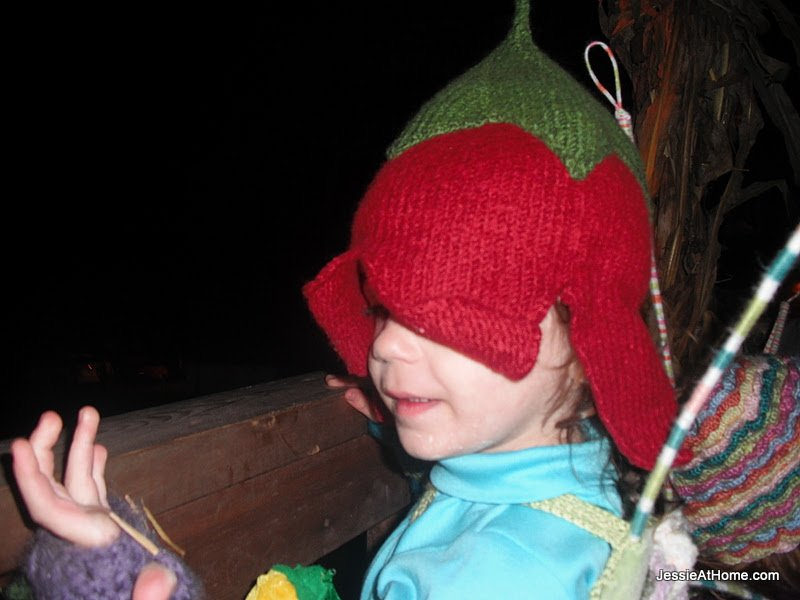 Lots of hay everywhere.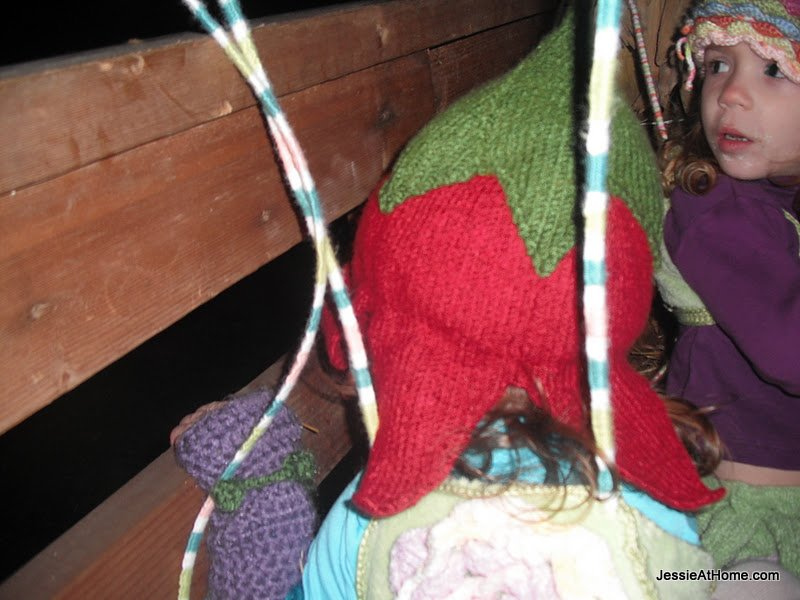 The girls had a great time!
Yes, there will be some free tutorials for parts of the costumes, and purchasable patterns for other parts. If you take a gander at the left side of your screen you will see photo links for Kyla's hat tutorial and Vada's skirt pattern. That is also where the rest will be linked as I get them typed up. *ETA all patterns can now be found under the "patterns" section of the top menu bar
I hope you all had a wonderful Halloween, and that those of you who were also in the fall snow path have your power, heat and water! Have a great weekend, my friends!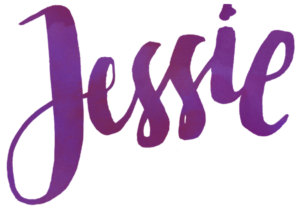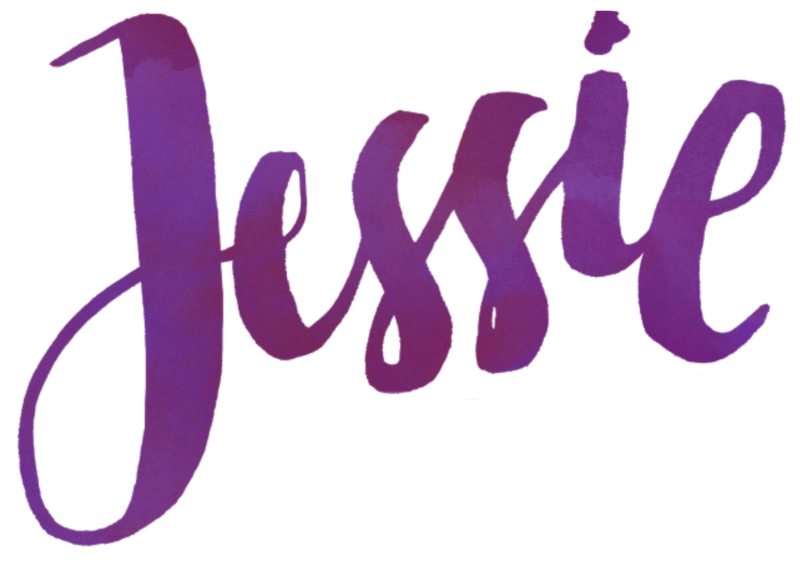 ©Copyright 2011 Jessie Rayot / Jessie At Home All my videos, patterns, charts, photos and posts are my own work. Do not copy them in any way. If you want to share this information with someone, share the link to this post. If you want to share on your own blog / website, then you may use the first photo in this post and link back to this post. You may not give away printed copies of this post. Thank you.
Want to get the latest posts from Jessie at Home delivered straight to your email?
Subscribe to the Jessie at Home newsletter! We'll send you the latest patterns and tutorials. We will never spam you, promise to never sell your email address, and you can unsubscribe at any time.