I've found some snaps from about 2 weeks ago I meant to share with you. First were a few from the last Yarrn Club meeting at InsaniTea.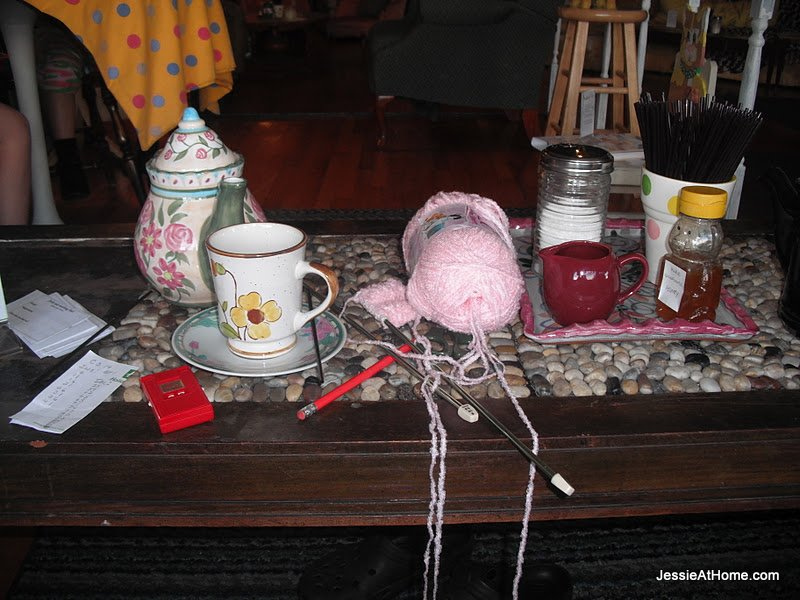 Dot and Katrina came along for the first half hour or so. The played at the checkers table.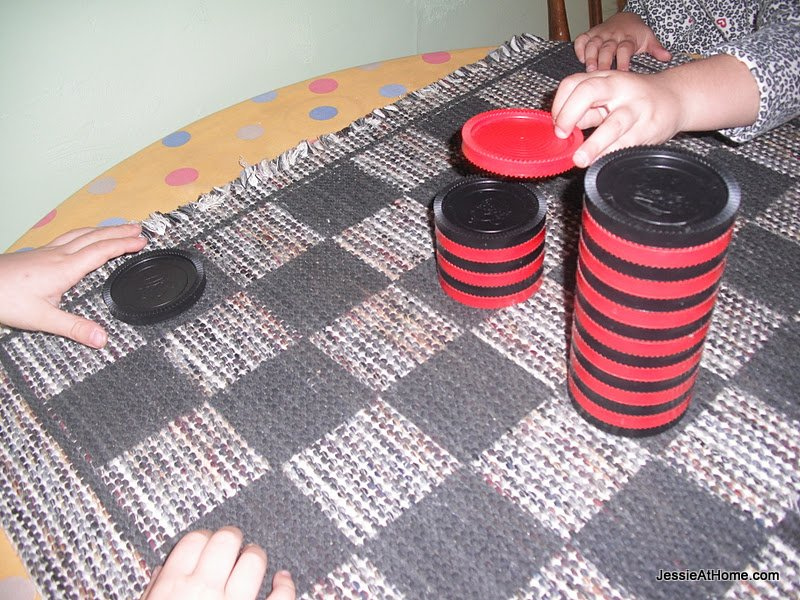 Wren worked on a very pretty pair of lacy socks.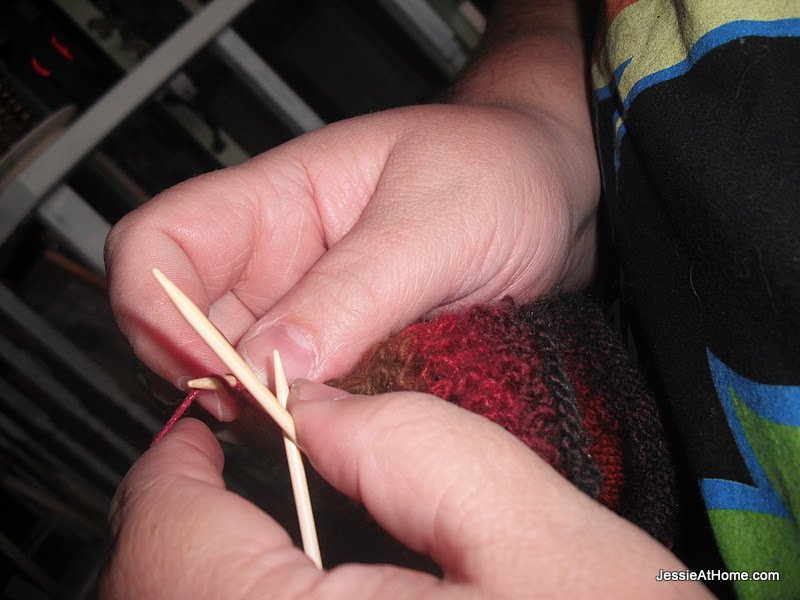 We decided Ingrid must have had a late night on Saturday, as she had left the keys in the door!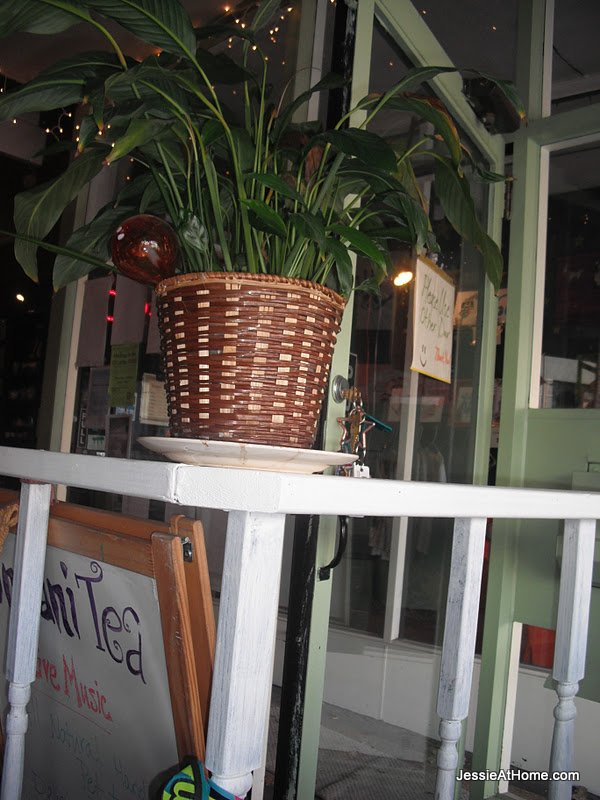 I was quite fond of my tea pot and tea cup choice. I love picking from the selection every time I go to InsaniTea!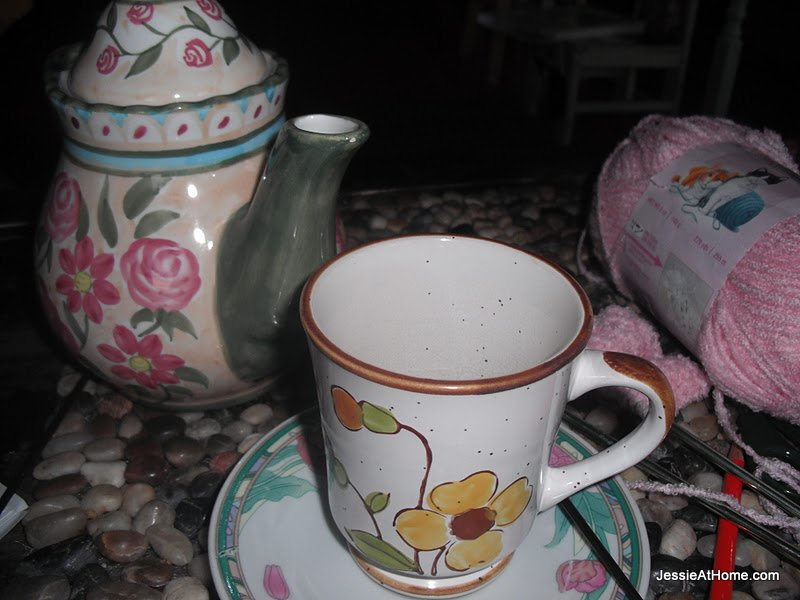 Last week Vada decided that she needed to fix Kyla's hair.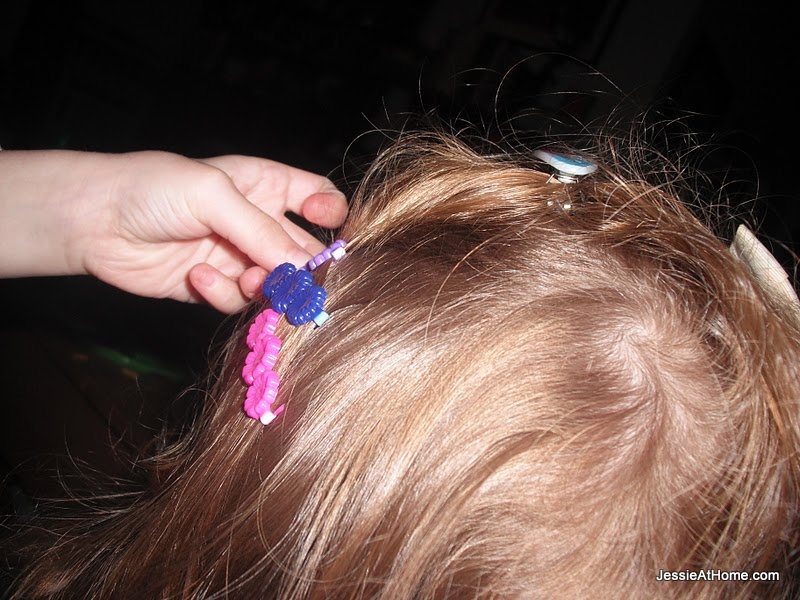 Lots of clips to put in!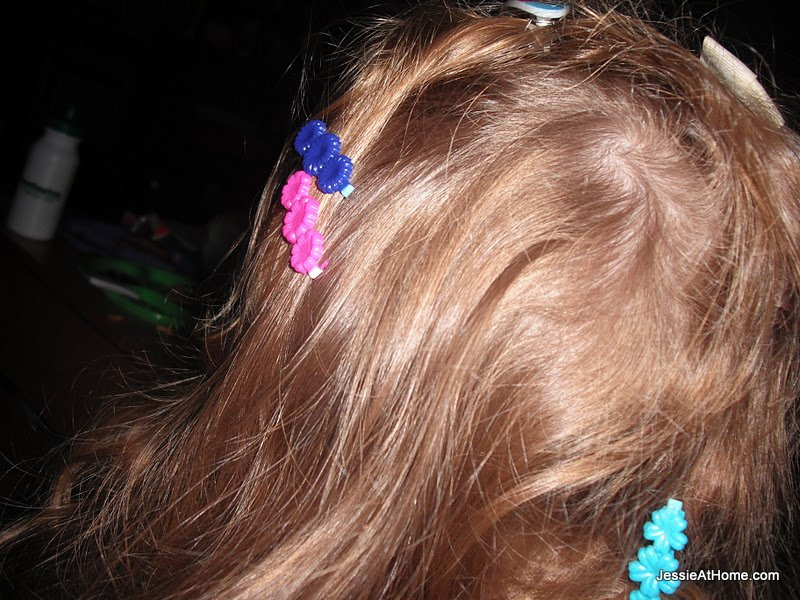 Kyla says "Aren't I pretty?" Actually I think she was just too tired and sick with a cold to make Vada stop.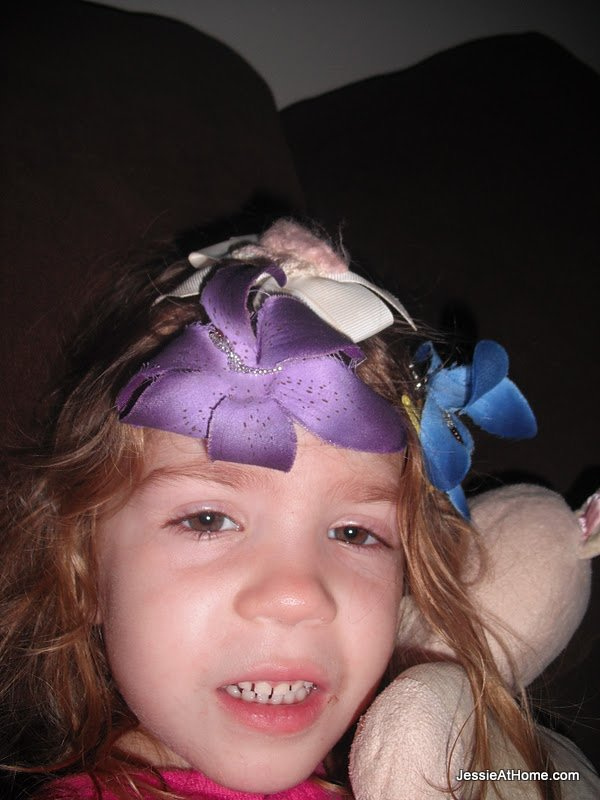 Vada also took some time to draw a stegosaurus. She was quite proud of herself.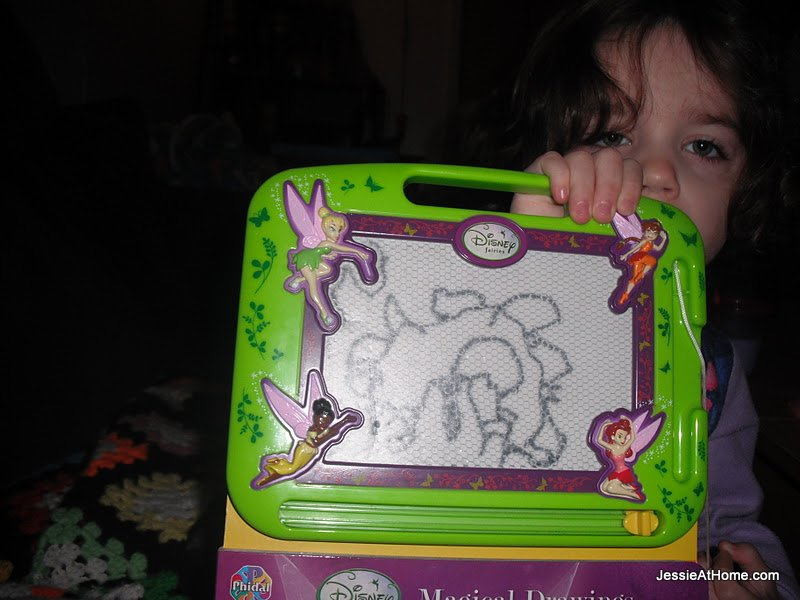 Well, that's about it for now. I have to get back to my piles of monkey parts. I'll take some snaps to share with you later. Our trick or treat night is delayed until tomorrow, due to the snow last weekend, so I'll post lots of fun flower faerie snaps this weekend.
Stay warm!
Did you enjoy what you found here at Jessie At Home? Then sign up for my newsletter and like my Facebook page, so you'll get all the updates on new tutorials, other posts, sales, and coming events.
If you have any questions, want to share pictures of your work, or just want to chat with Jessie and other crafty individuals, than join my Facebook group.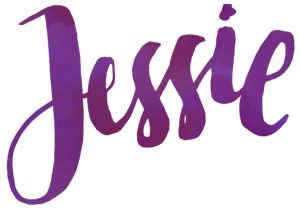 © Copyright 2011 Jessie Rayot / Jessie At Home All my videos, patterns, charts, photos and posts are my own work, so you may not copy them in any way. If you want to share this information with someone, then share the link to this post. If you want to share on your own blog / website, then you may use the first photo in this post and link back to this post. Also, you may not give away printed copies of this post.
Want to get the latest posts from Jessie at Home delivered straight to your email?
Subscribe to the Jessie at Home newsletter! We'll send you the latest patterns and tutorials. We will never spam you, promise to never sell your email address, and you can unsubscribe at any time.