GDPR Compliance for blogs (or for any site!) can be overwhelming. Here I have compiled some articles and services that should help you with this endeavor. I am not endorsing any of these or providing any sort of legal advice, this is just a list that should assist you in learning more about GDPR Compliance for blogs and getting your site and email list ready for May 25th. Good luck, we're going to need it!
Real quick – I know this is not the normal post you see on my blog, no worries, nothing is changing, I'm just taking a moment to share this info with other bloggers out there.
FYI – I am planning on making my site GDPR compliant over the next week, so don't look to this site as an example of what GDPR compliance looks like. This list was created as I did my research to learn what I need for the upcoming days.
GDPR Compliance for Blogs article list:
Web Privacy And WordPress GDPR Compliance – The Definitive Guide
GDPR for bloggers – does it apply to you and how to comply
The Blogger's Guide to GDPR
Cookies info
The Complete WordPress GDPR Guide
The Lowdown on GDPR Compliance for WordPress Users
GDPR Plug Ins and Services
GDPR Plug In
WP GDPR Compliance Plug in
Iubenda privacy policy generator
Is my website compliant?
PrivacyPolicies.com
Businessese Privacy Policy
FreePrivacyPolicy
GDPR for Email Marketing
GDPR and Email Marketing – What You Need to Do
Mailchimp
GDPR for Giveaways
Are you GDPR-ready?
Did you enjoy what you found here at Jessie At Home? Then sign up for my newsletter and like my Facebook page, so you'll get all the updates on new tutorials, other posts, sales, and coming events.
If you have any questions, want to share pictures of your work, or just want to chat with Jessie and other crafty individuals, than join my Facebook group.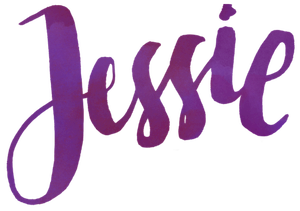 © Copyright 2018 Jessie Rayot / Jessie At Home All my videos, patterns, charts, photos and posts are my own work, so you may not copy them in any way. If you want to share this information with someone, then share the link to this post. If you want to share on your own blog / website, then you may use the first photo in this post and link back to this post. Also, you may not give away printed copies of this post.