Here is a lacy knit cowl with bright spring colors. What makes it a lacy knit cowl is the 4 row repeat, and it's pretty easy to make once you've done a repeat or two. The Quintet Cowl can be worn hanging long, or wrapped around your neck to keep you nice and cozy. I obtained the Quintet's lacy knit cowl effect using Lorna's Laces String Quintet mini-skein pack. The spring colors will brighten up even the coldest of days.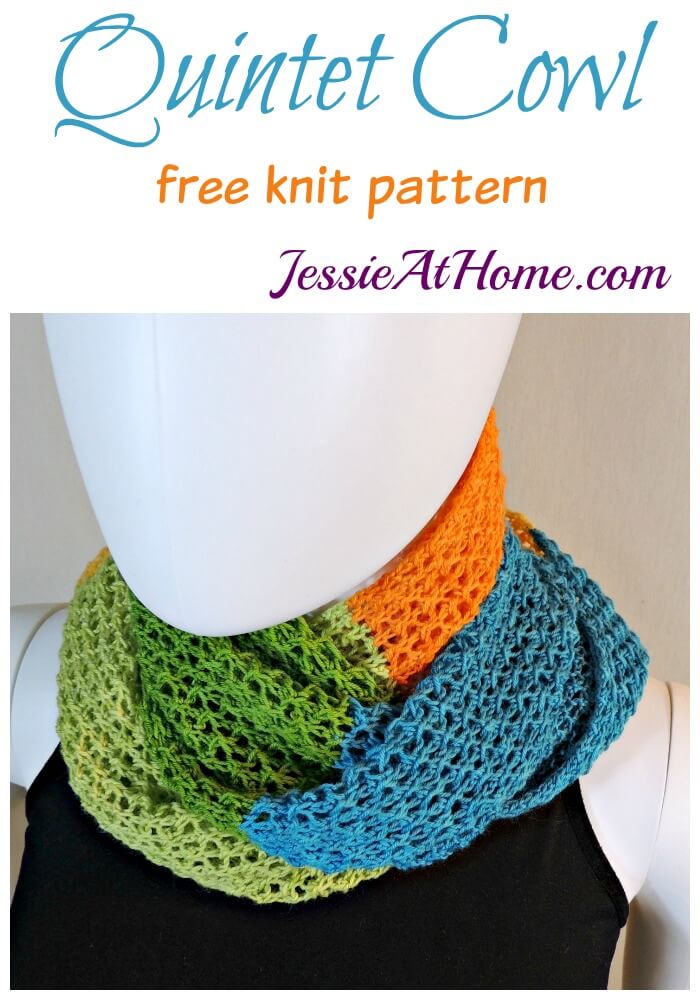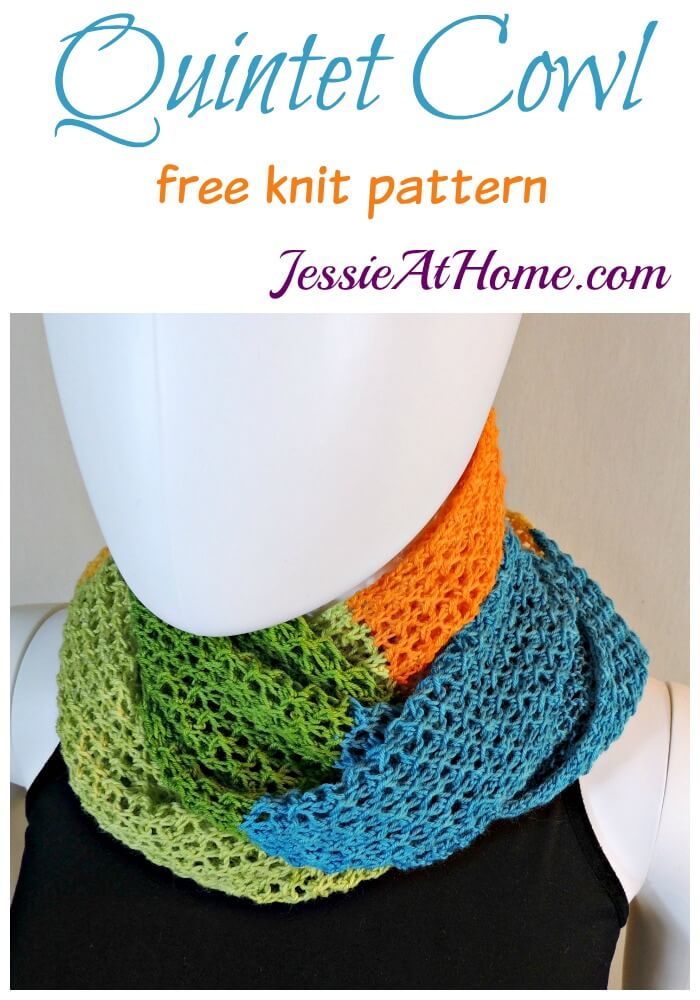 Quintet Cowl
Knit Pattern
Intermediate Skill Level
Designed by Jessie Rayot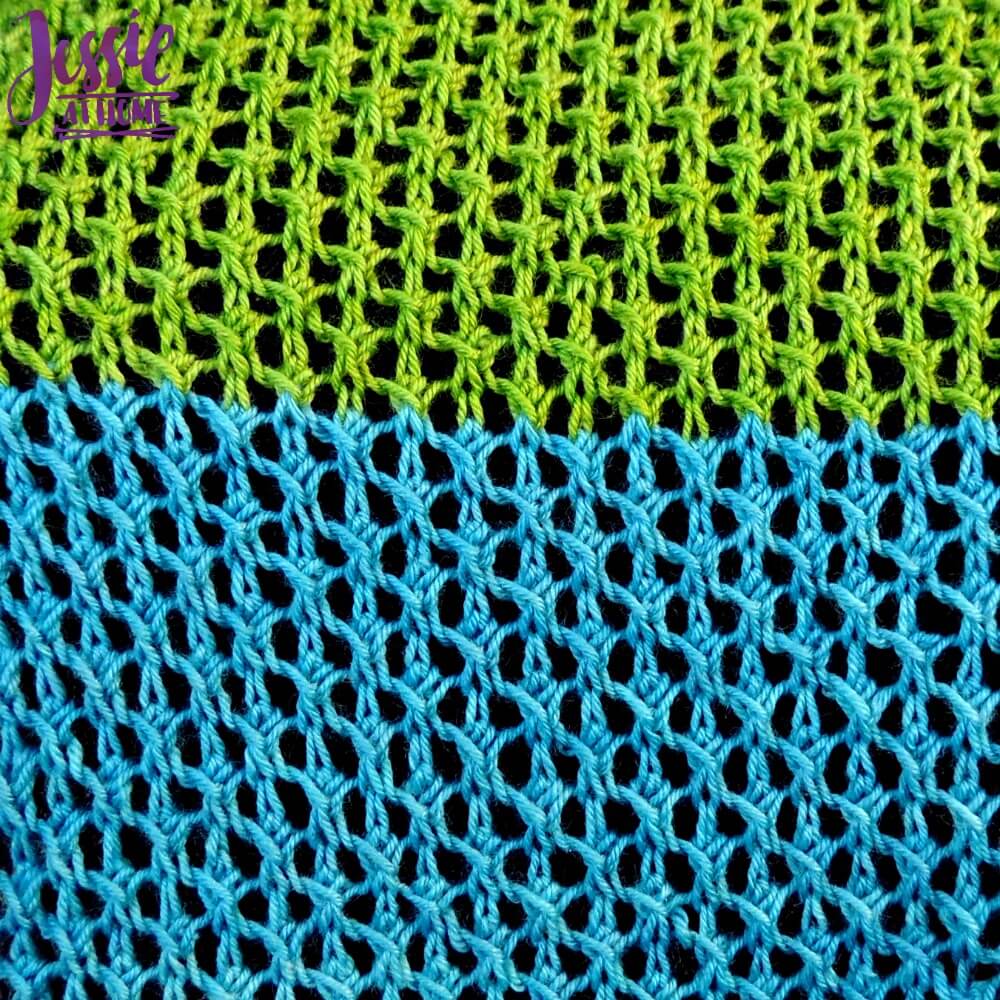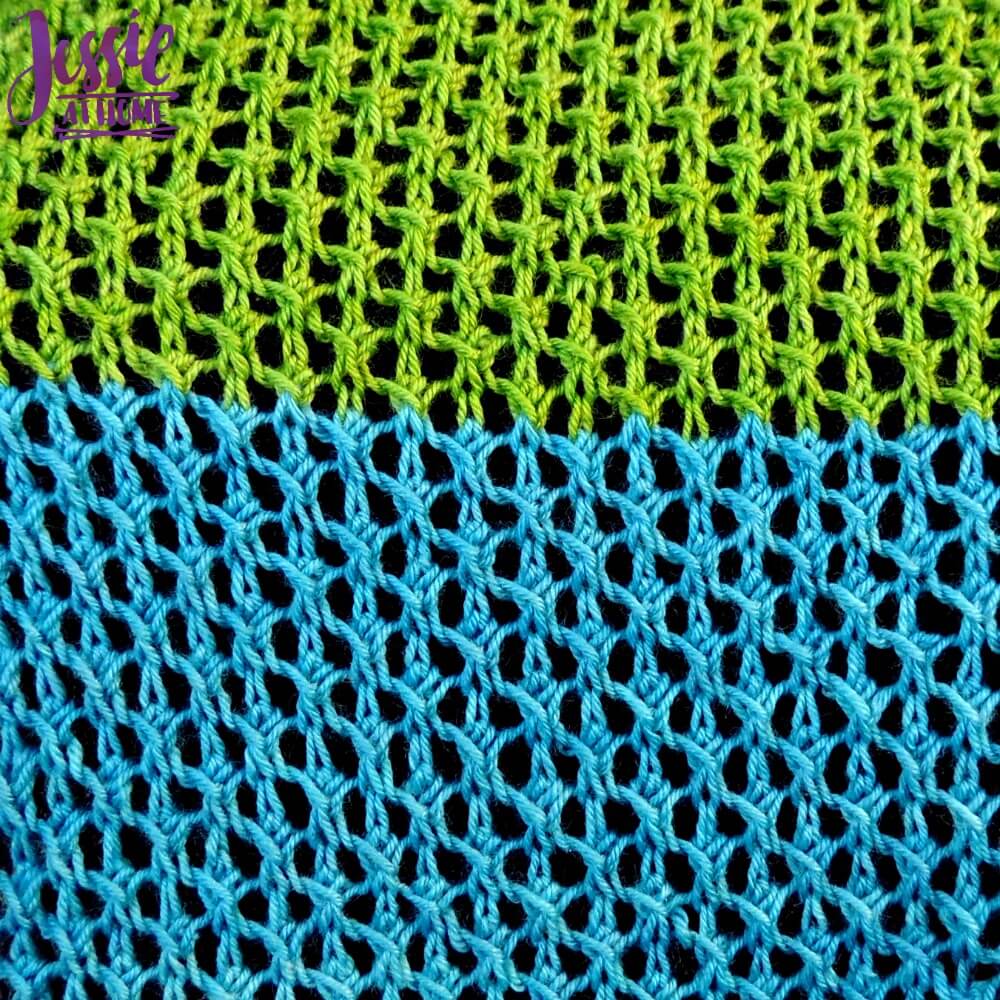 Size:
44″ x 11″
Yarn:
String Quintet by Lorna's Laces, fingering, 125 g/535 yds; Piano
Needles:
US – 3, 3.25mm
Gauge:
28 sts x 28 rows = 4″ in pattern after blocking
Other supplies:
yarn needle
Stitches and Abbreviations:
k – knit
k2tog – knit 2 together
p – purl
psso – pass slipped stitch over
st(s) – stitch(es)
yo – yarn over
Getting Started:
Change colors when there is not enough of the current color to make the next row.
This stitch pattern is worked over a multiple of 4 sts + 3, so make your cowl wider or thinner by adding or subtracting multiples of four. Keep in mind this will change the amount of yarn used.
Pattern:
CO 83
Row 1 (RS): K2, *yo, slip 1, k2tog, psso, yo, k1; rep from * to the last st, k1.
Row 2: P to end
Row 3: K1, k2tog, yo, k1, *yo, sl 1, k2tog, psso, yo, k1; rep from * to last 3 sts, yo, sl 1, k1, psso, k1.
Row 4: P to end.
Repeat Rows 1-4 until there is about 3 feet of the last color of yarn left.
Weave in all but last end.
Block piece flat. Sample was wet blocked with Unicorn Clean Fibre Rinse.
Use last end to seam piece into a circle, weave in end.
Wear or give and enjoy!
Get the ad-free, printer-friendly PDF at these sites (Click the one you want):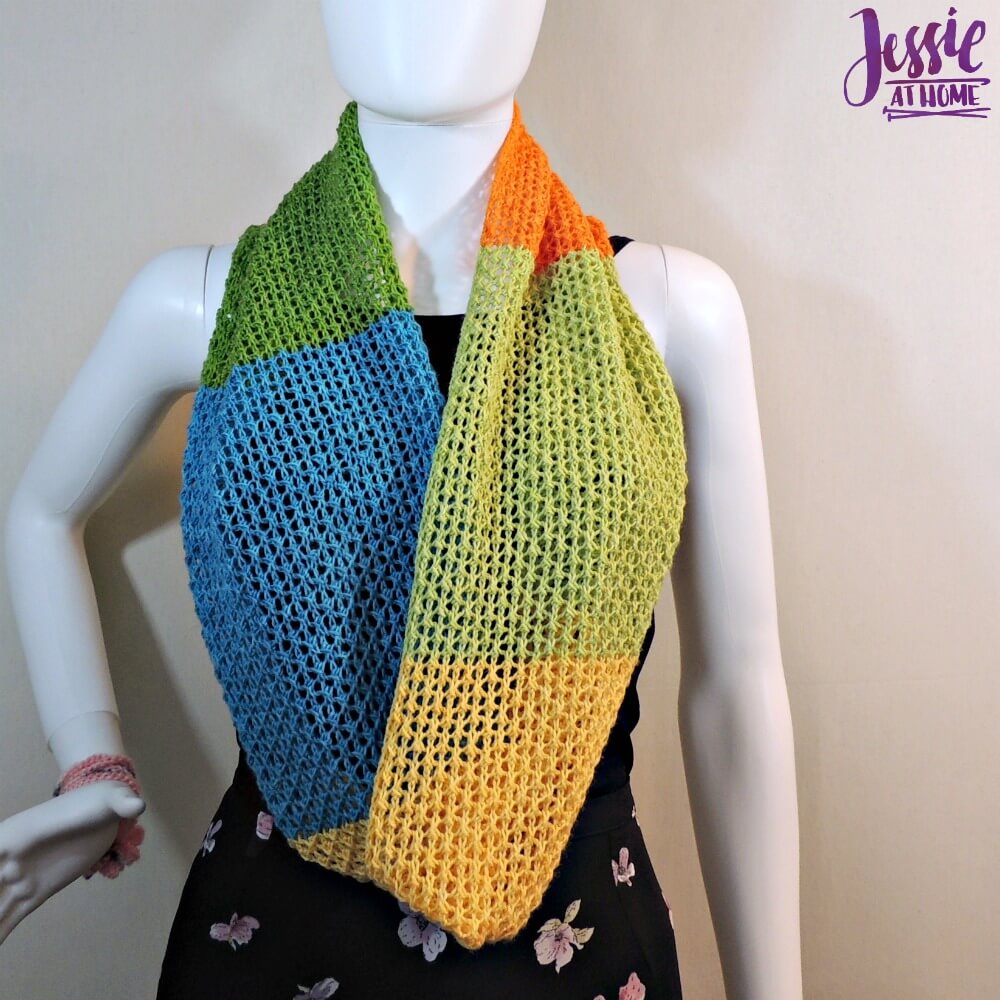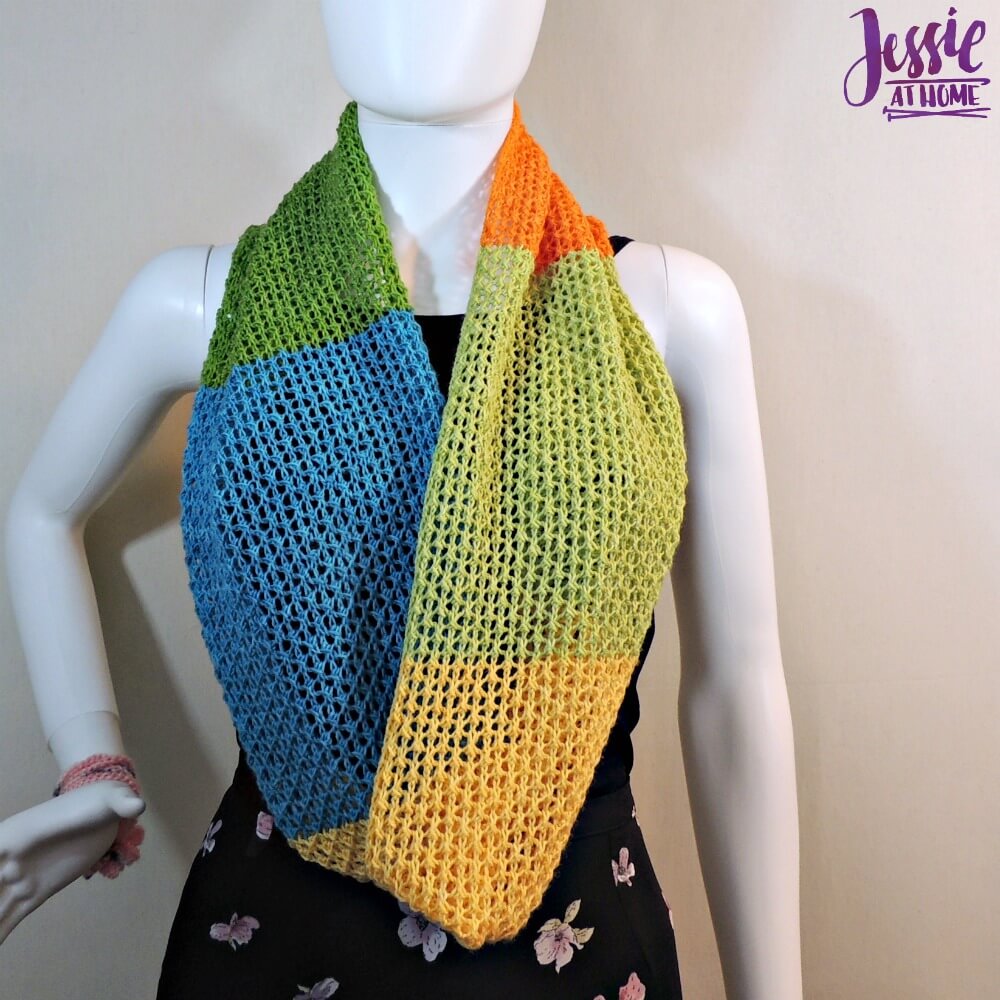 If you enjoy this free crochet pattern, please consider buying some of your supplies from one of these affiliate links. Thank you.