Get Started in Macrame teaches the basic starts and knots of macrame and provides some easy and stylish projects to try your new skills. This is a great time to pick up macrame because it's back in fashion and it's fun to do! You can make home decor, usable items, and great gifts.
Leisure Arts is also giving a copy of this book to one lucky reader, so be sure to enter the giveaway at the end of this review.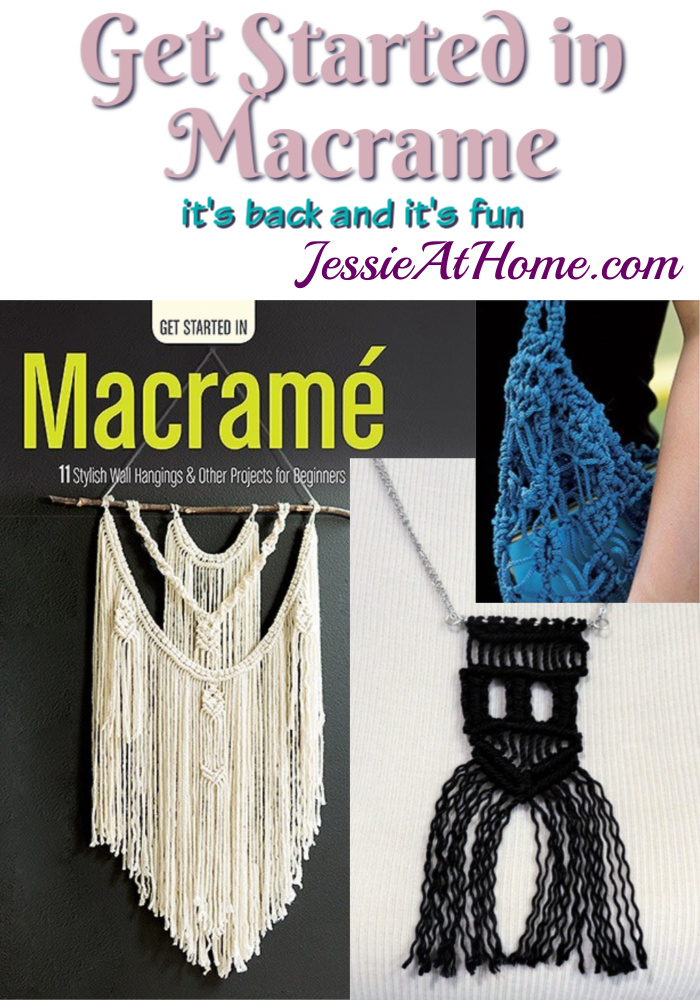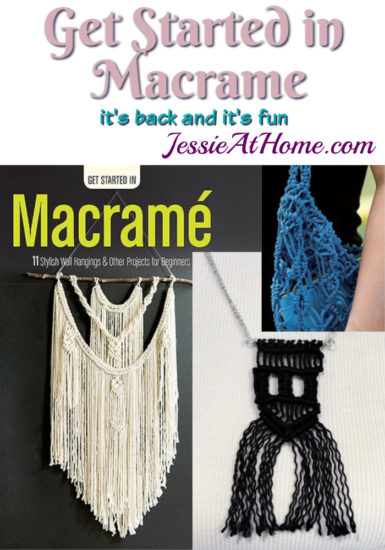 The book reviewed in this post was provided by Leisure Arts. All opinions are my own.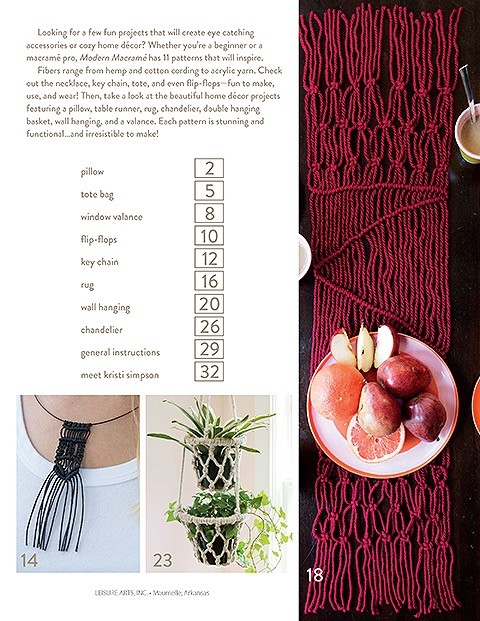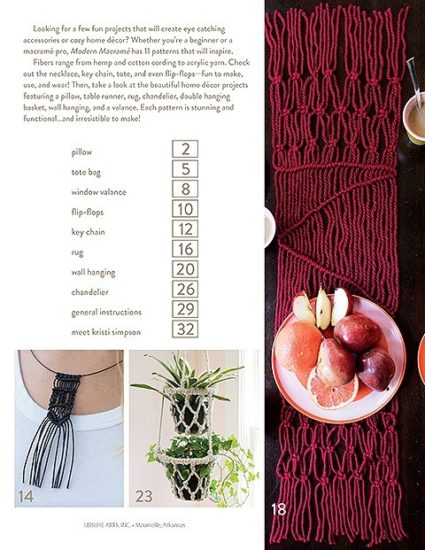 Get Started in Macrame includes 11 stylish wall hangings and other projects such as a pillow, a chandelier, a tote bag, flip flops, and more. I really like the rug! Textured rugs just feel good under bare feet. I didn't have the time to make this for my review. However, I may still have to make one!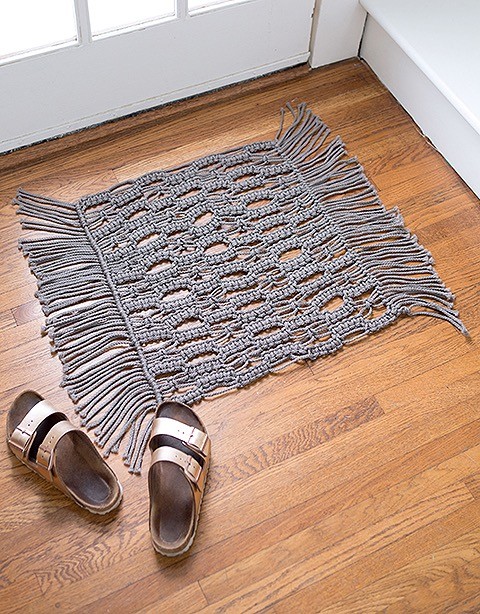 The book starts right off with these projects, and the last few pages are the basic instructions. I stuck a post it note on the instruction section and another on the pattern I was working on so I could bounce back and fourth easily.
The basic instructions teach how to make the knots used in the book and include very clear illustrations. Some things need illustrations, and macrame is one of those things! I had no problem following along.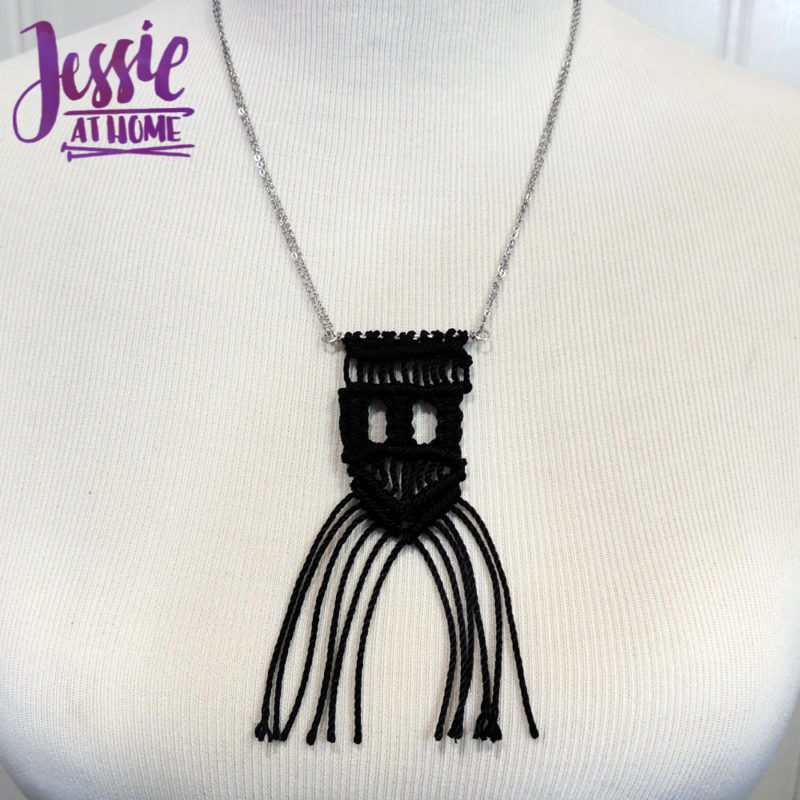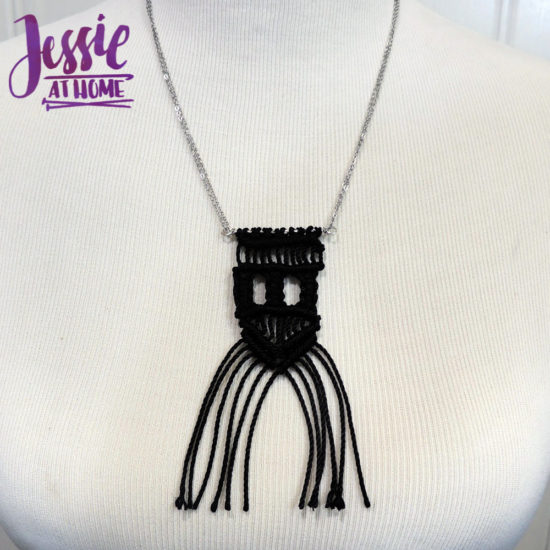 I made the necklace in the book, just with a different base. The actual macrame part I made as written. I used Red Heart Nylon because I thought the sheen would look nice and I wanted to unravel the ends. It worked just as I wanted, but black may not have been the best choice for photos.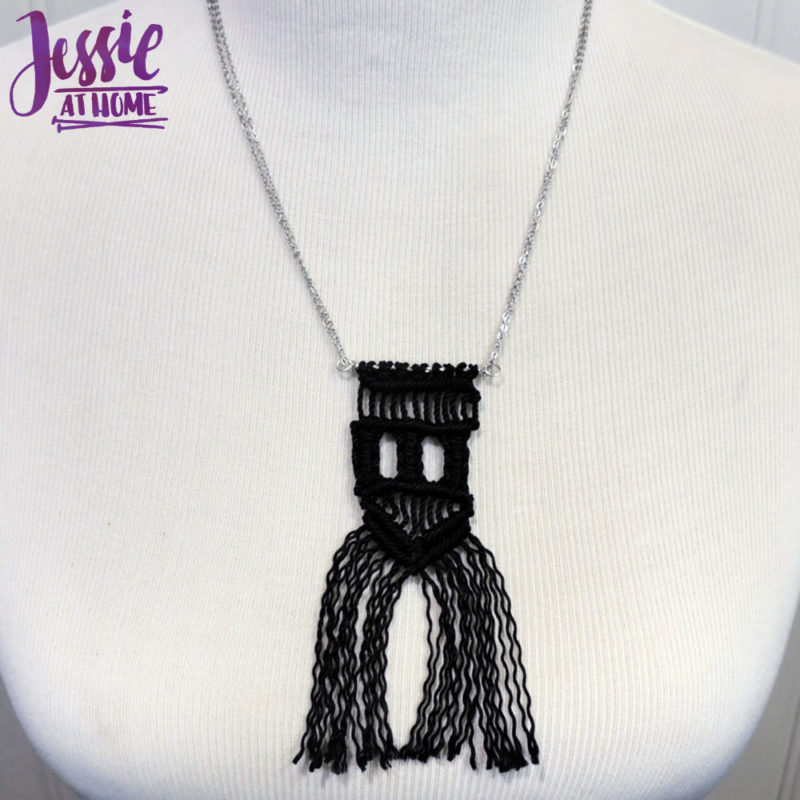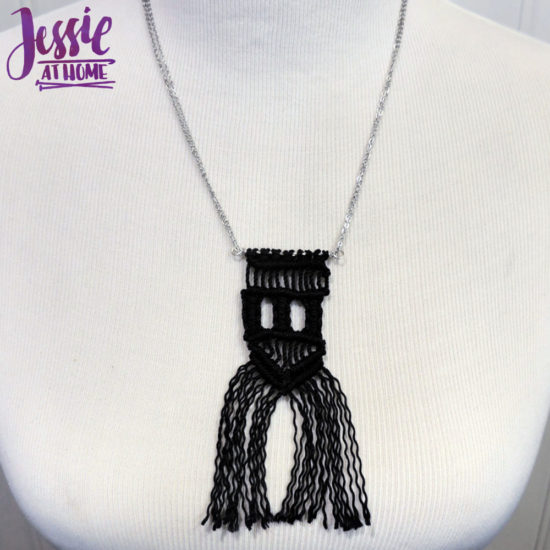 It kind of looks like a happy dude with a beard.
I love it.
You can buy a copy of this book from Amazon, HERE.
To enter the Get Started in Macrame Giveaway you must be at least 18 years of age and have a valid shipping address in North America. The giveaway ends at the end of day eastern time on April 7th. Winner will be contacted by email. Winner will then have one week to reply with a valid shipping address or a new winner will be chosen. Void where prohibited.
a Rafflecopter giveaway
[signature]
If you liked this post, then take a look at these.