Global Artisans is a fair trade and designer friendly needlepoint company with beautiful designs, kits, threads, and ribbons! I'm so happy I found them and am able to now introduce you. These designs are unique and fun and the thread is wonderful to use.
Stick around for a coupon code!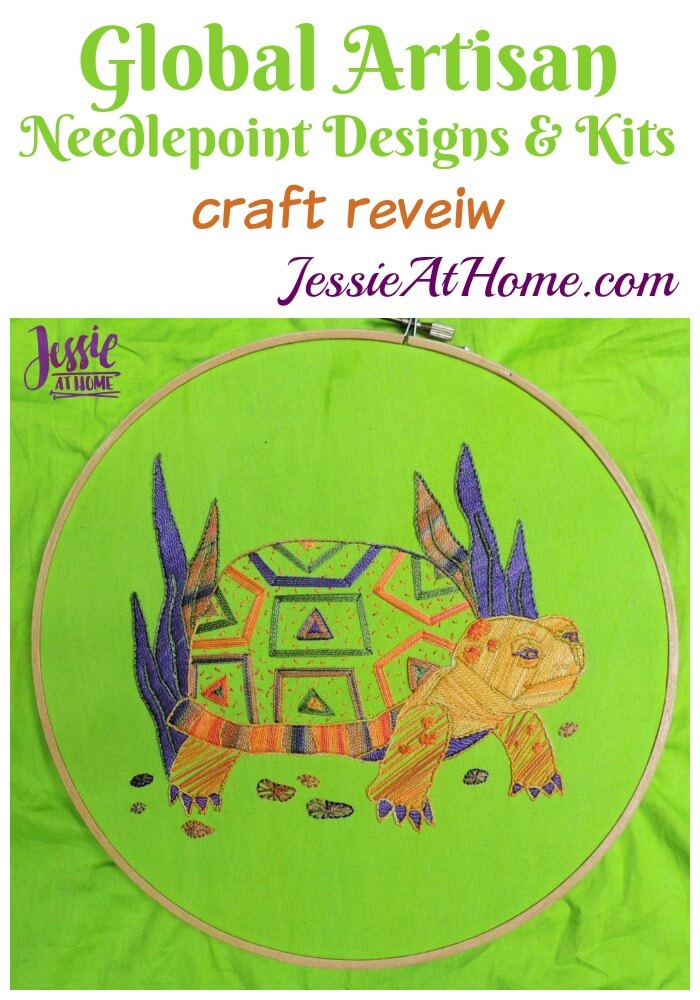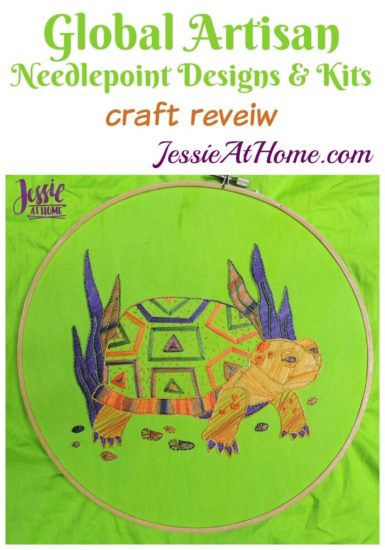 The products used in this review were provided by Global Artisans and Clover. All opinions are my own.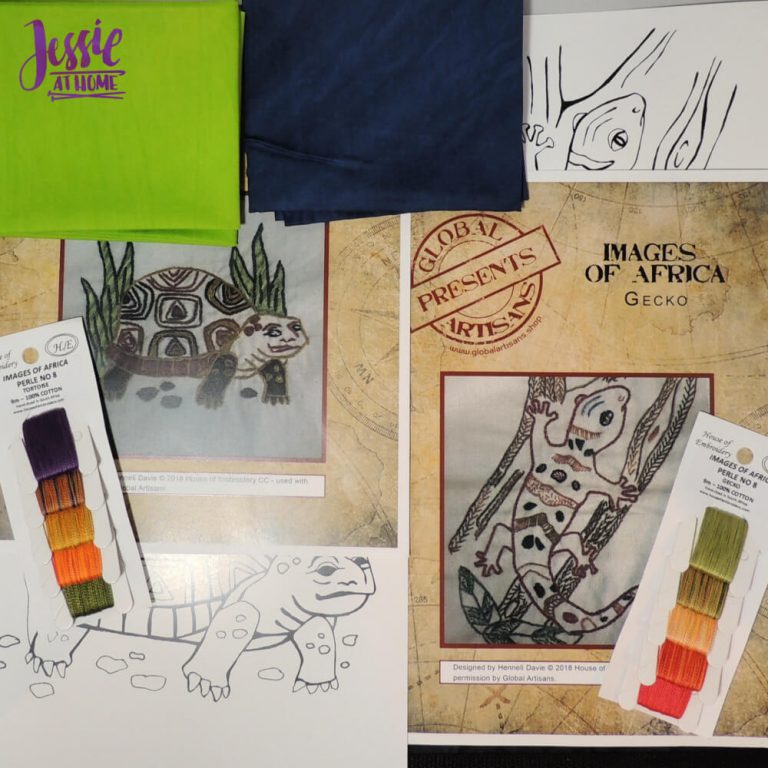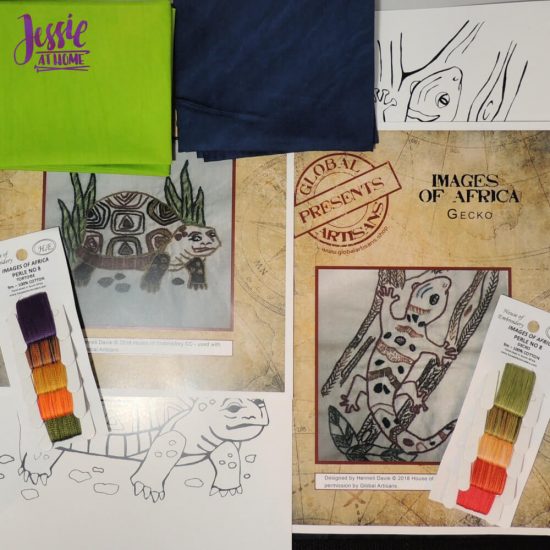 The two kits above are what I was given to review. They are both from the Images of Africa collection. You can find all of Global Artisan's designs and kits HERE, or at some local needlepoint shops. The kits include a fat quarter of fabric (the kits I got had hand batik), a traceable image, and a beautiful collection of thread.
I love that you are left to decide on what colors and stitches to use where. This makes each creation personal and unique. Plus I really enjoy the creativity of making those decisions myself.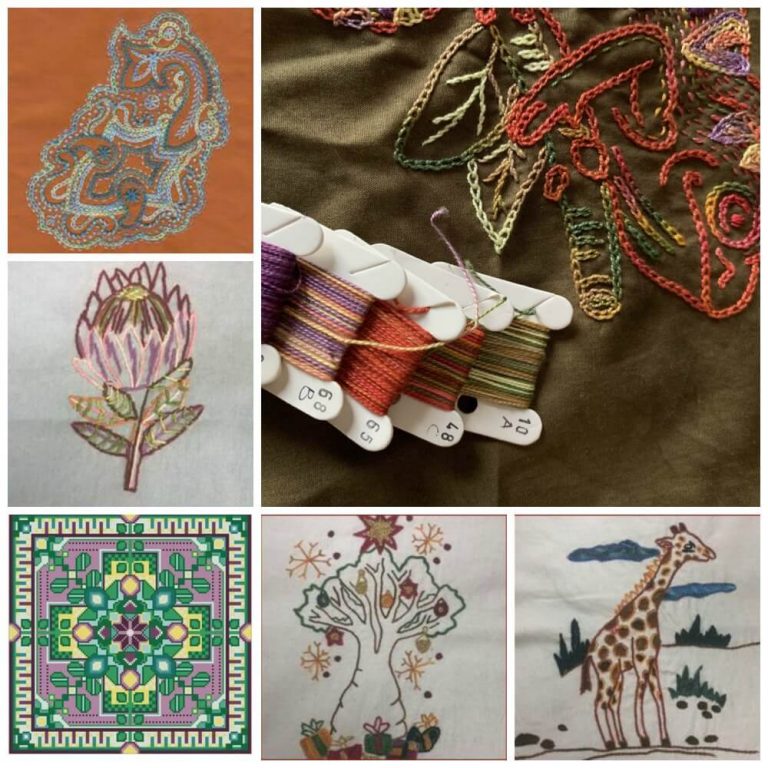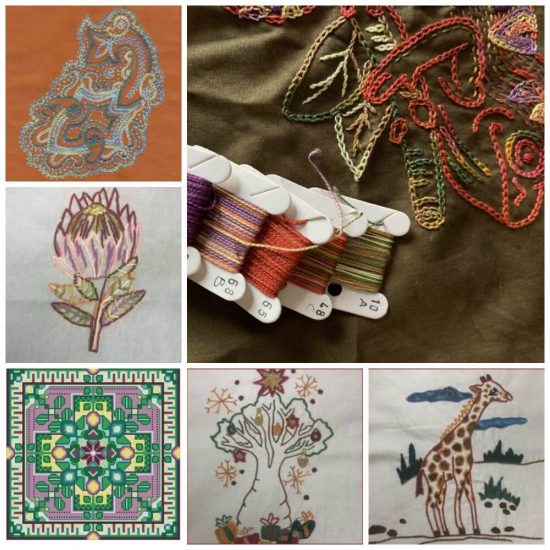 There are a varity of collections of designs and kits from Global Artisans. You can purchase a downloadable PDF of the design, or the entire kit. It's clear that thought has been put into the colors and styles of the fabric and thread in the kits so they work well with the designs.
The designs are unique and beautiful. They have the feeling of history and a story to them. Most of them have the wonderful qualities of hand-drawn images in that they are not perfect, they have personality, and they have a human touch.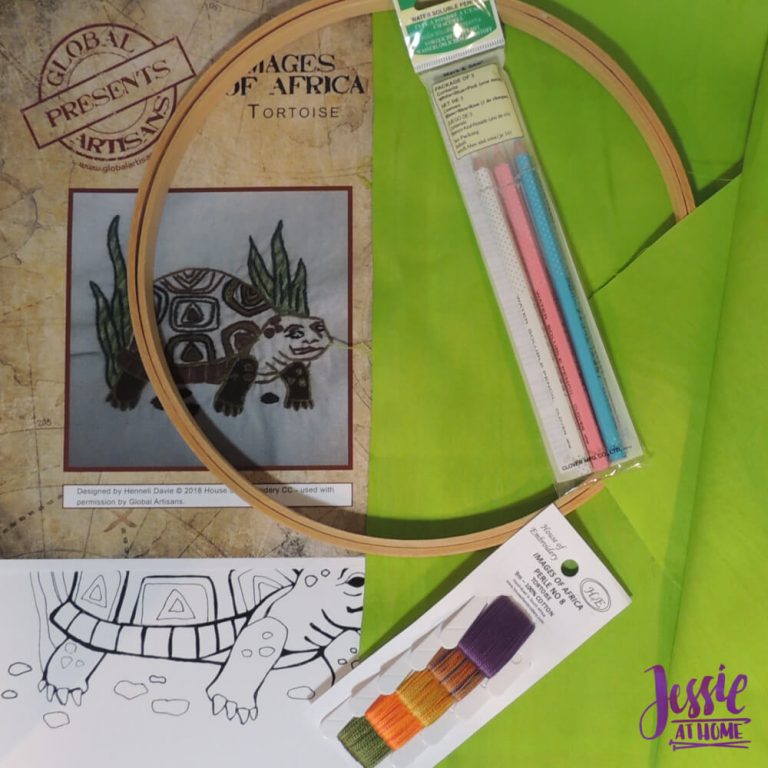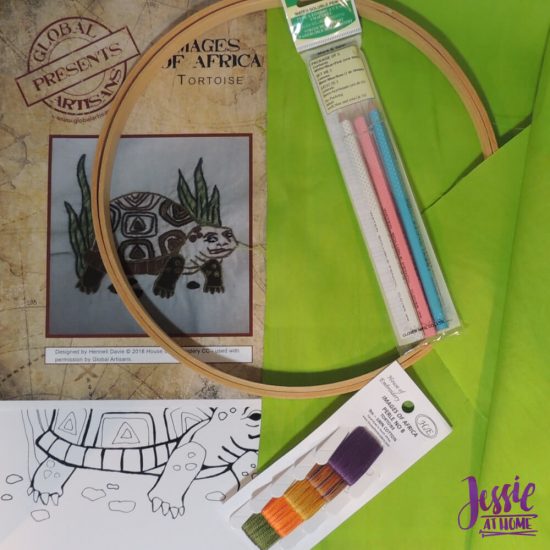 I chose to make the Tortoise first. I traced the image onto the fabric using a water soluble tracing pencil. I placed the image in the center of the fabric because of the idea I have for my finished item. The fabric with the kit is nice and sturdy, so it can be used in many ways other then just as a wall display – though that's a fair use as well!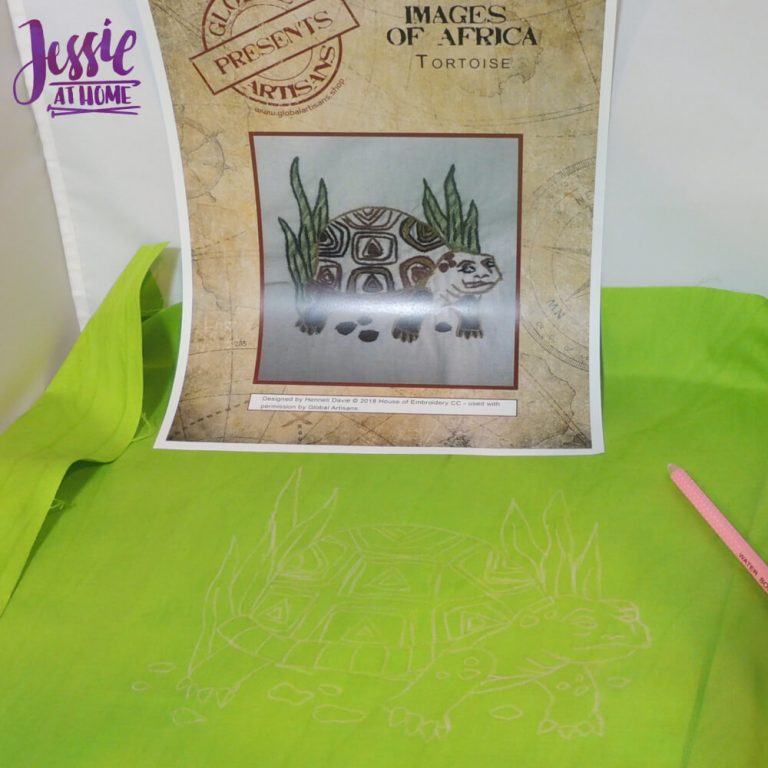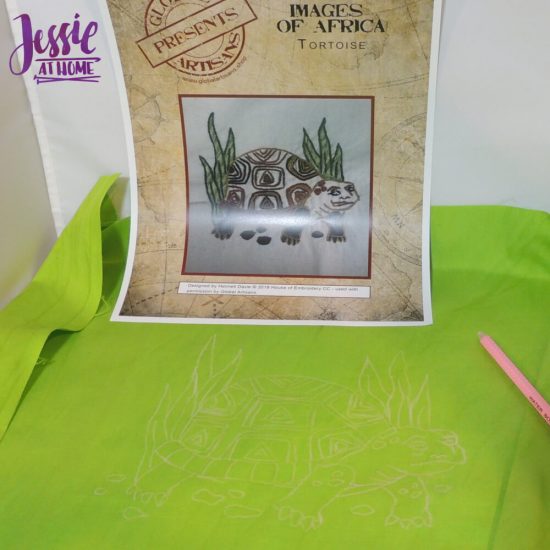 Once I traced my image I stretched it in a 10″ embroidery hoop and started stitching. I had to use a good light to see the image. There are darker pencils and even water soluble pens if your eyes aren't found of the light pencil.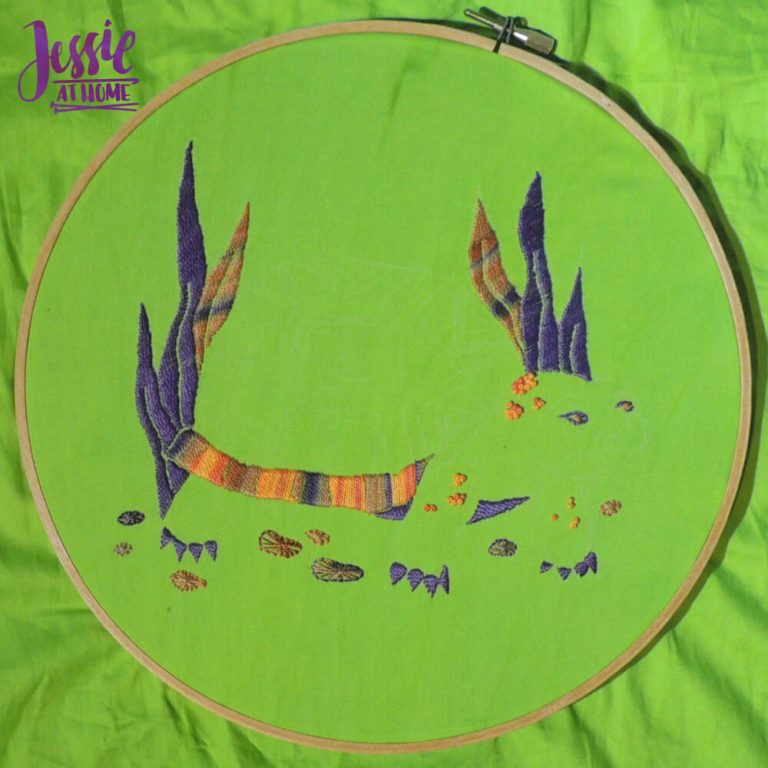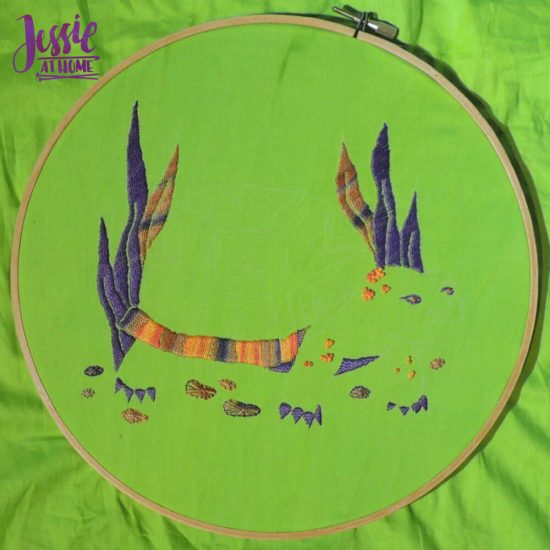 I'm not going to tell you my plan for my finished creation. You'll just have to keep checking in to see when I post it! I had a lot of ideas before I settled on one. That's one of the many awesome things about these kits, you can do so much with them.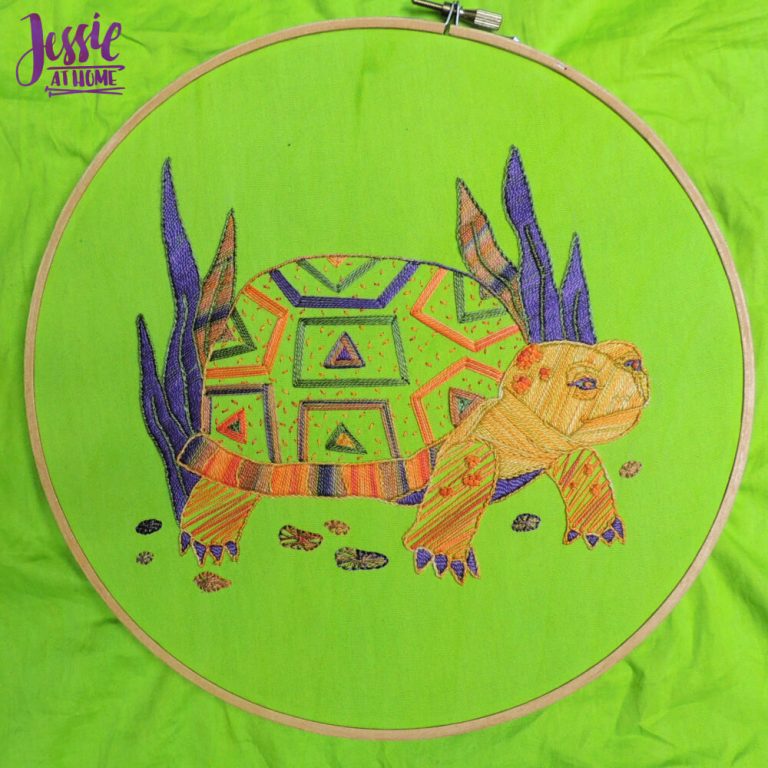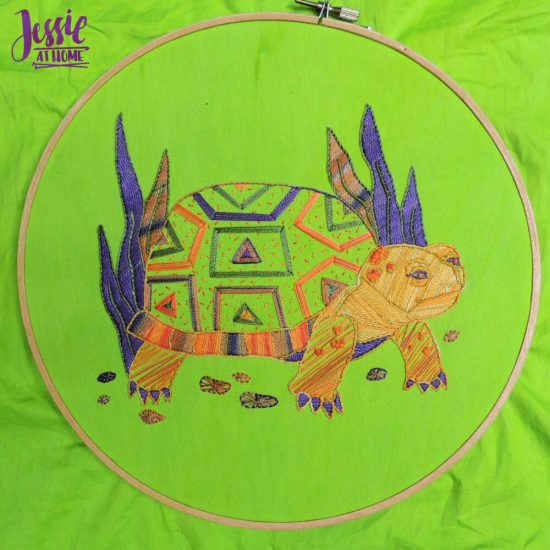 I'm so happy with my finished piece. You're going to love what I'm doing with it next! I also need to make the cute little Gecko and come up with a use for her. I think she's a girl. I think the tortoise is a boy, but I could be wrong…
So, now you need to go over to Global Artisans and do some shopping of your own! When you check out use code JESSIE to get 20% off designs and kits. As of the time I'm writing this, there is no expiration date on that code, but don't wait too long, one could be set!
Be sure to share your creations over on the Global Artisans Facebook page, HERE. Have fun creating, my friends.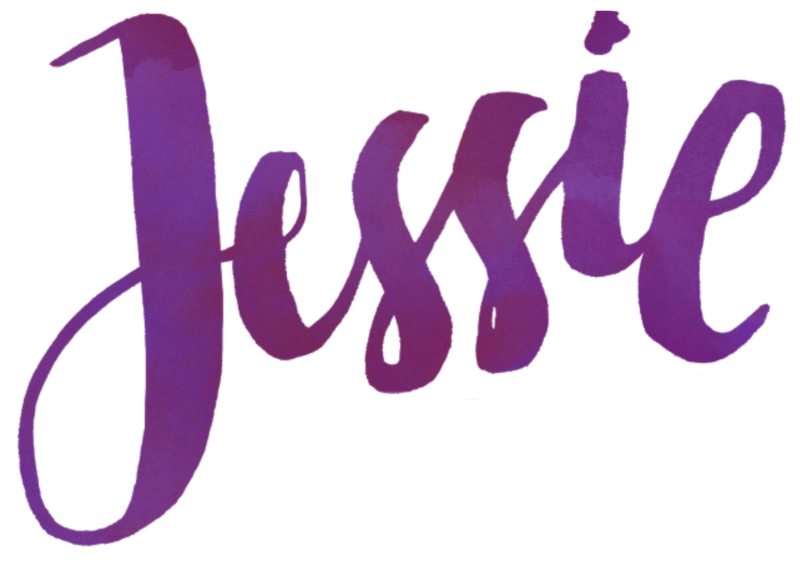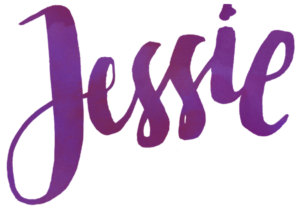 ©Copyright 2019 Jessie Rayot / Jessie At Home All my videos, patterns, charts, photos and posts are my own work. Do not copy them in any way. If you want to share this information with someone, share the link to this post. If you want to share on your own blog / website, then you may use the first photo in this post and link back to this post. You may not give away printed copies of this post. Thank you.
If you liked this post, try one of these.