Happy Sunday! It seems like a good day to catch you up on the various goings-on here At Home lately. I doubt I'll do this every Sunday, but I'll try to do it once or twice a month. Yesterday was the girls' first day of Spring Break and this morning we opened windows. Cabin fever is finally ending!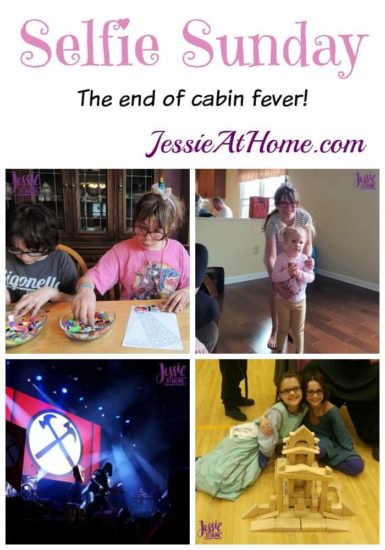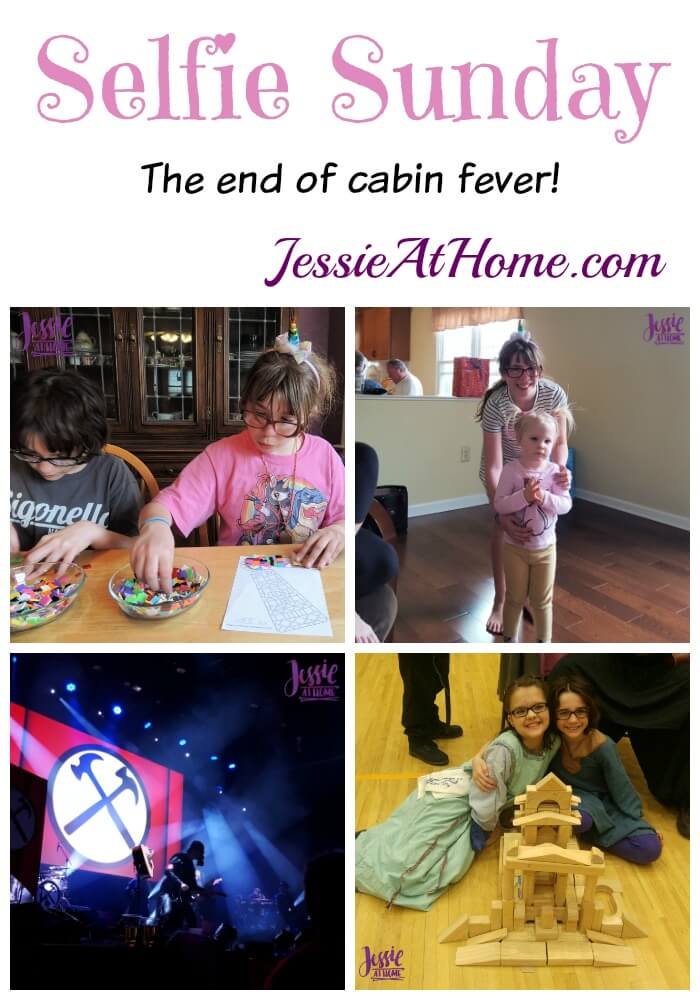 A few weeks ago Doug took the girls to Mudthaw – an SCA medieval event. I couldn't go, but the girls had a great time. Kyla did a lot of youth combat and Vada made a new friend and built a castle. It's looking like Kyla may become a fighter. I'm hoping so, I think she'll really enjoy it.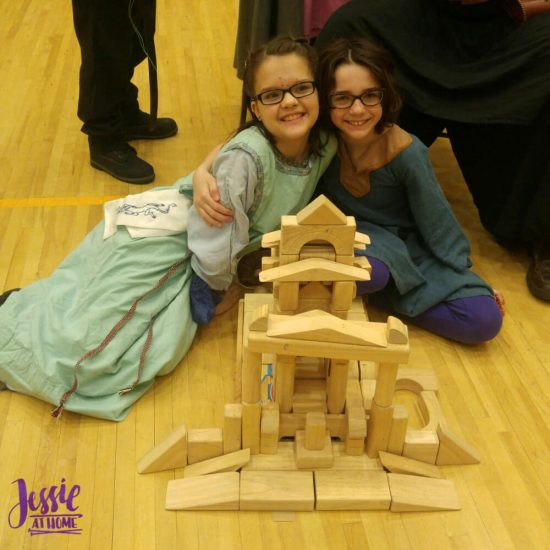 Last month my local bestie, Jenn, took me to see The Wall Extravaganza. It was awesome!!! I tend to be very protective of my favorite bands, and can therefore be rather critical of covers, however this cover band was perfect. Plus, they got bonus points from me because when they were introducing the band, they introduced the pregnant back up singer as one and a half singers, which was just really cute.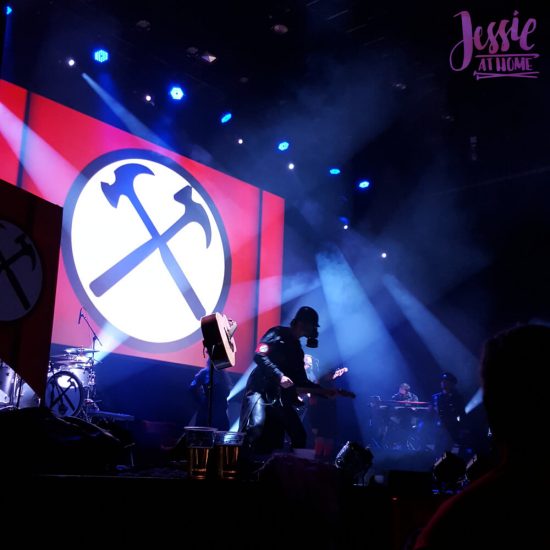 Kyla has been enjoying her Unicorn Guided Journal from Leisure Arts. We're going to review it in a week, so you can see what she's been up to at that point. She really loves writing!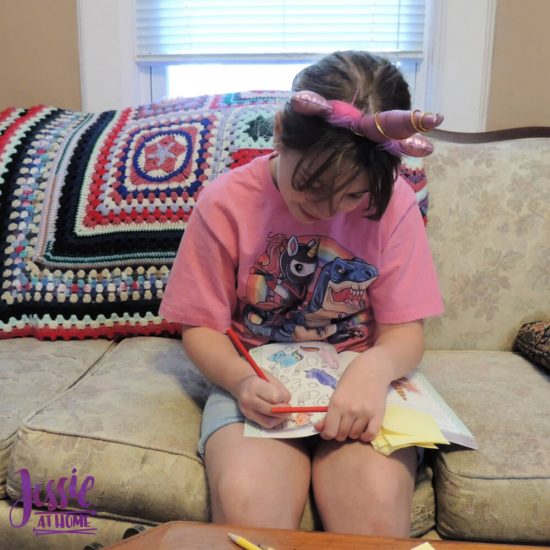 I have some goodies from Katrinkles that I can't wait to share with you. I think that review is in about 2 weeks. I'm so glad I found these ladies, their goodies are awesome!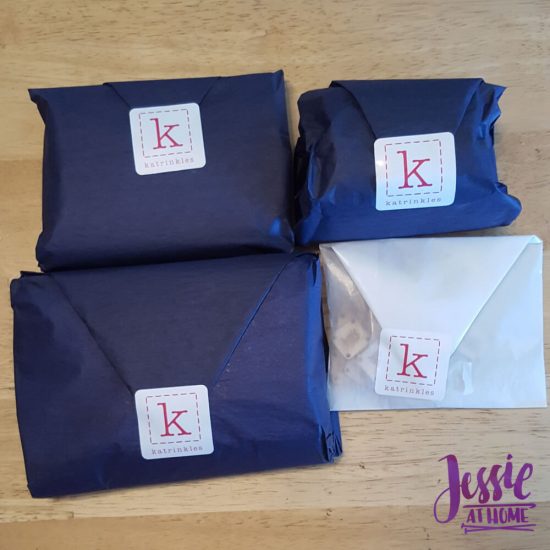 So, Doug and I are now Prince and Princess of the MSR Kingdom of Acre. That will last for the rest of 2019, and then we will be King and Queen for 2020. I'll try to get a good snap of us looking all royal sometime soon.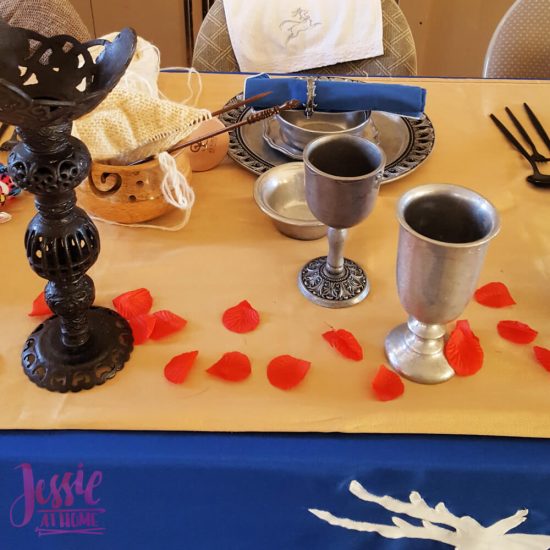 On the medieval front, I have to make the girls new medieval wardrobes as we will be at Pennsic for 2 weeks this summer and all their garb is too small. I'll be posting about that a good bit over the next few months, and I also have some other sewing endeavours I'll be posting about. Clover sent me some awesome sewing notions to help out with all my sewing I'll be doing! I love Clover so much.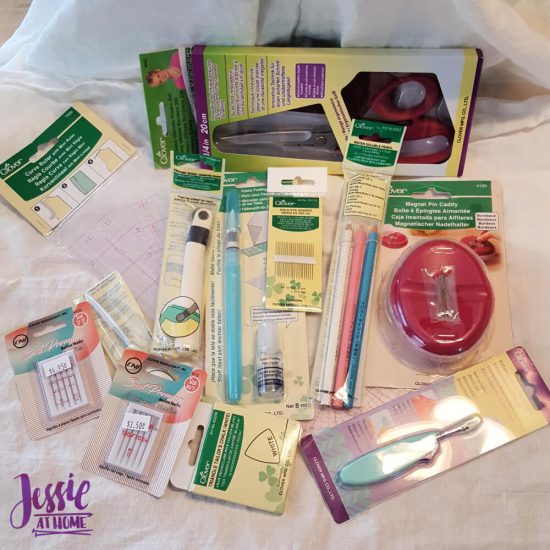 As for that garb for the girls…
I have patterns made and fabric pre-washed. I have 2 vials being hemmed in pretty multi-color thread. I still have lots of cutting and sewing to do. I'm going to be busy!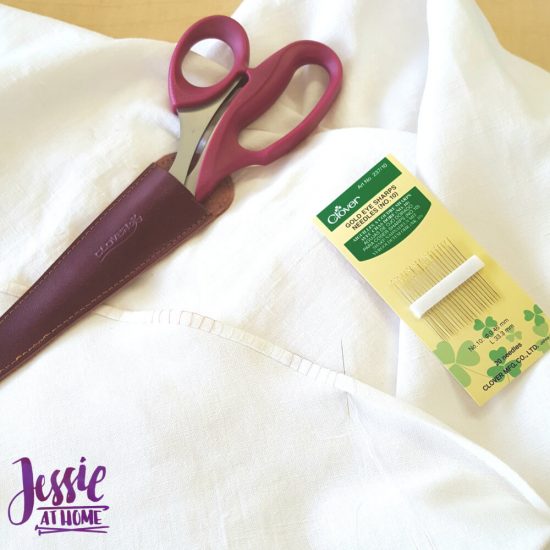 I think it was 2 weeks ago that we went to the SCA East Kingdom coronation. It was nice. The new King is a friend of Doug's and he will be King at Pennsic, so that will be fun.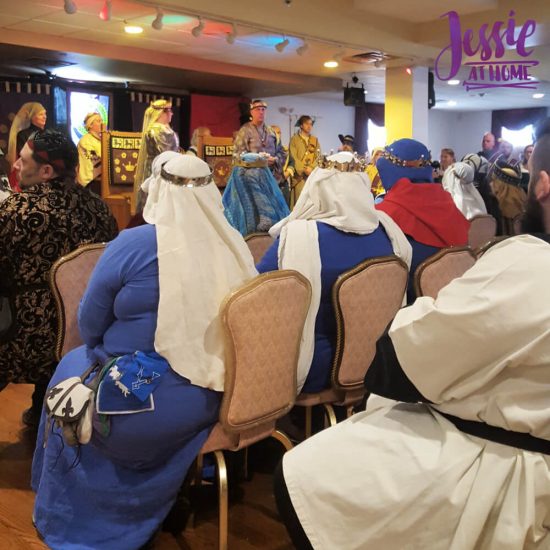 My folks sent us some candy from Japan. The girls have been enjoying it and have even shared a little with me. That strawberry filled chocolate is so good!!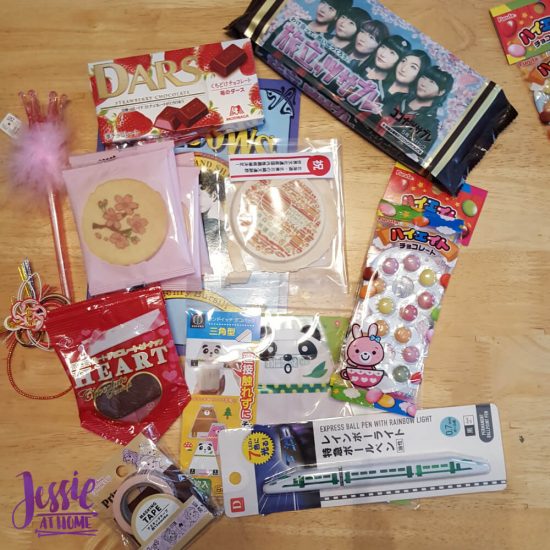 Last weekend we were at my MIL's for Doug's Step-Father's birthday. Kyla styled her cousin Evelyn's hair. Sadly I did not get a snap of the back, there was one cute little ponytail back there as well.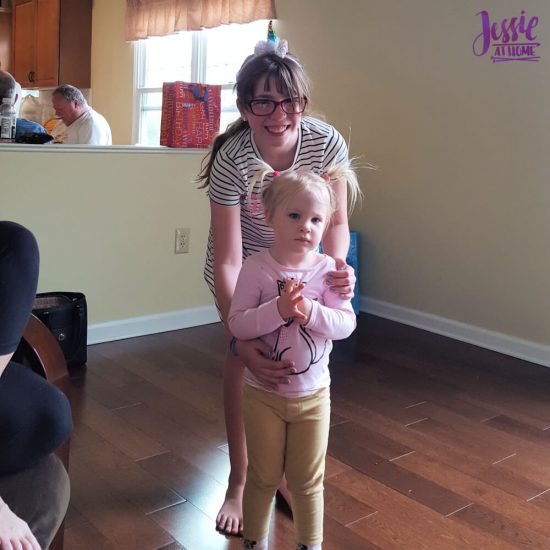 The girls are super-excited that we are now influencers with Orange Art Box! We will get each month's kit a couple weeks early so we can show off what will be in the kit and some ideas of what you can make. The girls will do a Facebook live unboxing for each kit and then later we will do a post showing off what they created. This is going to be so fun and you should go HERE and order this subscription box for the littles in your life!!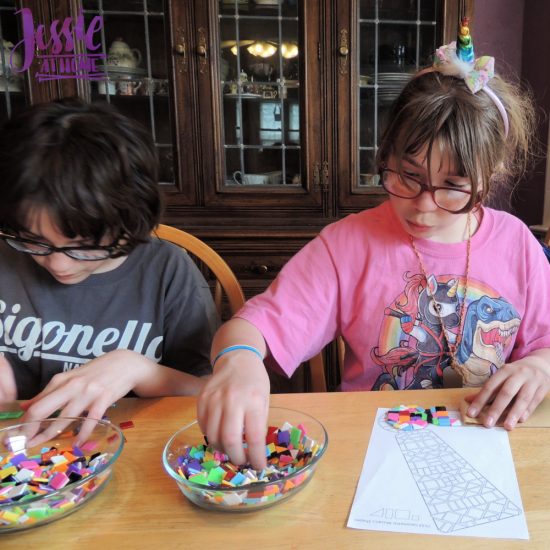 Well, I guess that's it for now. I'm going to try to take more pictures of our day-to-day life so we can share more Selfie Sundays with you. I know quite a few of you have told me you love seeing the girls grow and reading about them.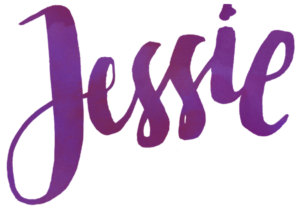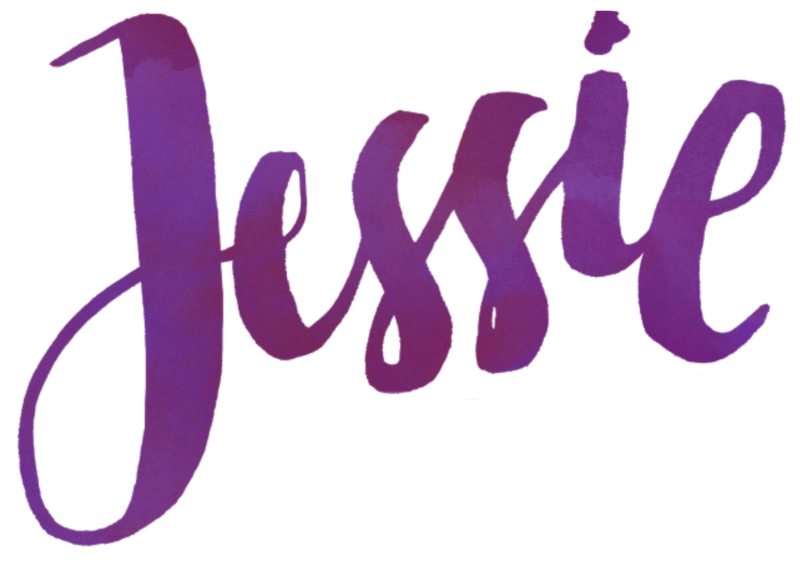 ©Copyright 2019 Jessie Rayot / Jessie At Home All my videos, patterns, charts, photos and posts are my own work. Do not copy them in any way. If you want to share this information with someone, share the link to this post. If you want to share on your own blog / website, then you may use the first photo in this post and link back to this post. You may not give away printed copies of this post. Thank you.
If you liked this post, try one of these.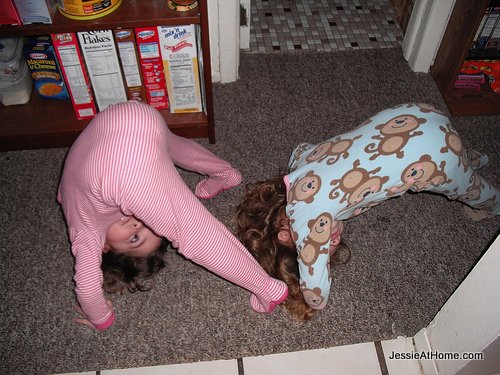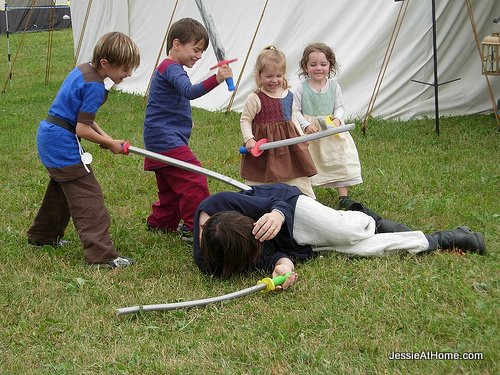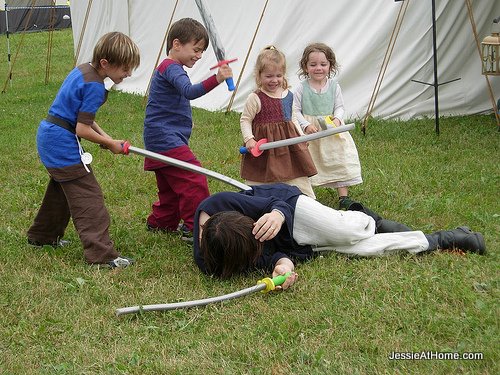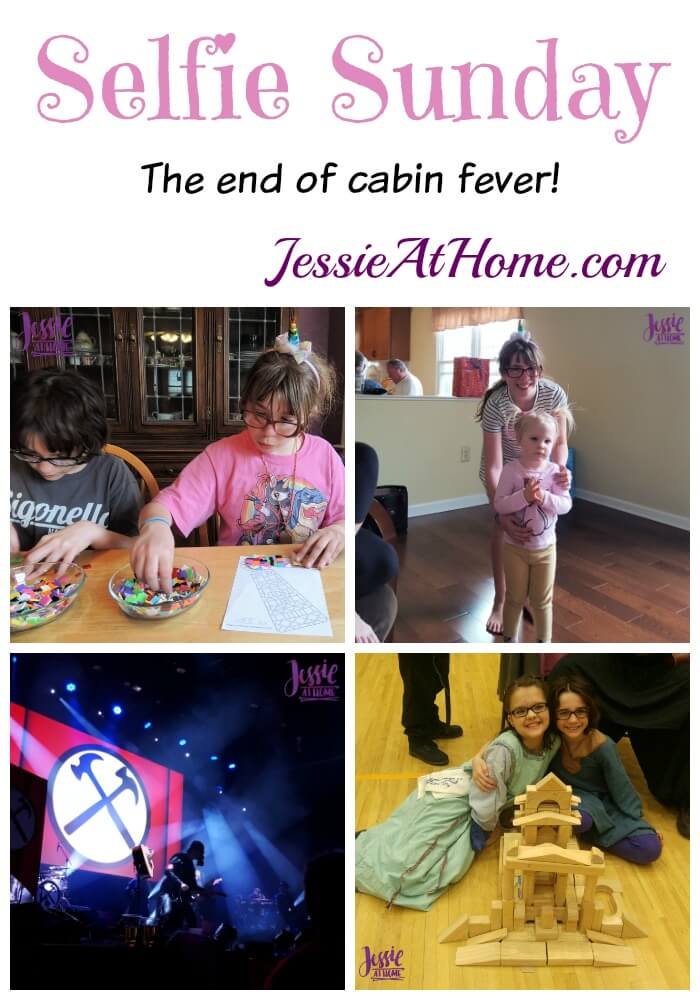 Want to get the latest posts from Jessie at Home delivered straight to your email?
Subscribe to the Jessie at Home newsletter! We'll send you the latest patterns and tutorials. We will never spam you, promise to never sell your email address, and you can unsubscribe at any time.