Nothing like getting the monthly guest blog post out the day before the month is over! It's been a rather interesting month over her At Home. Yet our guest has been very patient with me. I am really enjoying meeting all these awesome bloggers! This month I got to get to know a lovely lady who is in a few Facebook groups with me, but who I had never really "met" before. I'm glad I finally got to know her a bit, she is a fantastic woman!
Kimberly has a wonderful blog with some great patterns. She has several fabulously fun purses, two of which we will be focusing on today. She also has other creative crochet patterns as well. I can't wait to see what the future holds for this talented new friend of mine!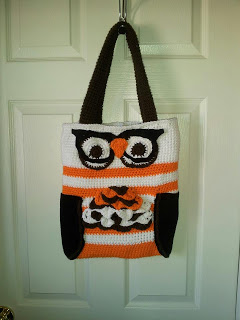 Would you like to meet her?
I just love her photo, it's lots 'o fun!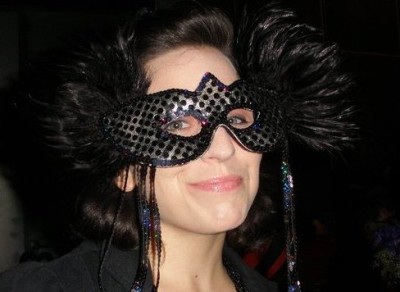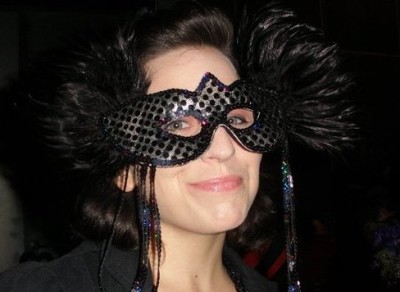 How long have you been crocheting, and how did you learn?
I have been crochet ever since I was a kid. Up until last year I had no idea how to read a crochet pattern much less how to figure out tension on a sewing machine. I get this creating bug from my mom, when I was little she taught me how to crochet. She always had tons of crochet projects daily for us to do. My mom taught me how to use my skills to create designs without patterns which I love her for:) I basically knew all the crochet stitches I just didn't know their names or how to read their abbreviations. Last year I found a really cute crochet pattern for slippers, but I didn't know how to read it. I scoured You-tube for answers which I found! I can proudly say within a year I was cranking out more projects and loading up on yarn then I think my husband was ready for. Needless to say my son was ecstatic with all the yarn in the house. I catch him occasionally pulling it behind him like a pet:)
What's your favorite thing about crocheting?
I get to put my own creative twist on everyday items. When you buy things from the store they have a basic vibe to them, not unique at all. I love to be unique and that is why I love crocheting.
I actually wanted to bring more spring into my patterns…I usually do a lot of hat projects and since winter is coming to end I needed a new direction. I find purses are very much used in all seasons but, in order to make it more of a hello to spring I thought I would add a animal on it. I thought of a frog on a Lilly pad, that is how this idea popped into my head For the Frog Prince bag. For the Owl purse I made it for a friend, my friend loves owls and she is a little nerdy like me so, I thought making the Owl with glasses would be cute and very spring.
When and why did you begin blogging?
I have wanted to explore the world of blogging for a while now. I originally started a writing blog about two years ago but, I didn't have much time to sit down and write all the stories I had in my head. I am much faster at crocheting with my hands then writing with them. Which I think is kind of weird that I would want to start a blog but, I wanted to share my knowledge, ideas and talent to the world. This is also why I seem sort of short (at least to me) with my blog posts on my blog…but, i usually fill it up the rest with free patterns!
What's your favorite thing about blogging?
I love being able to share free patterns with the world…I know how much I appreciate free patterns so, I am sure there are a lot of people out in the world that do too. I also enjoy sharing my knowledge and ideas. I have helper syndrome, I try to make everyone enjoy crafty projects like I do. I have a weekly craft night where people bring their crafty things over and craft away the night. We talk about strategy and people learn new things! I take these talks, ideas or projects and share them in blogging as well.
Anything else we should know about you?
The only additional information that might be important is that I am a mother of one little fun loving boy and married to a wonderful husband of almost 6 years.
I hope you all have enjoyed getting to know Kimberly! Learn even more about her over at Hooking Rainbows!
©Copyright 2013 Jessie Rayot / Jessie At Home All my videos, patterns and posts are my own work. Do not copy them in any way. If you want to share this information with someone, share the link to this post. If you want to share on your own blog / website, then you may use the first photo in this post and link back to this post. You may not give away printed copies of this post. Thank you.
Want to get the latest posts from Jessie at Home delivered straight to your email?
Subscribe to the Jessie at Home newsletter! We'll send you the latest patterns and tutorials. We will never spam you, promise to never sell your email address, and you can unsubscribe at any time.