My adventures in blogging and pattern writing have brought many wonderful things into my life. Possibly the most wonderful are the friendships I have developed with other bloggers and pattern writers. When this~whole~internet~thing started I never would have thought I would develop real friendships through it, yet I have. I have a group of friends who I have never met in person, most of whom I have never even spoken to on the phone, yet I do care for them deeply. I have cried with them and laughed with them. As a stay at home mom, they have provided me with the adult companionship I often lack in person.
When I decided to start having a monthly guest craft blogger, it only seemed fitting that my first guest be one of those friends.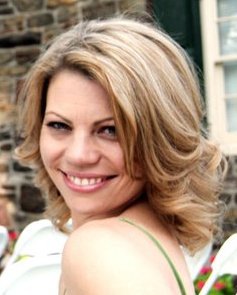 So here we have it: the beginning of a new tradition here at JessieAtHome. A monthly interview with a guest blogger, and the first guest is my friend Lorene. Lorene has a wonderful crochet based blog where she posts many creative patterns. She has a variety of patterns, but I have to say her hats are phenomenal! Here are two of her newer hats, the Miranda Slouch and a Newsboy Hat.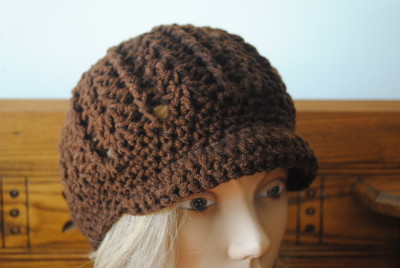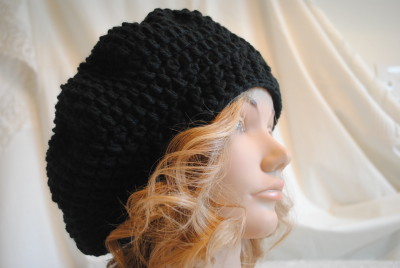 So let's get to know a little about Lorene!
How long have you been crocheting, and how did you learn?
My grandmother taught me how to chain when I was a child, once or twice in my teenage years I picked up a hook and played around but I never really got the knack. My passion was discovered three years ago when my best friend was having her first baby. I wanted her to have something she could treasure as a heirloom for her whole life, so I taught myself how to crochet and made her a few baby blankets. Then I became pregnant with my 2nd child and I made more blankets and taught myself how to make hats. Its been all down hill from there.
What's your favorite thing about crocheting?
My favorite thing about crocheting is creating. The challenge of designing a new pattern and the thrill when someone asks me where I got such and such from and I can say "I made it".
Why did you want to make these hat patterns?
One of the most fun things to make for me are hats. I love having a different one to wear whenever I go out. I make my daughter and myself new hats every couple weeks. These are just two of my adult hats that I actually wrote out the pattern for.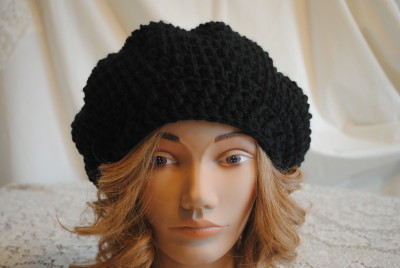 When and why did you begin blogging?
I started my blog just last year but I didn't really start doing anything with it until November, after my mother passed away. Losing her gave me the motivation to push myself and follow my dream because you never know just how short life can be.
What's your favorite thing about blogging?
My favorite thing about blogging is sharing with other people. I love it when someone shares pictures of their finished product that they made from one of my patterns.
Anything else we should know about you?
I am married to my high school sweetheart and we have two fantastic children, a 13yo boy and a 2yo girl. I am very into natural and holistic living and natural parenting. I live on the Crystal Coast and spend as much time as possible at the beach when weather permits. I have big plans for my future in the crochet world and only hope that I can bring them all to fruition.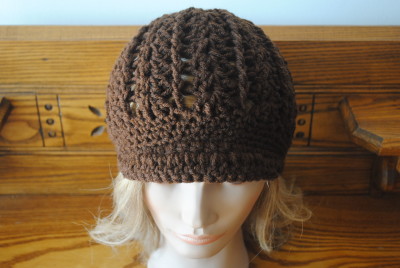 I hope you have enjoyed getting to know Lorene. Now hop on over to Cre8tion Crochet and take a look around!
©Copyright 2013 Jessie Rayot / Jessie At Home All my videos, patterns and posts are my own work. Do not copy them in any way. If you want to share this information with someone, share the link to this post. If you want to share on your own blog / website, then you may use the first photo in this post and link back to this post. You may not give away printed copies of this post. Thank you.
Want to get the latest posts from Jessie at Home delivered straight to your email?
Subscribe to the Jessie at Home newsletter! We'll send you the latest patterns and tutorials. We will never spam you, promise to never sell your email address, and you can unsubscribe at any time.