Are you unsure how to pin a shawl or what shawls require pins? Today I'm going to give you a few ideas on pinning yarn shawls, scarves, and capes using a shawl stick from Brittany Knitting Needles and Crochet Hooks.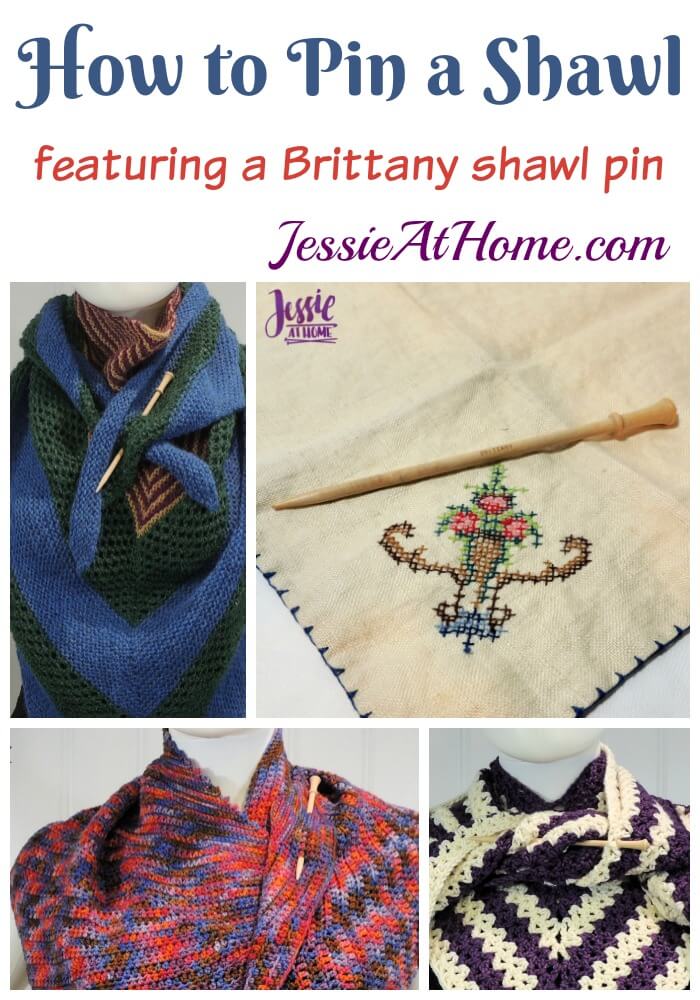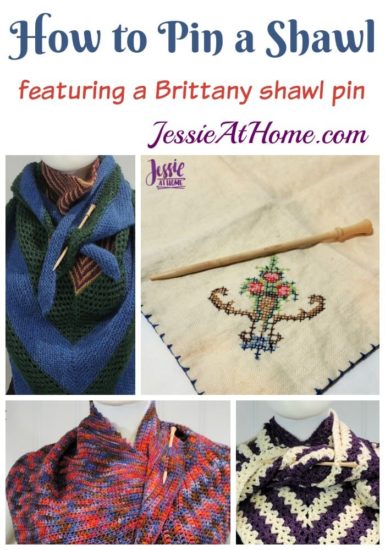 The shawl pin used in this post was provided by Brittany Knitting Needles and Crochet Hooks. All opinions are my own.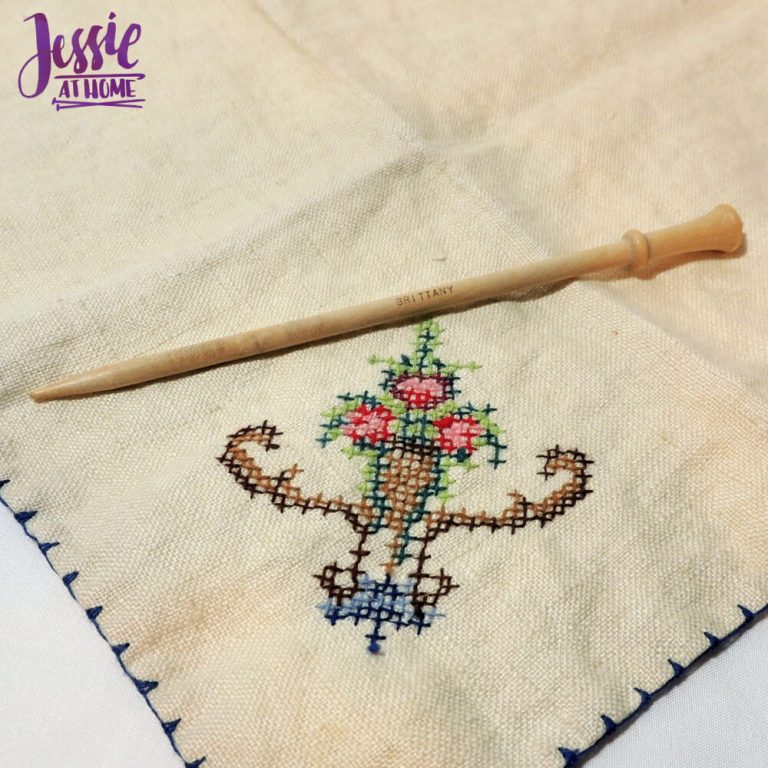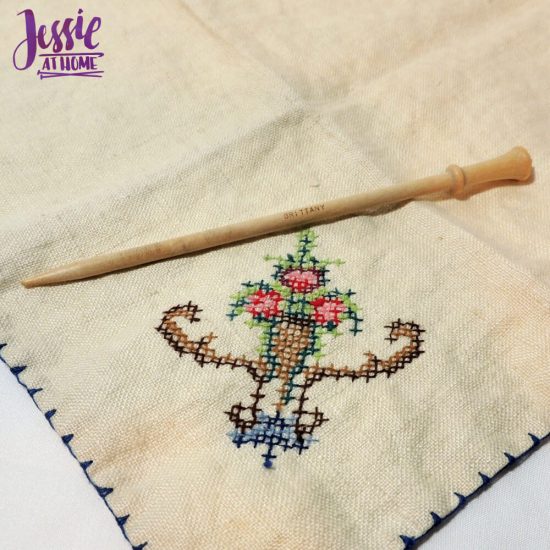 I know a lot of people aren't sure about how to style shawls, wraps, and other crochet and knit accessories. So when Brittany gave me this shawl stick to try out it seemed like a good time to write a post about it!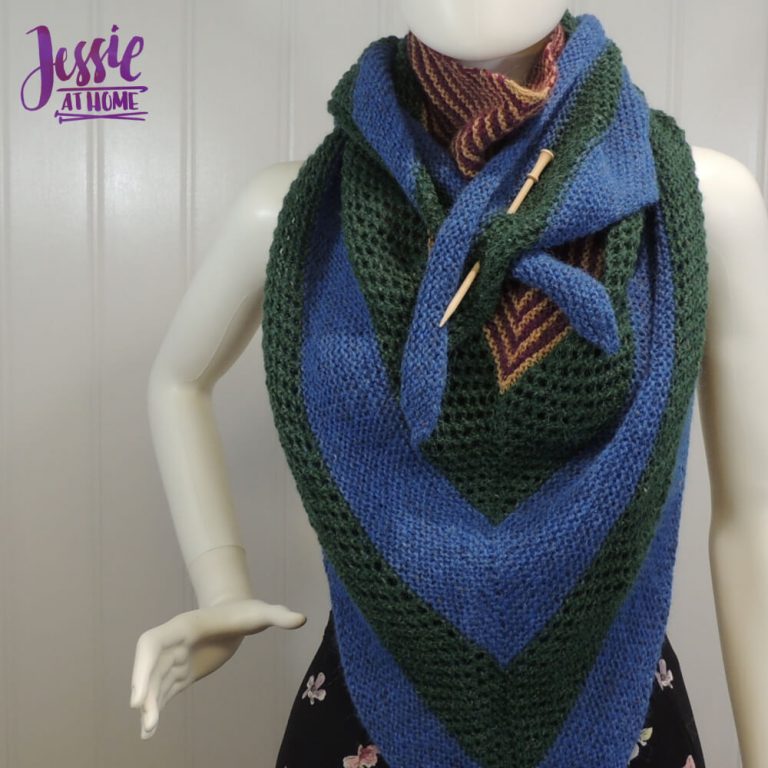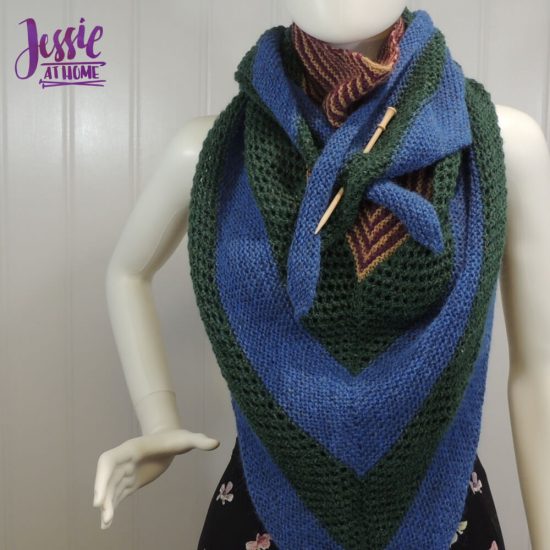 The Woodland Wrap is a basic triangular wrap. There are so many ways to wear these! One super popular way is with the point in the front, but it can still be hard to keep on. Here you can see that I took the ends and wrapped them all the way around, then pinned them. If you are worried about it tightening on your neck then pin all the way through all 3 layers.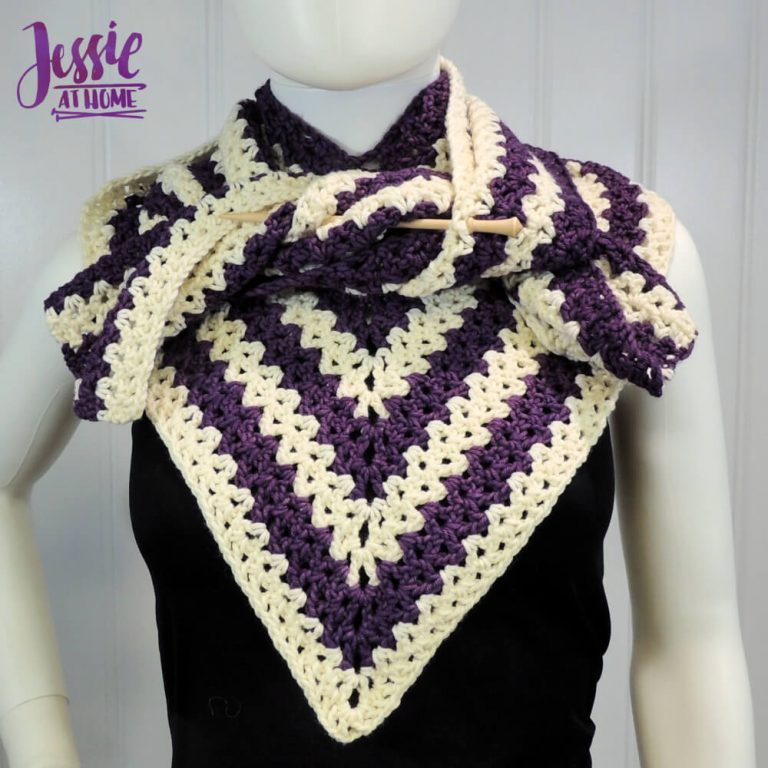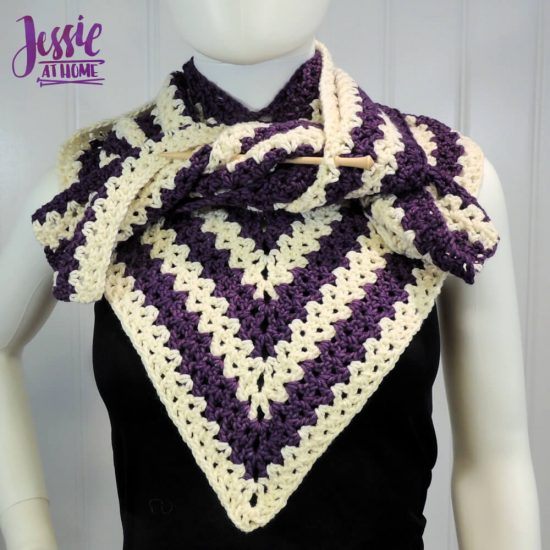 Pointedly is a scarf that comes to a point in the center. Scarves don't usually need pins, but they can add a little style. So just style you scarf in a way that makes you happy, then toss in a shawl pin to hold it in place or add some flair. HERE is a video I've often used for ideas on how to style a scarf.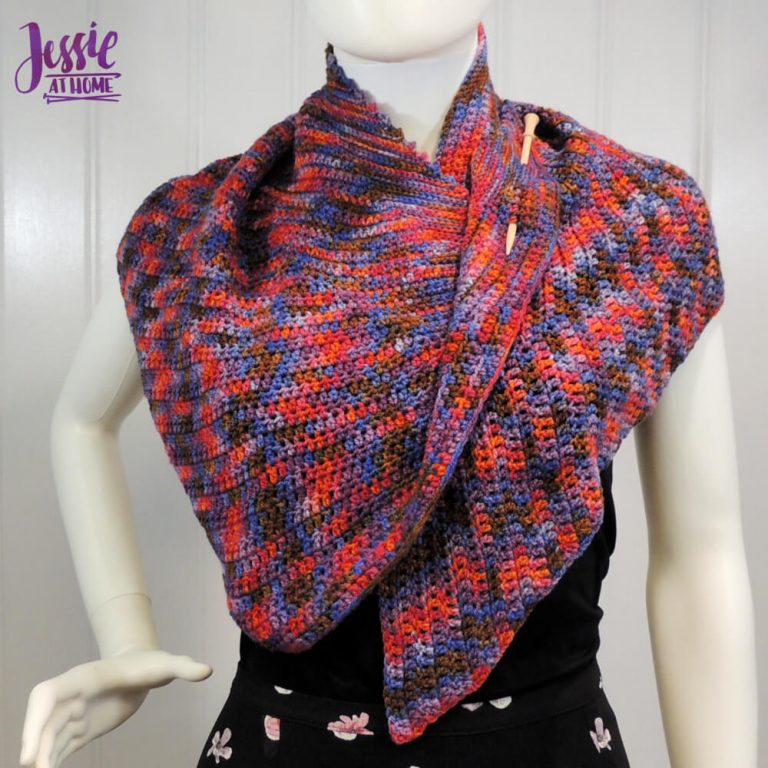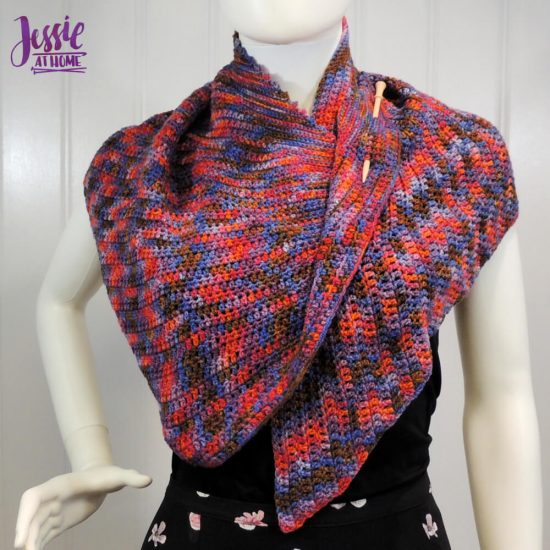 Now: How to pin a shawl that isn't a traditional shape. There has been an uptick in asymmetrical shawls and wraps, such as my Lisa Wrap. Most often I start by holding the tip of the wider end at my shoulder, then wrap the shorter end around in a way that looks good. Sometimes (as in the above picture) I then move the long end on top of the pointy end.
Once your shawl is wrapped, find the best place to hold it in place and give it a stab! 😉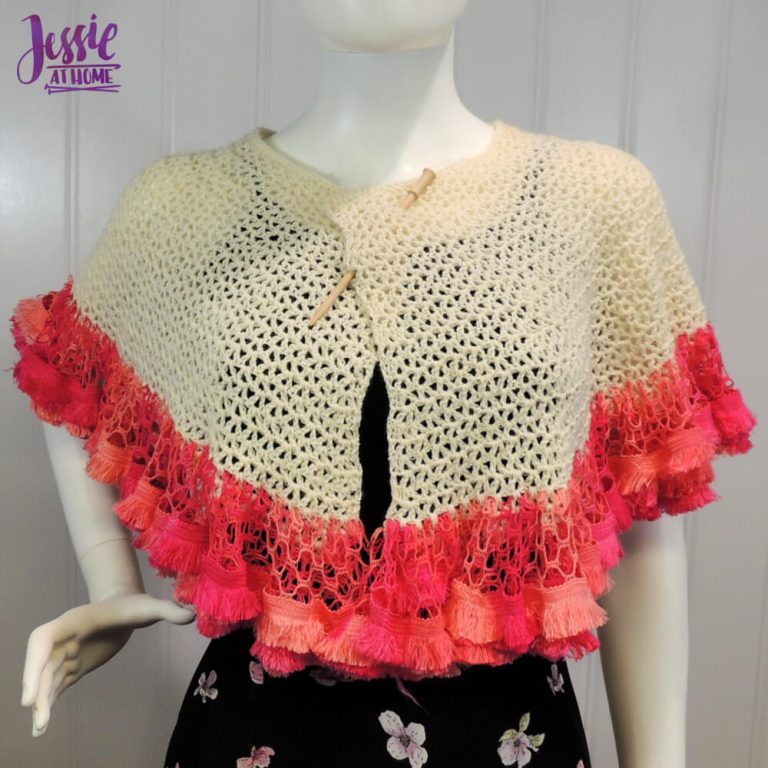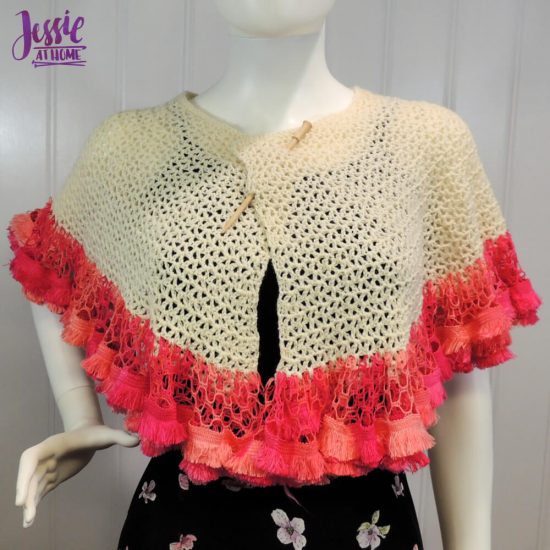 Capes can be a great way to make a statement, and the Winter White Sashay Capelet certainly does that. This cape fits me nicely with just a small overlap. However, my mannequin is a bit more slight then I am so I overlap the cape more.
The benefit of using shawl pin on a cape as opposed to having a set clasp is that it can fit more sizes and you can wear it tighter or looser depending on what looks best with the outfit you are wearing.
I hope I have helped you with how to pin a shawl. I love this stick shawl pin from Brittany as it is not polished so smooth that it wants to work it's way out, but it is smooth enough that it doesn't snag the shawl. It isn't sharp so you won't hurt your shawl at all either.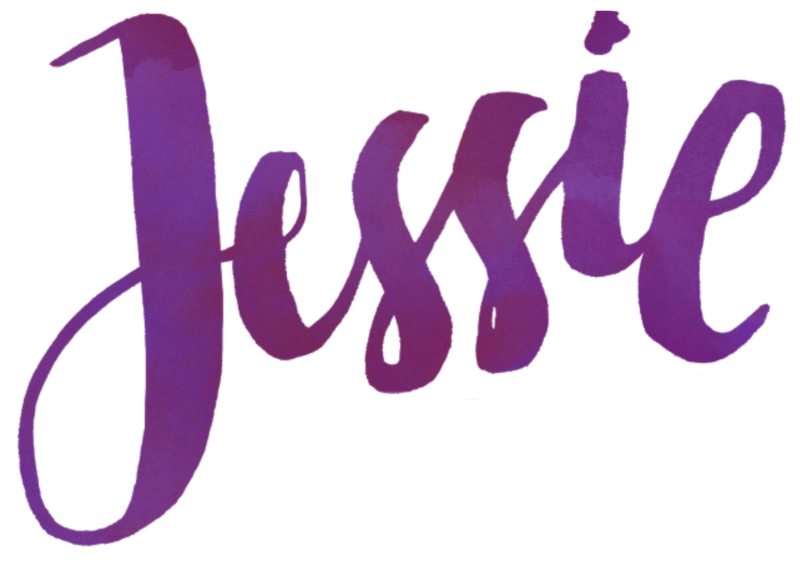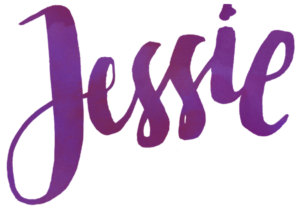 ©Copyright 2019 Jessie Rayot / Jessie At Home. All my videos, patterns, charts, photos and posts are my own work, so you may not copy them in any way. If you want to share this information with someone, then share the link to this post. If you want to share on your own blog / website, then you may use the first photo in this post and link back to this post. You may not give away printed copies of this post. Thank you.
If you liked this post, then take a look at these.