I first discovered Katrinkles and their awesome wooden yarn tools and notions at my LYS, Yarnia. I immediately fell in love. I have an affinity for wood, and Katrinkles uses it to make very useful creations for us yarnie types.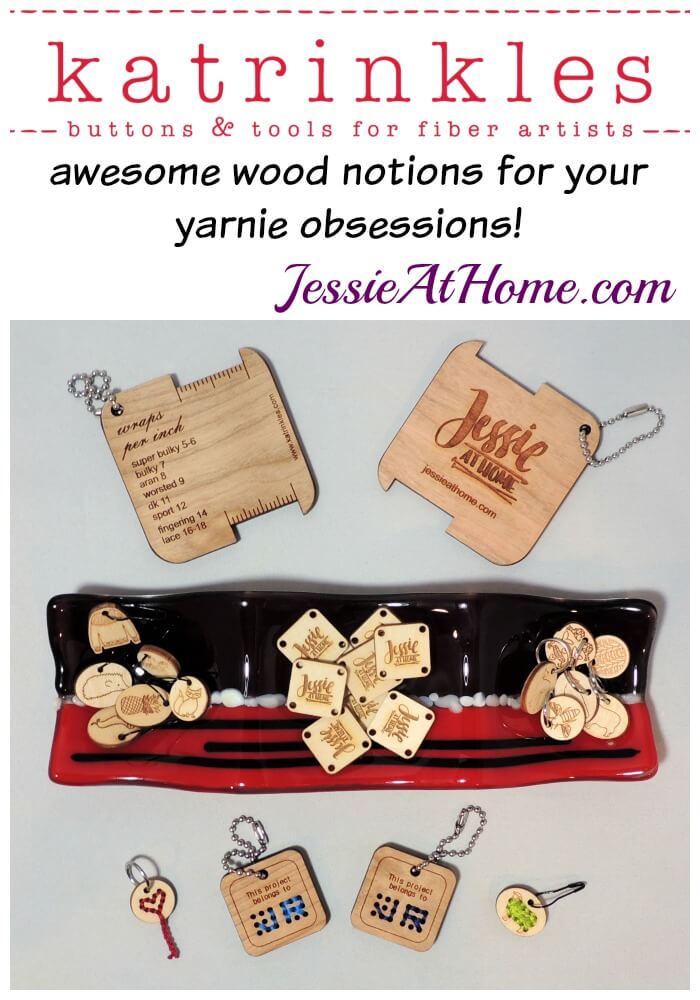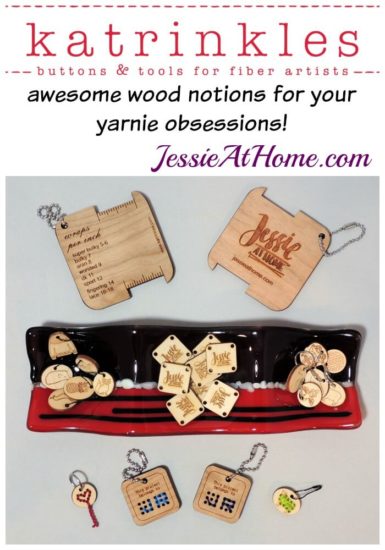 Some of the products reviewed in this post were provided by Katrinkles. All opinions are my own.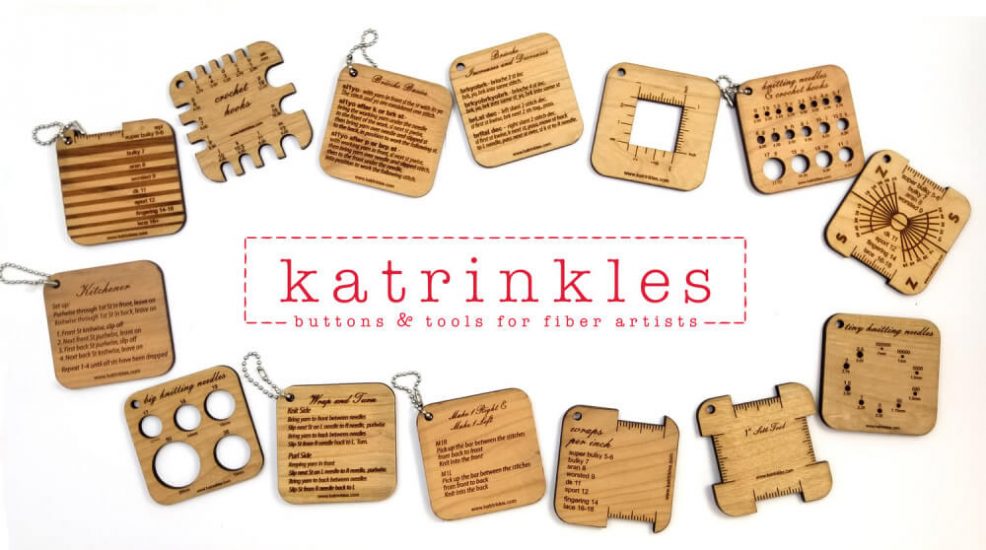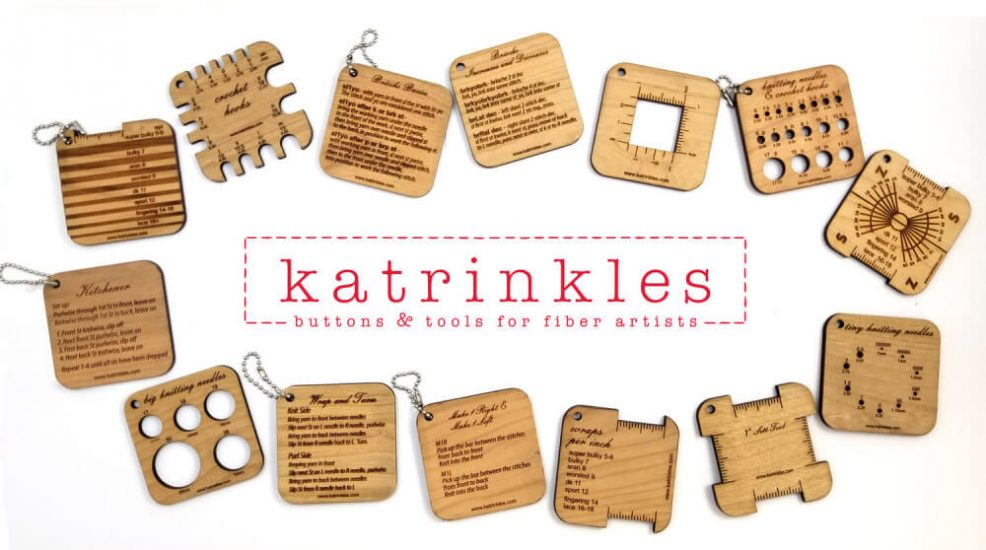 My first introduction to Katrinkles was their mini-tools. These tools can be added to your key chain, hung from your project bag, even worn as jewelry. They can be yarn, hook, or needle gauges, directions for certain stitches or techniques, rulers and more.
The selection of gauges is also wonderful. They have all sorts of adorable critters and yarnie images on them. The gauges make such great gifts. as with all Katrinkles creations, they are sturdy and beautiful.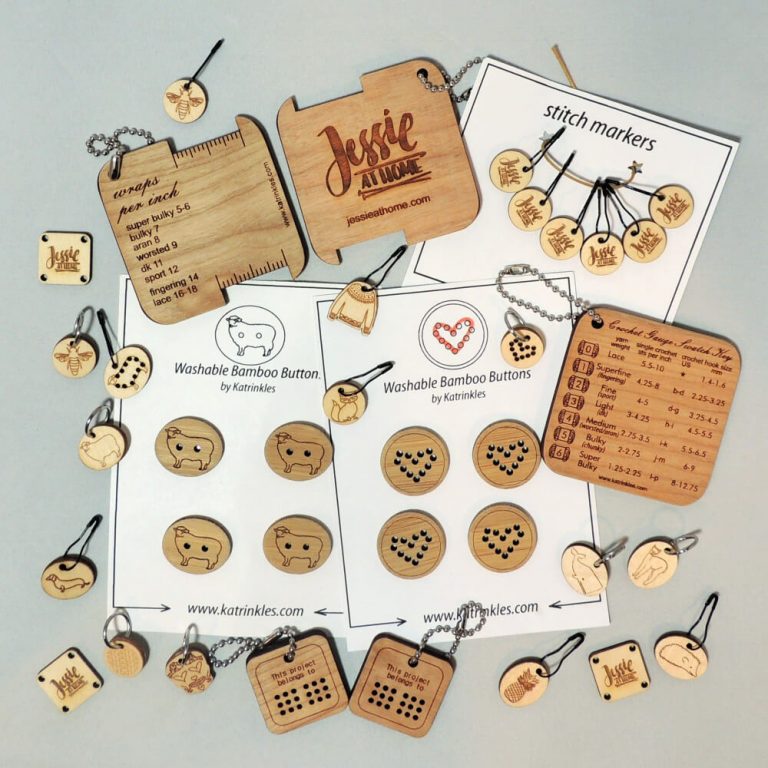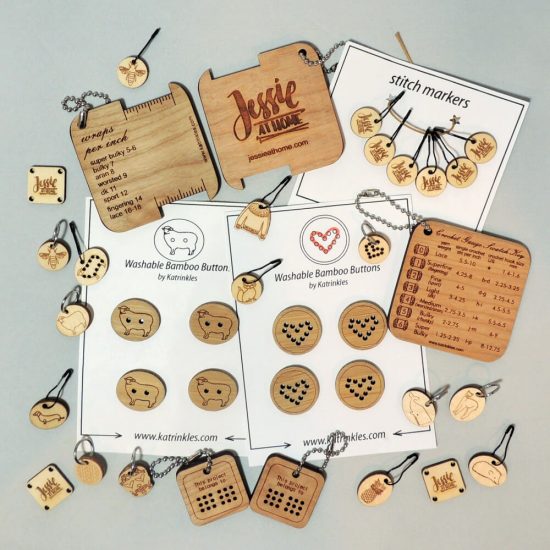 Katrinkles also offers custom items such as buttons and name tags to their retail customers HERE. You can check out your LYS and see if they carry Katrinkles. If not, let them know they should! They can even have the items customized. I was able to order some customized wraps per inch tools to give as gifts and in with some of my giveaways. I also got some customized removable stitch markers and labels.
In addition, Katrinkles sent me a variety of items to show off to you. You can see them all in the image above. There are ring and removable stitch markers with so many adorable images, buttons, and project labels. This is only a small sample of what Katrinkles has to offer.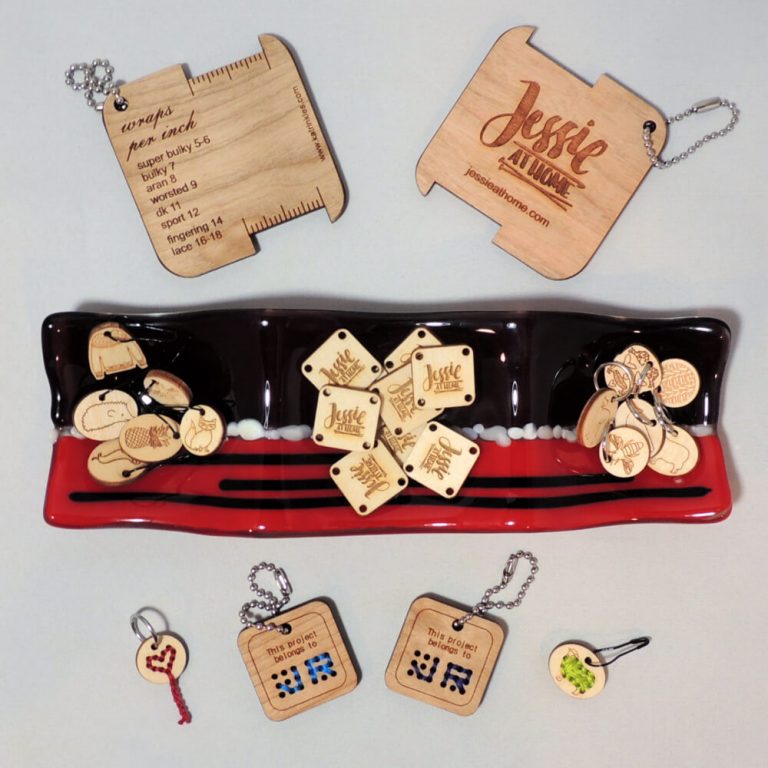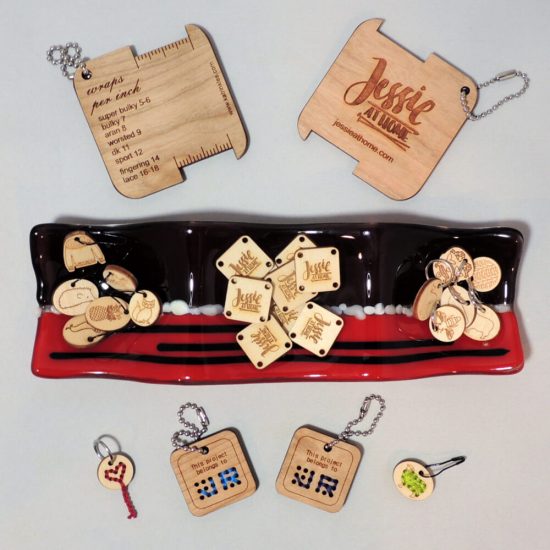 As you can see above, some of the Katrinkles goodies are stitchable. Sometimes this is for identification, such as on the project label (see, I stitched my initials in them!), and sometimes it's for decoration such as on the two stitch markers. I had fun making them each uniquely mine!
Everything Katrinkles offers is made right here in the USA in Providence, RI by their team…I love that! I have to say, they are also super nice, professional, and so easy to work with. Really, encourage your LYS to carry their products. The Etsy link below is an affiliate link, but I get no money if your LYS starts carrying Katrinkles or if you order straight from their site. I'm encouraging you to do so because I love their products and support them as a great small business and great people.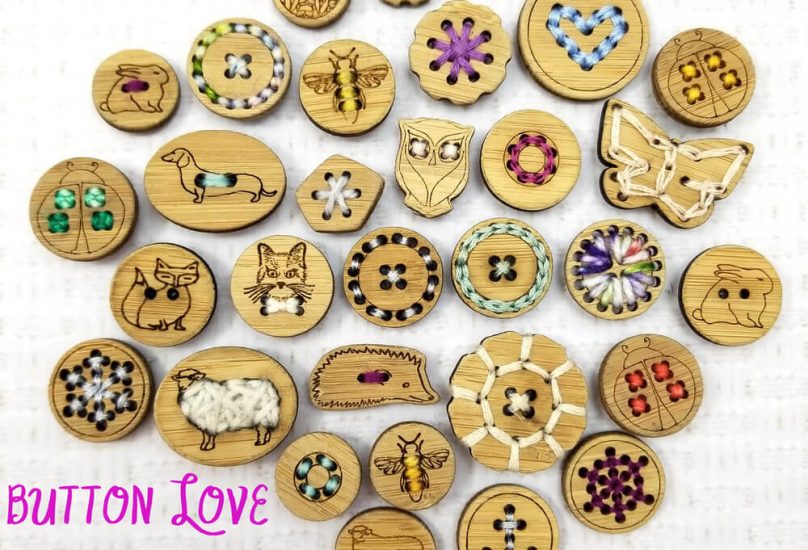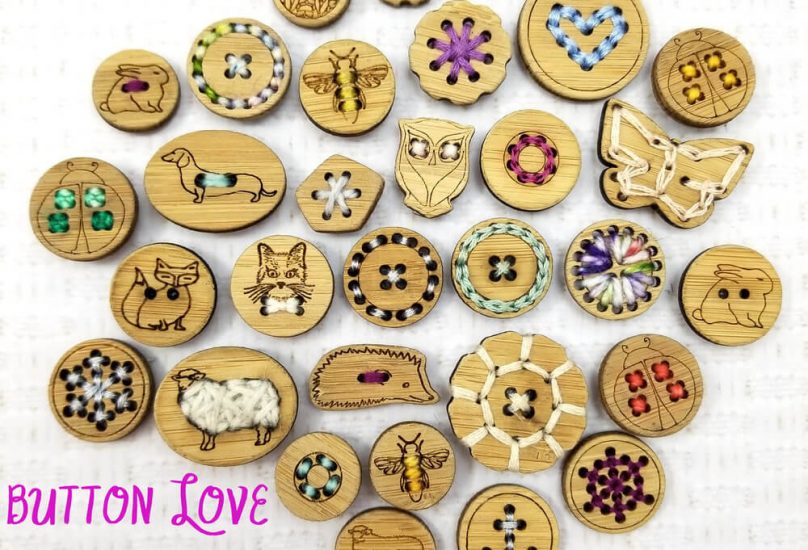 Here are some helpful links for Katrinkles. Enjoy, and don't forget to share the awesomeness!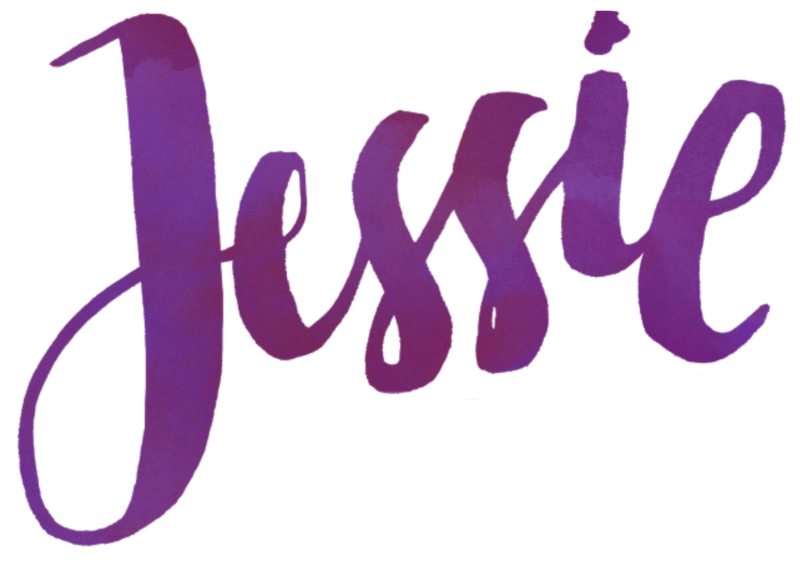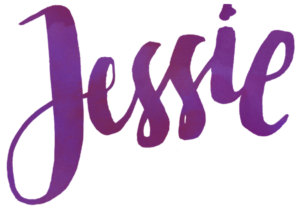 ©Copyright 2019 Jessie Rayot / Jessie At Home All my videos, patterns, charts, photos and posts are my own work. Do not copy them in any way. If you want to share this information with someone, share the link to this post. If you want to share on your own blog / website, then you may use the first photo in this post and link back to this post. You may not give away printed copies of this post. Thank you.
If you liked this post, try one of these.