Well, we just finished spring break for the girls' followed by spring break for Doug. Lots of fun was had and awesome memories were made. There was cleaning, too. Lots of cleaning. And some work. But the fun and memories were the best!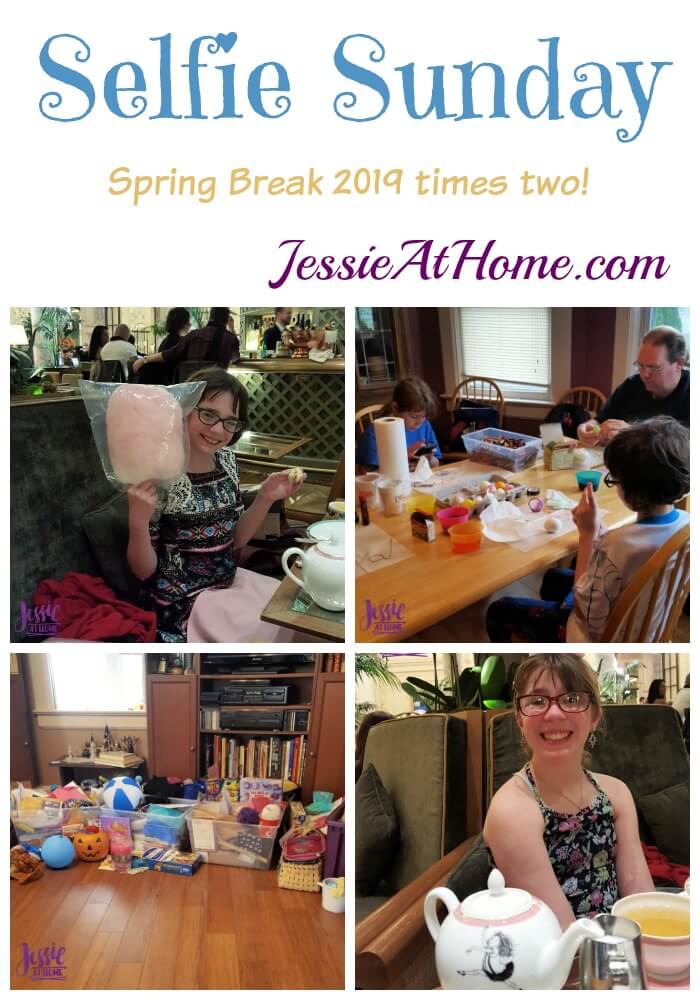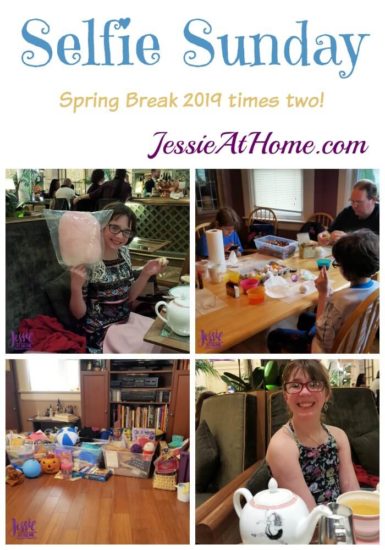 For the first half of the girls' spring break, we played some games and made some crafts. The best day by far, though, was Wednesday. It started when I came downstairs to find Vada at the stove making us all breakfast. She made us Japanese omelets.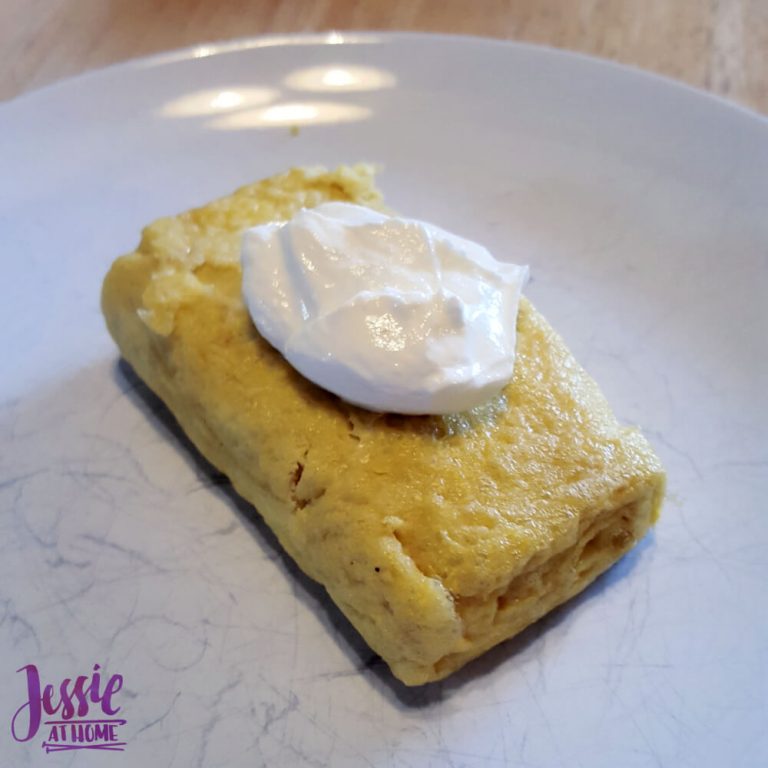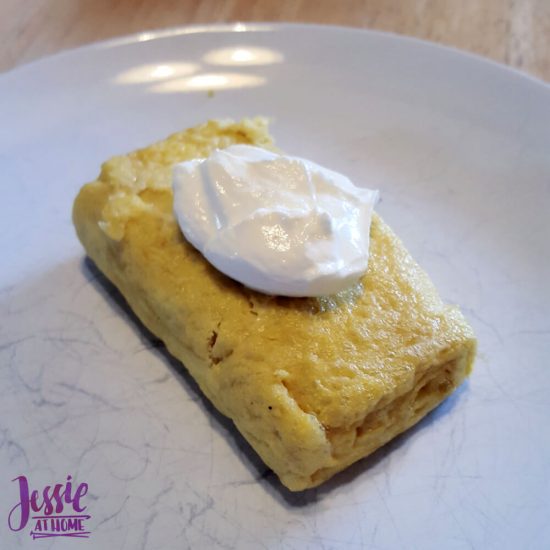 My mother-in-law came over at noon as I was taking her and the girls' into Manhattan for a special day. We took the bus into Port Authority and walked the 1.4 miles to our destination. It was a nice walk.
This was the first time Vada and Kyla had walked through NYC. I thought Times Square was a good place to start. They really liked it. My favorite observation was from Kyla: "It's really big and neat, but some parts smell really bad." Yep kid, that's a pretty accurate description.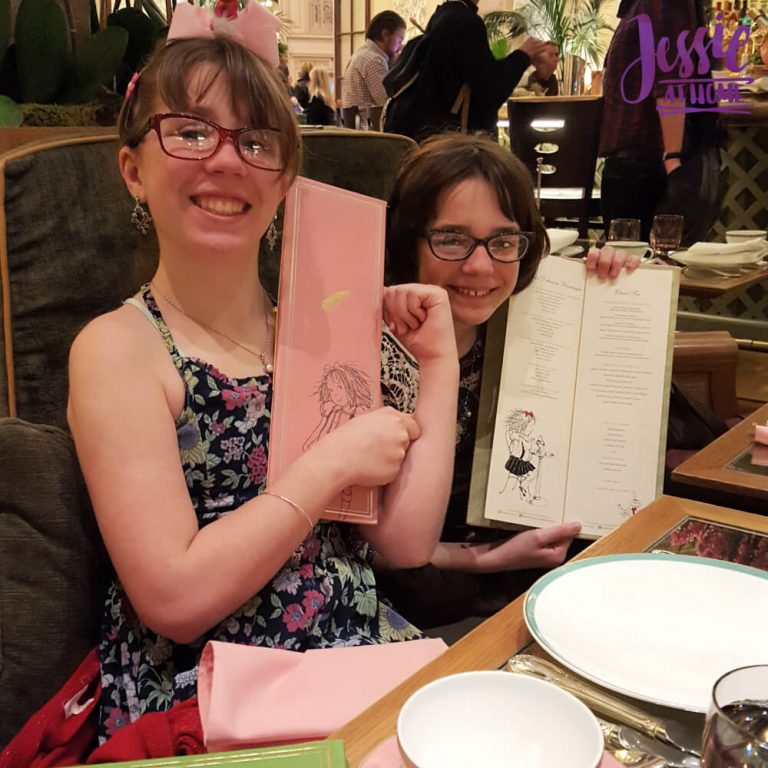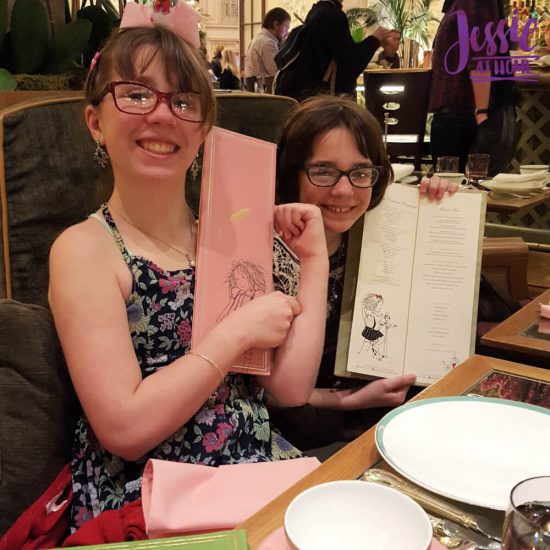 We got to The Plaza Hotel just in time for our 2:30 reservations. The hostess was super nice and found us a table with a cushy little couch for the girls. Our server, Fariz, showed up quite quickly.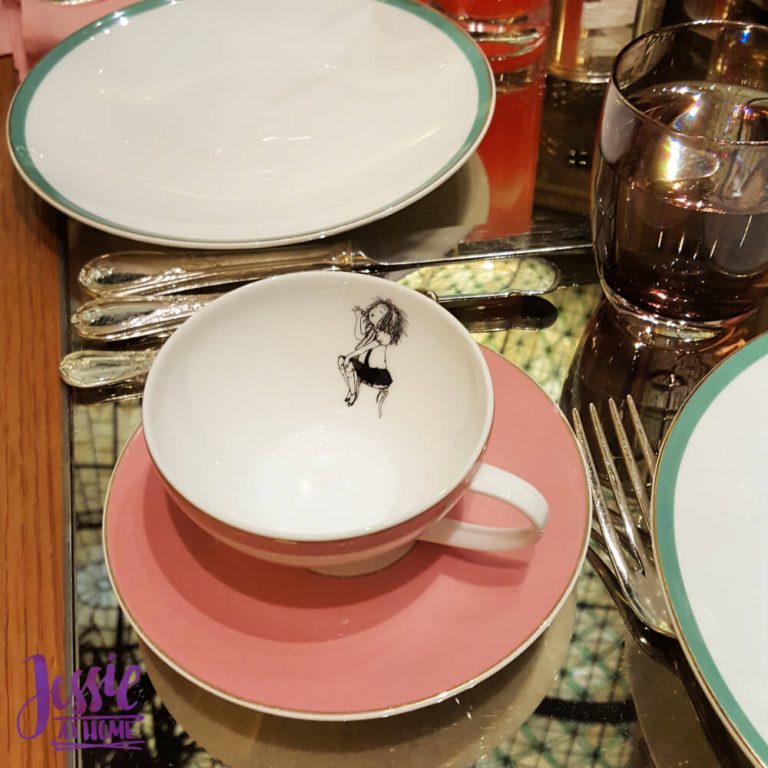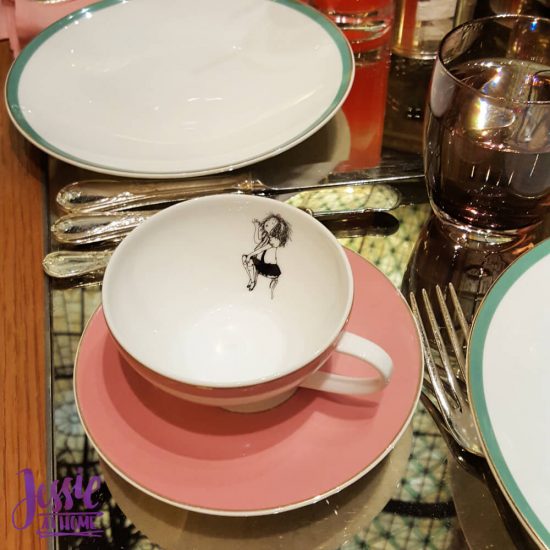 Fariz quickly changed out Kyla and Vada's white napkins and green trimmed tea cups and saucers for pink Eloise versions. He also brought them some pink lemonade that was unbelievably good! Clearly he already knew we were there for the afternoon tea.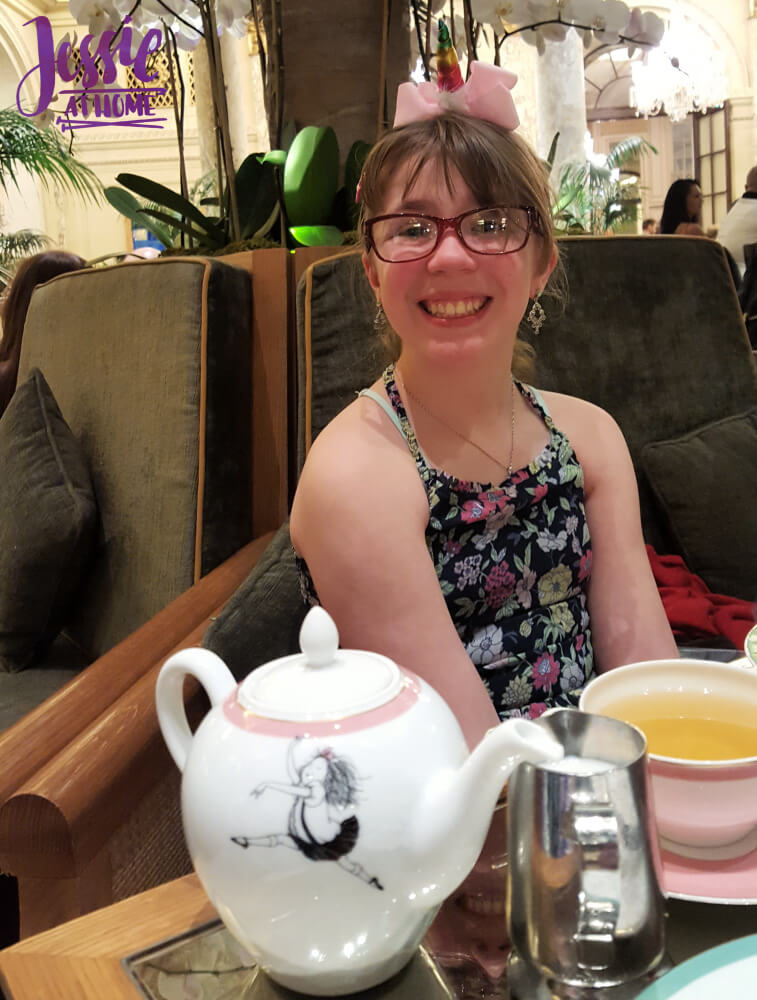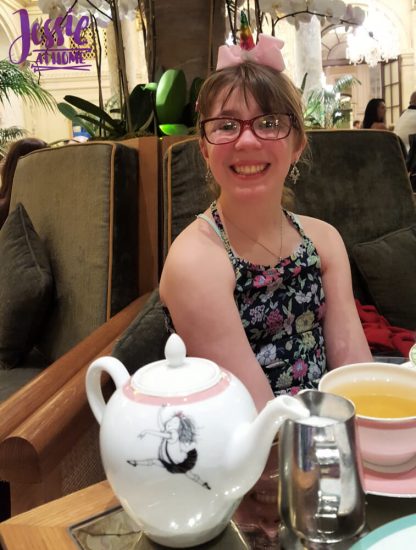 All the staff, especially Fariz, made sure the girls felt super special. You always hope when a place has something geared towards kids, such as the Eloise Tea, they will treat the kids well, but that's not always the case. Here the girls were treated like royalty. It was awesome!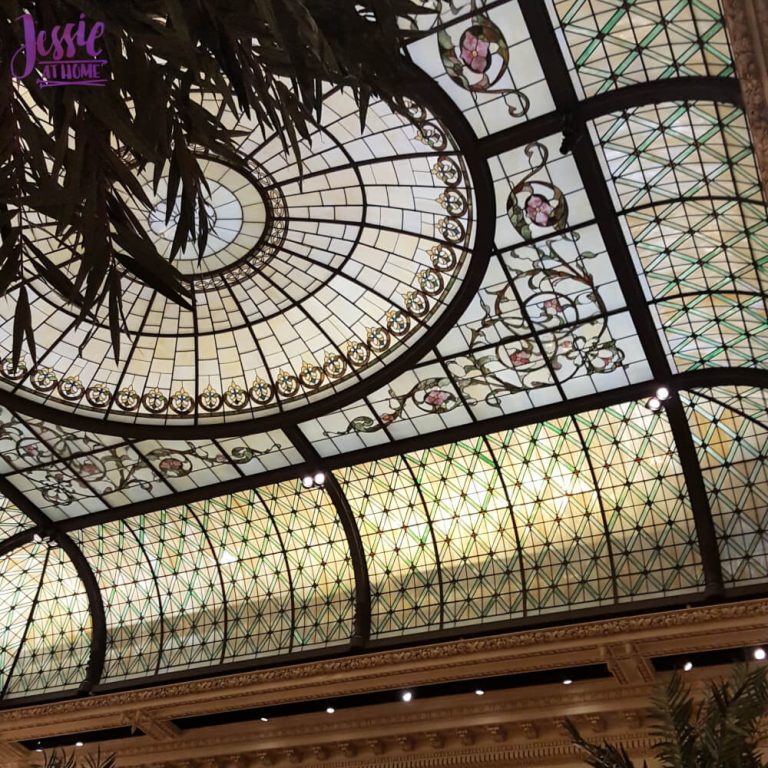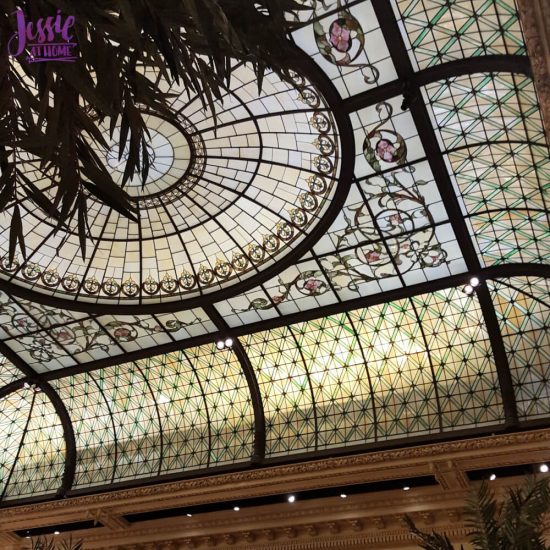 We ordered our afternoon tea. The girls ordered the Eloise Tea that's for 12 and under with a fruity tea for Kyla and a cocoa and vanilla tea for Vada. Marg (my MIL) and I both ordered the New Yorker Tea with a vanilla and almond tea.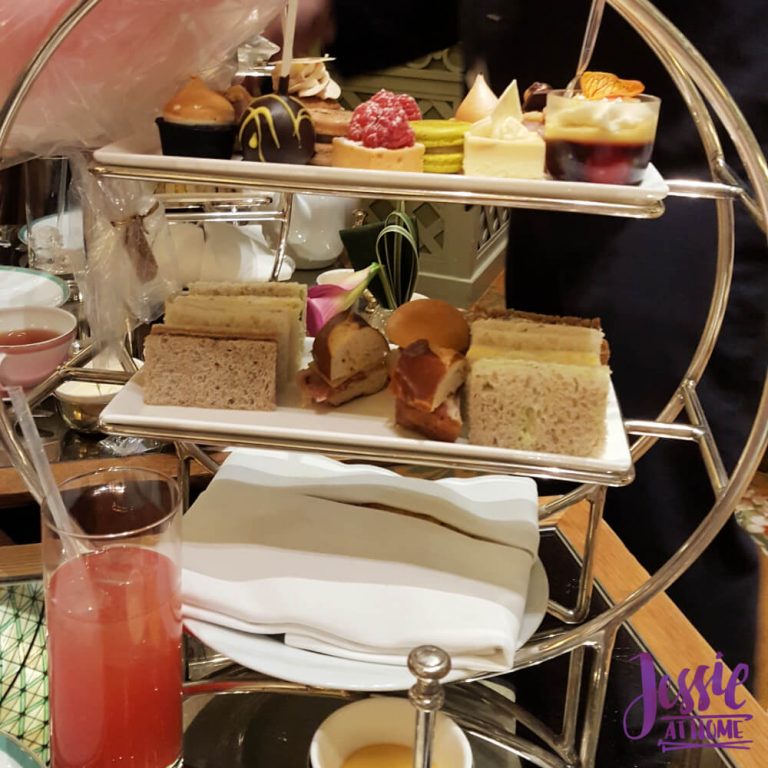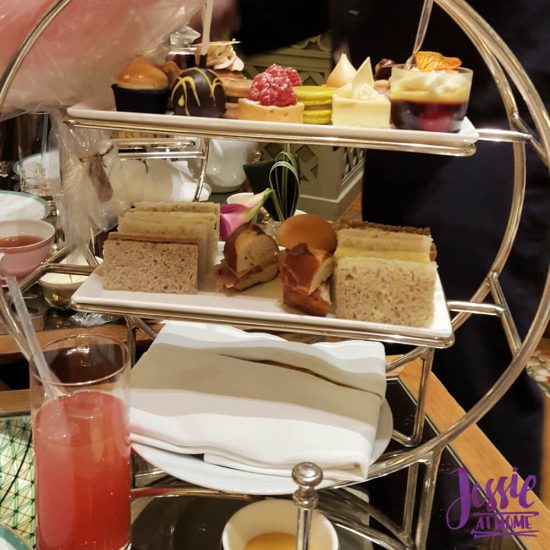 The food that came with the tea was served in this fun round contraption. The left half was the food for the Eloise Tea, and the right half was the New Yorker. Some items were the same, but some of the more "adult pallet" items were switched for more "kid pallet" items in the Eloise Tea. There are fabulous scones in that napkin on the bottom and some lemon curd, berry preserves, and English Devonshire Creme to enjoy with them.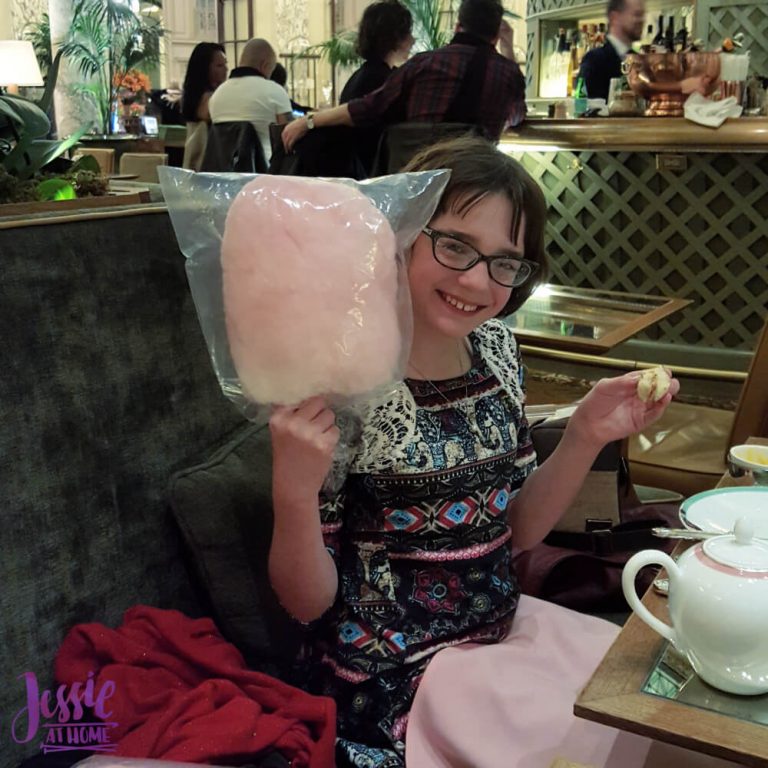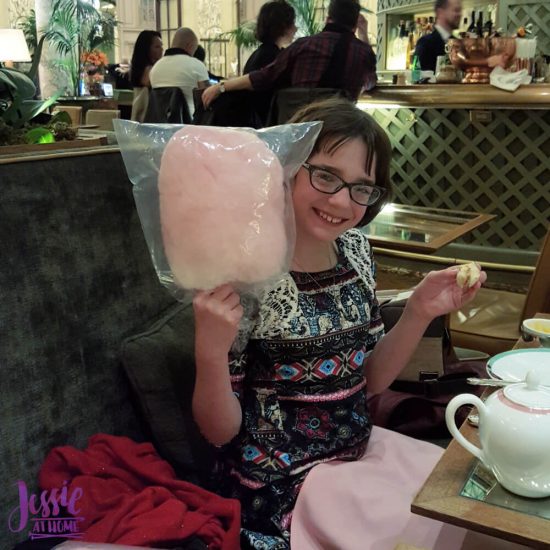 Here Vada shows off her cotton candy that is as big as her head! All the food was so good. We are going to try to recreate some of them at home at some point. But there is no recreating the entire experience without being there!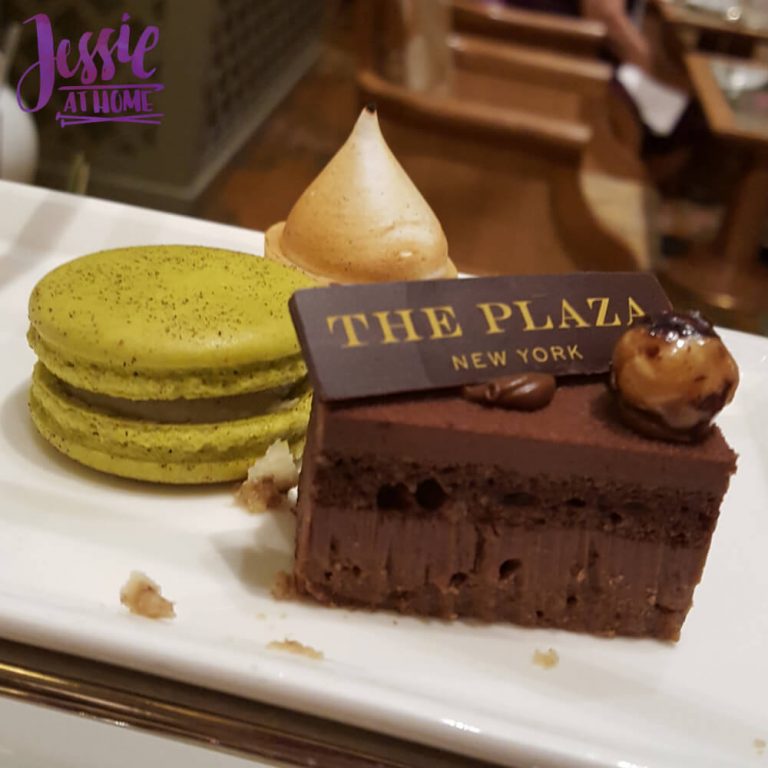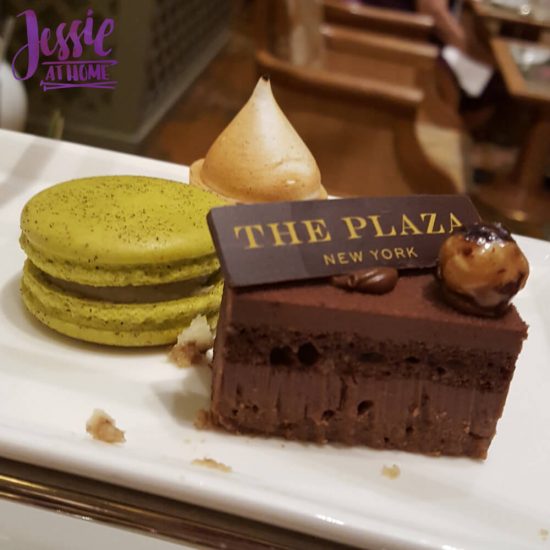 At some point I noticed that if I turned around my little piece of the most decadent and delicious chocolate cake I have ever eaten, the chocolate piece on top was a little name piece. I couldn't miss that photo op!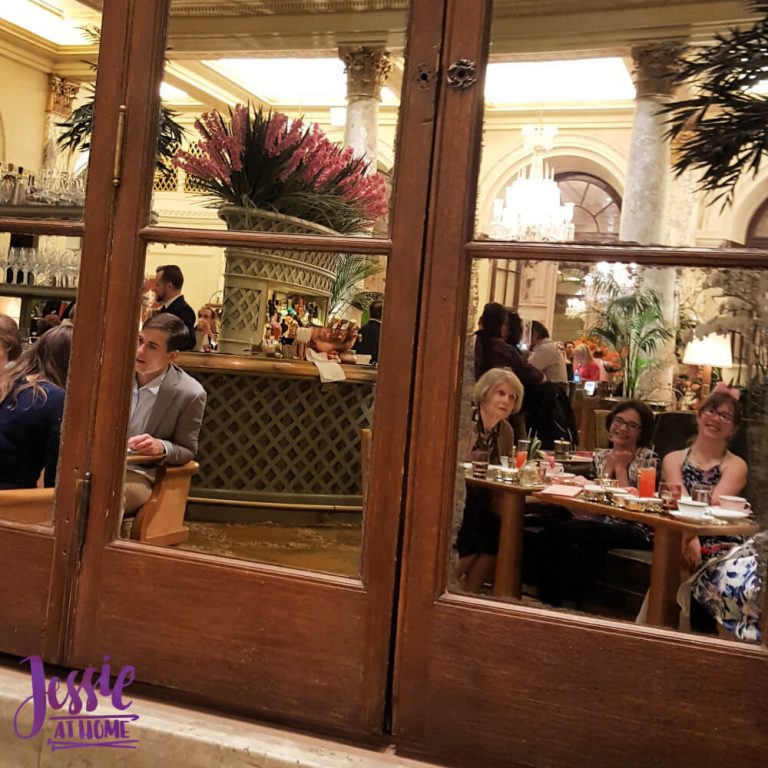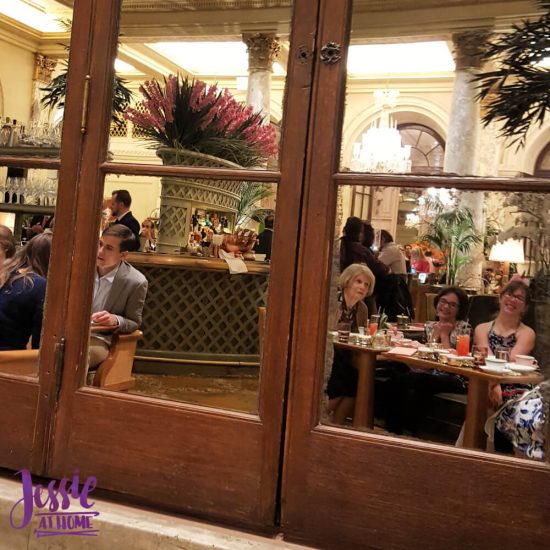 The Plaza recommends you give yourself 2 hours for the afternoon tea. While we didn't take quite that long, I loved knowing we were not going to feel rushed. It is most definitely one of the most (if not the most) expensive afternoon teas in NYC, and I wanted us to be able to enjoy it and have a nice afternoon. I'm happy to report that is exactly what we did.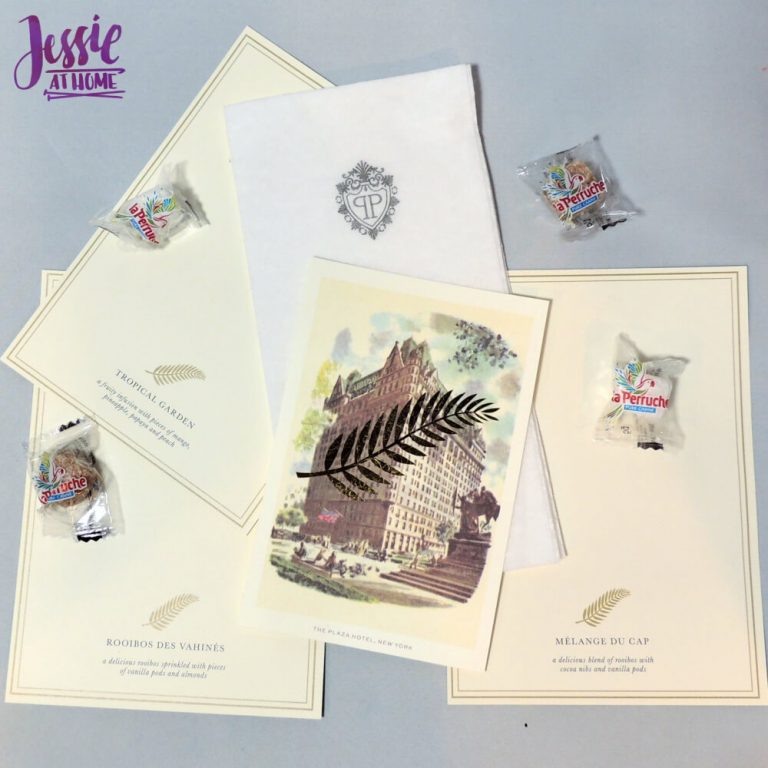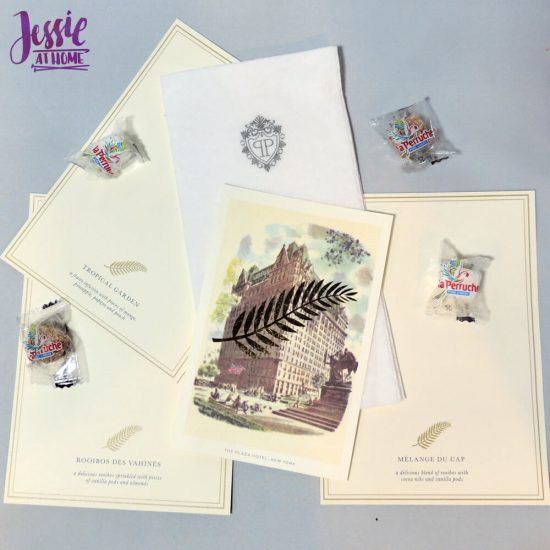 I know this is not something in everyone's budget. However, if you can find a way to go to the Plaza for afternoon tea – especially the Eloise Tea if you have kids 12 or under – I say it's worth it at least once. It was a big splurge for us, and I'm glad we did it.
Don't get me wrong, we LOVE our afternoon teas that we have at home with our mish-mosh of tea sets from garage sales and homemade tea sandwiches and goodies. They are so fun and such great bonding time. Plus, they are something we can always afford. The Afternoon Tea at The Plaza is a totally different animal, and so fun.
I am so thankful that we were able to do this. It made me so happy to give something wonderful back to my MIL who has done so much for us, and this was just such an amazing and fun experience for the girls. After all, what's the point of working hard if you can't occasionally do something unforgettable?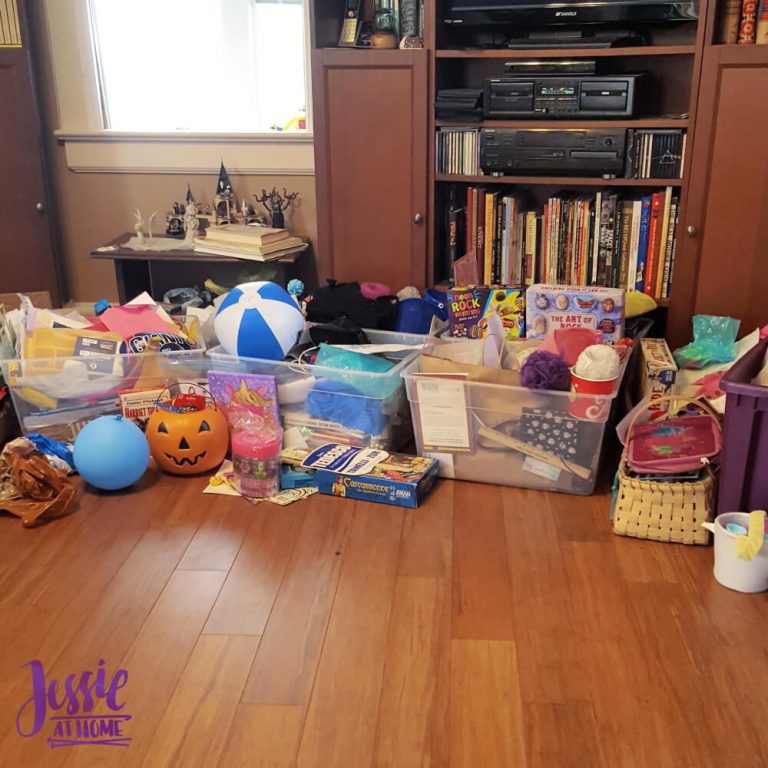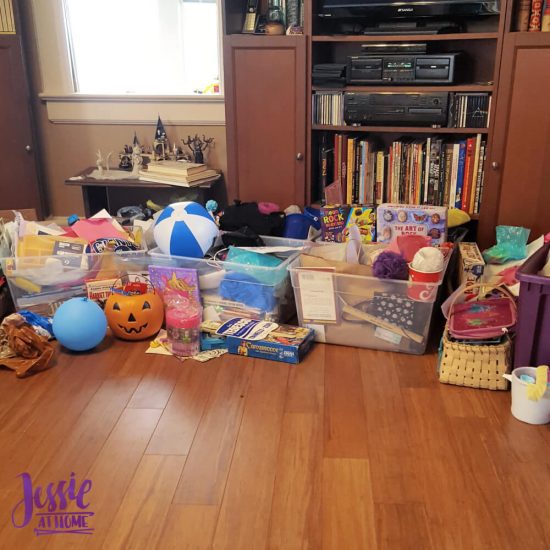 Now, it's not always Tea Time and Princesses here. Sometimes we make the twins clean the playroom. This is everything we removed from the playroom and made them sort. Most of it went into either the giveaway or trash/recycle piles. Some of it went back into the playroom, but in an organized fashion.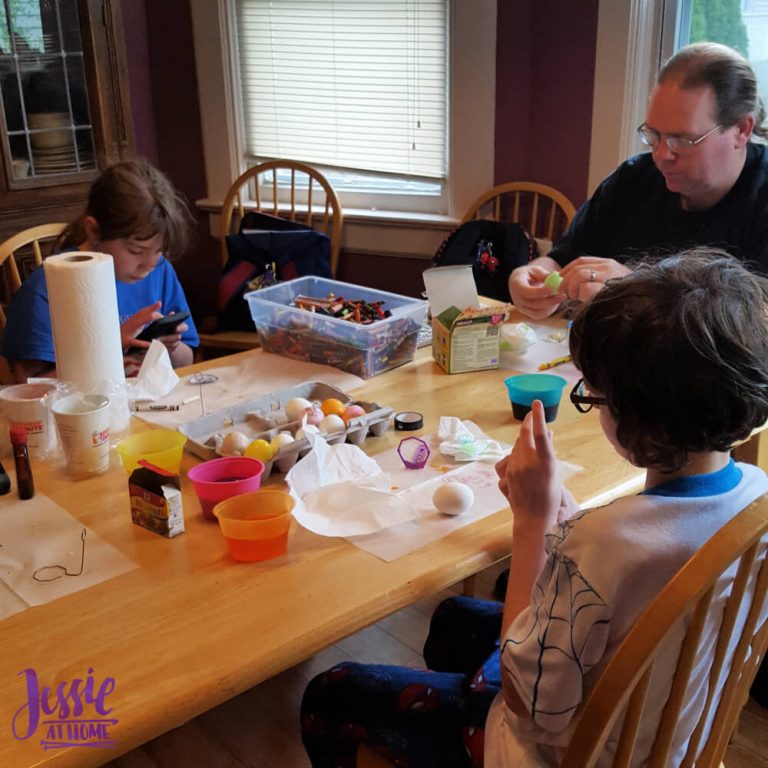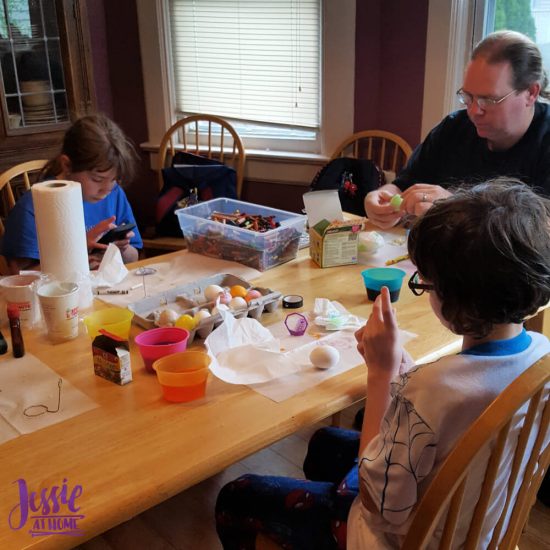 Doug and the girls were all on break from Friday through Monday. On Saturday we all decorated eggs. Doug usually gets some egg decorating kits right after Easter on clearance for the next year. Last year he found a Star Wars kit.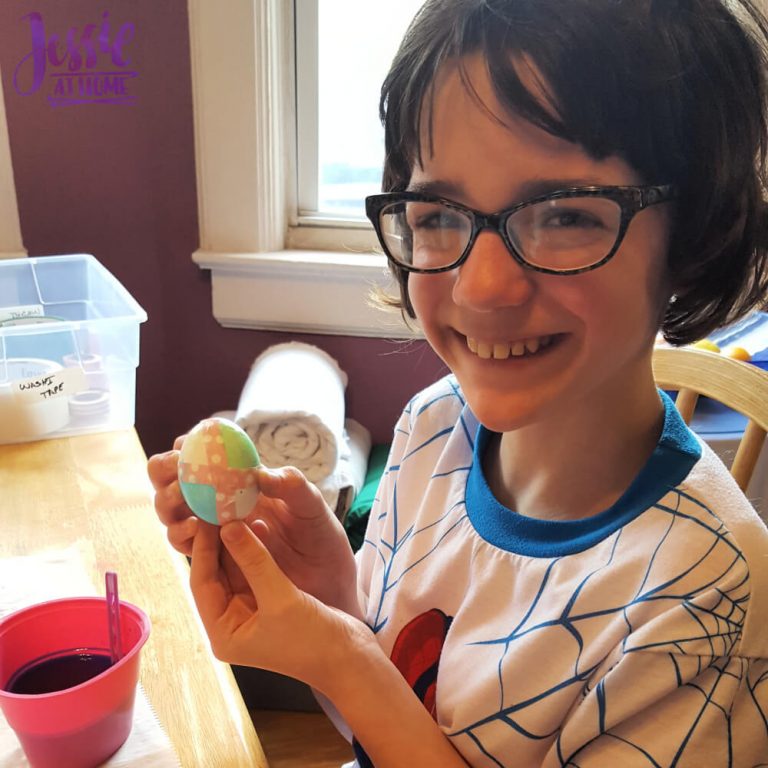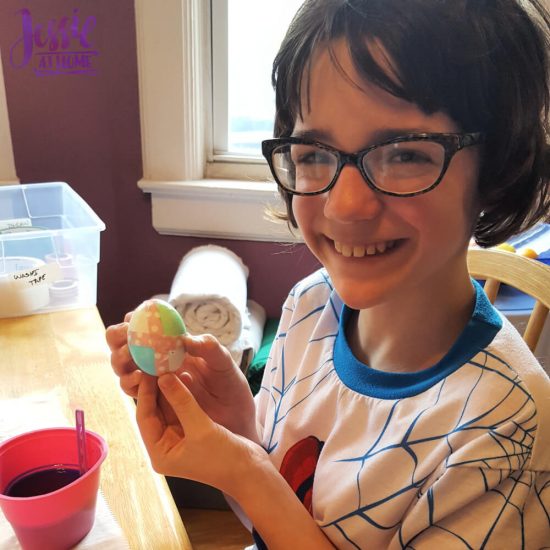 I pulled out some washi tape in various thicknesses to mask eggs when coloring them. It worked really well. I also looked up the rice technique for coloring eggs and we did a bit of that as well. I think it looked really cool if you colored them first, then did the rice coloring.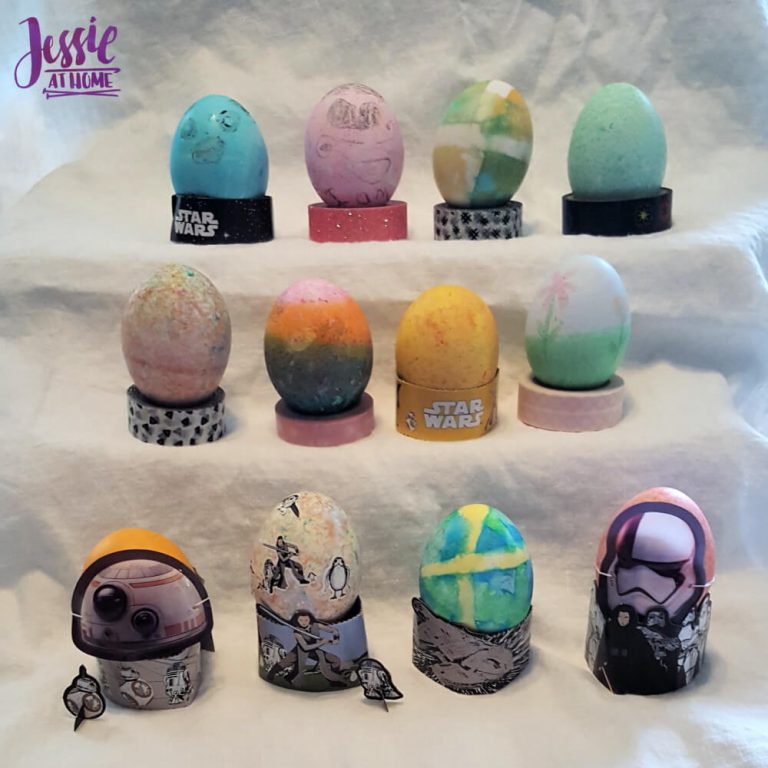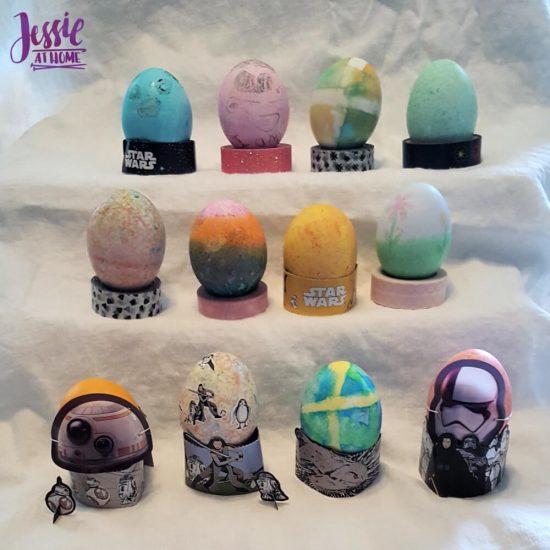 Here are all our eggs. We had so much fun!
The next week Doug was home. Doug had a lot of home repairs and various projects he planned for his break, so he did all that. We did find time to go out to lunch and spend some time together one day. We also took the kiddos out of school a little early on Friday and saw Avengers End Game (you have to have priorities!)
Yesterday we went to an MSR Medieval event. I ran a super fun kids craft that I will share with you on Tuesday. Our friends Donna and Vera who live in Maryland came to the event and crashed with us last night. This morning Vada made us all Japanese omelets. She really likes making those things, and I like eating them! We all hung out and chatted through the morning, then we went out to lunch, and they were on their way. It was a great way to wind up our vacations.
Tomorrow everyone is back to school and work. Life carries on as normal. I sure hope you all are enjoying your spring as much as we are here At Home.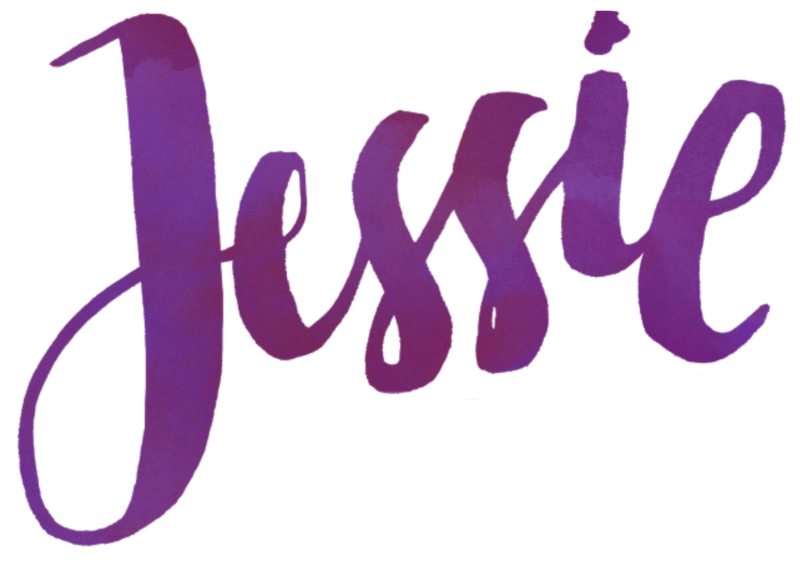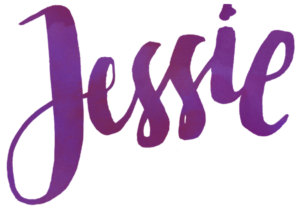 ©Copyright 2019 Jessie Rayot / Jessie At Home All my videos, patterns, charts, photos and posts are my own work. Do not copy them in any way. If you want to share this information with someone, share the link to this post. If you want to share on your own blog / website, then you may use the first photo in this post and link back to this post. You may not give away printed copies of this post. Thank you.
If you liked this post, try one of these.