Lorraine came about as the solution to a conundrum. The littles and I wanted to give their awesome principal a Christmas gift. I remembered her helping students out of cars at the drop off door in the snow…with no hat or head/ear covering of any sort. I don't know if she just forgot, or if she didn't want to mess up her hair. So I came up with Lorraine – a quick ear warmer pattern that buttons in the back. Lorraine is a great way to keep ears warm, without a lot of damage to styled hair!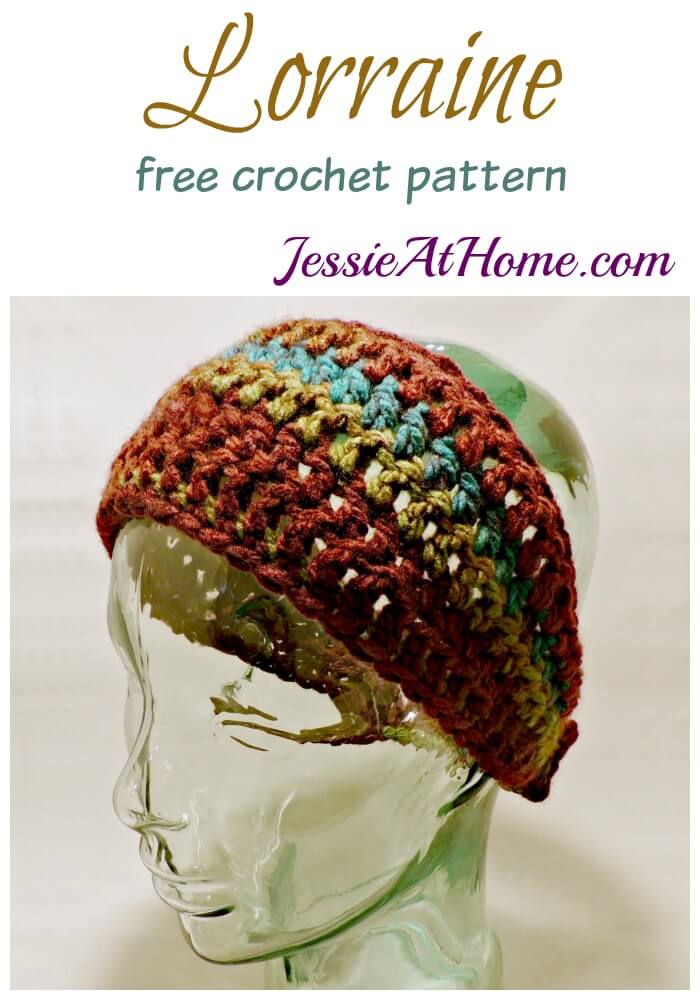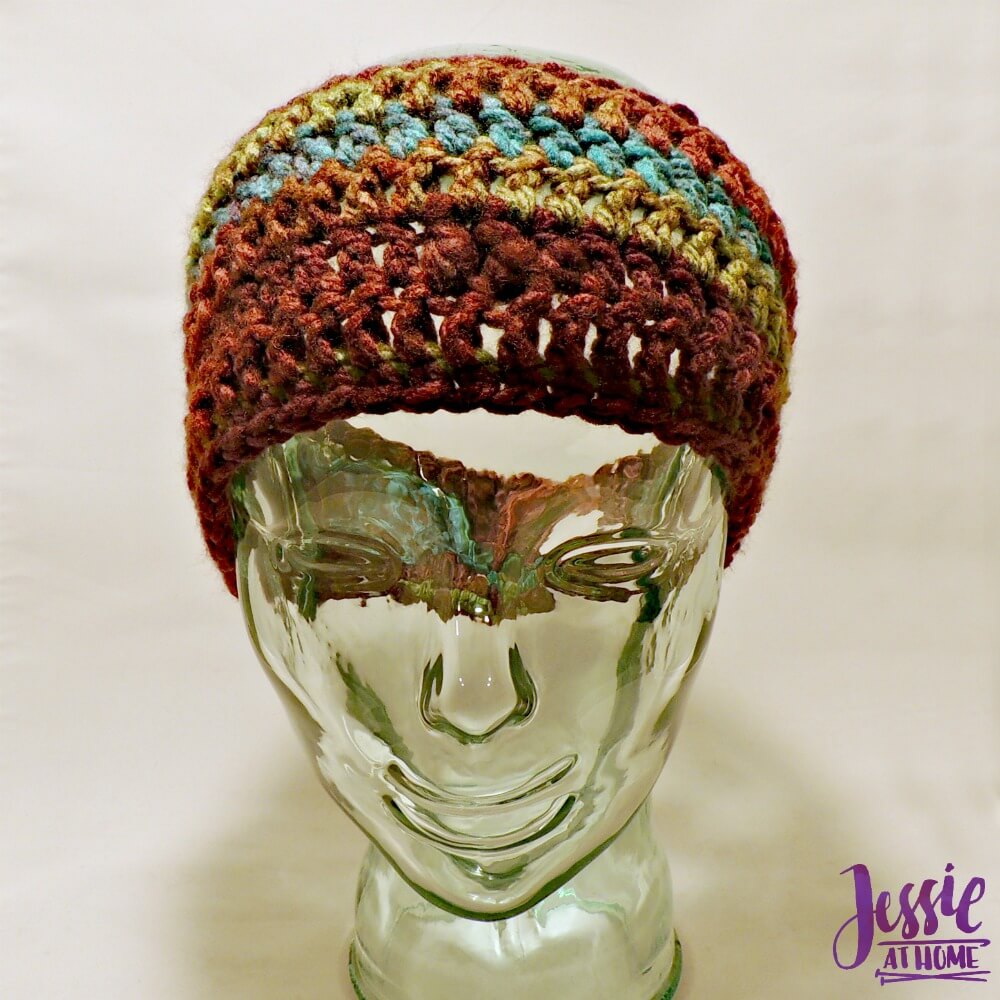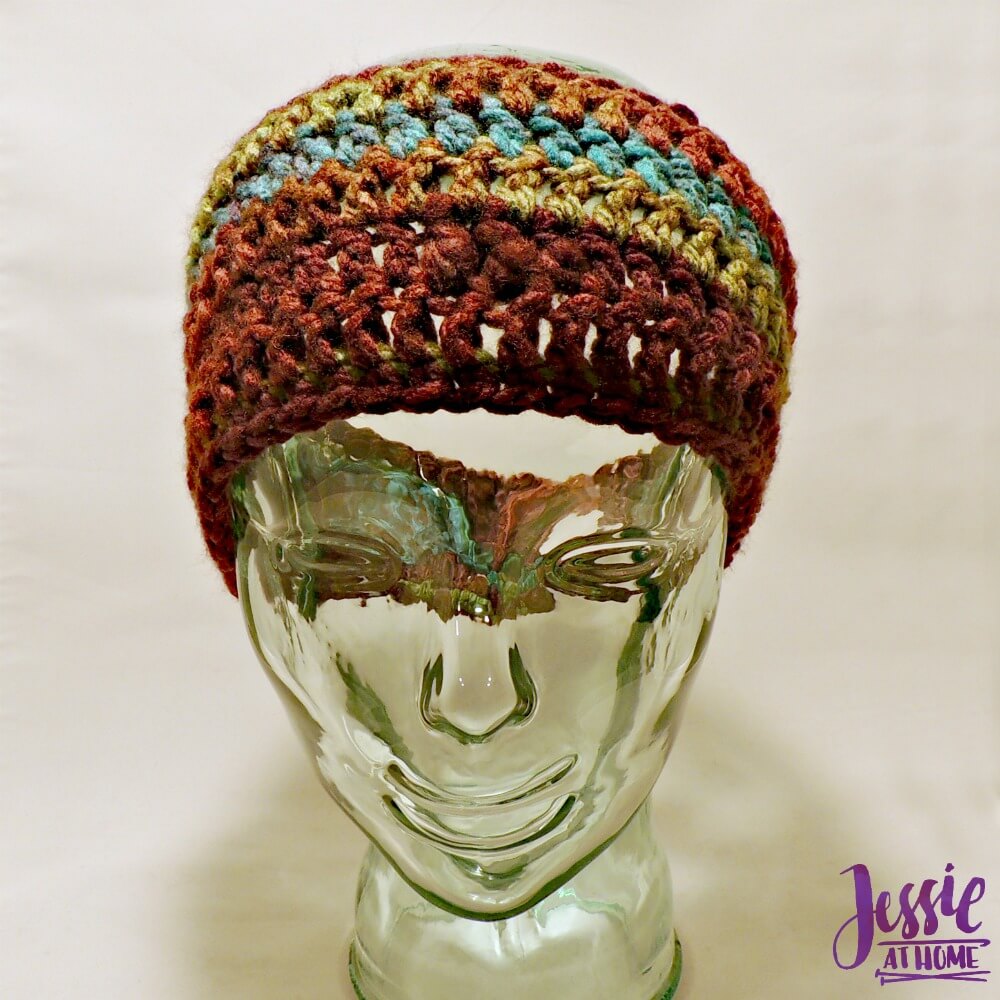 Yarn: Size 5, Bulky weight, Loops & Threads Charisma used in sample
about 46yds used
Size: one size fits most adult woman and is adjustable by buttons, however, instructions are included on how to alter for sizing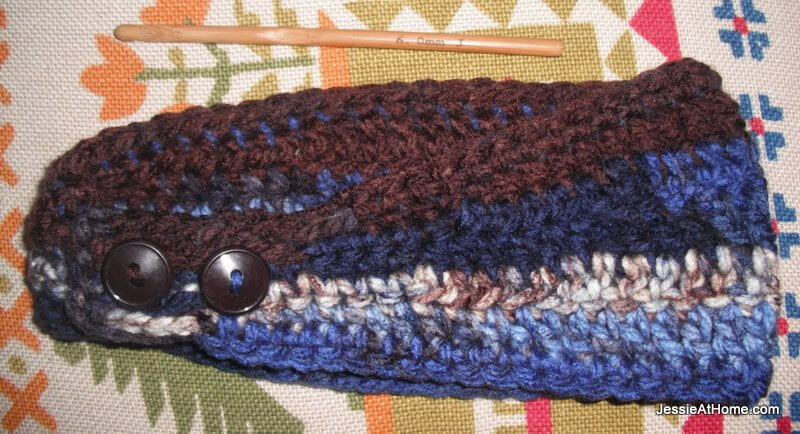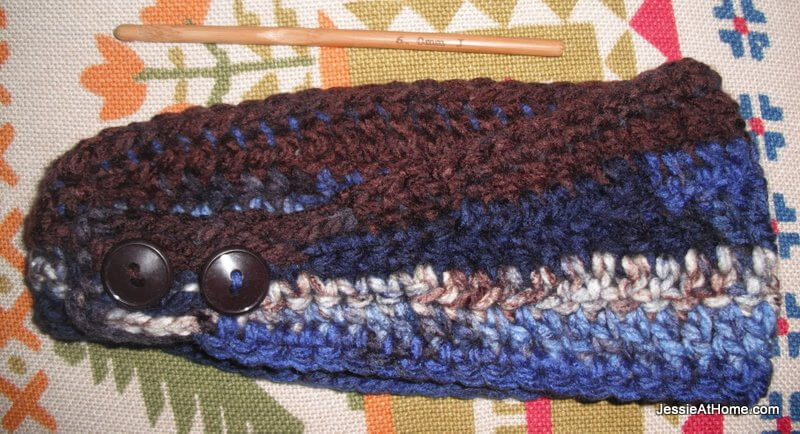 Hook: size J, 6.0mm
Gauge: 10 dc by 6 rows in a 4″ square
Stitches and abbreviations used
sl st ~ slip stitch
ch ~ chain
sc ~ single crochet
hdc ~ half double crochet
dc ~ double crochet
st(s) ~ stitches
Size alterations: To make warmers longer, start with more chains (2.5 per inch) and increase the number of dc in each row by the same amount. To make it shorter, decrease the chains and dc. To make the ear warmers wider, add more rows, to make it thinner, leave off row 5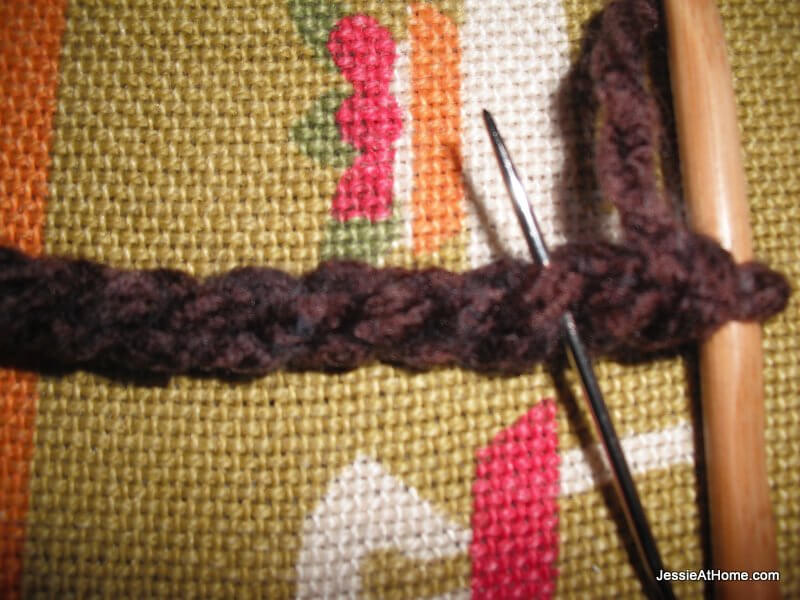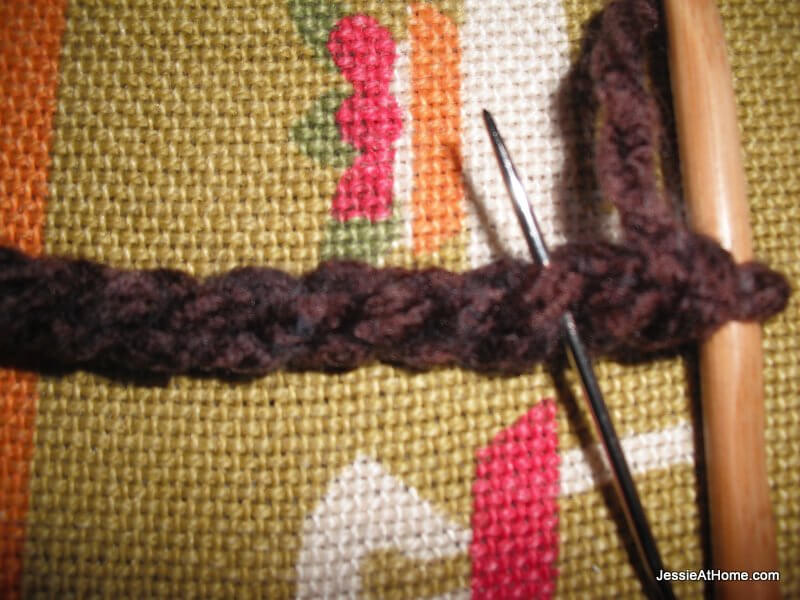 Row 1: Ch 61, working in the bottom loops of the chain sts (see photo), start with the second ch from hook and work row as follows: sl st 10, sc 5, hdc 5, dc 20, hdc 5, sc 5, sl st 10.


Row 2: Ch1, turn, sl st 9, sc 5, hdc 5, dc 22, hdc 5, sc 5, sl st 9.


Row 3: Ch1, turn, sl st 1, ch 2, skip 2 sts, sl st 2, ch 2, skip 2 sts, sl st 1, sc 5, hdc 5, dc 24, hdc 5, sc 5, sl st 8.


Row 4: Ch 1, turn, sl st 7, sc 5, hdc 5, dc 26, hdc 5, sc 5, sl st 7.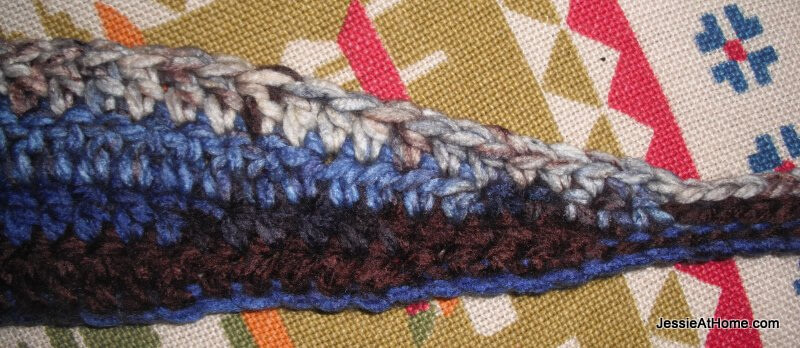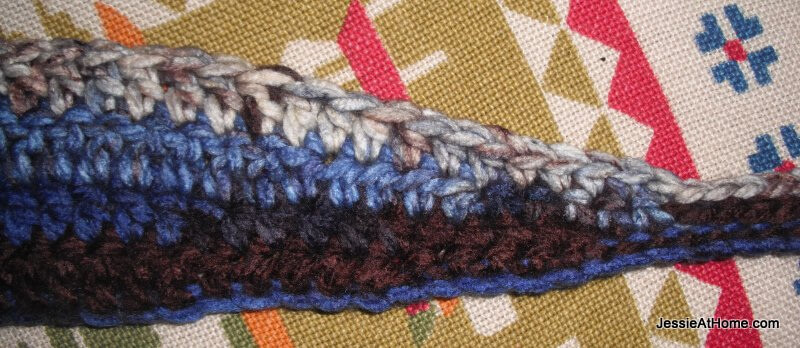 Row 5: Ch 1, turn, sl st 6, sc 5, hdc 5, dc 28, hdc 5, sc 5, sl st 6.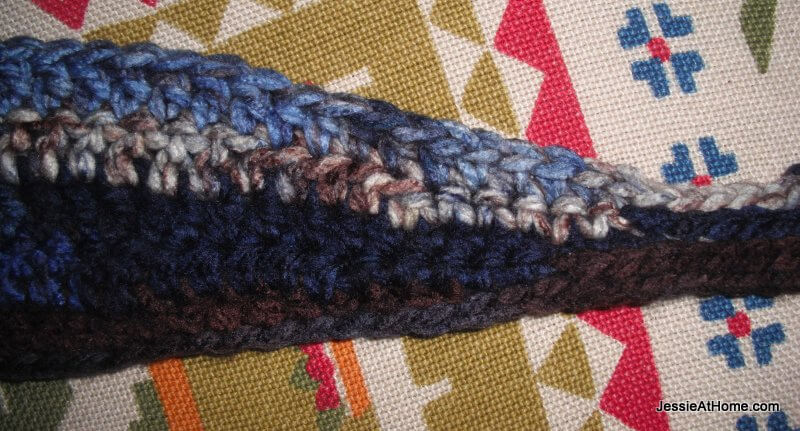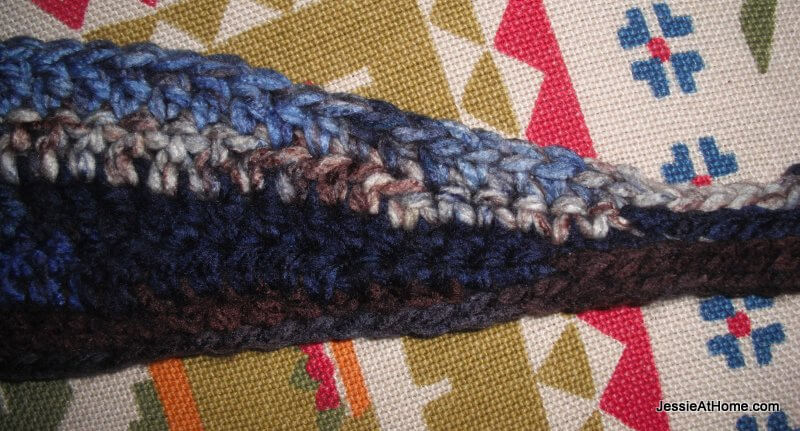 Boarder: Ch 1, turn, sl st 5, sc 50, sl st 5, ch 1 (corner) sl st 3, ch 1 (corner), sl st 10, sc 40, sl st 10, clip yarn and end off.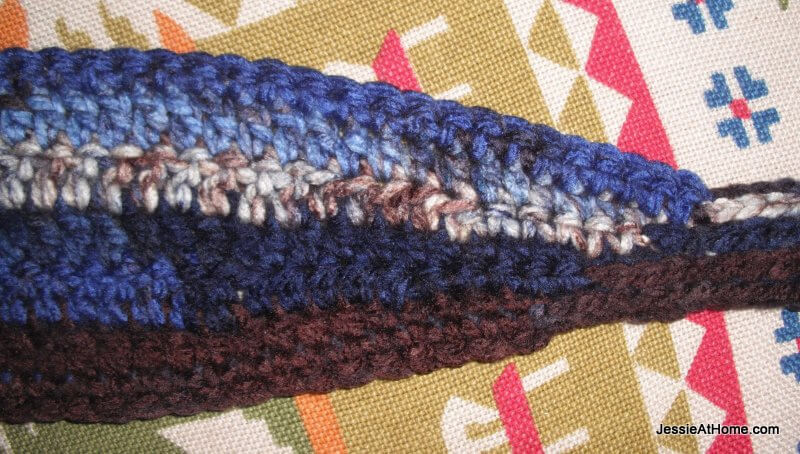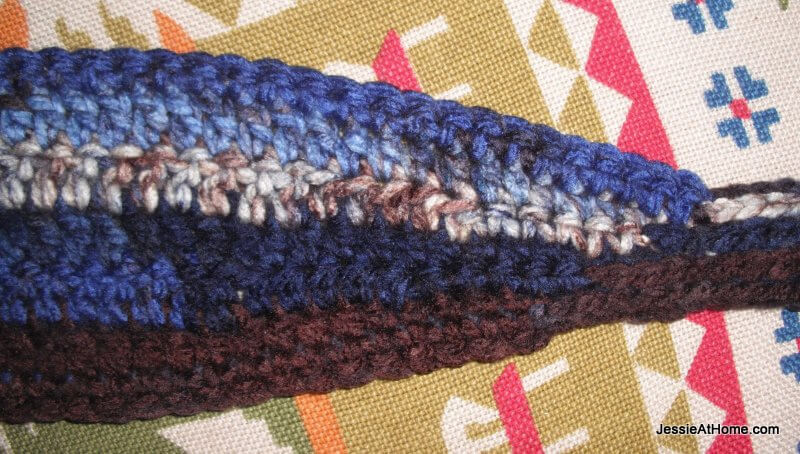 Weave in ends.
Sew on buttons on end without button holes.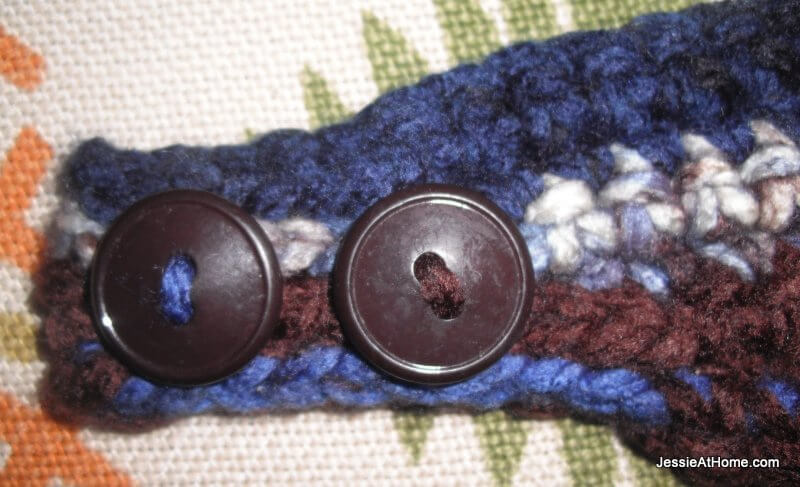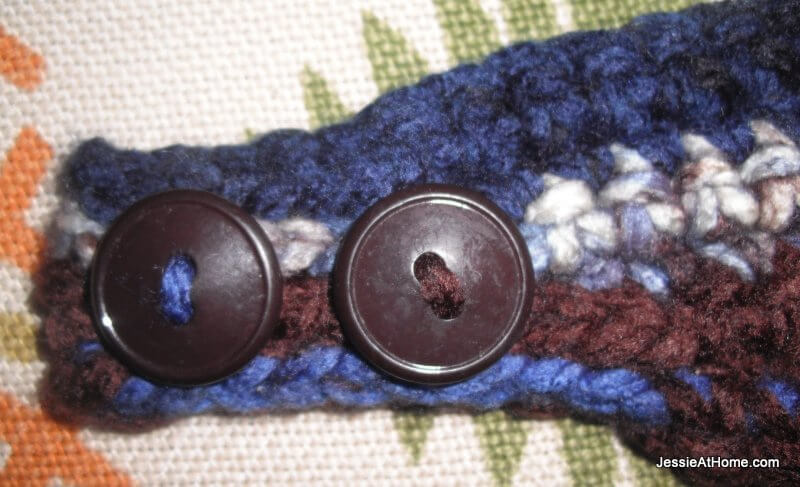 Give or wear and enjoy!!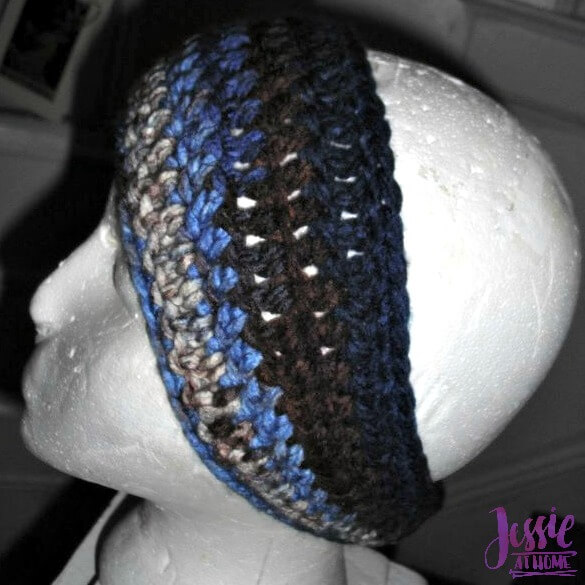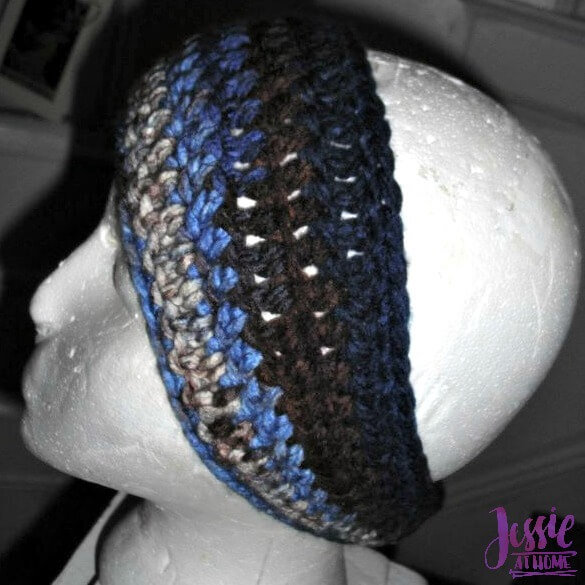 Did you enjoy what you found here at Jessie At Home? Then sign up for my newsletter and like my Facebook page, so you'll get all the updates on new tutorials, other posts, sales, and coming events.
If you have any questions, want to share pictures of your work, or just want to chat with Jessie and other crafty individuals, than join my Facebook group.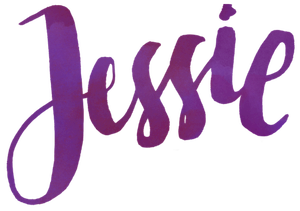 © Copyright 2012 Jessie Rayot / Jessie At Home All my videos, patterns, charts, photos and posts are my own work, so you may not copy them in any way. If you want to share this information with someone, then share the link to this post. If you want to share on your own blog / website, then you may use the first photo in this post and link back to this post. Also, you may not give away printed copies of this post.