In September 2020 Crafty Time with Jessie we crafted with a lot of yarn. Usually I get some other crafts in there, but I do love yarn!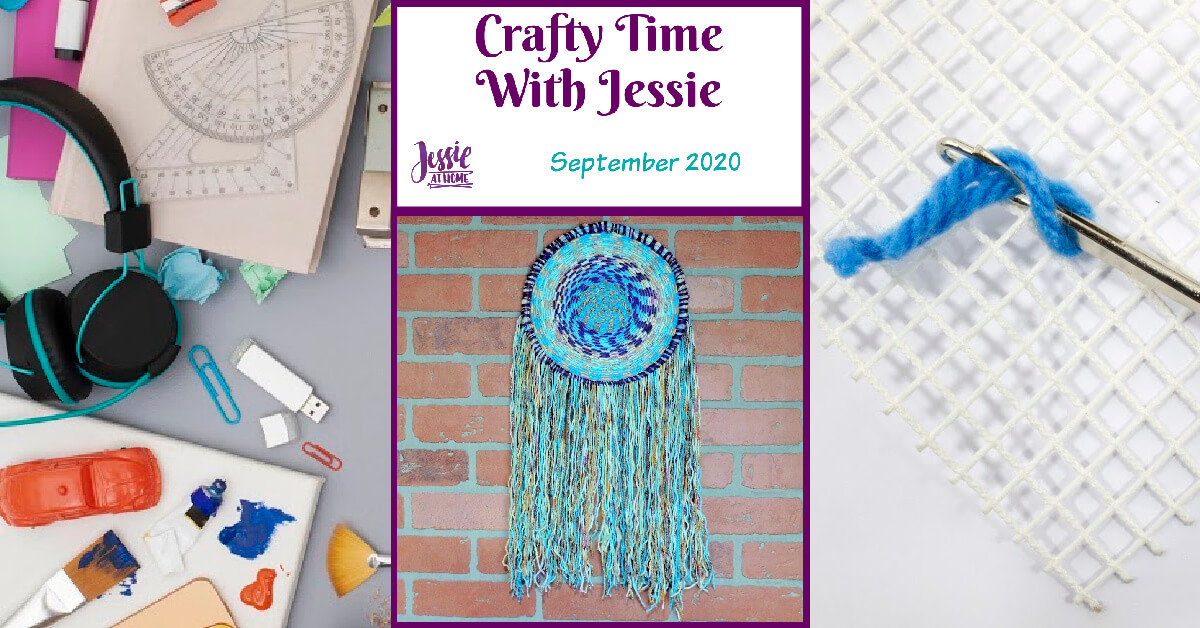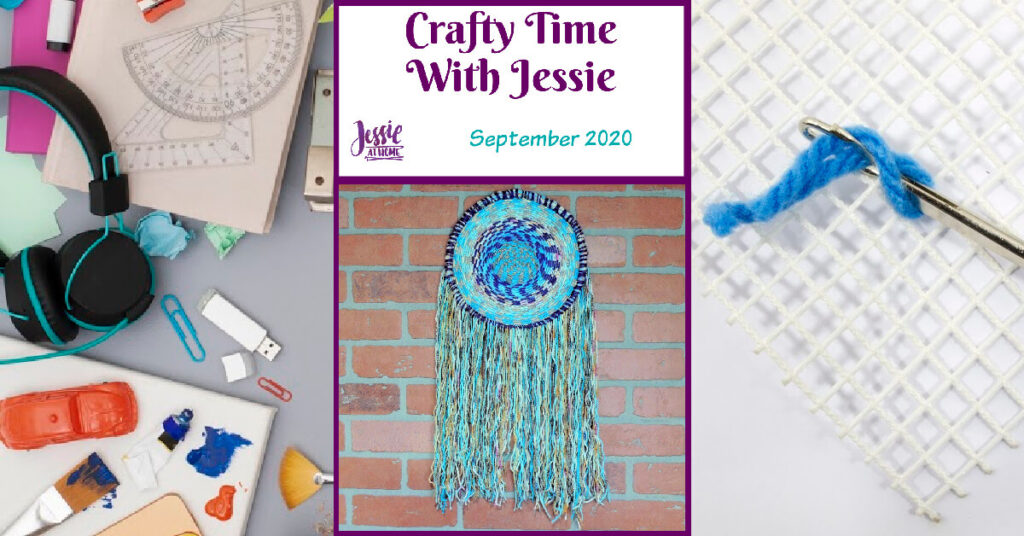 Of course, all the school kiddos and teachers are back to school by now; at least school as it is for now. This time of year always makes me feel the need to be cozy. Maybe that's why I've been creating wall hangings and rugs and such with yarn. I like being cozy. I would love to be in a cabin by a fireplace with some tea or hot cocoa or coffee and my yarn. It would be nice if Doug was there too. 🙂
You can find general info, links to all the weeks as we progress, and the current week's videos HERE.
If you are enjoying these videos and would like to (and are able to) donate so I can get paid for them, you can do so with the button below. Even if you can't, please enjoy the videos. We can still be together, even when we are physically apart.
September 24 – I finished last week's craft. Now I'm going to give another go at a previous one I tossed to the side.
---
---
---
September 17 – Even more round plastic canvas awesomeness!
---
---
---
September 10 – Crochet bag straps! How to make Roman Cord.
---
---
---
September 3 – Making a giant latch rug with random soft yarns! This is going to take forever!!!
Oh! And I'm a Cover Girl again!
---
---
---
[signature]