While we are all socially isolating, I will be posing live videos on my Facebook page every weekday at 11 am Eastern (10 Central, 9 Mountain, 8 Pacific). You can give me suggestions on what you would like to learn in the comments of the videos, in my Facebook group, or as a reply to this post. This is for any craft, it does not have to be yarnie. If I can do it or figure it out, I will share it.
EDIT: Starting with July 2020 the Facebook live videos will only be on Thursdays.
If you are enjoying these videos and would like to (and are able to) donate so I can get paid for them, you can do so with the button below. Even if you can't, please enjoy the videos. We can still be together, even when we are physically apart.
Videos will be posted here after they have been recorded and uploaded from the live stream. Once a month is done the archive will be moved to a new post and linked here, and then the next month will be posted here.
---
---
---
July 30 – Maybe I should actually start stitching this needlepoint stocking!
Lots of Embroidery/Needlepoint Fun HERE.
Embroidery Floss HERE.
---
---
---
July 23 – So many little drawers to paint. What will I put in all of them?
Drawer Unit HERE.
Folk Art Paints HERE.
CGOA HERE.
---
---
---
July 16 – Flat loom knitting – I should be able to do this!
Flat Loom HERE.
Lion Brand Scarfie HERE.
Cascade Pacific Bulky HERE.
More Bulky Yarn HERE.
---
---
---
July 7 – It's Doug and my 15th anniversary! Also – making felt craft Halloween decorations with a Bucilla kit by Plaid. So. Much. Fun!
@plaidcrafts #plaidcrafts #bucilla
Halloween Ornament Kit HERE.
More Bucilla Kits HERE.
How to change skin tone video HERE.
---
---
---
WEEK 15 – June 29 – July 3: Puzzles, stick weaving, embroidery & plastic canvas. Click HERE
WEEK 14 – June 22 – June 26: Crochet, embroidery & plastic canvas. Click HERE
WEEK 13 – June 15 – June 19: Embroidery, coloring & fighting injustice. Click HERE
WEEK 12 – June 8 – June 12: Bead and knot bracelet, yarn loom & Rya Tie wall hanging. Click HERE
WEEK 11 – June 1 – June 5: Plastic canvas, finger knitting, knitting & chat. Click HERE
WEEK 10 – May 25 – May 29: Displaying various needle art creations, granny squares & needlepoint. Click HERE
WEEK 9 – May 18 – May 22: Plastic canvas, macrame, loop yarn, crochet flowers & string art. Click HERE
WEEK 8 – May 11 – May 15: String art, yarn art, needlepoint, & Sculpey. Click HERE
WEEK 7 – May 4 – May 8: Macrame, quilling, crochet, needlepoint, and freezer paper stencils. Click HERE
WEEK 6 – April 27 – May 1: Embroidery, needlepoint, crochet, winding yarn, sewing & Origami dinos. Click HERE
WEEK 5 – April 20 – April 25: Crochet, felt crafts, beading, sewing, Shrinky Dinks & ColorIt Acrylics. Click HERE
WEEK 4 – April 13 – April 17: Skully caps, crochet, & fuzzy picture making. Click HERE
WEEK 3 – April 6 – April 10: Funky ear headbands, sewing skully caps & Cricut Joy unboxing. Click HERE
WEEK 2 – March 30 – April 3: Crochet Chat, needlepoint, faux stained glass & chatting. Click HERE
WEEK 1 – March 20 – 27: Woven paper heart, paper baskets & beads, Plaid unboxing, face masks & crochet. Click HERE
---
---
---
Did you enjoy what you found here at Jessie At Home? Then sign up for my newsletter and like my Facebook page, so you'll get all the updates on new tutorials, other posts, sales, and coming events.
If you have any questions, want to share pictures of your work, or just want to chat with Jessie and other crafty individuals, than join my Facebook group.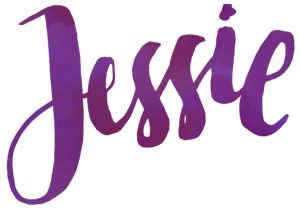 © Copyright 2020 Jessie Rayot / Jessie At Home All my videos, patterns, charts, photos and posts are my own work, so you may not copy them in any way. If you want to share this information with someone, then share the link to this post. If you want to share on your own blog / website, then you may use the first photo in this post and link back to this post. Also, you may not give away printed copies of this post.
Want to get the latest posts from Jessie at Home delivered straight to your email?
Subscribe to the Jessie at Home newsletter! We'll send you the latest patterns and tutorials. We will never spam you, promise to never sell your email address, and you can unsubscribe at any time.