Welcome to Week 1 Crafty Time with Jessie. As we are all staying home, I thought this would be nice. We'll talk and craft and do our best to get through this together. You can find general info, links to all the weeks as we progress, and the current week's videos HERE.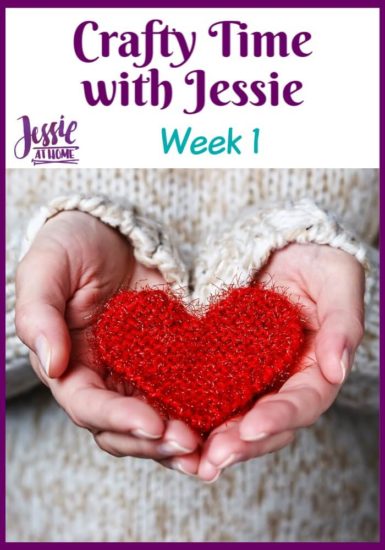 If you are enjoying these videos and would like to (and are able to) donate so I can get paid for them, you can do so with the button below. Even if you can't, please enjoy the videos. We can still be together, even when we are physically apart.
Friday, March 27. Woven paper heart with various decorations, and chatting.
HERE is my brother's site if you want guitar lessons.
HERE is more on Jenny King.
HERE is some awesomeness from Dress My Craft!
---
---
---
Thursday, March 26. Making paper baskets / weaving with paper, and chatting.
HERE's a whole pinboard full of basket weaving idea!
HERE are some awesome books by Margaret Hubert. 🙂
---
---
---
Wednesday, March 25. Making paper beads and chatting.
HERE's the paper bead post that inspired me.
HERE are some homemade glue recipes.
---
---
---
Tuesday, March 24, I found a box of goodies I got from Plaid just before everything stopped so I thought we could see what's in it together. And we can chat as well. I need to chat. – I also mentioned Misfits Market, you can find them HERE and get a discount on your first order with this code: COOKWME-QJ9LEL
---
---
---
Monday 3/23/30 – I'm making face masks for medical organizations that have asked for them. I found all the details HERE. For info on my sewing supplies, see THIS POST.
---
---
---
Friday 3/20/20 An intro to the social isolation videos and a few crochet stitch tutorials. Be sure to let me know what else you would like to learn!
---
---
---
I hope Week 1 Crafty Time with Jessie has helped you stay calm. Come back next week. 🙂
Did you enjoy what you found here at Jessie At Home? Then sign up for my newsletter and like my Facebook page, so you'll get all the updates on new tutorials, other posts, sales, and coming events.
If you have any questions, want to share pictures of your work, or just want to chat with Jessie and other crafty individuals, than join my Facebook group.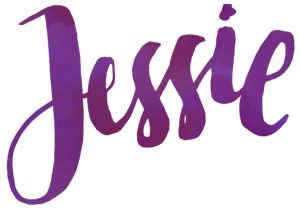 © Copyright 2020 Jessie Rayot / Jessie At Home All my videos, patterns, charts, photos and posts are my own work, so you may not copy them in any way. If you want to share this information with someone, then share the link to this post. If you want to share on your own blog / website, then you may use the first photo in this post and link back to this post. Also, you may not give away printed copies of this post.
Want to get the latest posts from Jessie at Home delivered straight to your email?
Subscribe to the Jessie at Home newsletter! We'll send you the latest patterns and tutorials. We will never spam you, promise to never sell your email address, and you can unsubscribe at any time.