Week 3 of Crafty Time with Jessie At Home has lots of sewing fun and even a tutorial lead by Kyla. Keep tuning in to see what else we have in store next week! You can find general info, links to all the weeks as we progress, and the current week's videos HERE.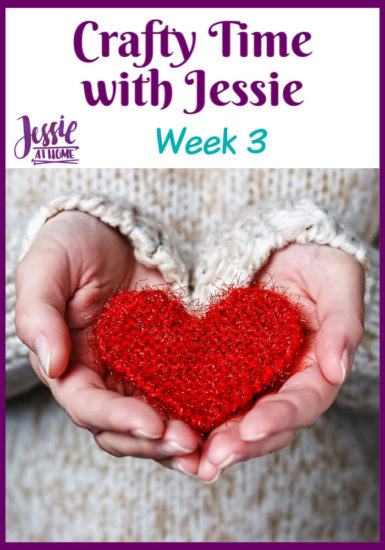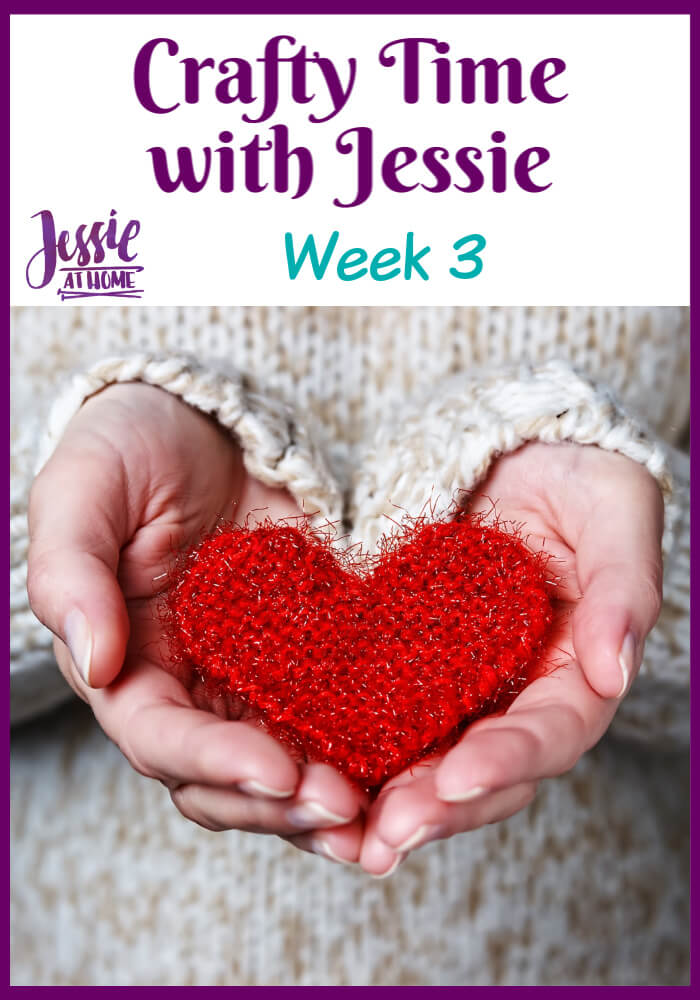 If you are enjoying these videos and would like to (and are able to) donate so I can get paid for them, you can do so with the button below. Even if you can't, please enjoy the videos. We can still be together, even when we are physically apart.
Friday, April 10 – Making ears with Kyla and Vada.
---
---
---
Thursday, April 9 – More sewing today! And chatting.
---
---
---
Wednesday, April 8 – Sewing skully caps as requested by my local hospital. And chatting.
HERE's the link to the mask making/donating site I was talking about.
---
---
---
Tuesday, April 7 – Cricut Joy unboxing!
Find all the Cricut Joy awesomeness HERE.
---
---
---
Monday, April 6 – Making lots of caps for my local hospitals at their request. And chatting. Always chatting.
You can find the Skully Cap pattern I'm using HERE.
---
---
---
That wraps up week 3 of Crafty Time with Jessie. Come back next week, I'll still be here!
Did you enjoy what you found here at Jessie At Home? Then sign up for my newsletter and like my Facebook page, so you'll get all the updates on new tutorials, other posts, sales, and coming events.
If you have any questions, want to share pictures of your work, or just want to chat with Jessie and other crafty individuals, than join my Facebook group.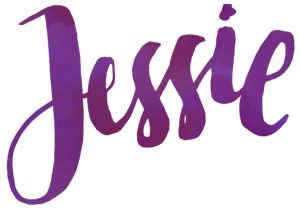 © Copyright 2020 Jessie Rayot / Jessie At Home All my videos, patterns, charts, photos and posts are my own work, so you may not copy them in any way. If you want to share this information with someone, then share the link to this post. If you want to share on your own blog / website, then you may use the first photo in this post and link back to this post. Also, you may not give away printed copies of this post.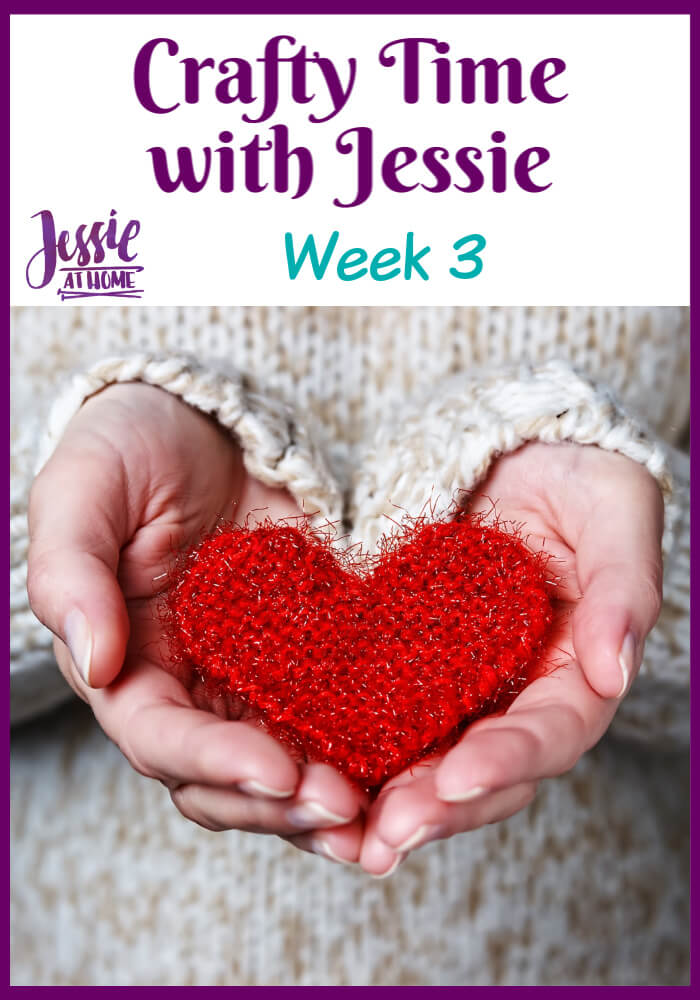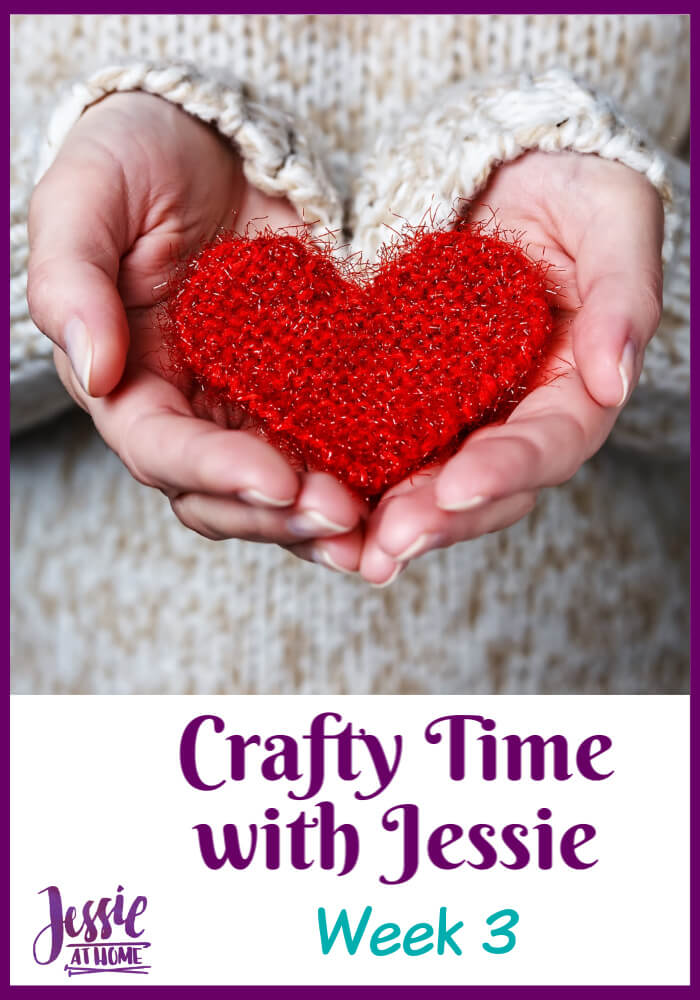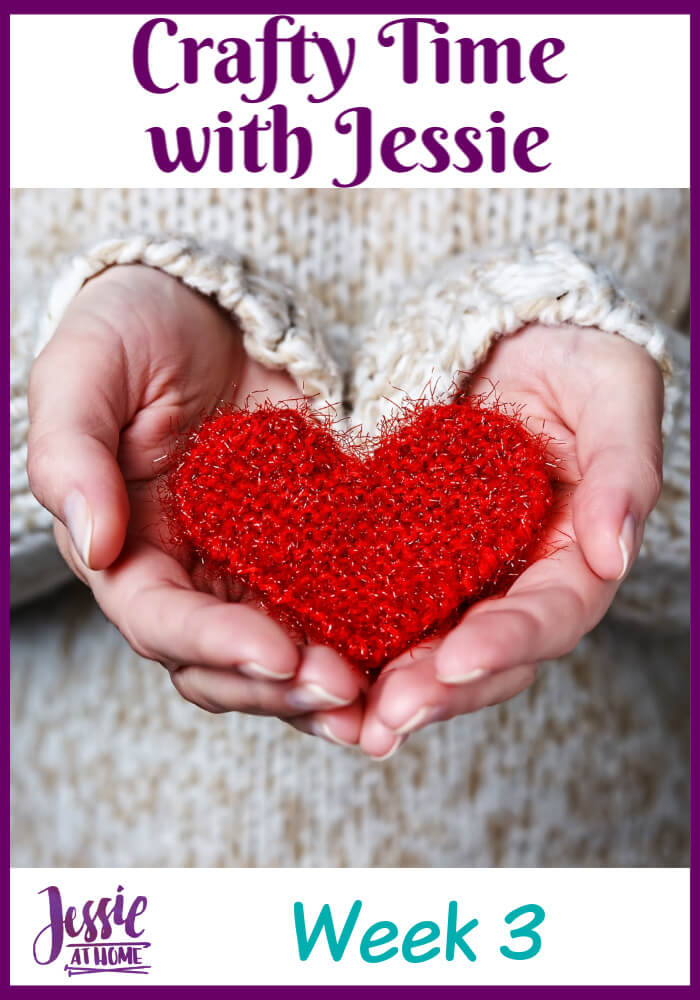 Want to get the latest posts from Jessie at Home delivered straight to your email?
Subscribe to the Jessie at Home newsletter! We'll send you the latest patterns and tutorials. We will never spam you, promise to never sell your email address, and you can unsubscribe at any time.