Week 15 of Crafty Time with Jessie was the last full week of videos. Moving forward videos will be on Thursdays only, still at 11 am eastern time. This is all part of transitioning to our new-new normal. I don't want to go back to what we were, I want us to be even better! So keep making beautiful creations and spreading kindness.

You can find general info, links to all the weeks as we progress, and the current week's videos HERE.
If you are enjoying these videos and would like to (and are able to) donate so I can get paid for them, you can do so with the button below. Even if you can't, please enjoy the videos. We can still be together, even when we are physically apart.
Friday, July 3 – It's puzzling!! And other randomness.
Starry Night Puzzle HERE.
Frank LLoyd Wright Puzzle HERE.
---
---
---
Thursday, July 2 – Medieval fun with stick weaving!! AKA Walking Stick Loom. *No walking stick bugs were harmed in the making of this video.
Stick Looms HERE and HERE.
---
---
---
Wednesday, July 1 – I found more cool embroidery stitches to try.
Lots of Embroidery Fun HERE.
---
---
---
Tuesday, June 30 – Pom pom bunny tails and other fun.
Clover Pom Pom Makers HERE.
LoveCrafts Paintbox DK Yarn HERE.
Color Street Nails HERE.
Color Street FB Group HERE.
---
---
---
Monday, June 29 – Round plastic canvas – let's play with this and see what happens…
Round Plastic Canvas HERE.
King Cole Drifter Yarn HERE.
---
---
---
Did you enjoy what you found here at Jessie At Home? Then sign up for my newsletter and like my Facebook page, so you'll get all the updates on new tutorials, other posts, sales, and coming events.
If you have any questions, want to share pictures of your work, or just want to chat with Jessie and other crafty individuals, than join my Facebook group.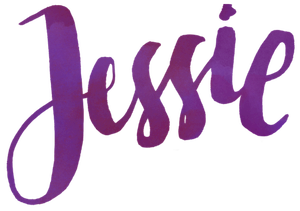 © Copyright 2020 Jessie Rayot / Jessie At Home All my videos, patterns, charts, photos and posts are my own work, so you may not copy them in any way. If you want to share this information with someone, then share the link to this post. If you want to share on your own blog / website, then you may use the first photo in this post and link back to this post. Also, you may not give away printed copies of this post.