Stitchopedia Video & Photo Tutorial
Pom poms are quick and easy to make with the Clover pom pom maker. Here's a written, photo, and video tutorial to show you how. I've tried various ways of making pom poms, and this one happens to be my favorite! These little pom pom makers are most definitely worth the price.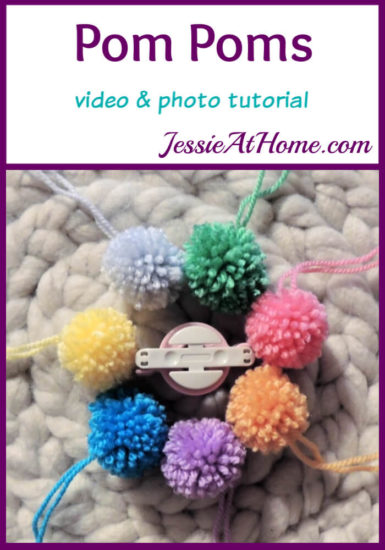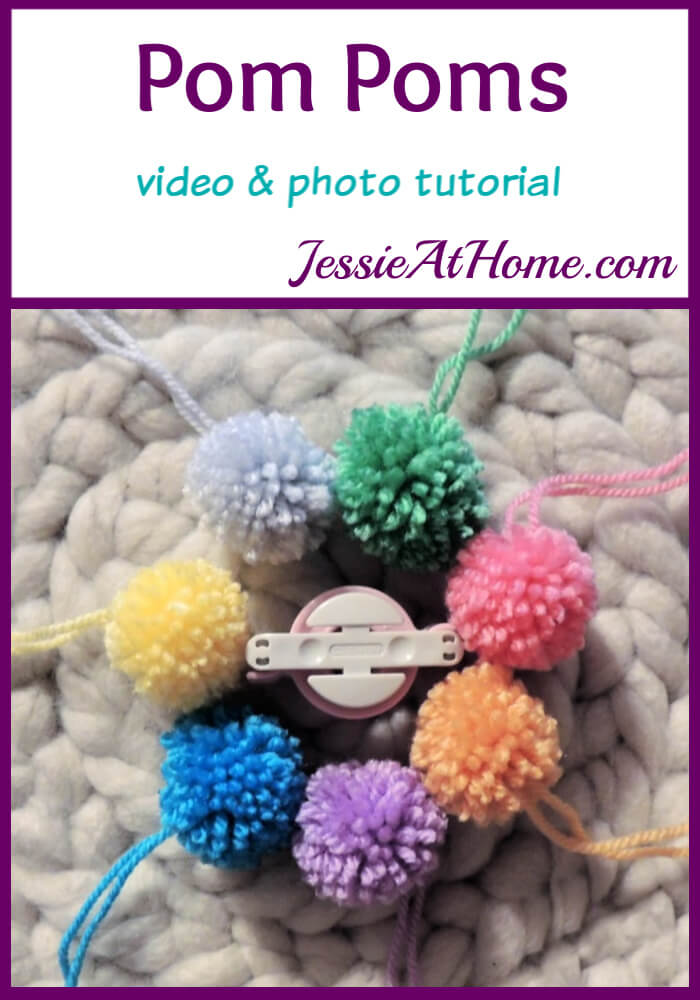 Video
If you can't see this video, try watching it on YouTube HERE.
You can also watch a short version on Tangi HERE.
Written instructions with photos
First things first, open up the sides of the pom pom maker.


Wrap your yarn around one side of the pom pom maker. For the small one I wrap 50 times. Wrap more times for a larger or more fuller pom pom. Fold that side in.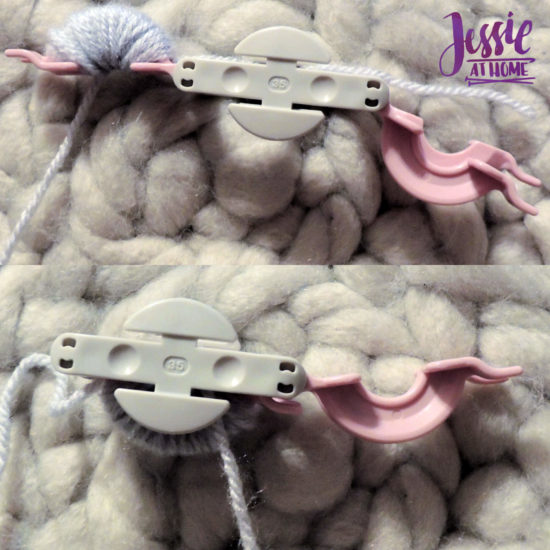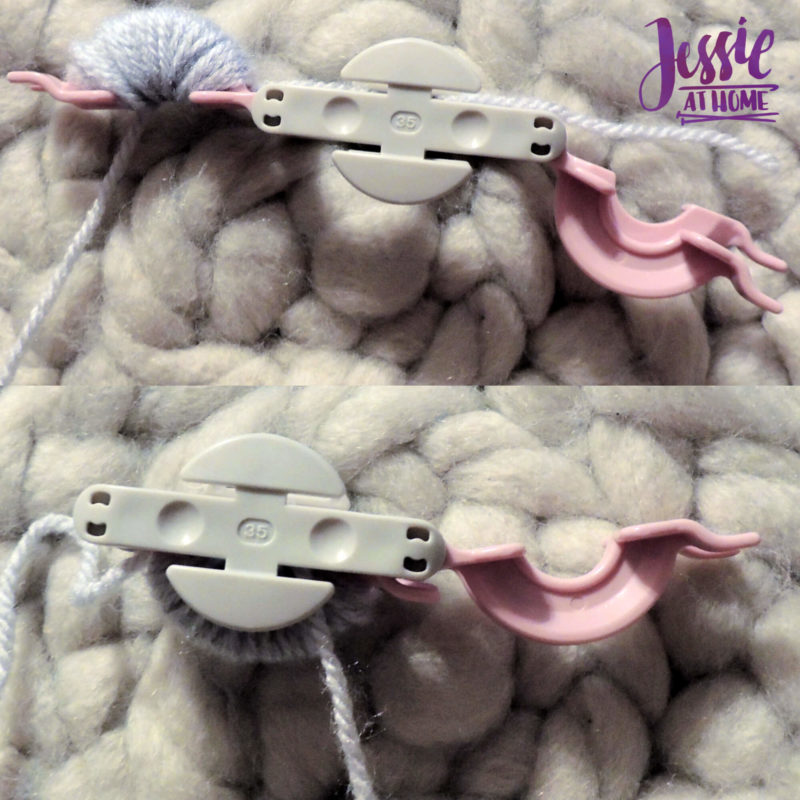 Wrap around the other side of the pom pom maker and close that side as well.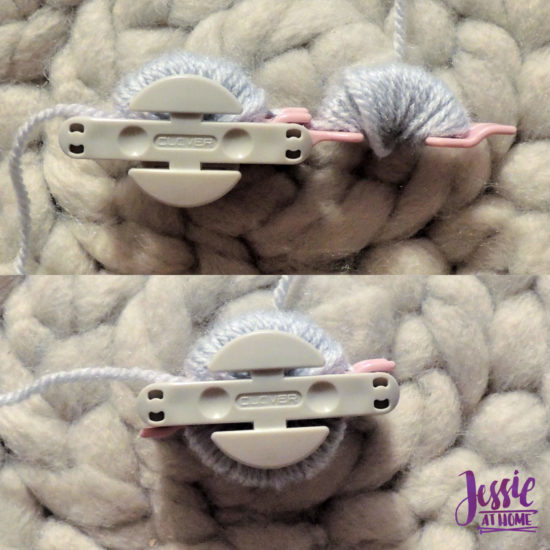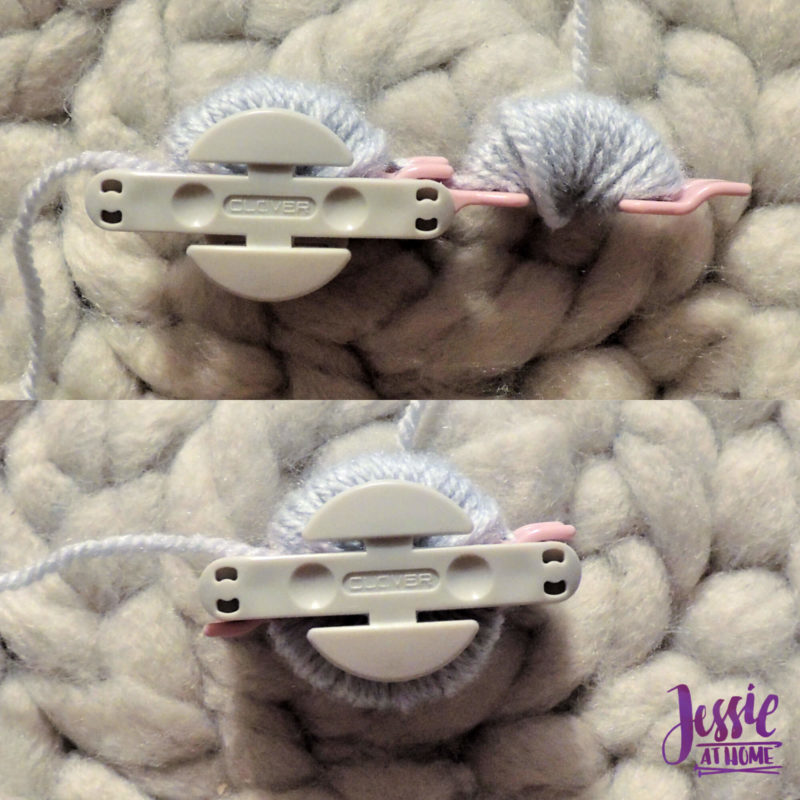 Clip around the pom pom.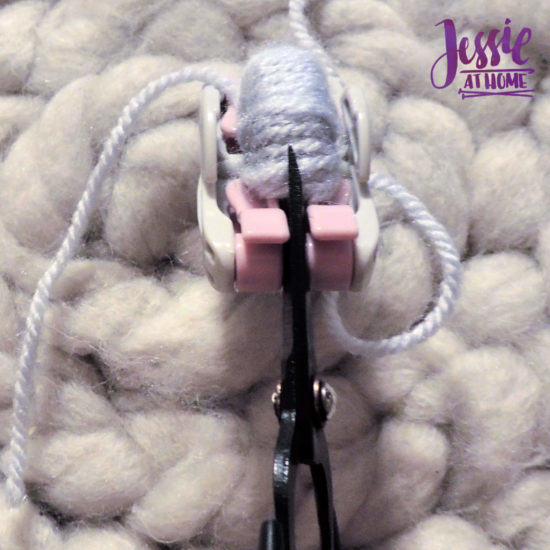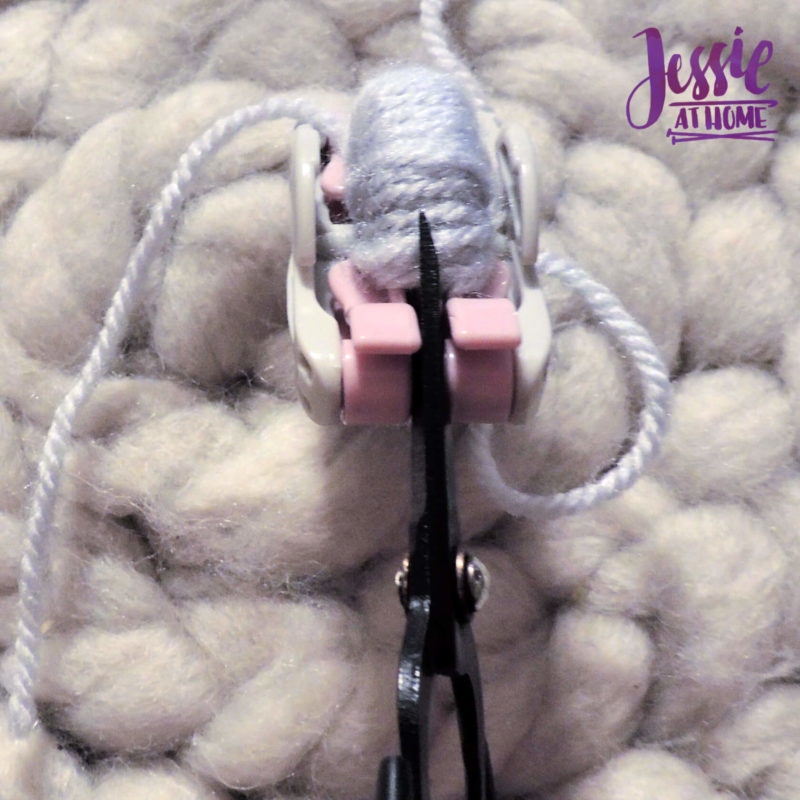 Cut a long piece of yarn and place it in the channel in the pom pom maker.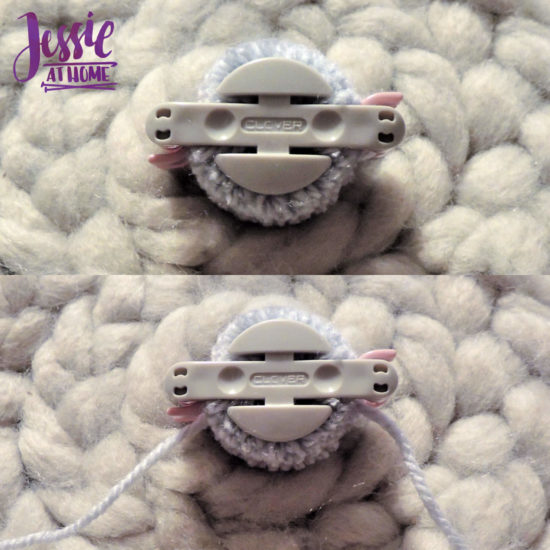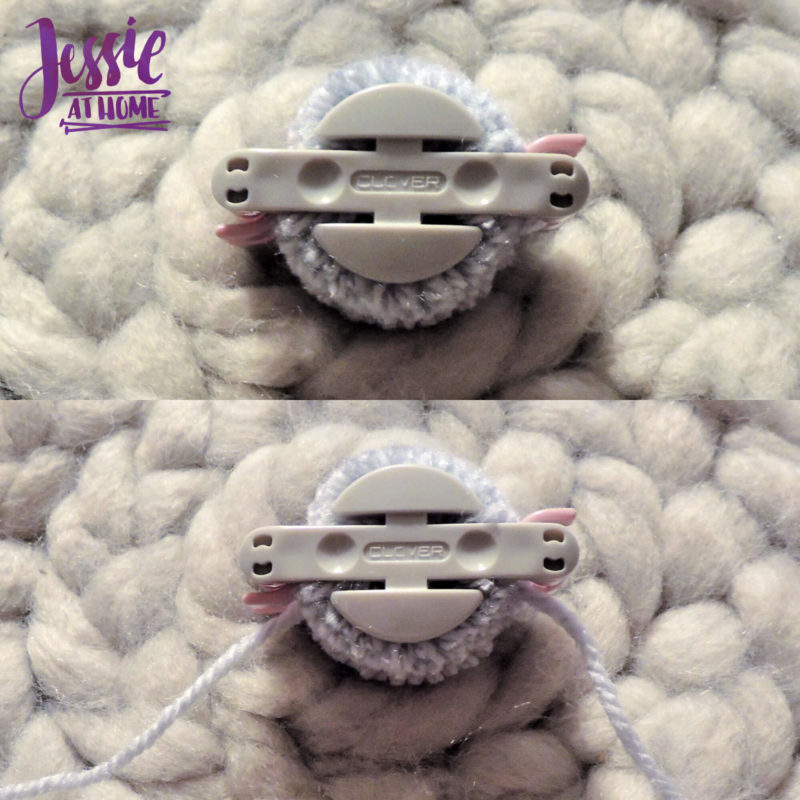 Tie a square knot then wrap the yarn around the center again and tie another square knot.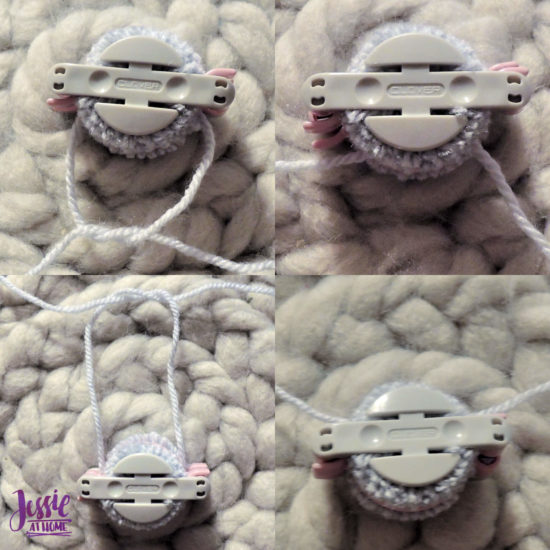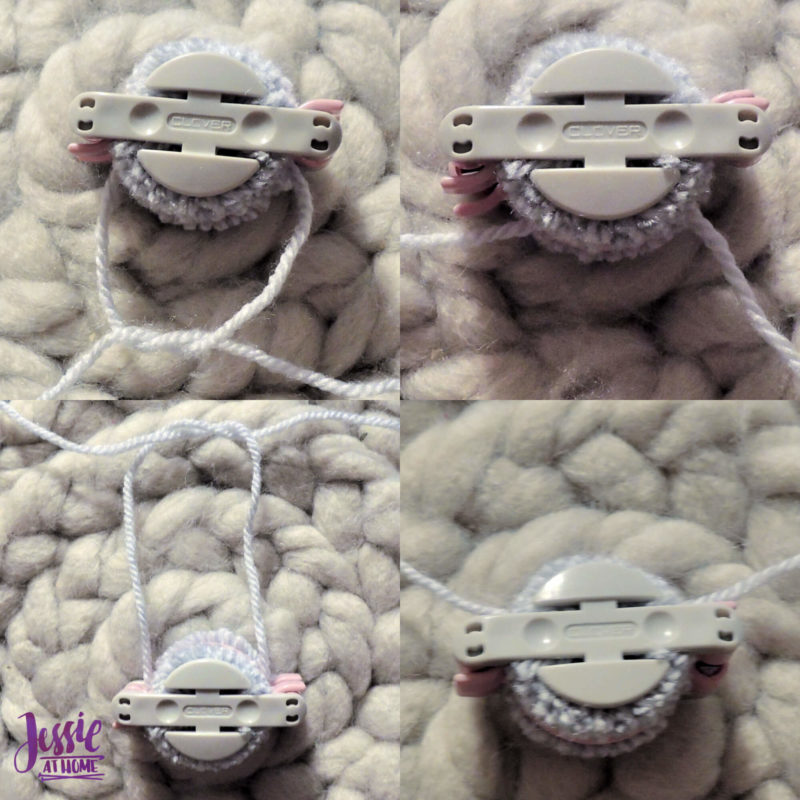 Open up the sides and gently pull the two halves of the pom pom maker apart.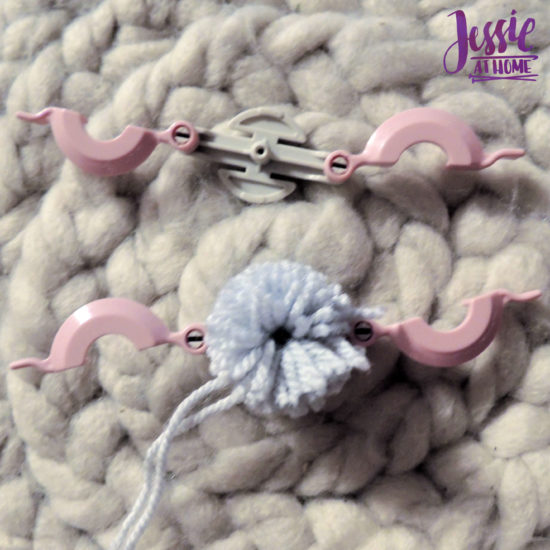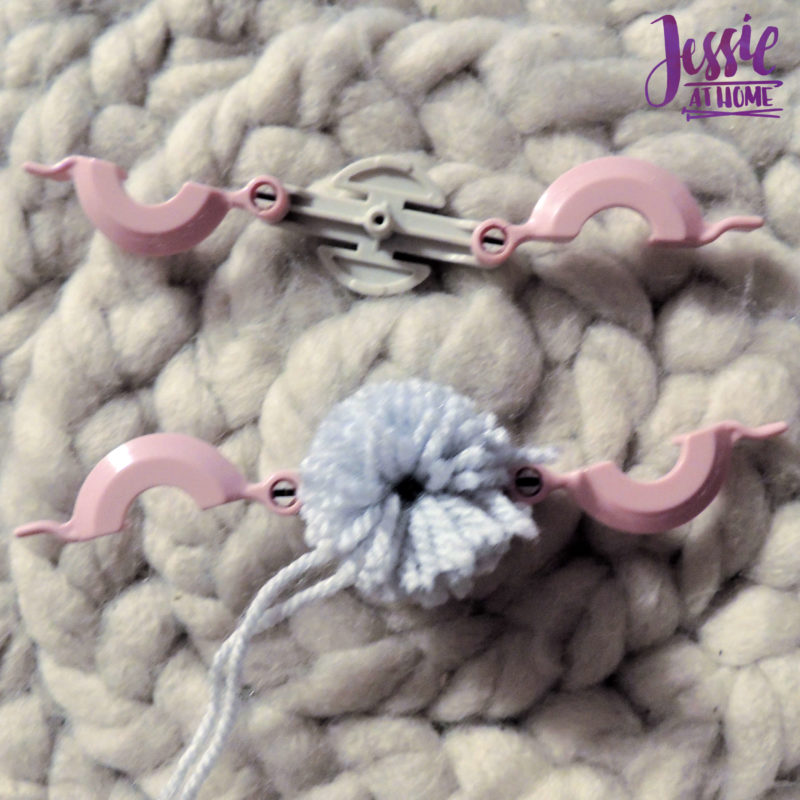 Give the pom pom a good shake so you can find any uneven strands. Clip the pom pom so it's even.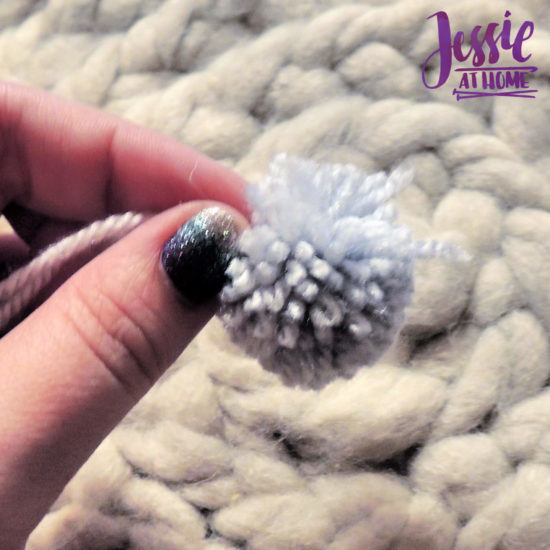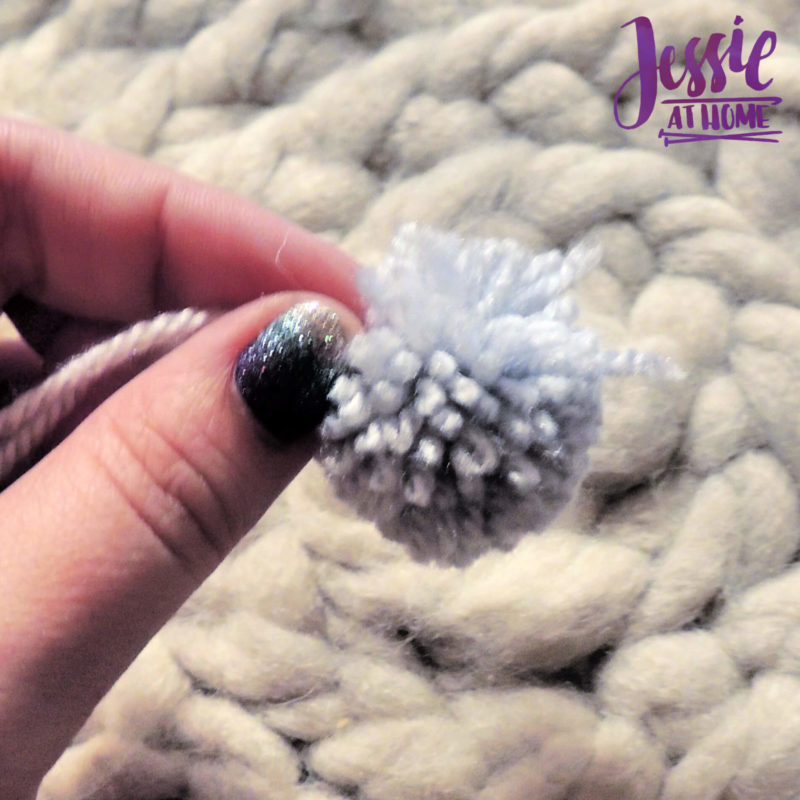 You can find Clover Pom Pom Makers HERE.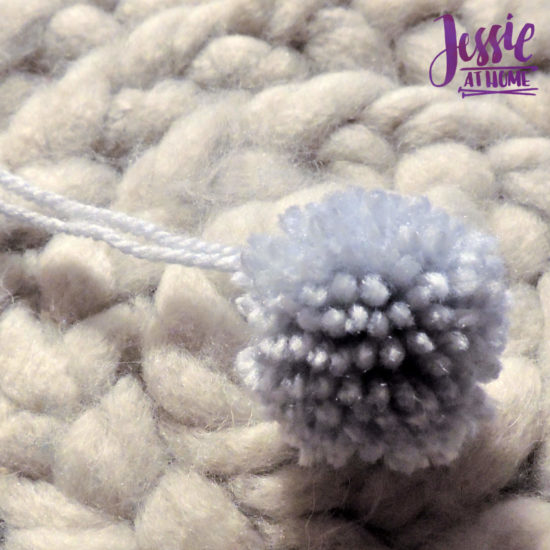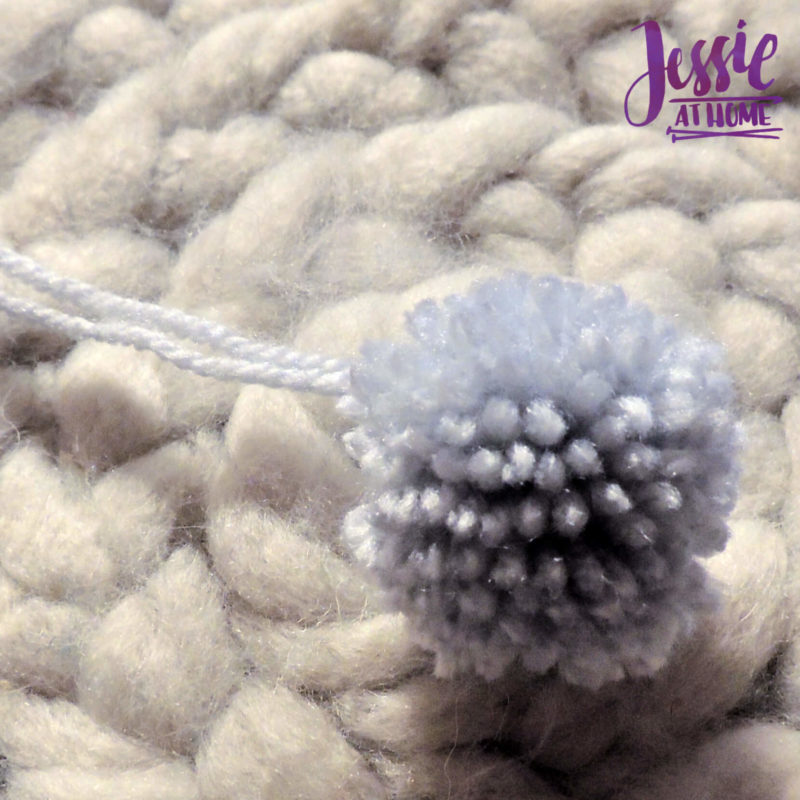 Here are some supplies you may find useful.
Happy stitching my friends.
[signature]
Now that you know how to make these cute little pom poms, check out these.