Week 4 of Crafty time with Jessie At Home is done and we are over a month into Stay At Home here in New Jersey. We're getting into our groove here.
You can find general info, links to all the weeks as we progress, and the current week's videos HERE.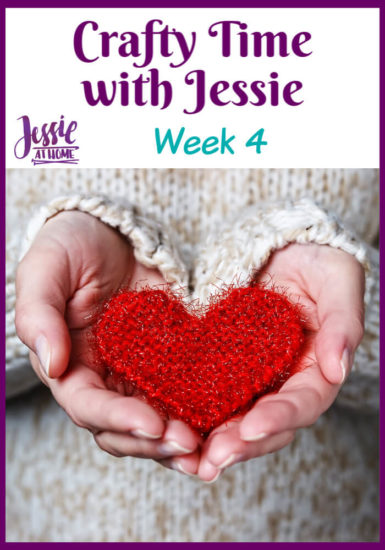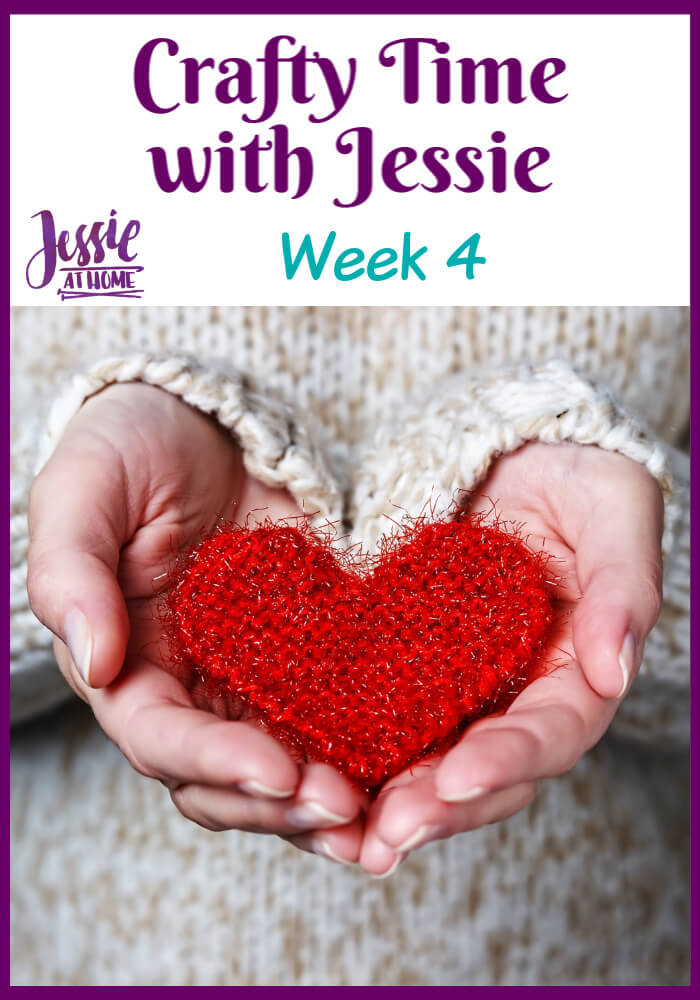 If you are enjoying these videos and would like to (and are able to) donate so I can get paid for them, you can do so with the button below. Even if you can't, please enjoy the videos. We can still be together, even when we are physically apart.
Friday, April 17 – We're chatting and cutting out so many skully caps! This video got cut off just as I was wrapping things up by a telemarketing call, so sorry for the cut-off.
---
---
---
Thursday, April 16 – We're just going continue to sit and crochet and chat today.
---
---
---
Wednesday, April 15 – I'm exhausted today. We're just going to sit and crochet and chat.
---
---
---
Tuesday, April 14 – Adjusting my skully cap pattern.
---
---
---
Monday, April 13 – Making fuzzy pictures with Vada and Kyla.
We talked about a LOT of supplies and such today, find all the links below.
---
---
---
That's a wrap on Week 4 of Crafty Time with Jessie At Home. I'll see you again on Monday.
Did you enjoy what you found here at Jessie At Home? Then sign up for my newsletter and like my Facebook page, so you'll get all the updates on new tutorials, other posts, sales, and coming events.
If you have any questions, want to share pictures of your work, or just want to chat with Jessie and other crafty individuals, than join my Facebook group.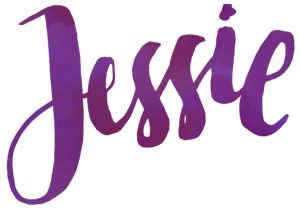 © Copyright 2020 Jessie Rayot / Jessie At Home All my videos, patterns, charts, photos and posts are my own work, so you may not copy them in any way. If you want to share this information with someone, then share the link to this post. If you want to share on your own blog / website, then you may use the first photo in this post and link back to this post. Also, you may not give away printed copies of this post.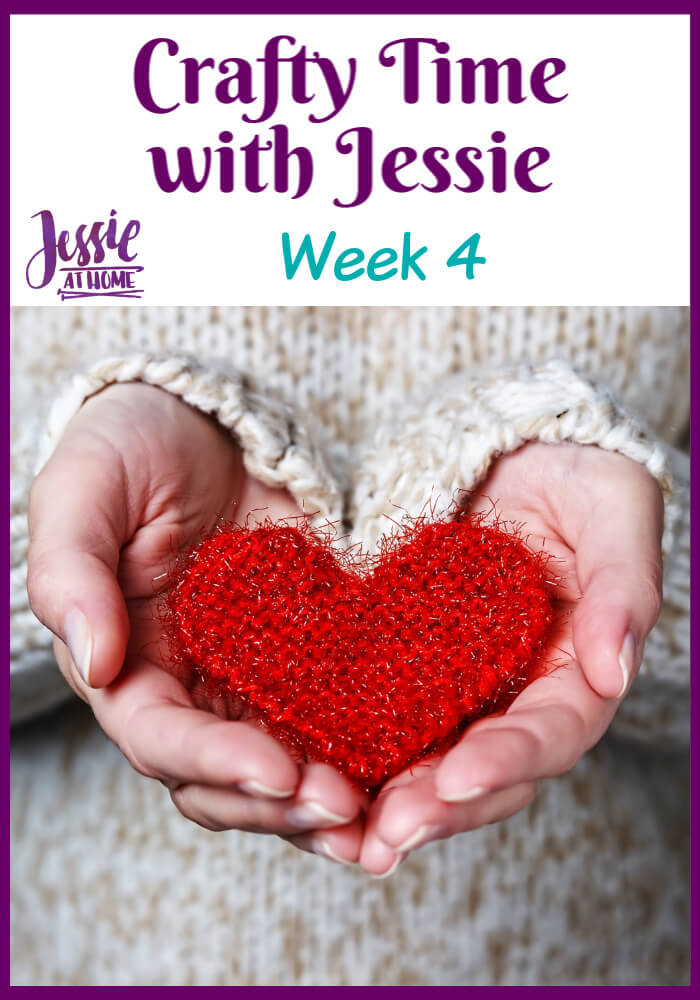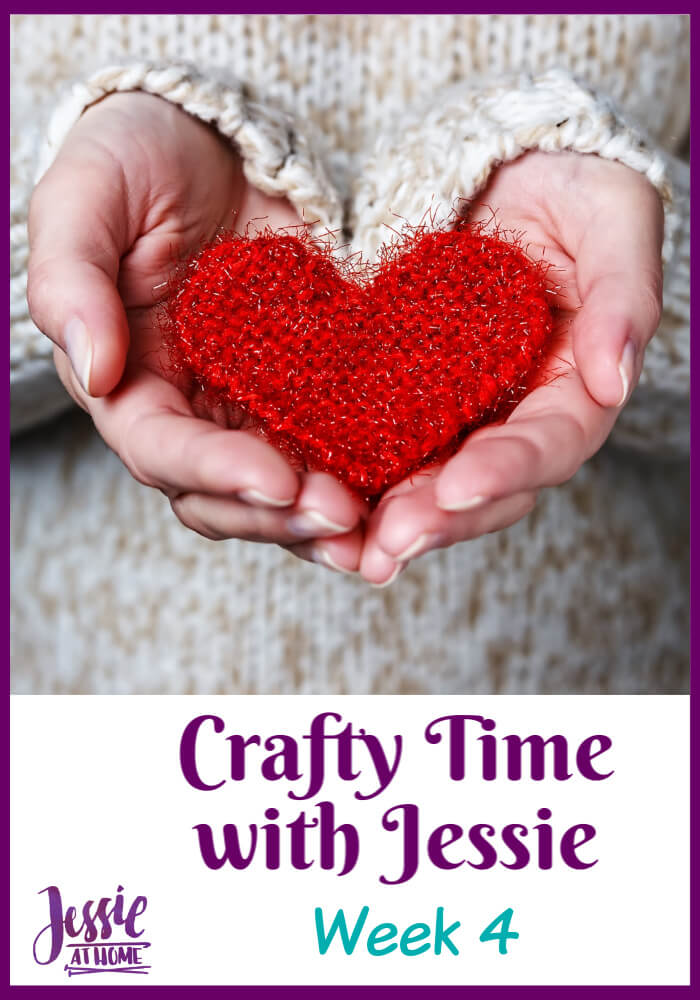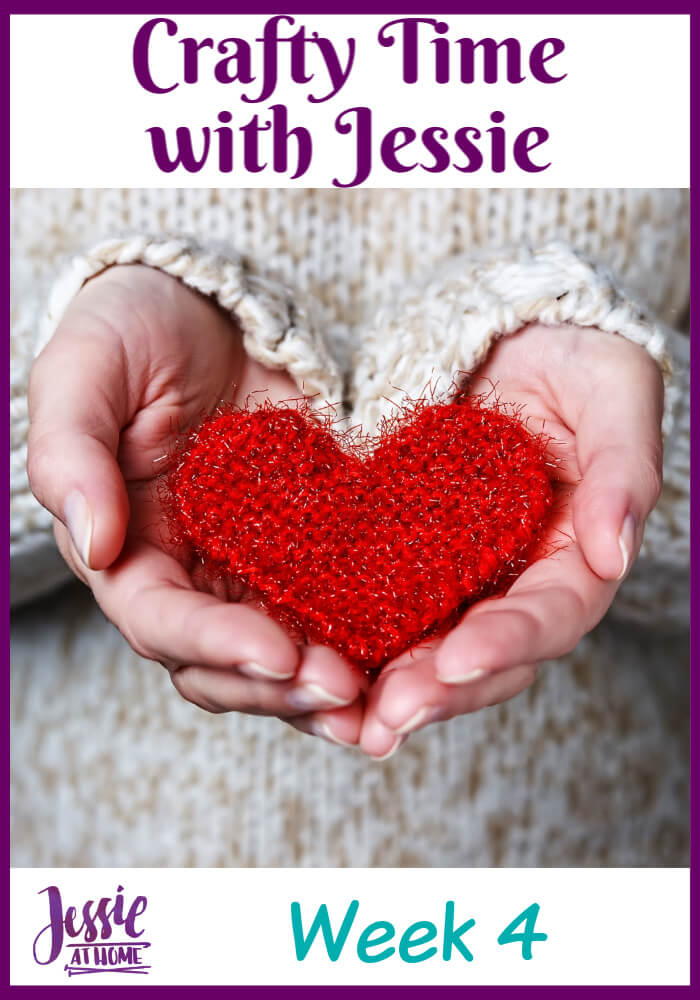 Want to get the latest posts from Jessie at Home delivered straight to your email?
Subscribe to the Jessie at Home newsletter! We'll send you the latest patterns and tutorials. We will never spam you, promise to never sell your email address, and you can unsubscribe at any time.