August 2020 Crafty Time with Jessie wraps up the summer and gets us into fall. We learned some medieval crafts that I would normally do at my medieval vacation. I shared our school space at home for the kiddos. We also talked about the horrible actions against my brother and other medics and activists at peaceful protests.
You can find general info, links to all the weeks as we progress, and the current week's videos HERE.
If you are enjoying these videos and would like to (and are able to) donate so I can get paid for them, you can do so with the button below. Even if you can't, please enjoy the videos. We can still be together, even when we are physically apart.
August 27 – Showing off some finished items and talking about my brother and BLM.
Post about my brother HERE.
Blanket Yarn Brava Worsted HERE.
Blanket Yarn Might Stitch (very soft) HERE.
Super Simple Knit Shawl HERE.
Stick Weaving HERE.
Cricut Infusible Ink HERE.
---
---
---
August 20 – Trying some crochet stitch ideas inspired by an embroidery stitch I love!
Foundation Stitches HERE.
Katrinkles HERE.
Split Ring Markers HERE.
Clover Sheep Markers HERE.
Smyrna Cross-Stitch HERE.
---
---
---
August 13 – Mask making and organizing and thinking about setting up a "school zone" for the kiddos.
Hoooked Yarn HERE.
LB Fast-Track (discontinued, but it's the one I was thinking of in the video) HERE.
Apothecary Chest HERE.
Aluminum Nose Strips HERE.
---
---
---
August 6 – Pretty beading for the medieval event we're missing. I guess it's for next year.
Beading Needles HERE.
Beading Thread HERE.
Assorted Seed Beads HERE.
White Linen HERE.
---
---
---
Did you enjoy what you found here at Jessie At Home? Then sign up for my newsletter and like my Facebook page, so you'll get all the updates on new tutorials, other posts, sales, and coming events.
If you have any questions, want to share pictures of your work, or just want to chat with Jessie and other crafty individuals, than join my Facebook group.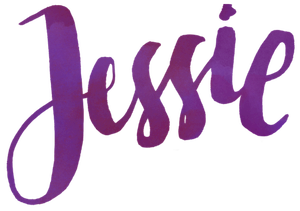 © Copyright 2020 Jessie Rayot / Jessie At Home All my videos, patterns, charts, photos and posts are my own work, so you may not copy them in any way. If you want to share this information with someone, then share the link to this post. If you want to share on your own blog / website, then you may use the first photo in this post and link back to this post. Also, you may not give away printed copies of this post.