The Mimmo Caddy from Mollie Ollie is a great way to organize at least part of your life. It's well-made, has pockets galore, and holds so much! You may think it's "just" a diaper caddy, but while it is great for that, it's so much more. Stick around for a coupon code so you can buy one for each of your crafty friends on your holiday list.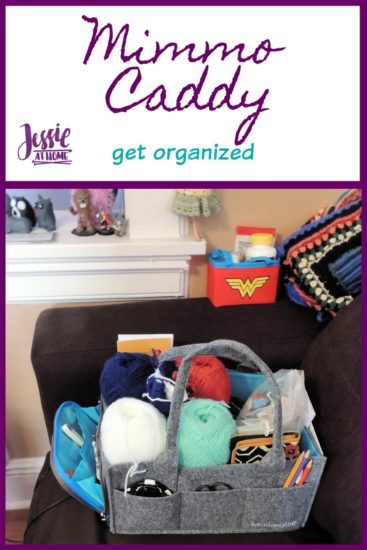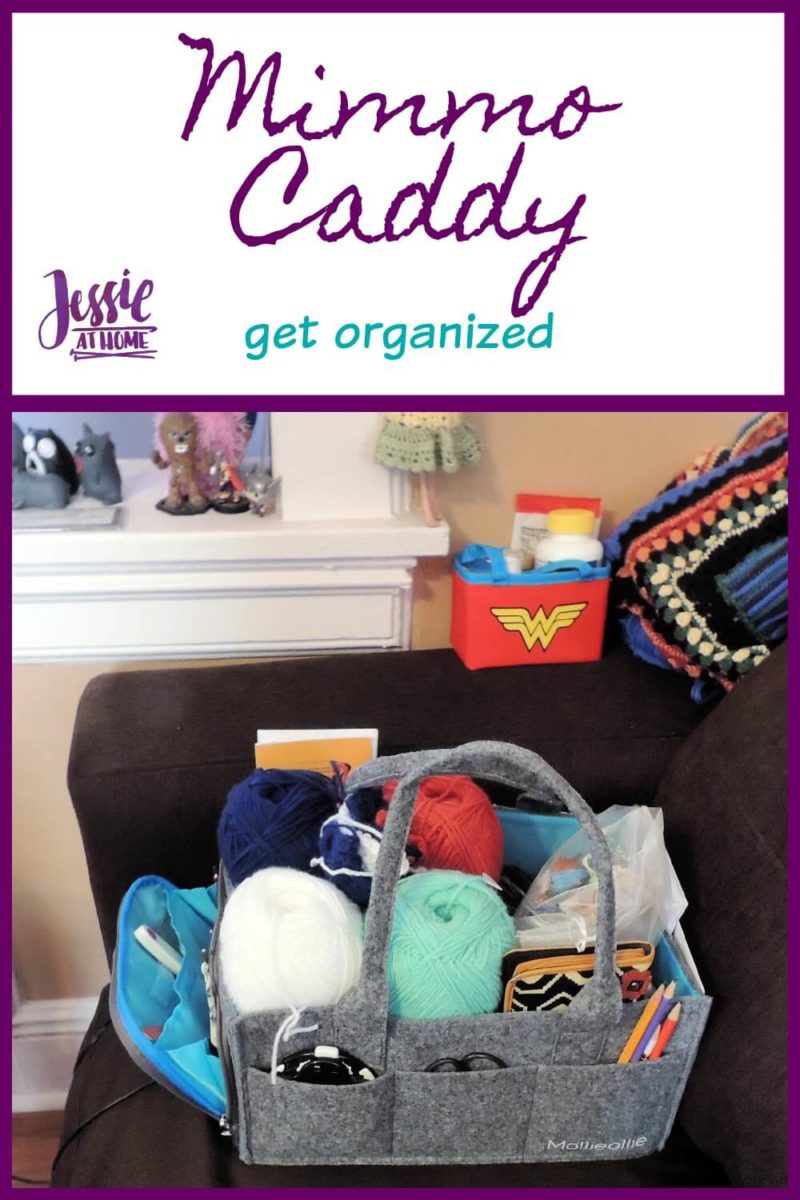 The Mimmo Caddy in this review was provided by Mollie Ollie. All opinions are my own.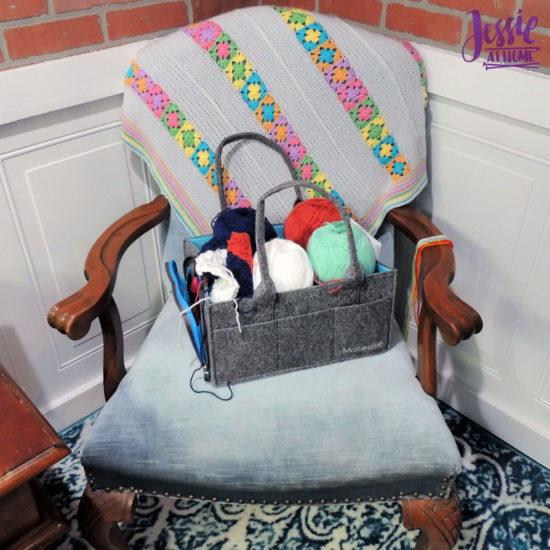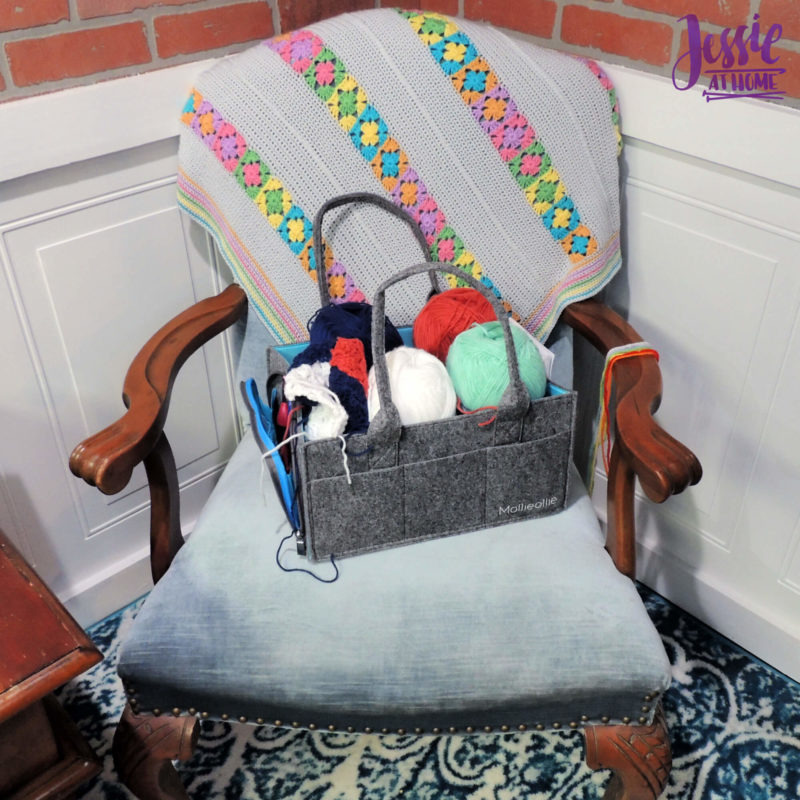 The Mimmo Caddy from Mollie Ollie features
– Premium quality: good workmanship, soft and chemical free material, stays in shape even when it is empty.
– Thoughtful design: zipper pocket with an elastic organizing band to keep your small items away


I'm very happy with my Mimmo Caddy. My studio is in the basement, and I get a lot of work done there. I tend to come upstairs around 3 or 4 and continue to work a bit from the living room. In the evening I often watch TV with Doug and the kiddos and I usually crochet or knit while watching.
This means I am constantly bringing whatever I happen to be working on up and down the stairs. Sometimes that means lots of little things to carry. The Mimmo Caddy has been awesome! I toss everything in it and I can easily carry what I need from studio to living room to studio again. It rocks!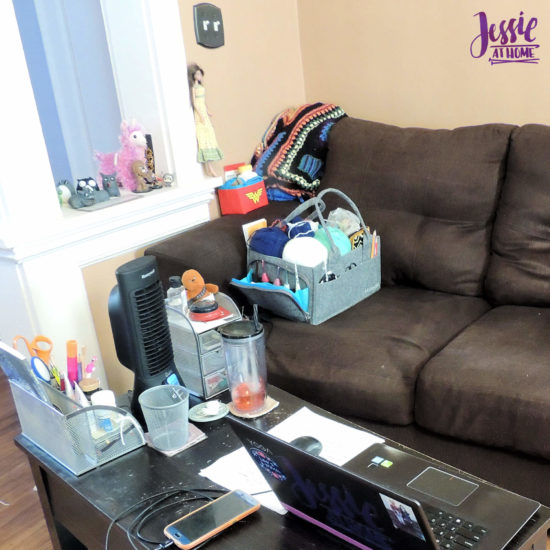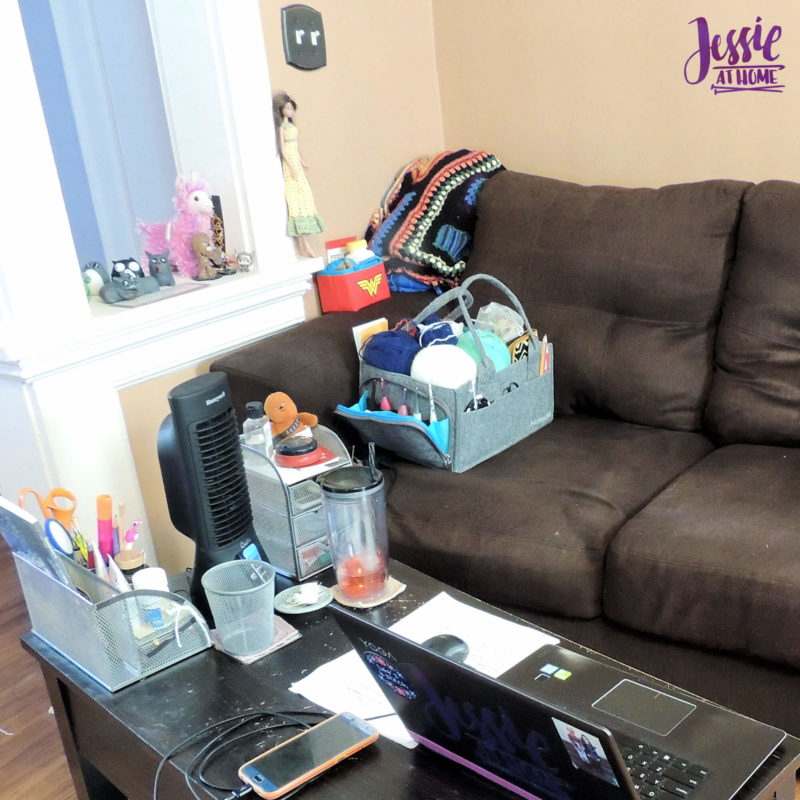 Mollie Ollie kindly provided a discount code for 10% off which will be active for 2 weeks. So be sure to go to THIS LINK and use code:
10JessieR
by September 17th 2020 to buy yourself a Mimmo Caddy, and grab a few more for holiday and/or birthday gifts.
Remeber, even after the code has expired, you can still get the Mimmo Caddy from Amazon HERE, just without a discount.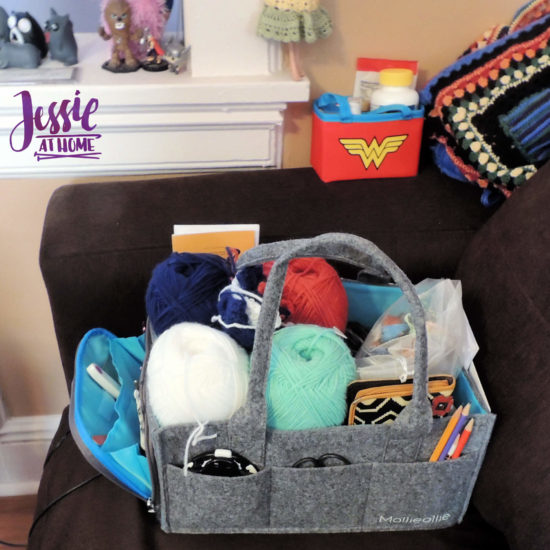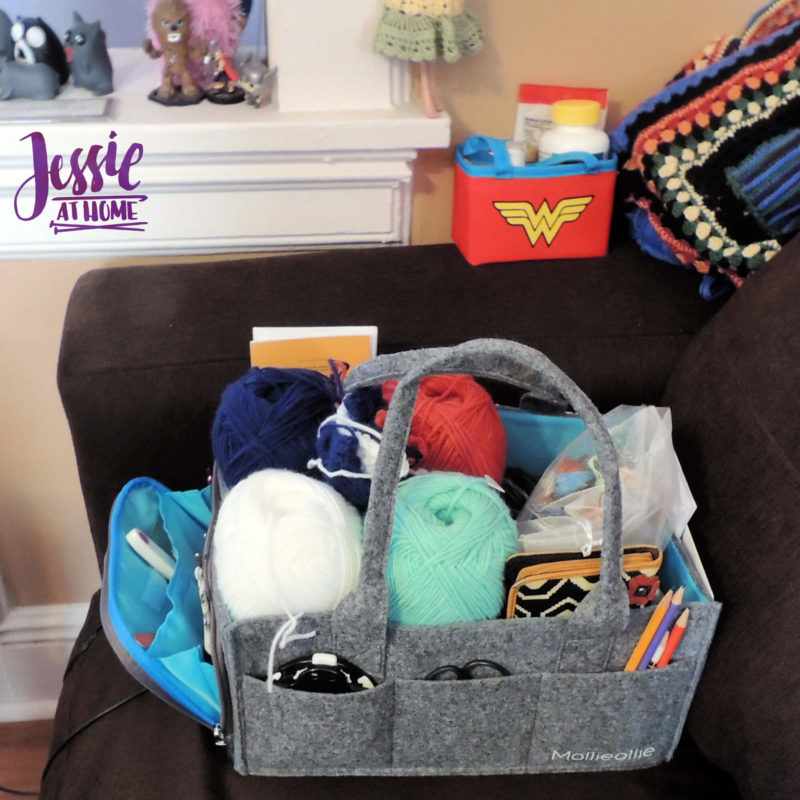 OK, now order you case and collect your WiPs (Works in Progress) while you wait for it to arrive. Time to get organized!
[signature]
If you liked this review, then take a look at these.