This painted parasol is full of beauty, fantasy, and amazement. My dear young friend Alyssandre is going to teach you how to paint one! She had told me she had this pretty parasol that she wanted to paint and I saw an opportunity! Alyssandre is a talented young artist, and I love featuring fellow artist, so why not team up?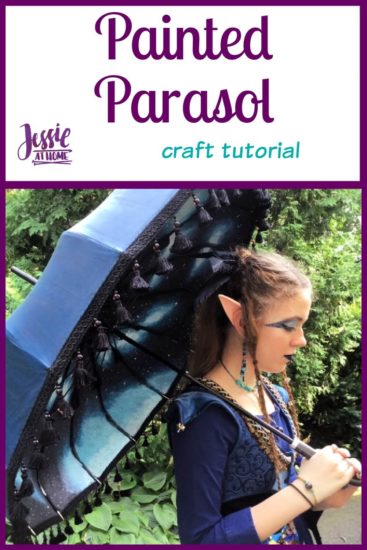 Many products used in this tutorial were provided by Plaid. All opinions are those of myself and Alyssandre.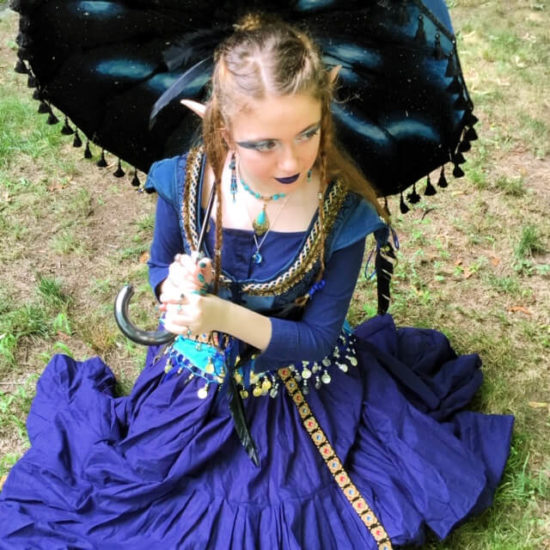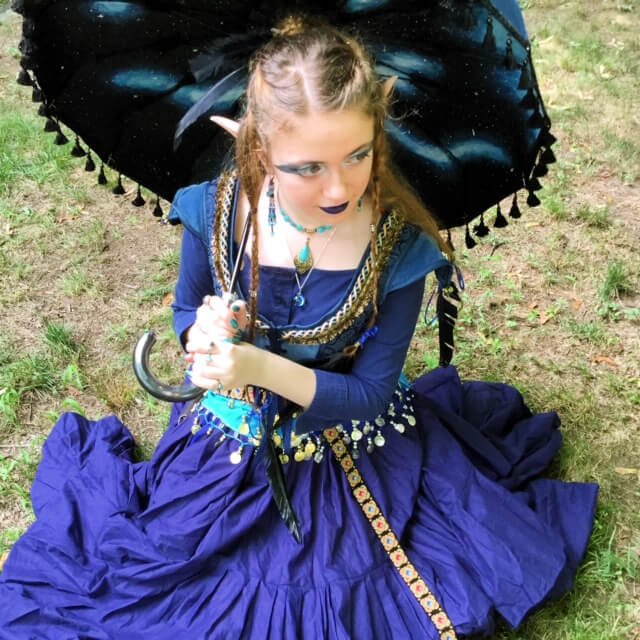 Alrighty; Alyssandre wrote up the steps to her painted parasol and took lots of photos. So, here they are!
Materials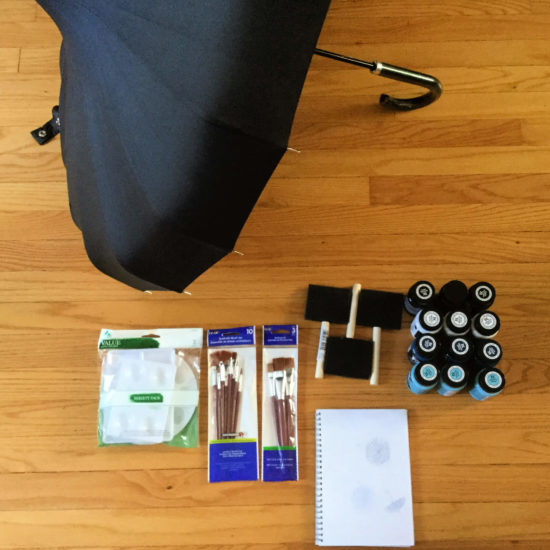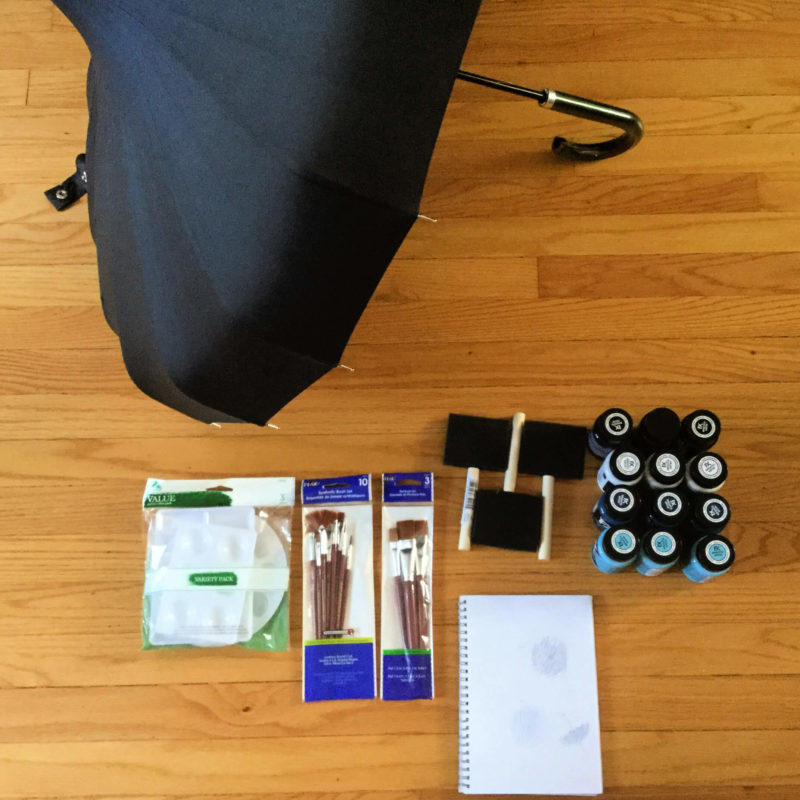 Painted Parasol Tutorial
After reading the paint's instructions. Paint the top of the parasol entirely in dark blue then let it dry for an hour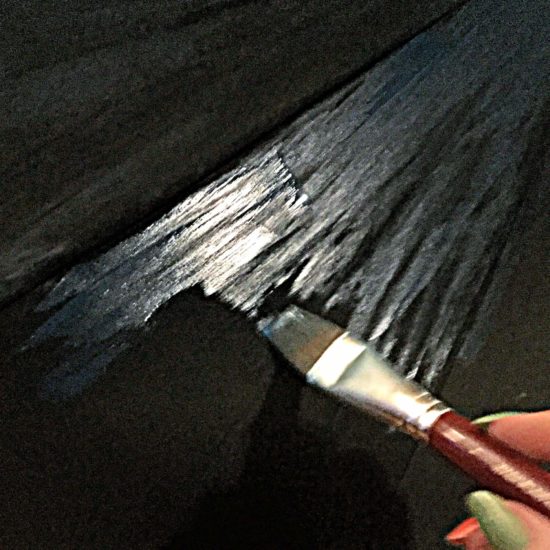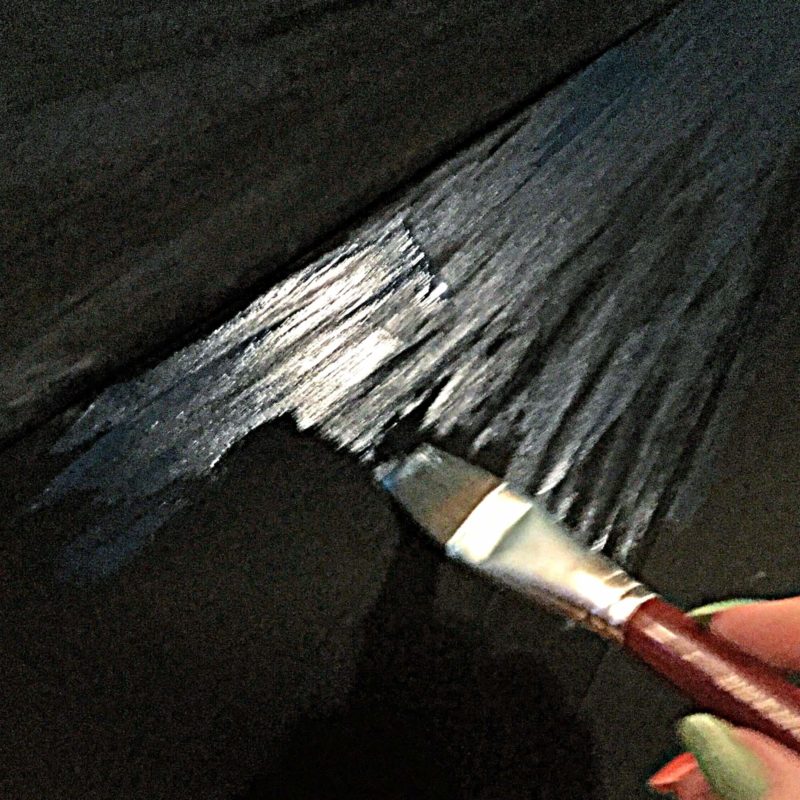 Add another coat and let dry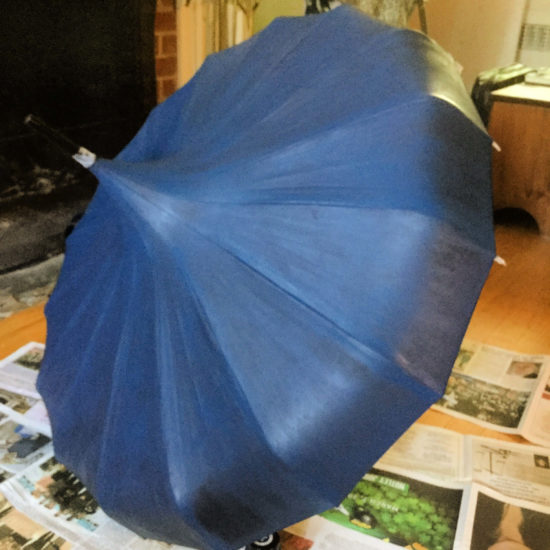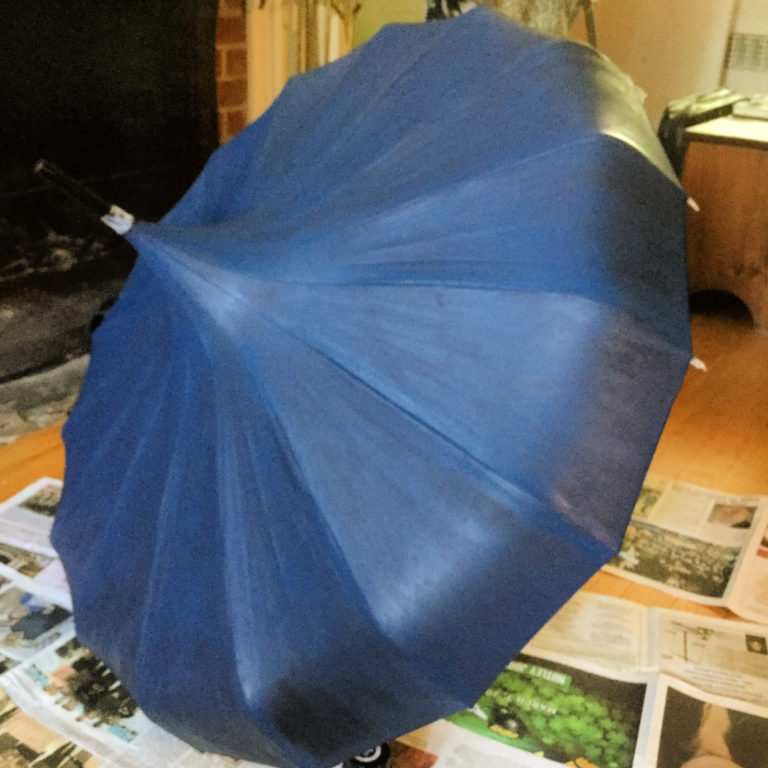 To get ready to paint the underside of the parasol, start by taping off any parts you don't want to get paint on.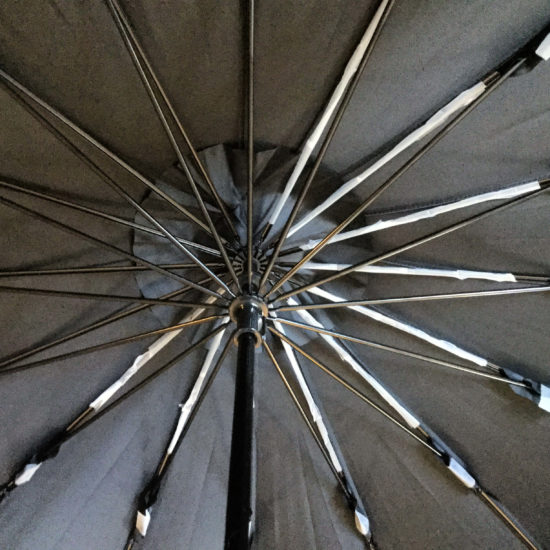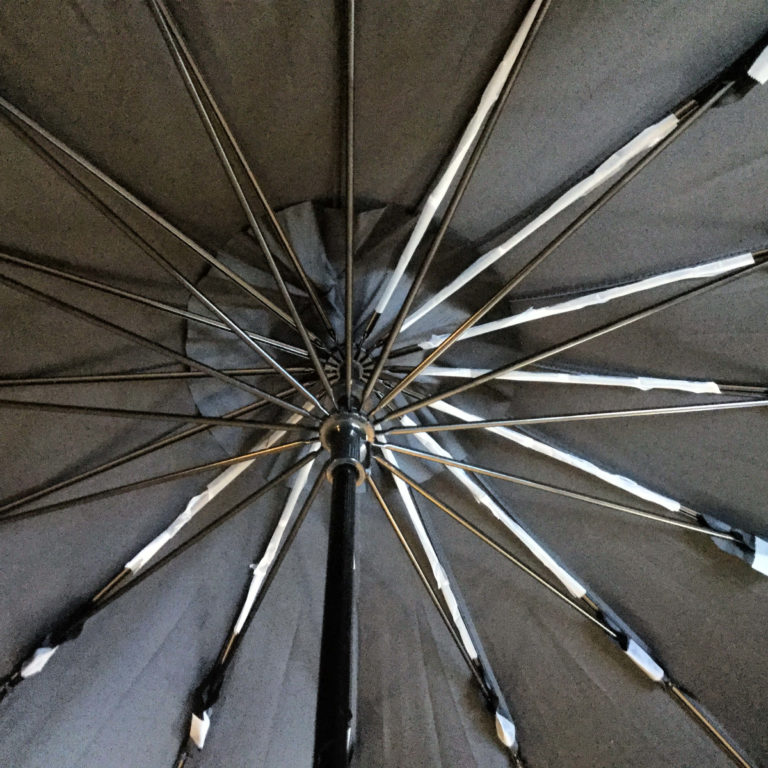 Before attempting the galaxy look on the bottom of the parasol, try doing it on a different surface to get use to the paints and the technique. I suggest looking up tutorials on how to paint galaxies on YouTube to get an idea of how to do it.
Using sponge brushes, take your time in painting your galaxy. Remember to refer to your galaxy tutorial if you feel the need. For each color, I recommend doing two coats or more to make the color pop more and seem a little more opaque.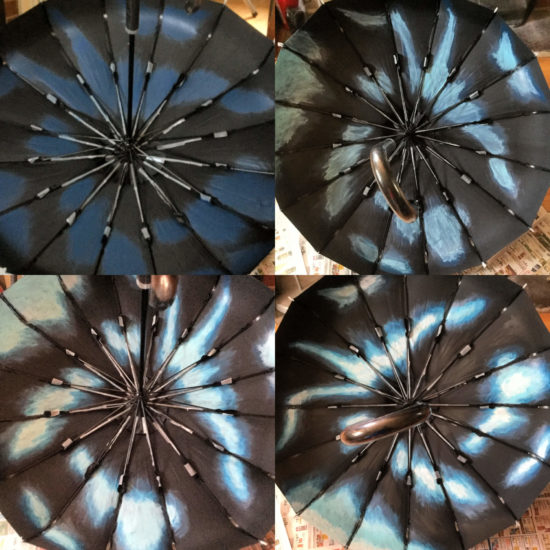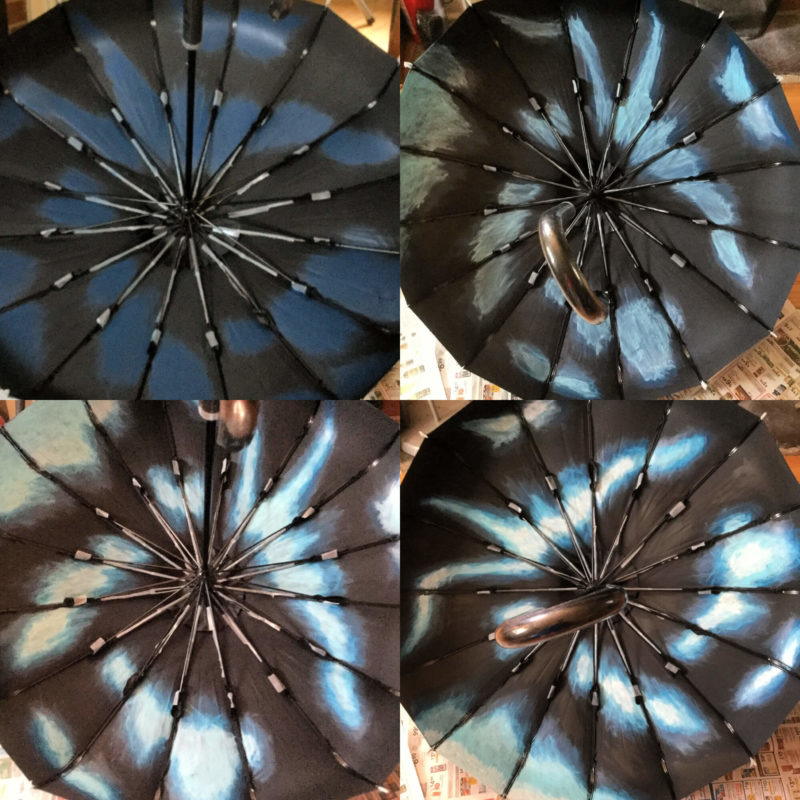 Use an old toothbrush to make the stars of your galaxy. Or you can use whatever method that works for you. For some of the stars, I simply dipped the end of a bamboo skewer (or end of paint brush) into the paint and dotted it at random.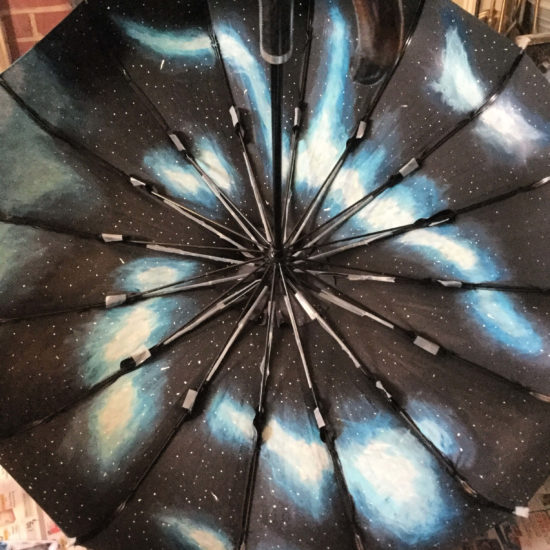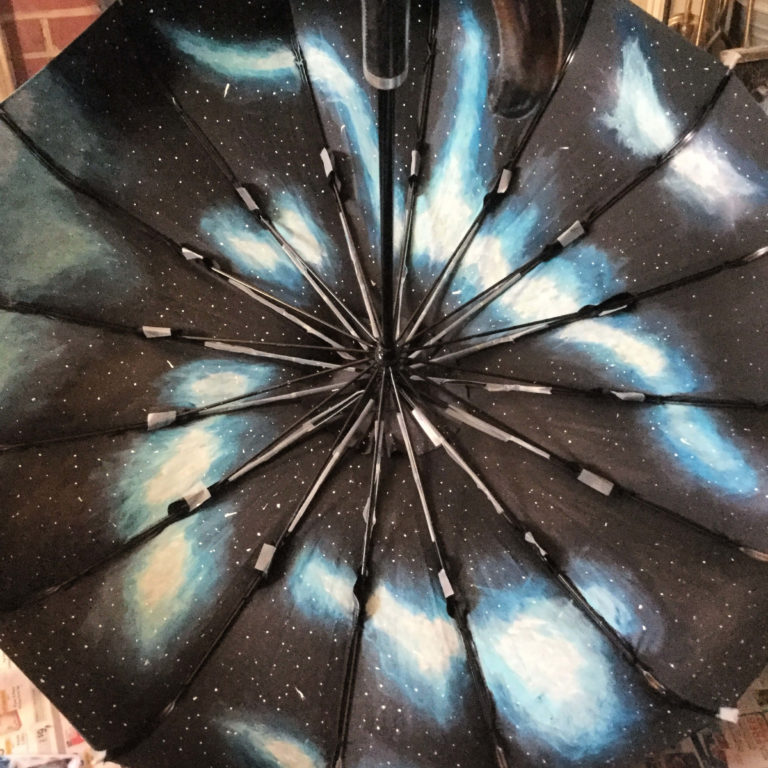 Lastly use a detail brush to paint the bigger twinkly stars in your galaxy.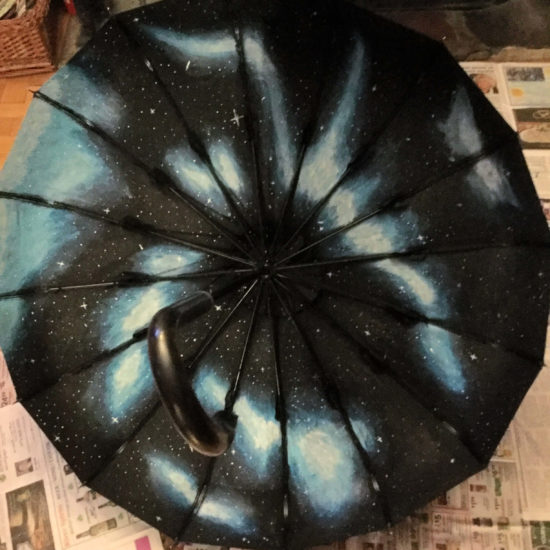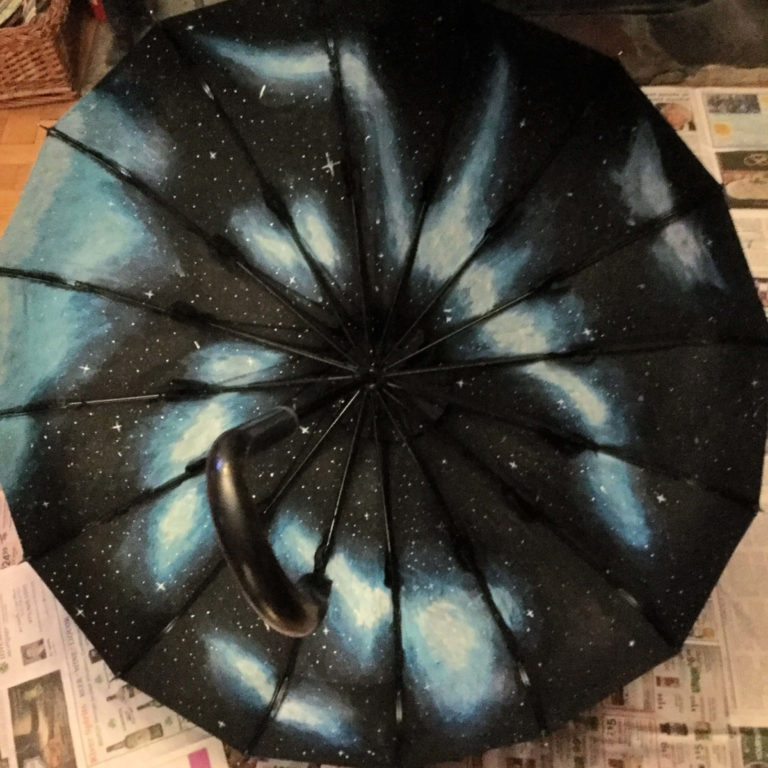 Finishing
For the sake of keeping your paint job safe. I recommend sealing the parasol with a waterproofing sealant. I am using "Atsko SILICONE WATER-GUARD" because it only takes one coat and won't leave a stench after spaying.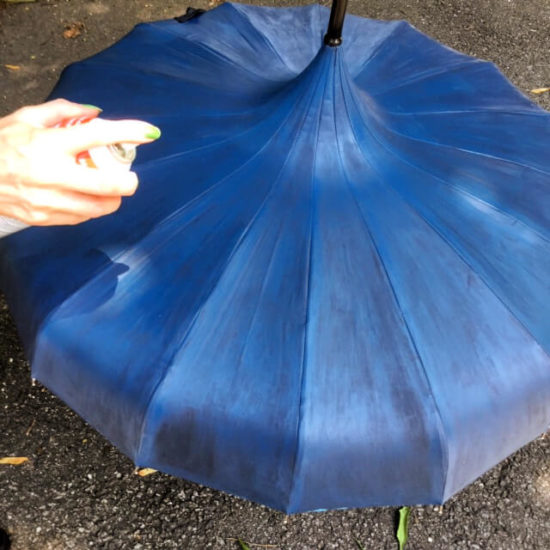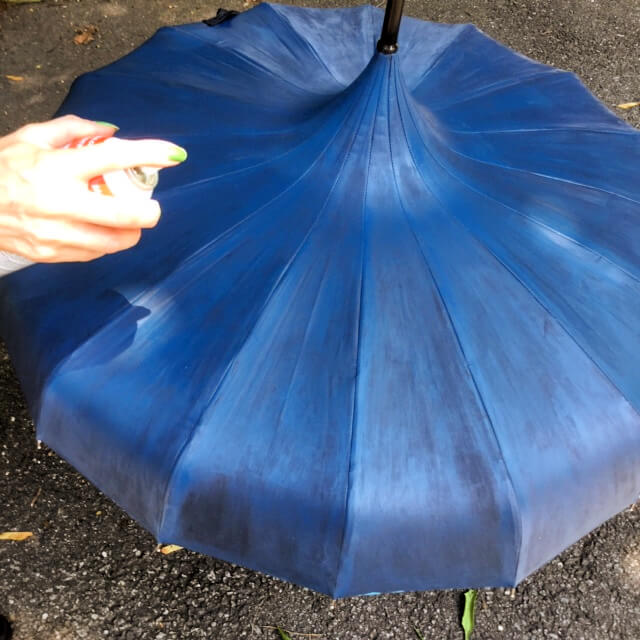 This last step is optional. I am taking a trim and sewing it around the entire edge of the parasol.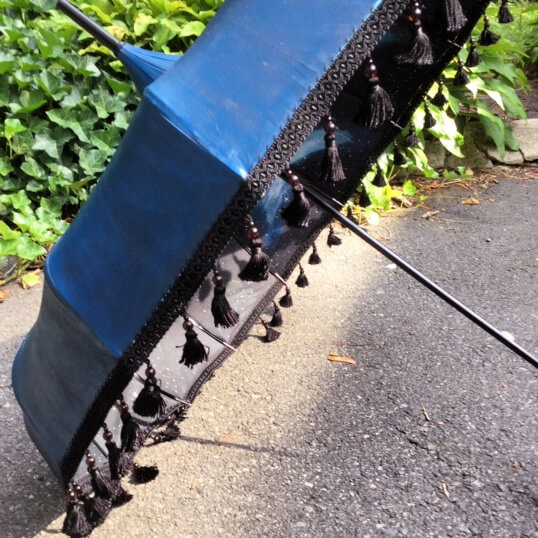 Done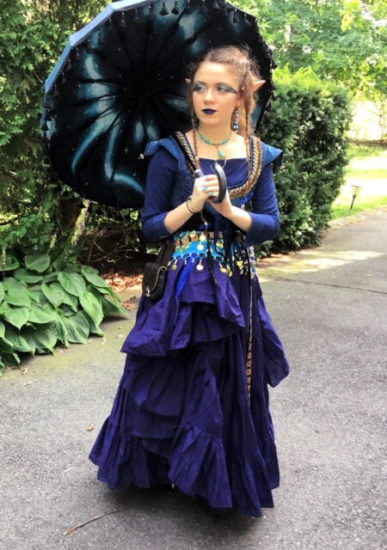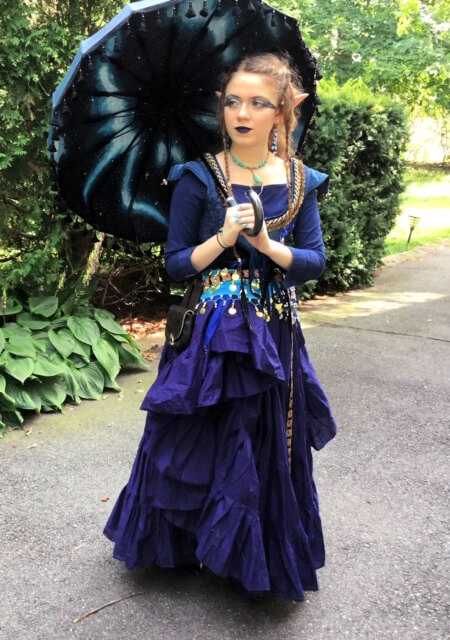 Wasn't that awesome? I love Alyssandre's painted parasol. I think we may have to get her to make some more crafty tutorials for us in the future.
Happy crafting my friends!
Here are some products you may find useful.
[signature]
If you liked this painted parasol post, then take a look at these.