This week I am pleased to feature a wonderful designer who is also a great friend: Celina Lane of Simply Collectible! Celina is quite versatile in her creations. She has some fun and adorable amigurumi patterns, many lovely wraps and accessories, and a variety of other crochet goodies. Celina loves to show off what YOU make with her patterns, so she has a "you made this" feature where you can share pictures of finished items you have made using simply Collectible patterns. You can learn a little more about Celina here.
Celina has many free crochet patterns that can be found on her blog, and several sale patterns as well. Being the generous soul that she is, she has provided a coupon code for Jessie At Home fans to get 75% off those sale patterns on Ravelry!! Use the coupon code
BIG SAVINGS
through July 22nd end of day eastern time to receive your 75% off Celina's sale patterns.
Here is a selection of Celina's patterns (some free, some for sale) along with a little something that Celina has to say about them. ~ I have to say, I think the flying pig is my favorite!!
1) Coraline in Minden Cowl
This oversized cowl wrap is just that and it's perfect. Fabulously wide and the perfect length, it isn't heavy due to it's mesh design and still quite warm as each mesh square creates a little pocket of warmth.
2) Rainbow Daze Washcloth
This Cute Rainbow Daze Dishcloth can also be used as a washcloth or whimsical coaster. At a length of 7 inches, it can cover quite a bit of area and clean a lot of little faces or even glassware. It's super easy to work up and you can finish one in about 15 minutes! Make a set for your craft fair inventory or for baby shower gifts.
3) Flying Pig Amigurumi
This is my original design and I just love him. Never was much into pigs until now as he just won my heart.
4) Give Him the World Amigurumi
You want him to have the whole world at his finger tips, and now you can. Follow this carefully designed and easy to follow Earth Amigurumi crochet pattern. I first released this pattern in 2010 when my son was only 4 years old.
5) Love Baby Alien/Monster Amigurumi
Is "Love Baby" an alien or a monster? We don't really know. What we do know is that it is adorable and silly and easy to hold! This is a little something for babies, children and adults alike.
6) Tuscan Countryside Cuff
Tuscan Countryside Cuff has a very complex look to it, but is quite simple in construction.
7) Not Granny's Sassy Barefoot Sandals
These are tied on simply with a thread that is not chained nor attached with anything other than a simple slip knot with a yard of thread for each one. So very easy!
8) Striped Stash Buster Blanket Pattern
When I started this stash buster blanket, I wanted something handsome for my son's room. He'd just turned 4 and was ready to graduate from the toddler decor and I was definitely excited about that.
9) Whimsical Penelope's 12″ Square
A beautiful 12″ square that can be transformed from motif, to tote, to market bag, to afghan, or even a wall hanging. It's simple, elegant, and easy.
Don't forget to check out some of the other great Round Ups that have happened in Blogland over the last week!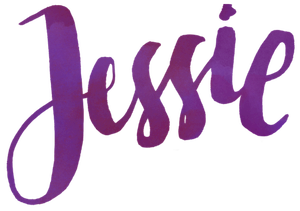 ©Copyright 2015 Jessie Rayot / Jessie At Home All my videos, patterns and posts are my own work. Do not copy them in any way. If you want to share this information with someone, share the link to this post. If you want to share on your own blog / website, then you may use the first photo in this post and link back to this post. You may not give away printed copies of this post. Thank you.
This post may contain affiliate links/ads. If you purchase something from a link in this post, I may be compensated.