It's not enough. Just saying thank you. But it is all I have.
You all are familiar with my Kat Coat pattern. I know I told you it was inspired by Kat of Katwise, and her beautiful upcycled sweater coats that can be found at her Etsy store.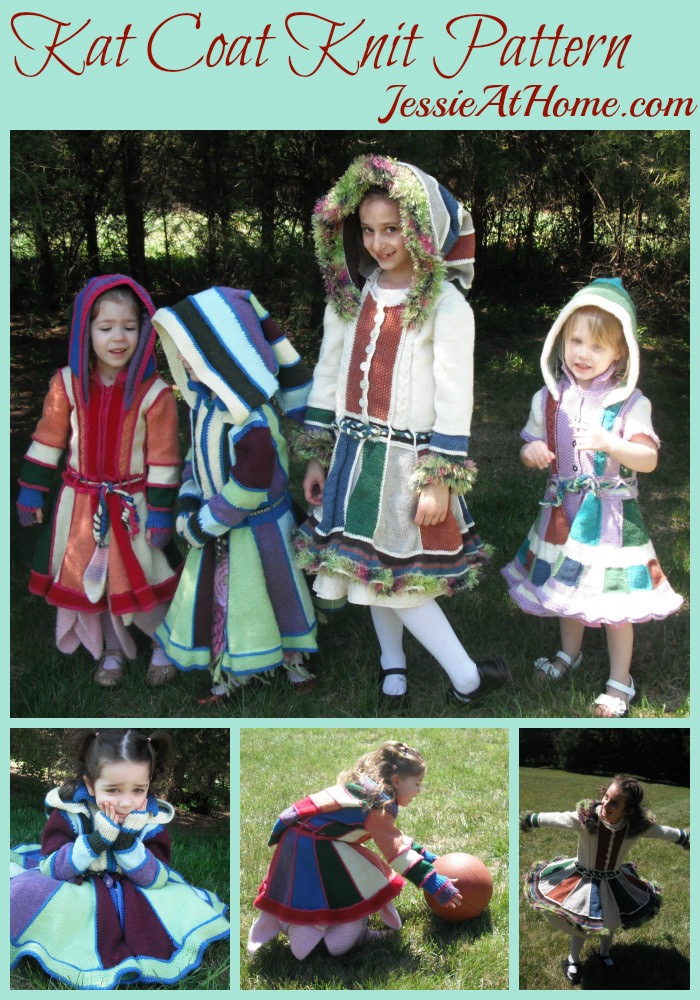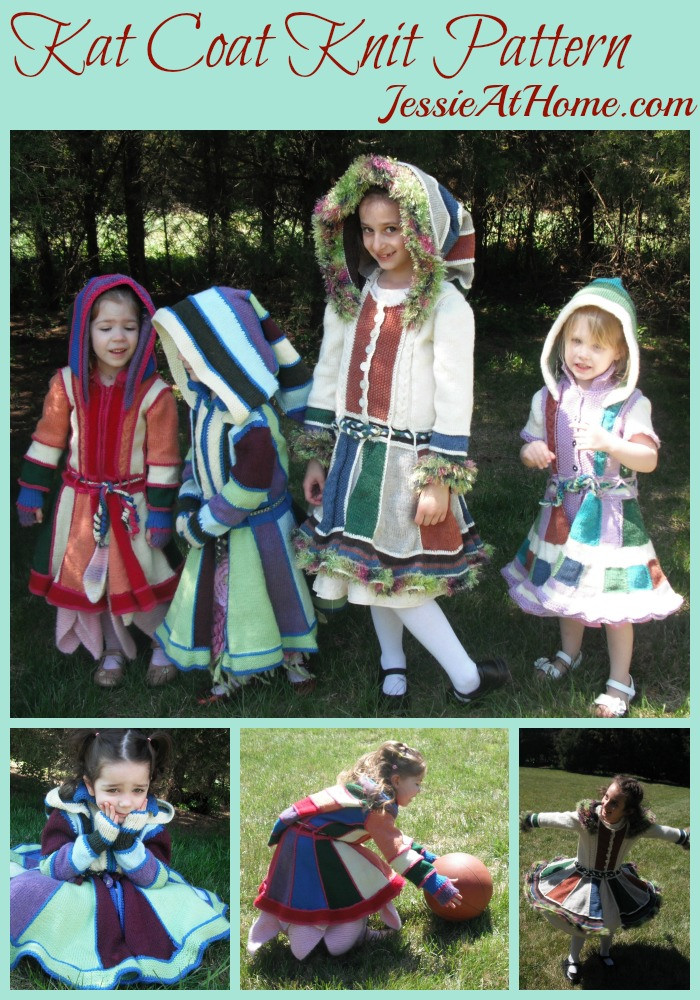 When I started the pattern, I contacted her to let her know what I was doing. I knew I had no legal obligation to her, my coats being knitted and her's being sewn of upcycled sweaters, there was enough difference that I was legally in the clear. That didn't matter to me. I was raised to give credit where it is due. I firmly believe that the world is a small place, and we all need to treat each other with respect. I also believe that us artistic types need to look out for each other, and lend each other a hand when we can. For all those reasons I contacted her. She was pleased to hear I was making a knit pattern, as people had asked her if there was one, and she does not knit. She does sell a sewing tutorial for the sweater coats in her Etsy store. I have purchased it and it is an amazing tutorial. Kat is a very talented and fun lady!
When I finished the child version of the pattern (the adult version is in the works, look for it in the fall if everything goes as I would like) I let Kat know and sent her the pattern. I know, she doesn't knit, but I just felt like she should have a copy.
Friday morning Berroco Yarn put a feature about me and my pattern on their blog. I had told them if they did so they had to make sure to include that Kat's coats were my inspiration. Again, it just felt like the right thing to do to me. When I saw the feature, and the credit to Katwise, I sent a link over to Kat because I thought it might make her smile. Well, Saturday morning Kat put a link on her Facebook page to my pattern. In a matter of hours I had sold a dozen patterns, and not all Kat coat patterns, so people were looking at my other patterns as well. I have been working so hard to get myself "out there." Trying to find people who would be interested in my patterns. I have done OK so far, but it is a work in process. My patterns are really quite good, I frequently get messages from happy customers who are impressed with the quality. Yet just having a good product doesn't mean success. In these days of social media, sometimes the best advertising is a plug from someone who already has a large fan base.
Kat's link to my pattern from her Facebook page has given my little business a huge boost. Significantly more then the feature on Berroco! The timing could not be better. We are having some serious financial issues over here. Doug's school system (Paterson, NJ) has gone more then 3 years with no contract and a pay freeze. We have reason to worry that if there is not a contract soon, we may loose the house we worked so hard for. Doug works a second job as well, for a total of 65 or more hours a week combined, but it is still not enough.
Every single pattern sale matters. Ever. Single. One. We both would rather my Jessie At Home business be my job over me getting a "real job" and it has the potential to do so much for us. Plus it makes me happy, and keeps me out of therapy. The social media advertising provided to me by Kat's post means so much more to us then I can say.
Thank you Kat. Thank you. Thank you every one of you who have found me because of Kat. Thank you every one of you who have found me by any means. Thank you.
[signature]