It's that time of year, GREEN!! Here are several free crochet patterns that have been made in green. Of course, you can make them in whatever color you want, but for now, they are green.
Here are the names and links of each pattern, along with a little something that each designer has to say about them.
1) Amazing Grace Fingerless Gloves ~ designed by Beatrice Ryan Designs
If you are new to my site, This series is dedicated to Breast Cancer Awareness and my dearest friend Sandra Kay Gilb who lost her battle to cancer in 2007. Please consider paying it forward by donating one of the items you make from these patterns to someone who is suffering or recovering from and illness or life event.
2) Green Meadows Cable Stitch Scarf Crochet Pattern ~ designed by Posh Pooch Designs
I have been working on this scarf for a while. I am so happy to have it done and happy to share it with you. I really love how it turned out. I am looking forward to wearing it. Guess I need a matching hat, though.
3) Put a Ring on it…A Crocheted Ring! ~ designed by KatiDCreations
My Dear Aunt is known for wearing rings, in fact a ring on every finger… So it is this memory that I have decided to try my hand at creating beautiful rings. I hope you enjoy them as much as I do.
4) Delia Hat ~ designed by Jessie At Home
The Delia hat is a playful beanie hat with a Jacob's Ladder detail running up the hat, which creates a little starburst pattern at the top. Switch up the colors and sizes to create a set of hats for the entire family!
5) DON'T BE JELLY. TODDLER BEANIE. ~ designed by Raising Robertsons Crochet
My son has been begging me for a Green hat. I ended up making it sizable for ages 1-3 years. So it fits his brother too. He even named it himself. He said it looked like a jellyfish. It's also green. The color of jealousy, which is a very relevant lesson for my three year old, now that his younger brother is almost as fast as he is when getting a toy!!! So we tell him when he gets jealous to "don't be jelly". It works half the time.
6) Luck of the Irish Napkin Ring ~ designed by Crochet Memories
Stitch up some super fast shamrock napkin rings for St. Paddy's. The kids will love them, they'll add to your holiday table and it never hurts to have a bit of green!
7) Snowy Ski Mask ~ Designed by From Grammy's Heart
A Ski Mask…just what my gran'son asked for! He said he needed one so he could play in the snow – said he didn't want a scarf but a mask so he could eat the snow! How do you refuse an adorable 3 yo?!
8) St Pattys Day Bunting ~ designed by Cre8tion Crochet
Top of the morning to ya… hope you have a great St. Patricks day… here is a cute, quick little pattern to bring you some good ol' Irish Luck!
9) Spring Shawl ~ designed by Kim Guzman
Kim says this lovely Tunisian crochet wrap is "Kinda green." I say it is "green enough!"
10) Loopy Love Baby Sweater ~ designed by Tamara Kelly of Moogly
The Loopy Love Baby Sweater is available in 3 sizes, and while I've switched up the yarn used rather than using the same yarn as the other Loopy Love items, the weight and hook size is the same, so they all coordinate.
Don't forget to check out some of the other great Round Ups that have happened in Blogland over the last week!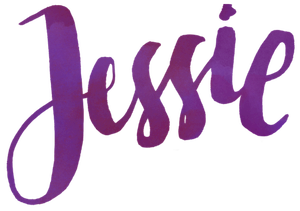 ©Copyright 2015 Jessie Rayot / Jessie At Home All my videos, patterns and posts are my own work. Do not copy them in any way. If you want to share this information with someone, share the link to this post. If you want to share on your own blog / website, then you may use the first photo in this post and link back to this post. You may not give away printed copies of this post. Thank you.
This post may contain affiliate links/ads. If you purchase something from a link in this post, I may be compensated.