We are all woven together, especially on days like today. So it seems that all the weaving I've been doing lately is quite appropriate.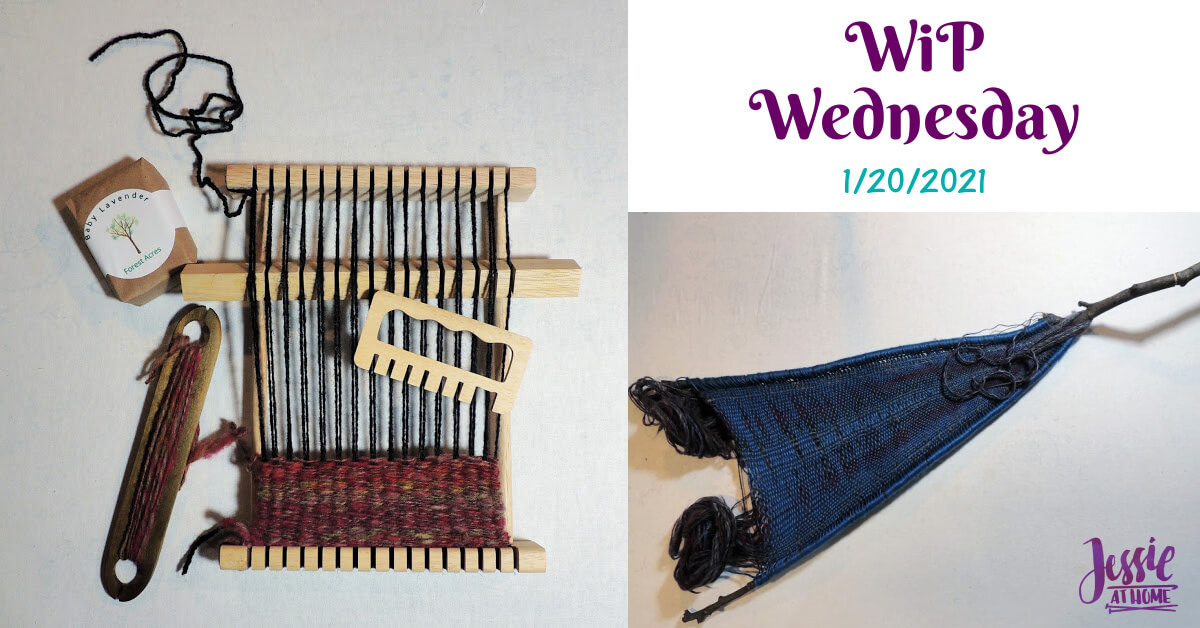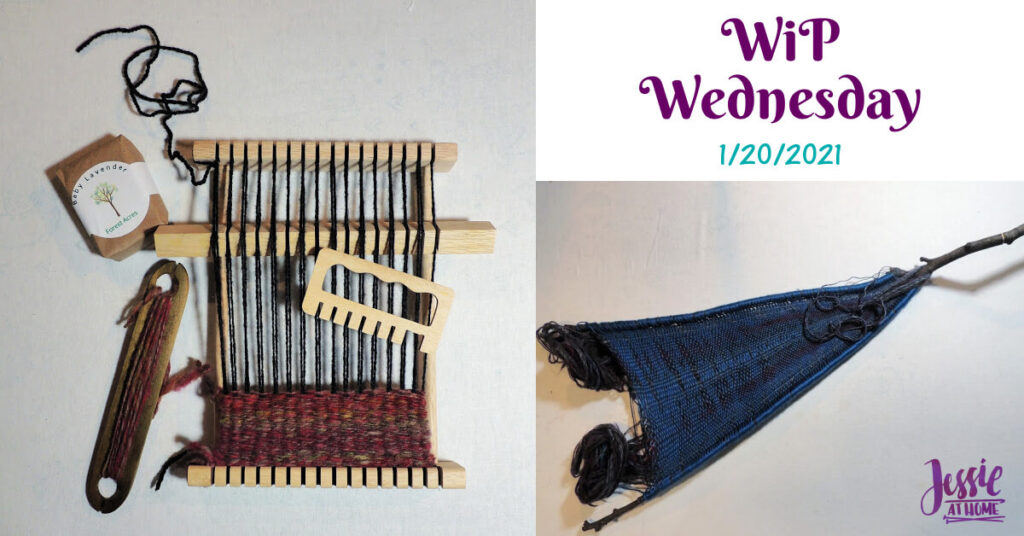 Before I share my current Works in Progress (WiPs), I feel it's important to acknowledge this historic day. Today, in just a few moments from when I'm writing this, we swear in our 46th President in the USA. If there is ever a day when the country and the whole world is woven together, it's today.
Here is what I wrote on my Facebook page this morning:
As my coffee was brewing this morning, I looked out my kitchen window upon the
thin blanket of snow covering everything. It was so beautiful. I started to cry.

I cried with relief. I cried with sorrow. I cried because Pandora's box has been
leaking the worst of humanity upon our country for the past 4 years. I cried for
the 400,000 lost souls. I cried for black lives that clearly don't matter. I cried for
everyone in America who isn't white, cis, straight, and middle class or higher.
I cried for everyone in America. But mostly I cried with hope, because we know
the last thing left in Pandora's box was hope.

I have hope.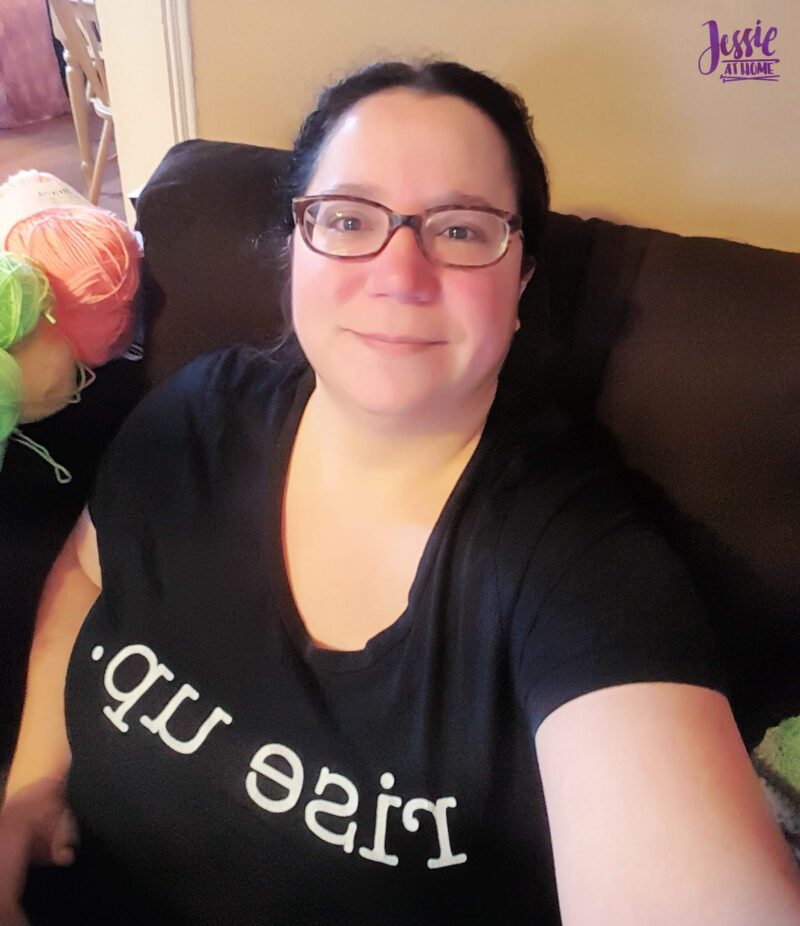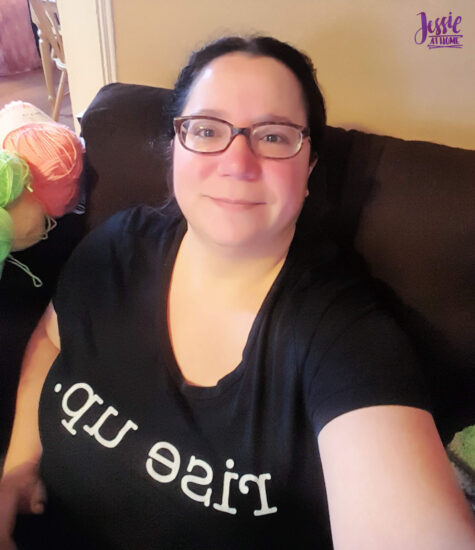 Now, let's get to those creations, shall we?
As part of my role as Queen of Acre, I'm in need of many gifts. So one item I'm making lots of is wool soap bags with nice soap inside. It's soap and scrubby in one, and as it's used, the bag felts and gets smaller along with the soap. Many medieval re-enactors go to camping events, so these are super useful.
The warp yarn is one I won at a charity auction at a medieval event. The weft yarn is all handspun on my drop spindle by me.
Small Weaving Looms HERE
Drop Spindle HERE
Pin Drafted Roving HERE
Handmade Soaps HERE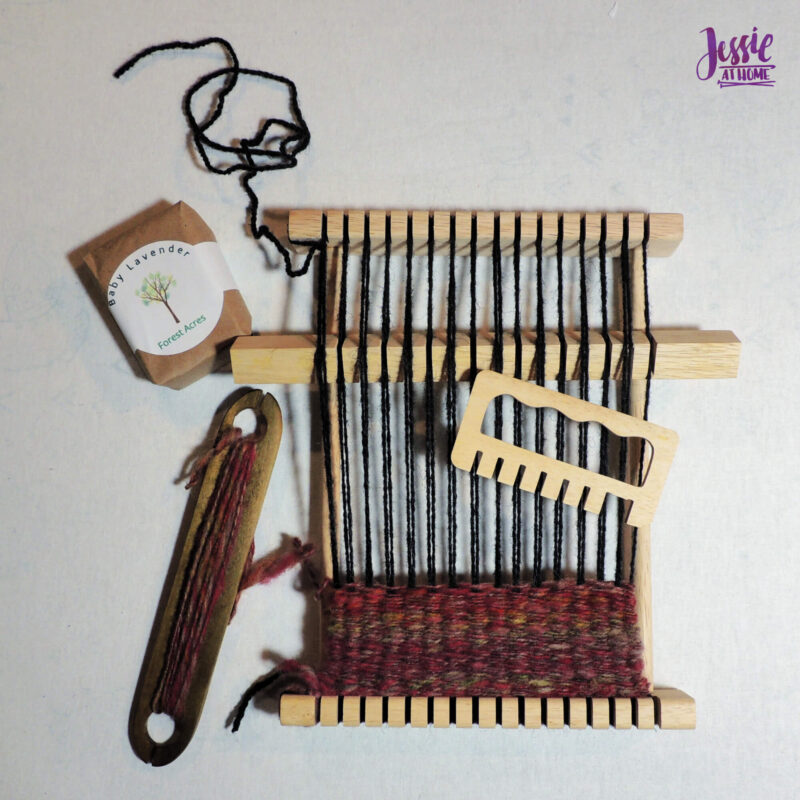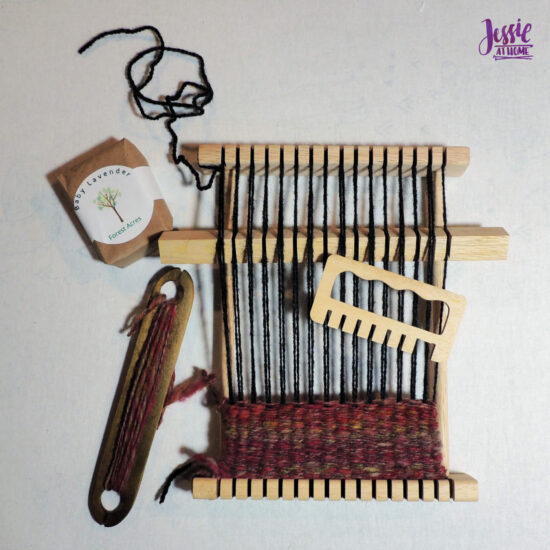 I'm not totally sure what this is going to become. It's one of those "Hmm, what happens if I do this and then just go where it leads me?" I guess we'll see.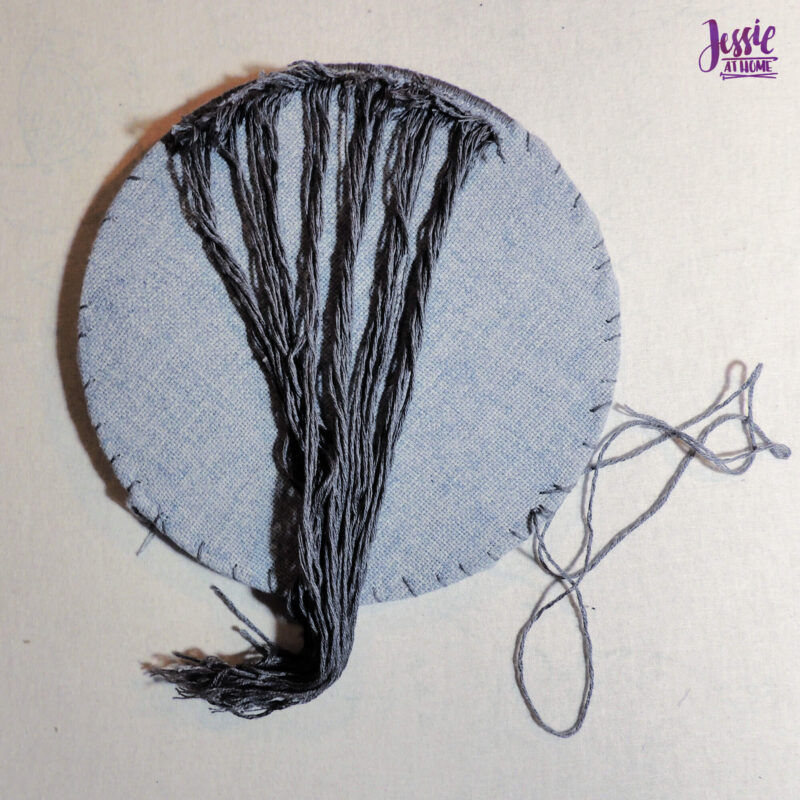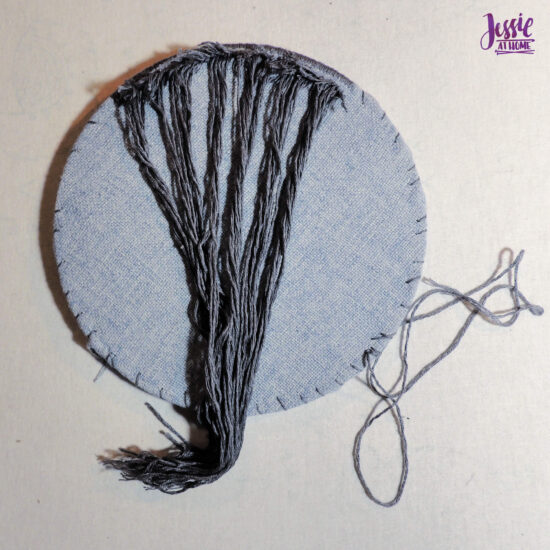 This is my stick. It makes me happy. I'm having a great time creating it, and it keeps getting better and better. I have various hanging and finishing ideas weaving through my mind.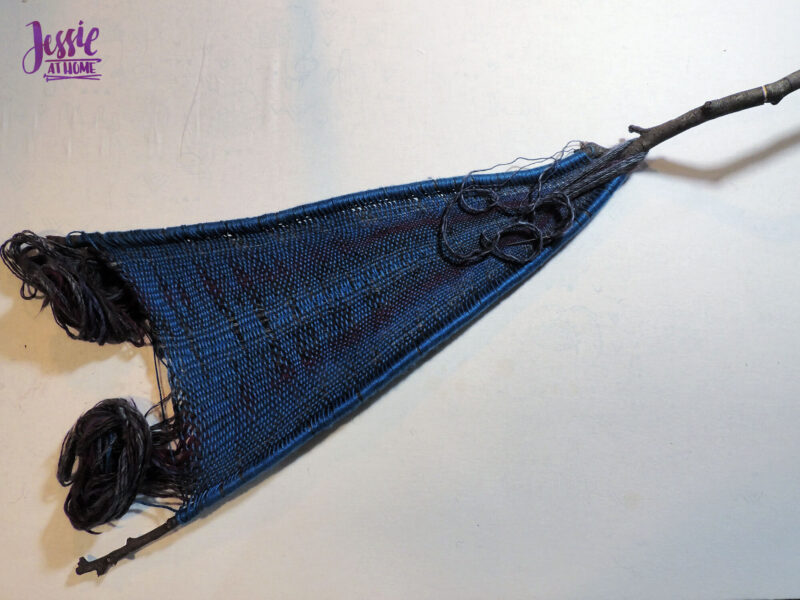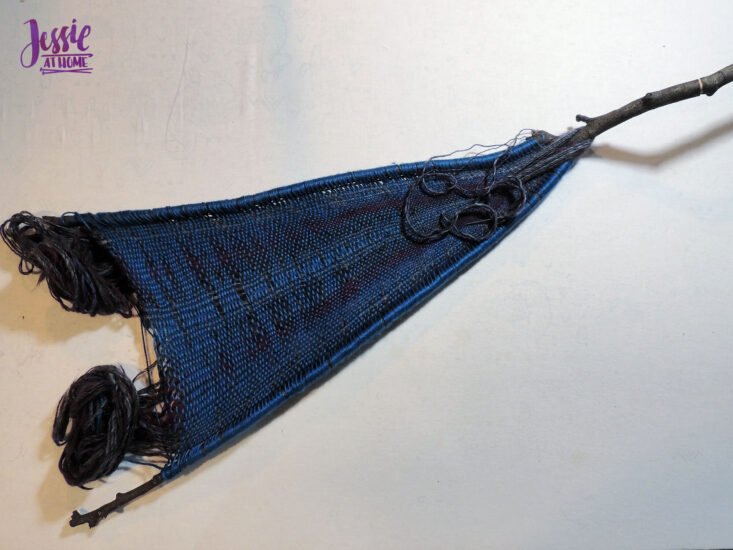 This isn't so much a WiP as something I hope will be a WiP soon. I took a nalbinding class several years ago at a medieval event. I really enjoyed it, but didn't keep up with it. Now I don't remember how. So I want to watch some tutorials and give it a go again!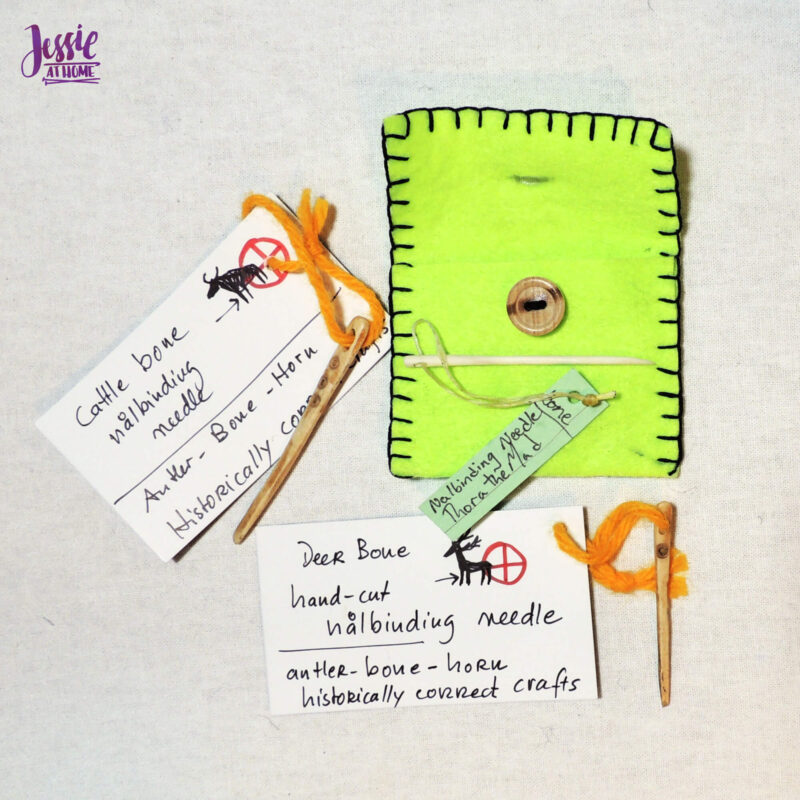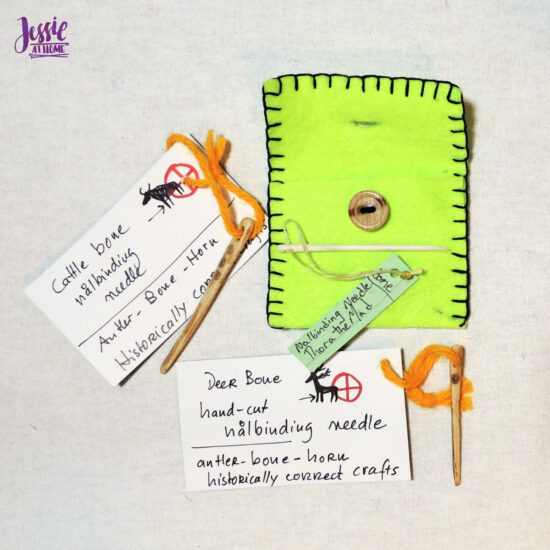 Be sure to join my Facebook group and show off your WiPs, I LOVE to see what you're all up to. Happy creating my friends.
Did you enjoy what you found here at Jessie At Home? Then sign up for my newsletter and like my Facebook page, so you'll get all the updates on new tutorials, other posts, sales, and coming events.
If you have any questions, want to share pictures of your work, or just want to chat with Jessie and other crafty individuals, than join my Facebook group.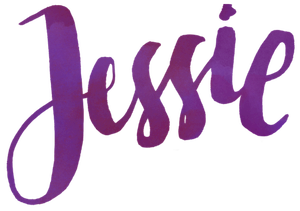 © Copyright 2021 Jessie Rayot / Jessie At Home All my videos, patterns, charts, photos and posts are my own work, so you may not copy them in any way. If you want to share this information with someone, then share the link to this post. If you want to share on your own blog / website, then you may use the first photo in this post and link back to this post. Also, you may not give away printed copies of this post.
If you liked this Woven Together WiP post, then take a look at these.