Hello my Blogland friends! It's been a bit since my last check in to share life here At Home with you. This morning I felt the need, and you know what, it feels good to chat with you all again.
I've been working on re-organizing my studio, as well as some re-design of the studio. You know what that means: complete mess! I'll get to that in a moment. First, let's look at the little messes I have around our family areas.
I love a tidy space, and I also love a space that can be lived in. Sometimes the two don't go together, and that's OK. Our home may not always be picture perfect because we live here. We can give it a tidy when guests are coming.
On occasion it goes from "lived in" to "messy", and that's OK too. It happened last weekend and I asked the family to help me take care of it real quick. We all pitched in and got it taken care of in under an hour – and that includes all the time lost to making faces at each other and laughing.
A week later, we're hanging out nicely at "lived in." Here's the back of the couch that I use most often.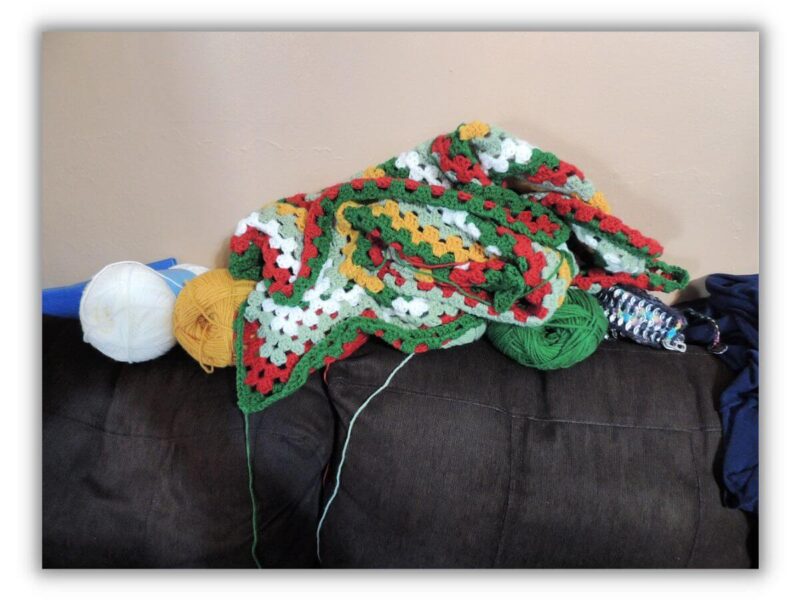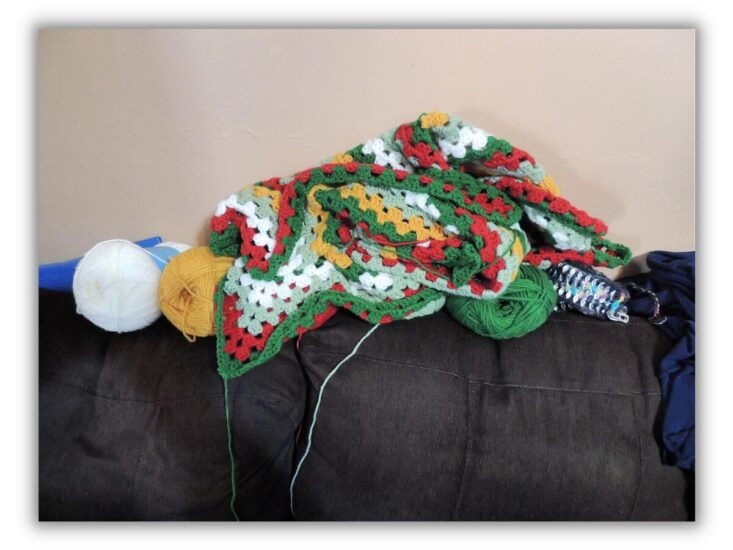 The opposite corner of the living room is where Vero likes to chill. He has a whole little cozy space set up. As a matter of fact, he just shuffled by in his PJs and is curled up down there with his phone. It's pretty adorable.
That's the Mossy Oaks Rug, and the Suzie's Striped Sampler Blanket.
Vero and I also sometimes claim the coffee table to make puzzles. It looks like Kyla's rainbow umbrella has found a home on top of the rainbow puzzle. Maybe she was hoping the umbrella would blend in and I wouldn't notice…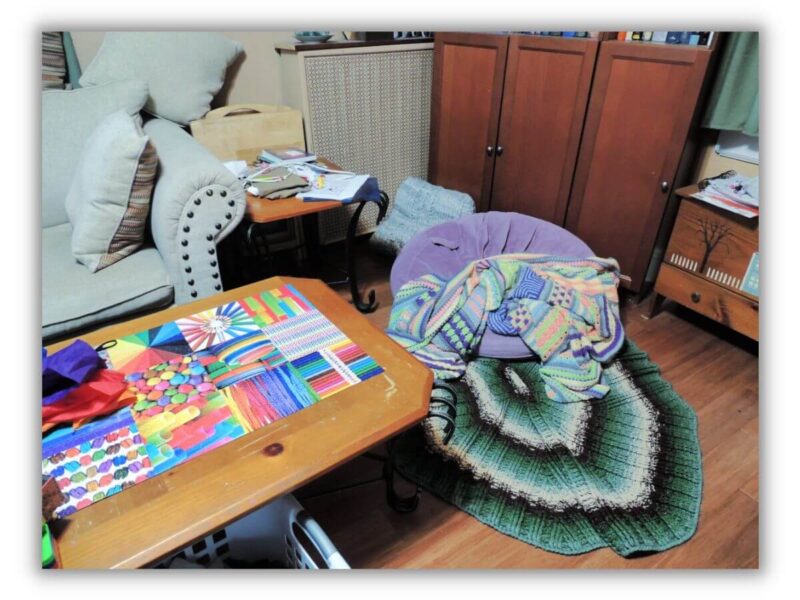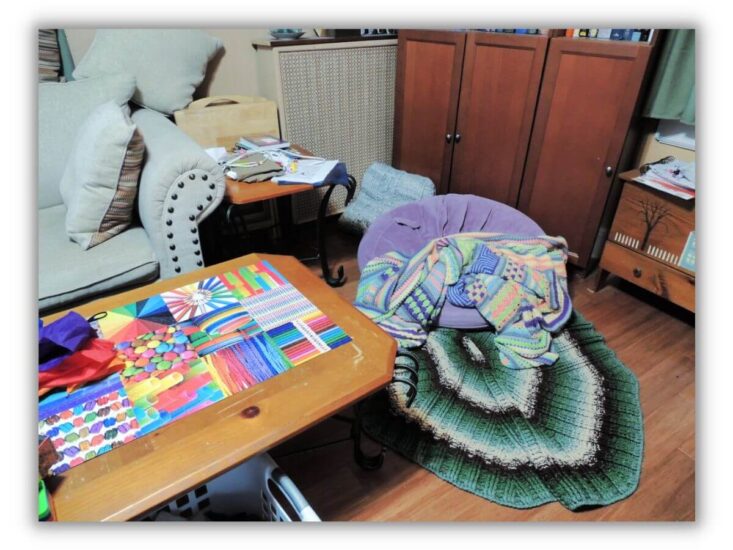 We have a dining table in our dining room, and a second table against the wall that is supposed to stay clean so we can use it as a buffet table or whatever we need it for. I am the biggest problem child when it comes to keeping it clean.
Here is a bit of what's on there right now. Left overs from some fun painting time I had two weeks ago. I keep saying I'm going to do more, which is why I haven't cleaned it up.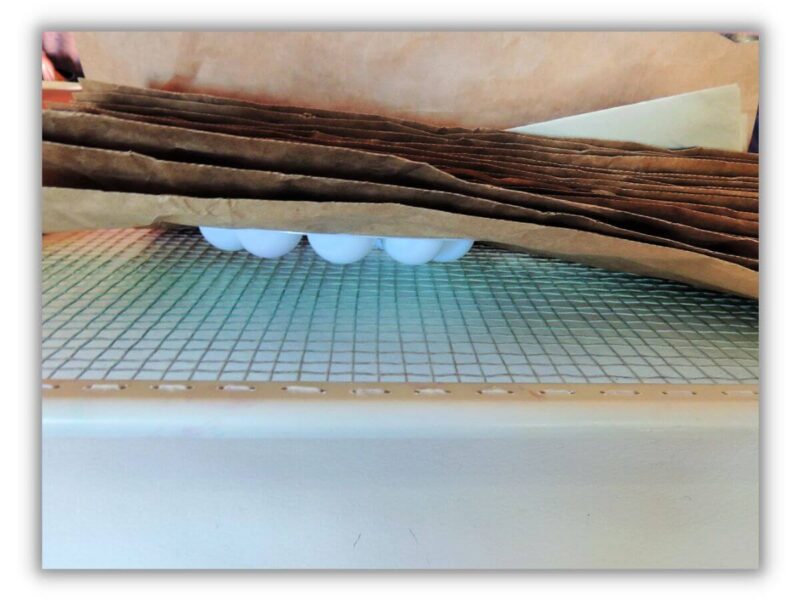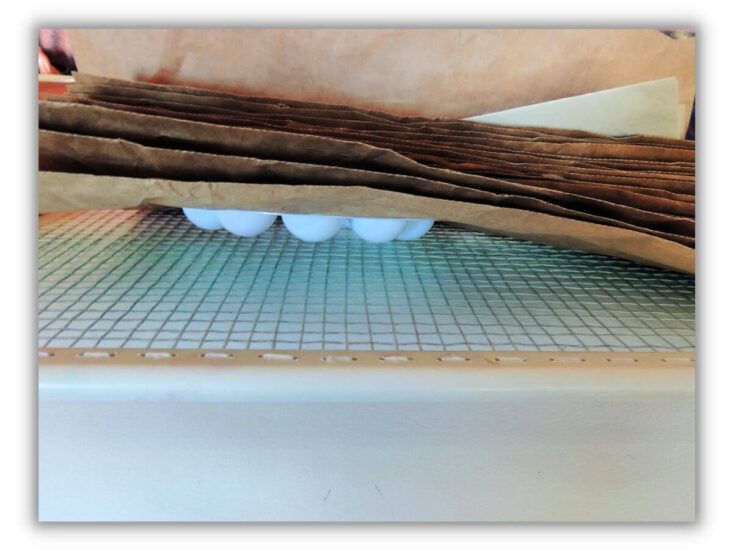 There is still room for the fruit bowl. Actually, that's the bread bowl sitting inside the fruit bowl. They look pretty together. I've been working on eating a more Mediterranean diet. My doctor suggested it. I like it, I can have my whole grain pasta, and tons of fruit and vegetables. What's not to love about that?!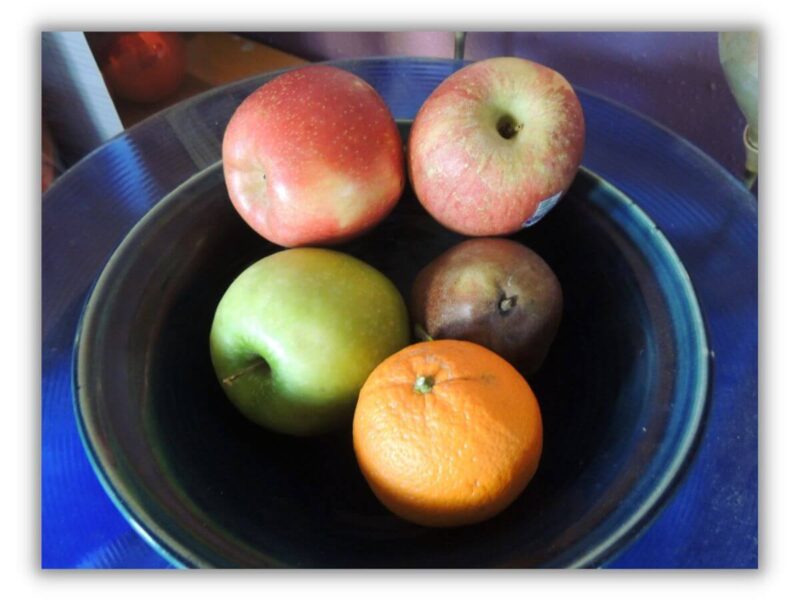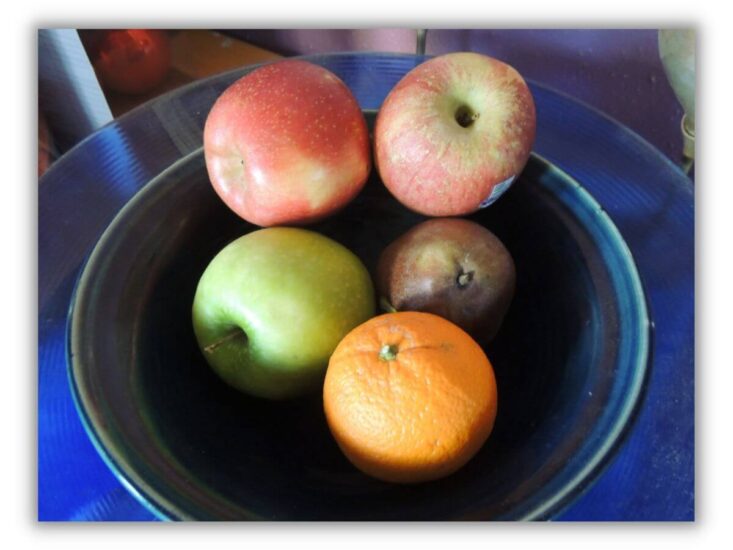 Now, let's head downstairs. The front half of my studio is really messy, as it's in the "going through everything" phase of organizing. So I'll show you some of the back half which is well on its way to being what I want.
Here's my desk. The little bit of mess on the desk is from yesterday when I went through a pile of items that needed to find homes. That's all stuff that will end up in the various bins behind my chair. I'll get to that first thing tomorrow.
It can get a little chilly down there, so I have a blanket that often ends up on my lap in the winter.
I'm really enjoying my new desk & work area. It's been super efficient!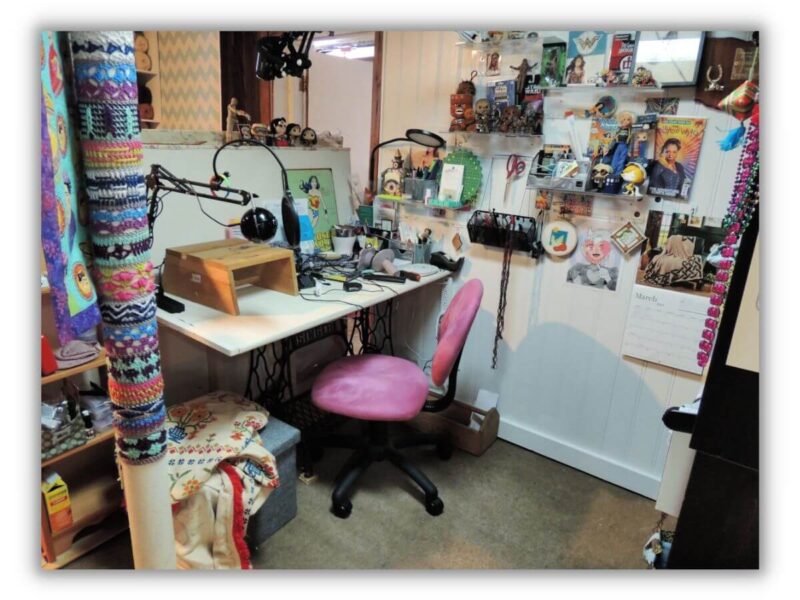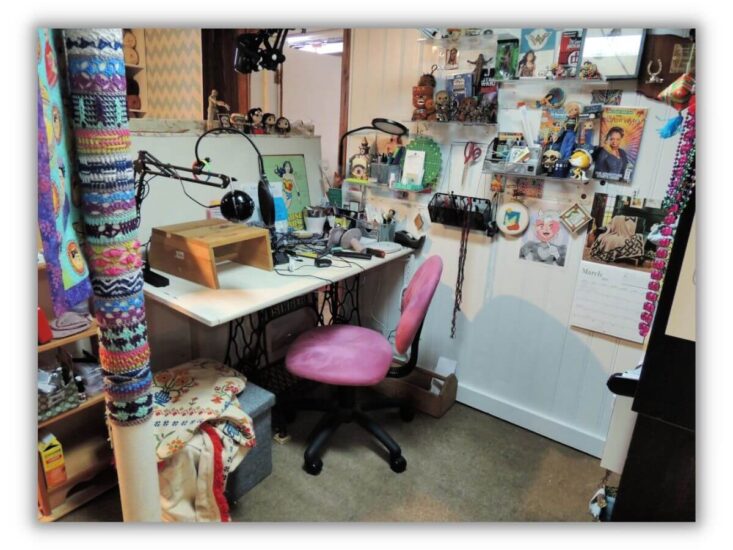 Here's what's behind my when I'm at my desk. It's mostly the supplies I used most, and my current projects, as well as chokies and "stuff" that makes me happy.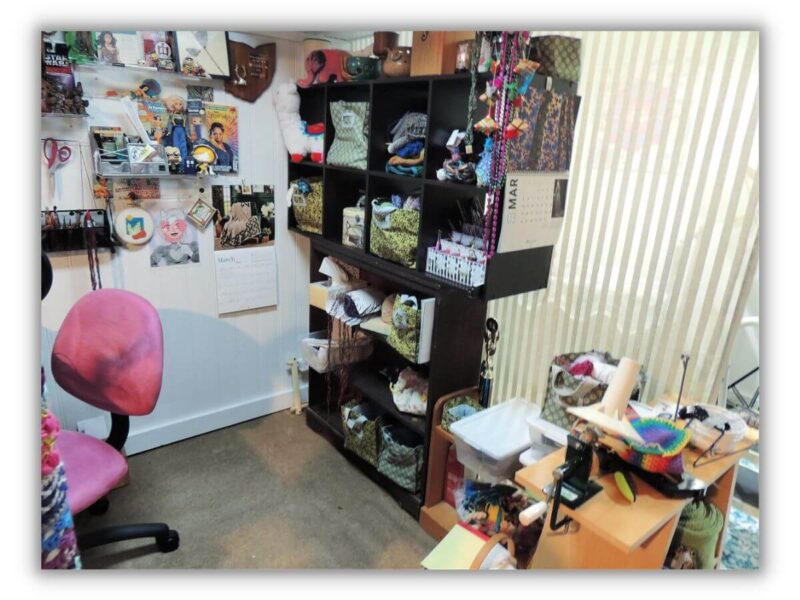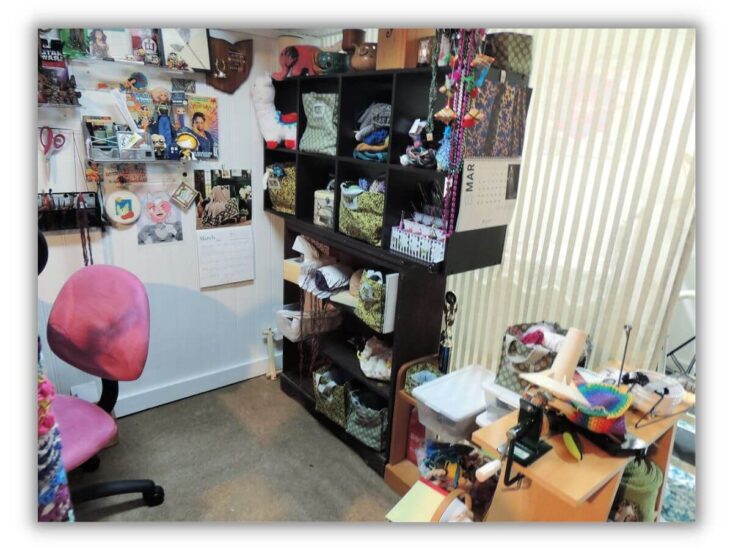 Here's the cozy corner for photos and videos. Sometimes I just sit there and pretend I'm in a cabin somewhere with not a care in the world.
Over the chair is my Fall Leaves Wrap.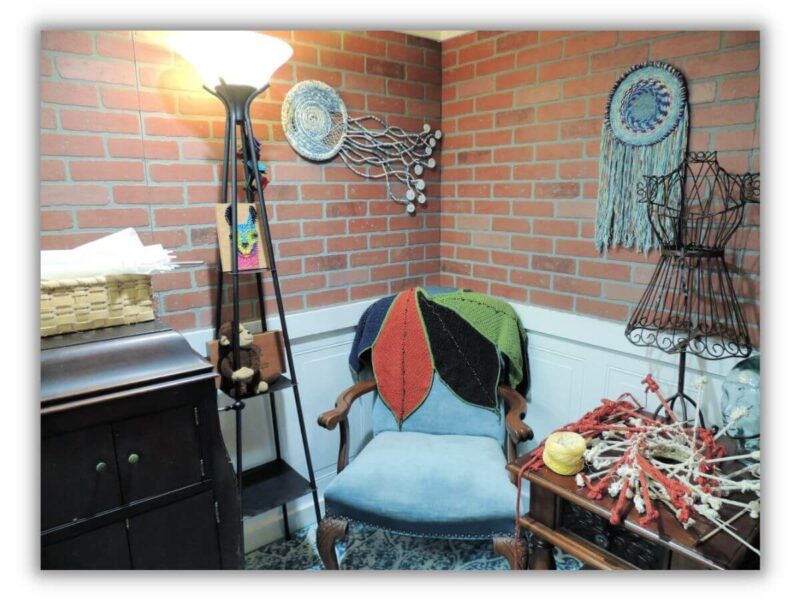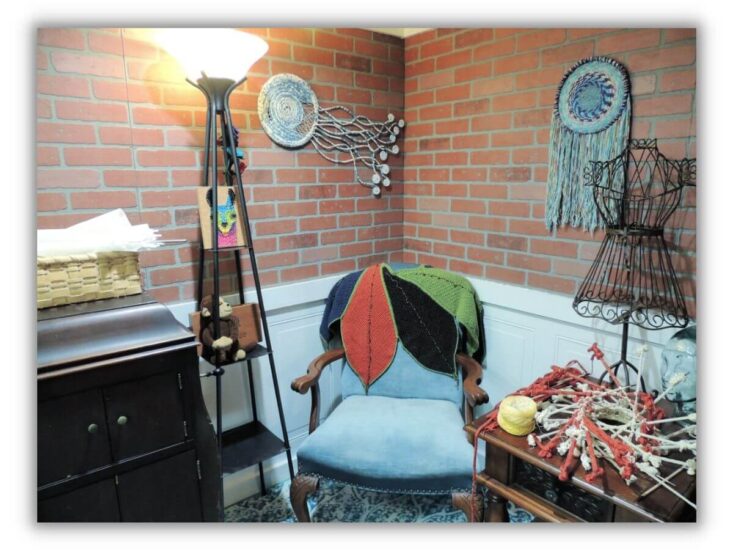 And next to that is the model corner, with some of my super-easy-to-work-with models. Yes, the baby seems to be having a little chat with the mannequin's head. It's fine, really.
Oh, in this photo you can see my Dimentional Flower painting, my Free Mom Hugs tie, and my Chunky Chevron Baby Blanket.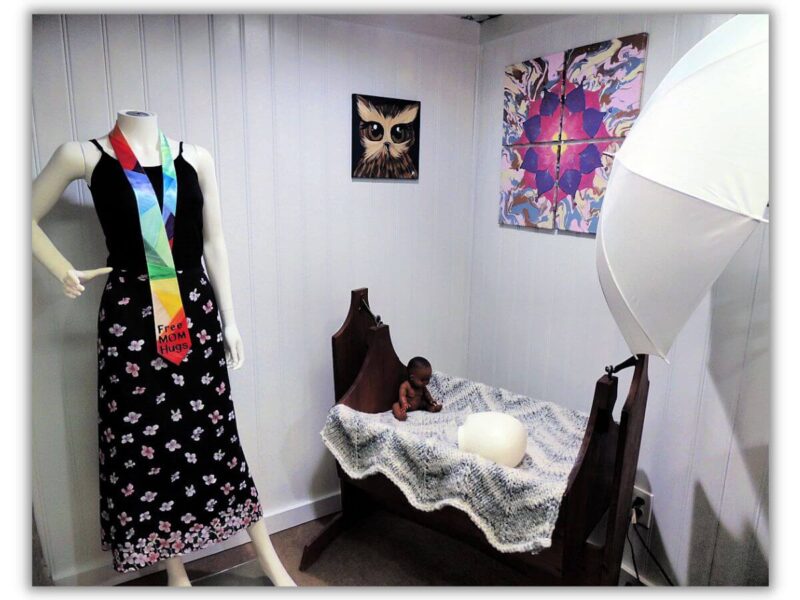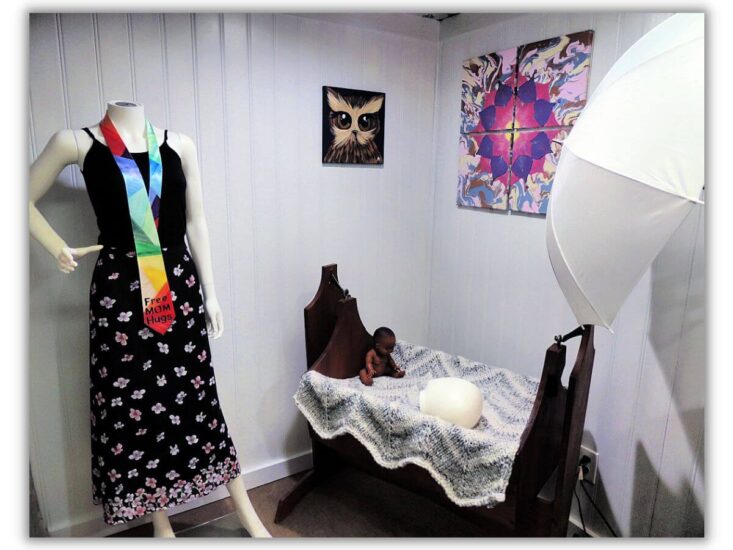 Separating that corner from the area behind me when I'm at my desk is a translucent piece of fabric. There's a window in the center of the wall between the 2 photo corners, and it lets in a good amount of light, so I didn't want to block it. Hence the translucent fabric.
Hanging above that is a blackout curtain rolled up around a fabric tube. I can unclip those strings and drop the curtain for a nice photo background.
The fabric on the ceiling is there because there is no other ceiling. It's the joists with the floor above, and all the pipes and wires between the joists. The fabric catches the debris that tends to fall as people walk around upstairs.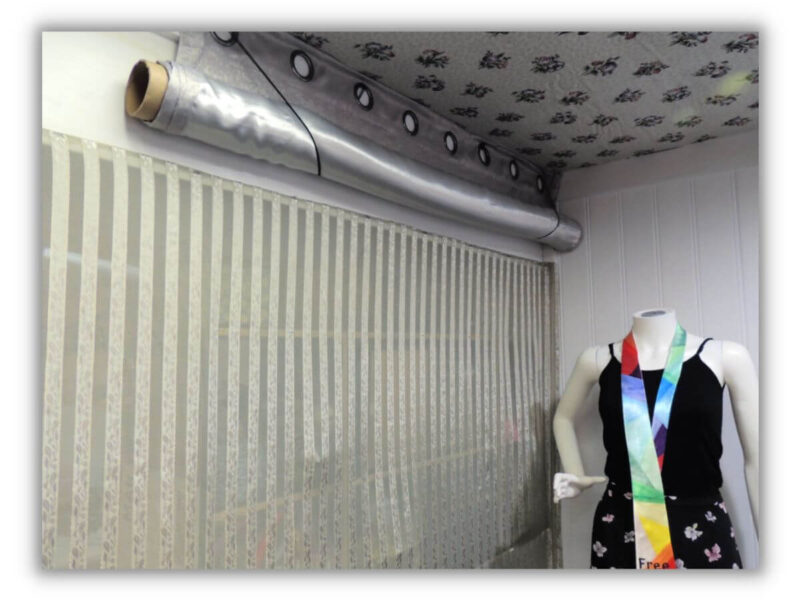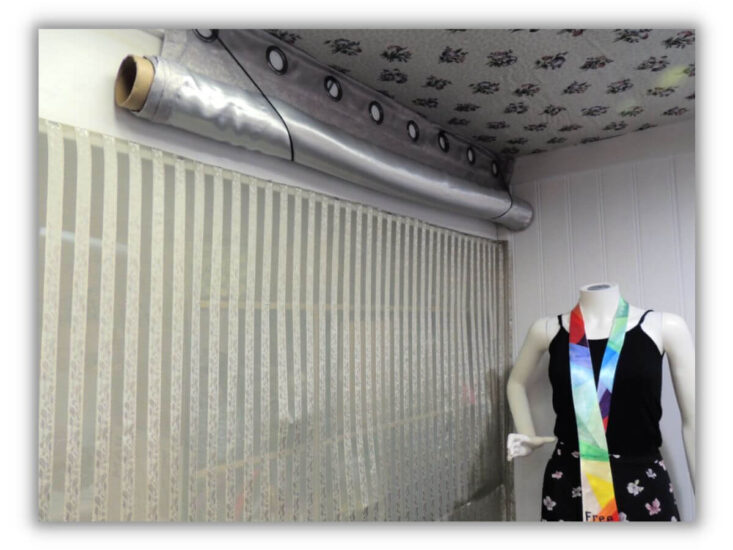 There you have it fam, a bit of my messy life right now. I've missed checking in with you. I don't want to make any promises, so I'll say that I would like to get back to keeping you all updated with the goings on here At Home.
Remember to take care of yourself. Drink plenty of water, show yourself some grace, and remember you do not need to keep your home or yourself picture perfect all the time.
Did you enjoy what you found here at Jessie At Home? Then sign up for my newsletter and like my Facebook page, so you'll get all the updates on new tutorials, other posts, sales, and coming events.
If you have any questions, want to share pictures of your work, or just want to chat with Jessie and other crafty individuals, than join my Facebook group.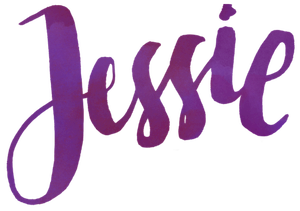 © Copyright 2023 Jessie Rayot / Jessie At Home LLC All my videos, patterns, charts, photos and posts are my own work, so you may not copy them in any way. If you want to share this information with someone, then share the link to this post. If you want to share on your own blog / website, then you may use the first photo in this post and link back to this post. Also, you may not give away printed copies of this post.