Stitchopedia Tutorial
Magic yarn is an easy and fun way to use partial skeins of yarn you love, but aren't sure what to do with them.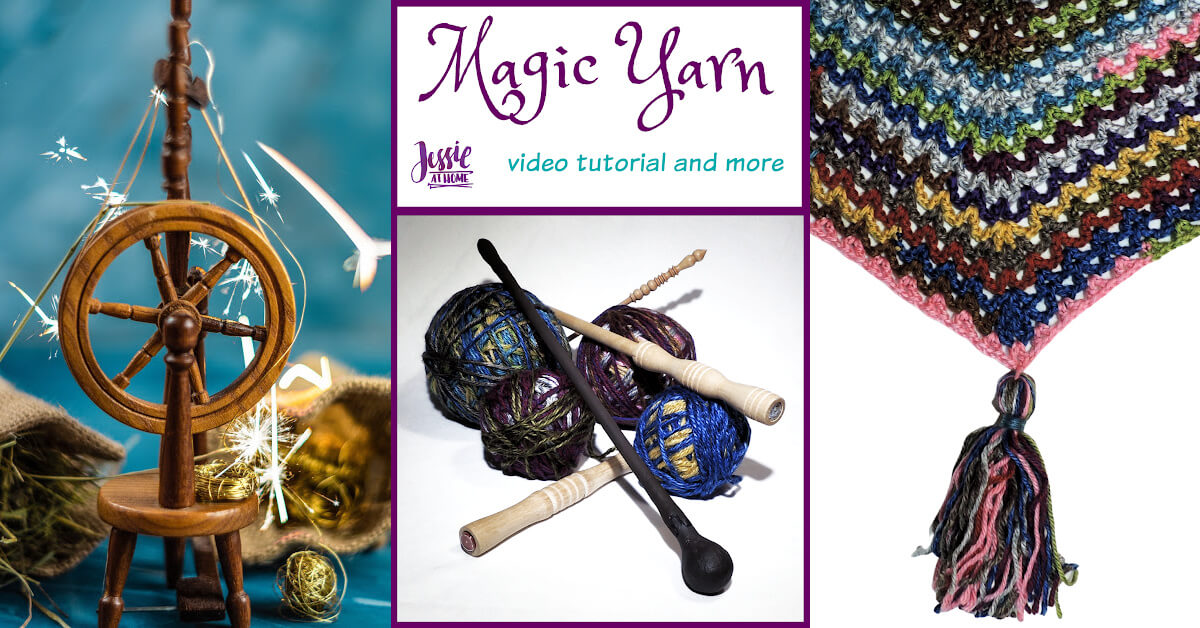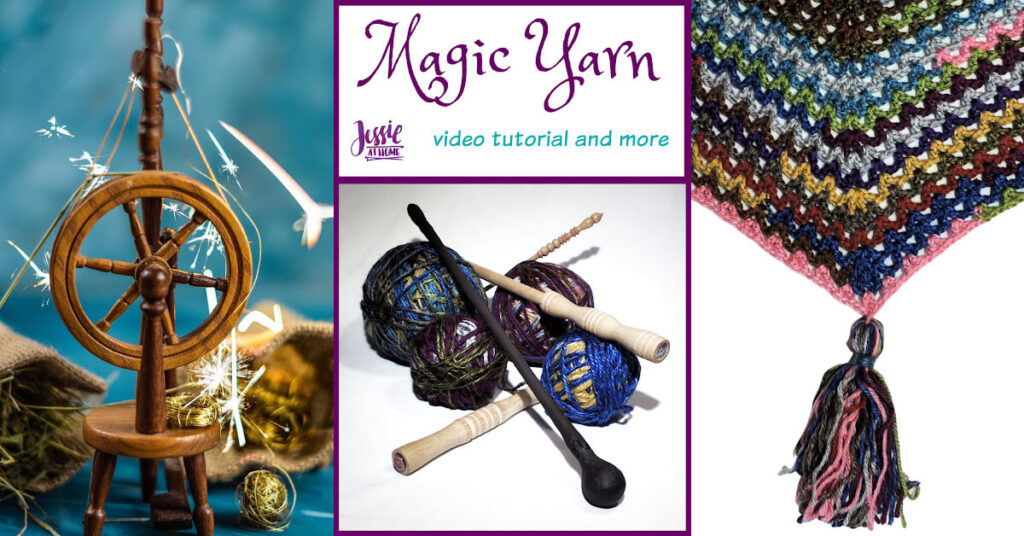 Take a bunch of your favorite partial skeins and turn them into a changing skein of yarn. Then create something stunning with your new Magic Yarn!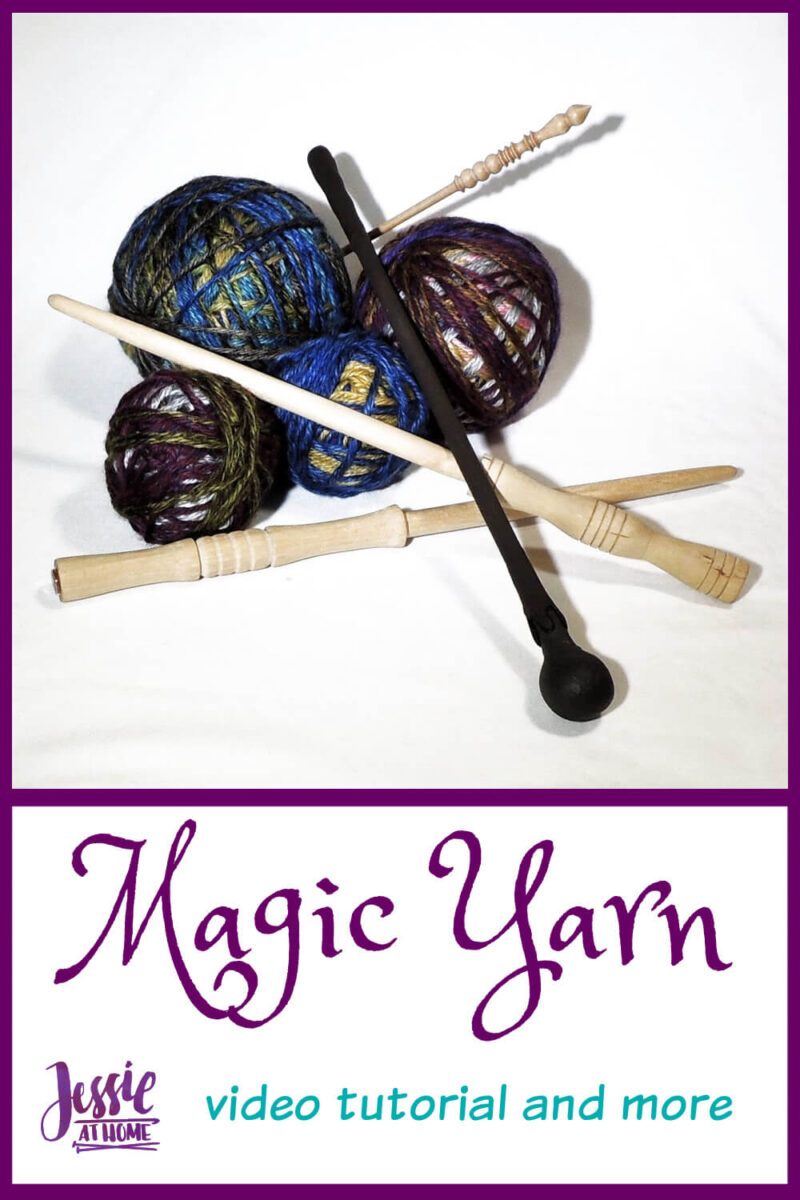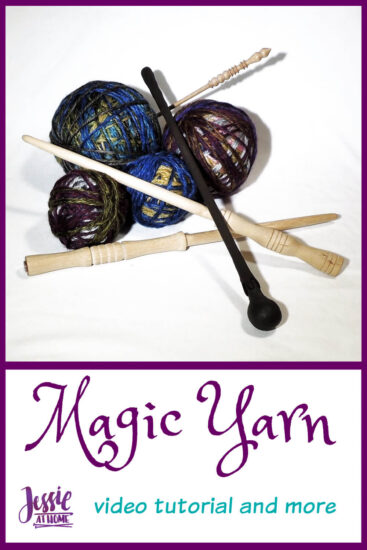 Video
If you can't see this video, try watching it on YouTube HERE.
Furls Streamline Swirl hook used in video, find it HERE.
Lion Brand Heartland Yarn used in video, find it HERE.
Magic Yarn Written Instructions
Making Magic Yarn is pretty easy. Collect all the yarn you want to join, then decide how long you want each section to be. I like being random with my lengths, but you may want to make each section the same length. You can even just use them as the length they are in your stash.
Next start joining them. Take your first and second piece of yarn and join them together using a magic knot (find a tutorial HERE). Then join the third piece to the other end of the second, and so on.
Be sure to wind your yarn as you go, or you will end up with a tangled pile. That's never good.
As for what yarns to join, it's up to you. If you use all the same yarn just in different colors, they work really well together. You can also use all the same weight yarn (DK, worsted, whatever). If your yarn has different fiber contents and care methods, this will effect the care method of your finished item.
Keep in mind, different weights of yarn will effect the gauge of your finished item, so it's really only a good idea to mix weights if your making something with a really loose gauge were it won't matter so much.
Now make some awesome and unique magic yarn and then create something beautiful!
Here are some supplies you may find useful.
Happy stitching my friends.
[signature]
Now that you know how to make magic yarn, try one of these.