Etsy Favorites now has lists! You can organize your favorite listings however you want – supplies, outdoor, purple, whatever. It rocks!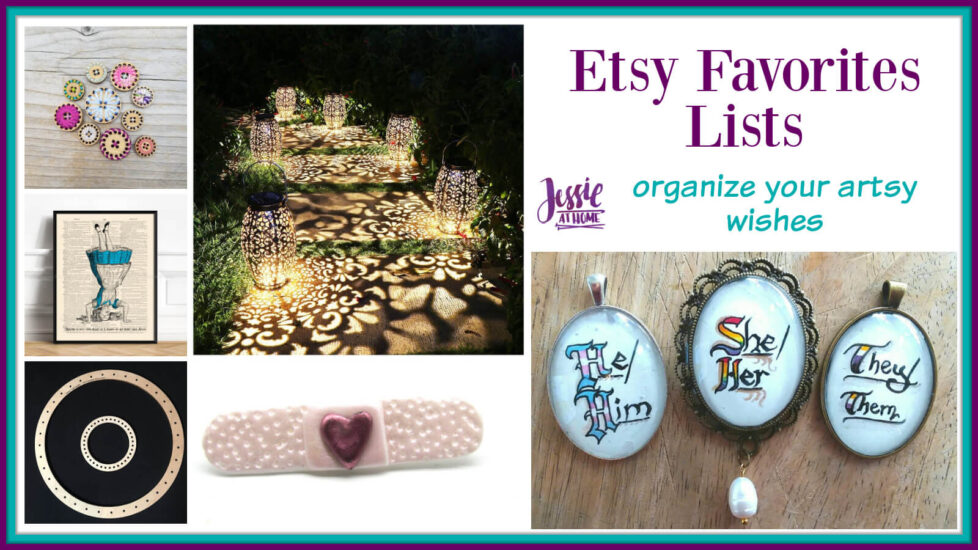 This post contains affiliate links.
I don't know about you, but I use Etsy for a multitude of needs. Purchasing from other makers and small businesses makes me happy. I've gotten some great tools and supplies and amazing gifts.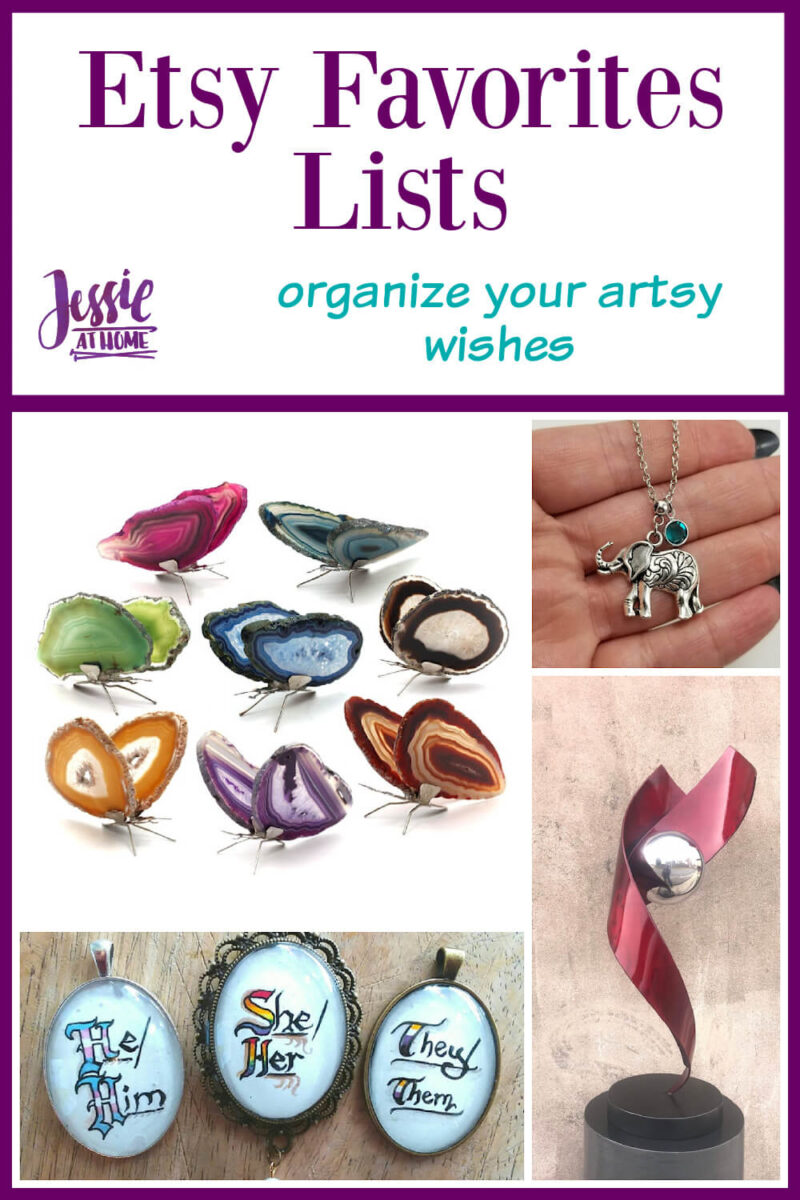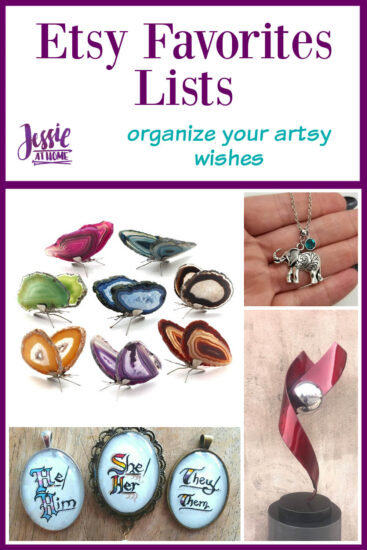 On my lists you'll find listings for items I use all the time, such as the Double Circle Looms by Funky Craft Junkie. I have Etsy favorites items that I want for myself or my home, such as Rose by Sharp Metals. Of course I have gifts on my lists as well, such as the Pronoun Pins/Pendants by Eclectic Art by Rose.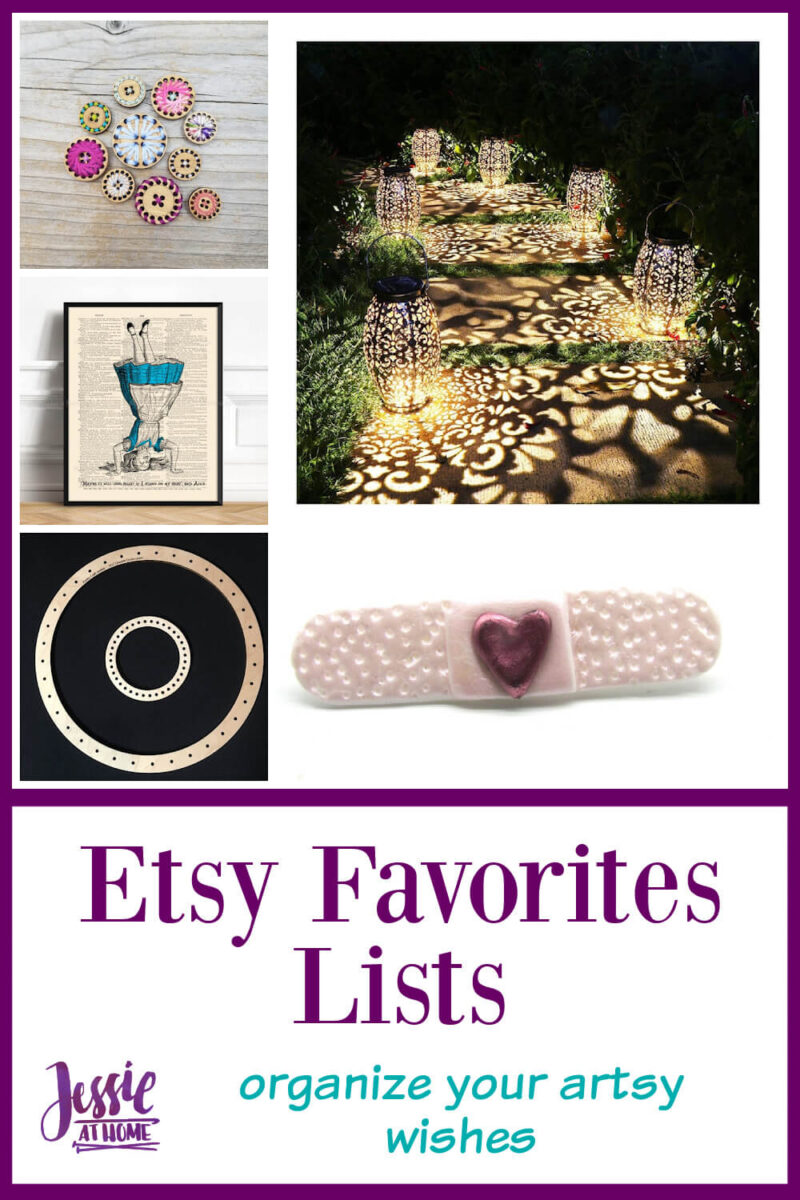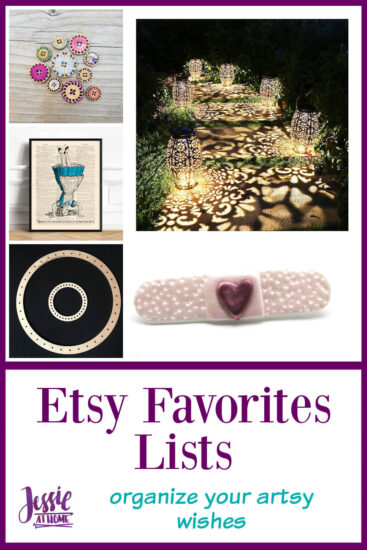 I've only just started using the lists feature on Etsy. You can bet I'll be adding more items to my lists, and even a few more lists, in the near future. Here are links to each of my lists. You should take a look, I think there are some really awesome items in them!
Check out my lists!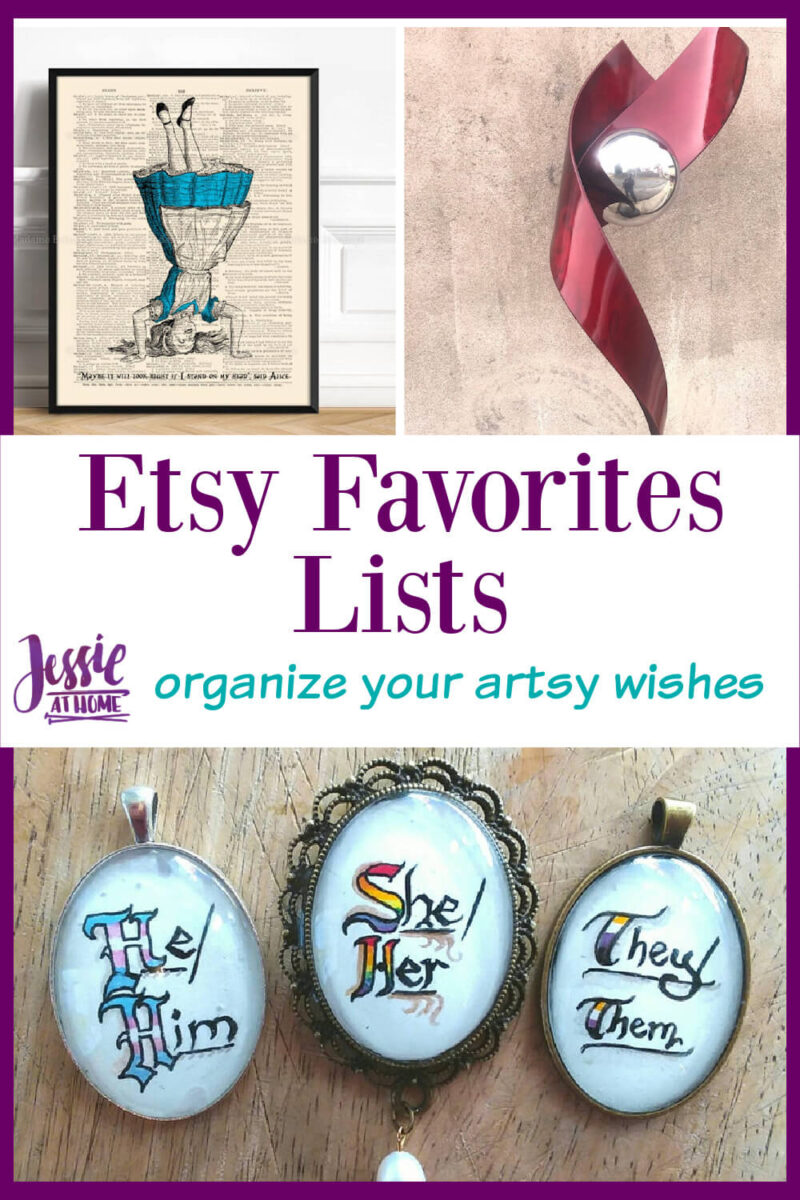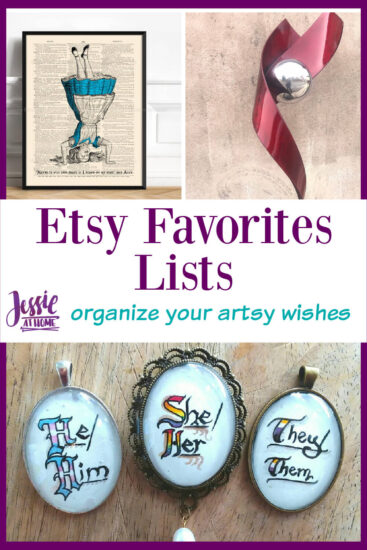 Adding items to list is easy. When you click the heart to favorite them, a box comes up at the bottom of the screen with a clickable link to add it to a list. Once it's on one list, you can open up that list and add each items to additional lists. Isn't that cool?
So start making those lists, it's a great way to keep your Etsy favorites organized so you can always find what you need.
Did you enjoy what you found here at Jessie At Home? Then sign up for my newsletter and like my Facebook page, so you'll get all the updates on new tutorials, other posts, sales, and coming events.
If you have any questions, want to share pictures of your work, or just want to chat with Jessie and other crafty individuals, than join my Facebook group.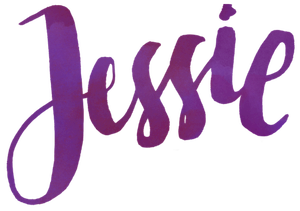 © Copyright 2021 Jessie Rayot / Jessie At Home All my videos, patterns, charts, photos and posts are my own work, so you may not copy them in any way. If you want to share this information with someone, then share the link to this post. If you want to share on your own blog / website, then you may use the first photo in this post and link back to this post. Also, you may not give away printed copies of this post.
If you liked this post, then take a look at these.