Oz Fluxx has been re-released! Here At Home we couldn't be happier. We're fans of the books, so this game is so us!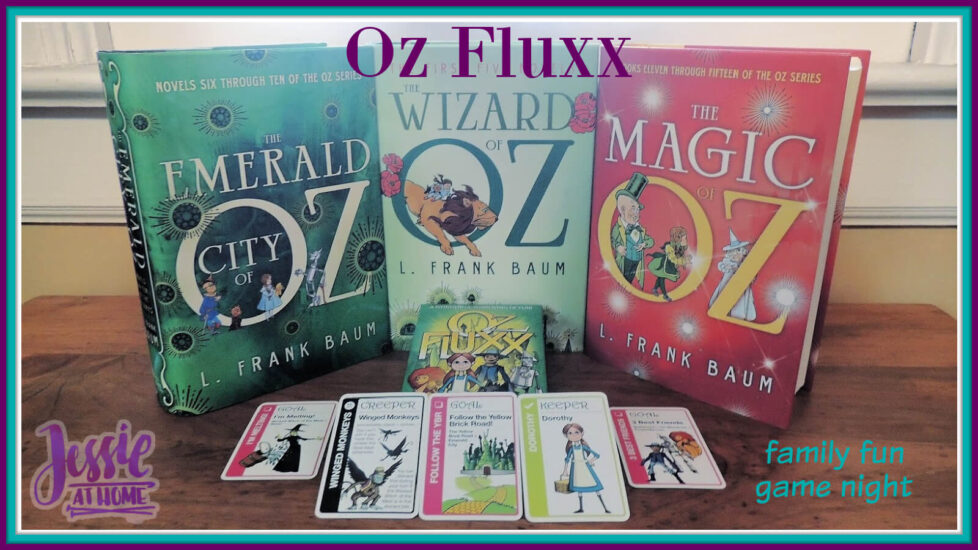 The game reviewed in this post was provided by Looney Labs. All opinions are my own.
I read L. Frank Baum's books the first time as a child. I've since read them several more times, including to my children. I could go on about my love of these books, but that's not the point of this post. The point is that Oz Fluxx is a great family game. It's even more awesome if you've read The Wizard Of Oz.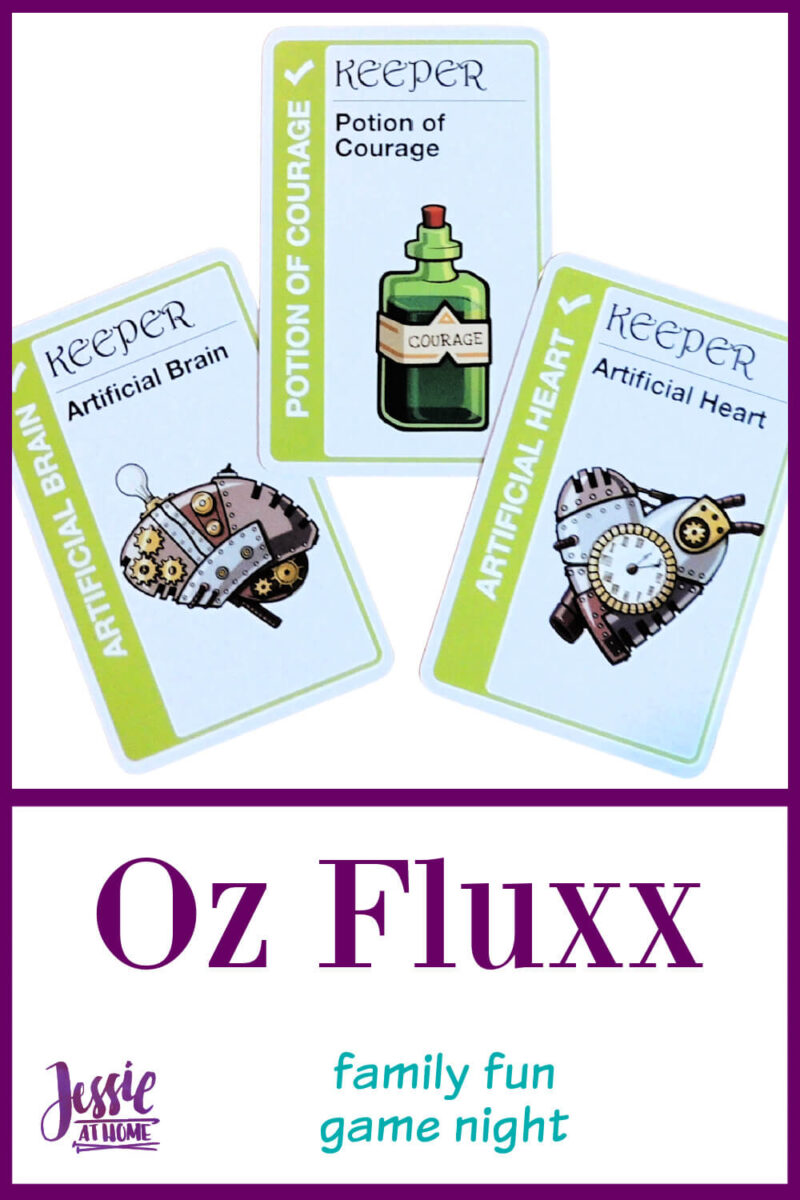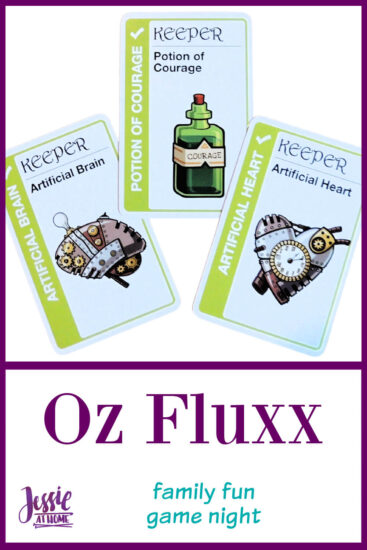 Oz Fluxx is played in the same general manner as all Fluxx games. First everyone gets 3 cards. The game starts with the basic rules of draw one then play one, but everything can change from there. There are Keepers (good cards that help you reach goals) and Creepers (cards that often keep you from reaching goals), along with all sorts of Goals, New Rules, and Actions. There are even a few Surprise cards. I'll let those be a . . . surprise. 😉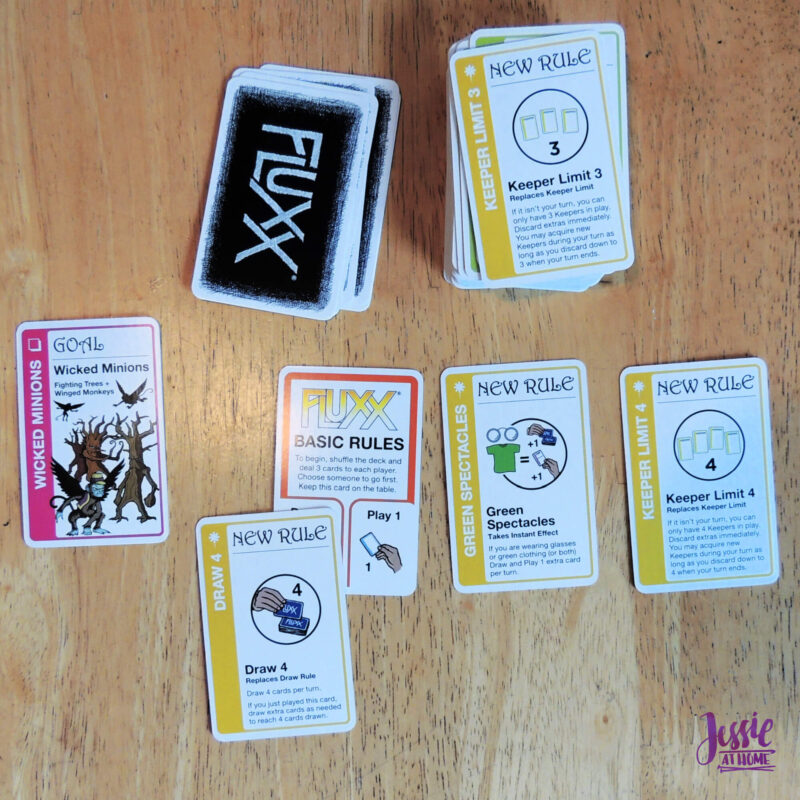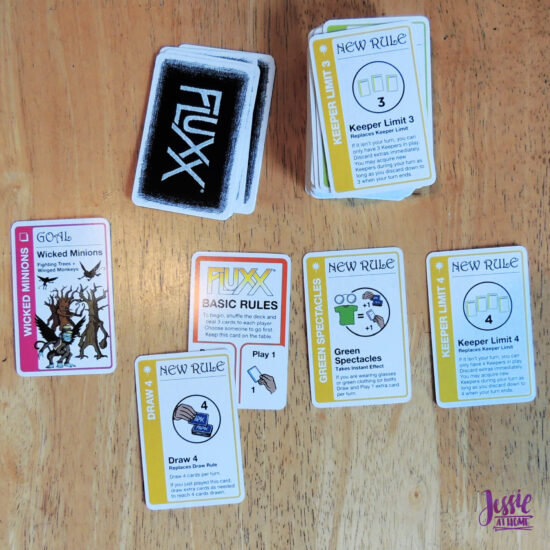 One thing I love about all the Fluxx games I've played is that the Basic Rule card has a white back instead of black. This way it's easy to find as it's the only card that needs to be placed on the table at the start of the game. It's little things like this that can really make a difference.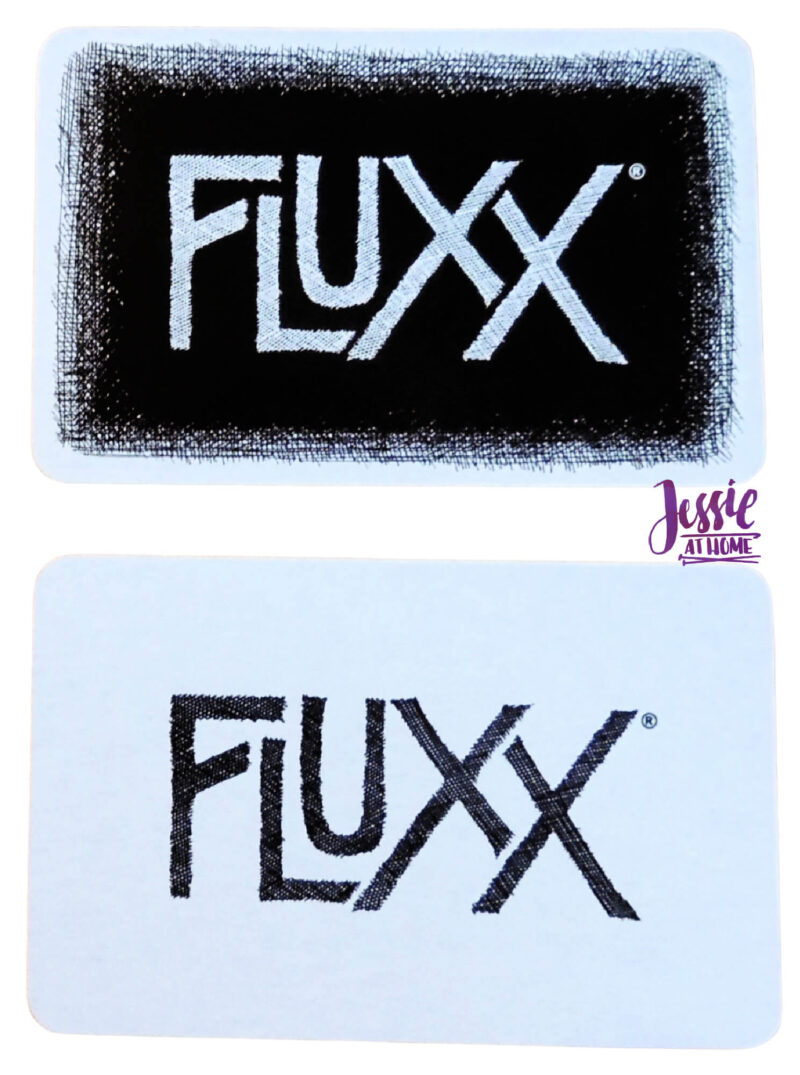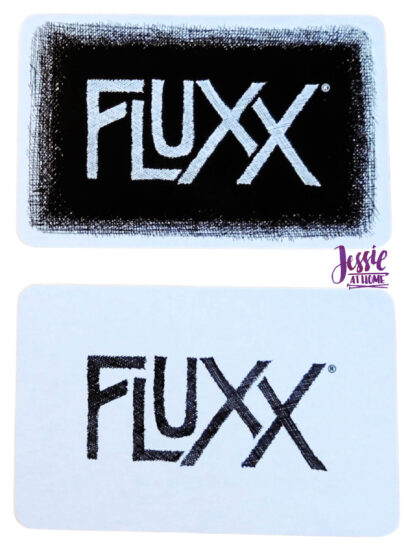 Kyla's middle name is Dorothy. So she was super excited when she actually got the Dorothy Keeper. There was a little seated happy dance.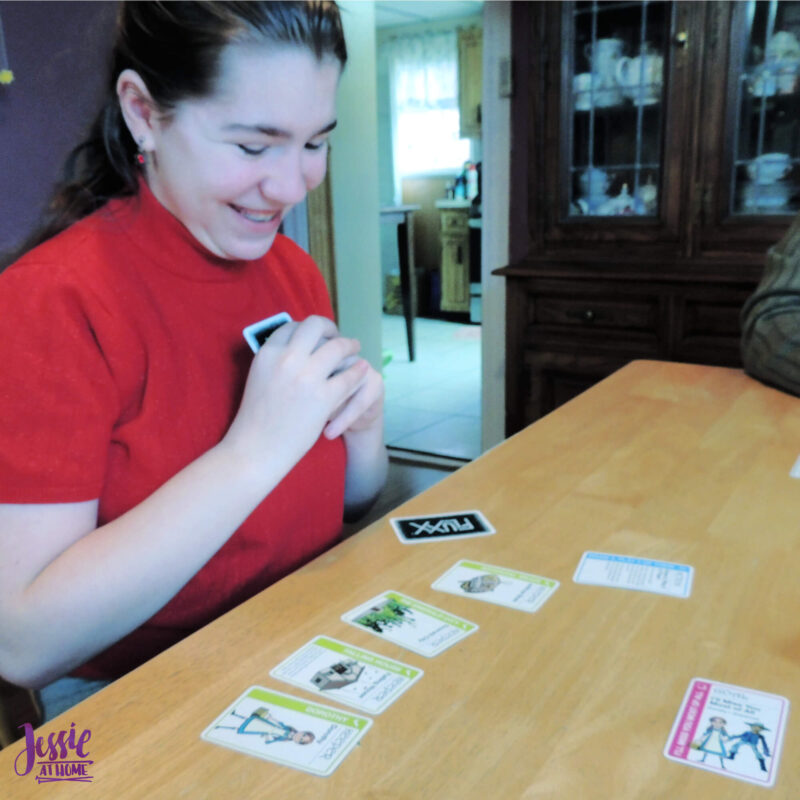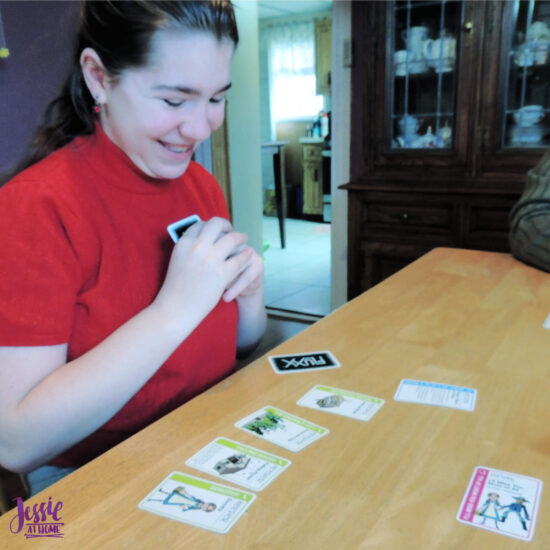 Doug managed to get every single Creeper the first time we played. The kids and I thought it was hilarious! He knew there had to be a card somewhere that could save him, and we all kept hoping we'd get it so he'd have to keep all the Creepers.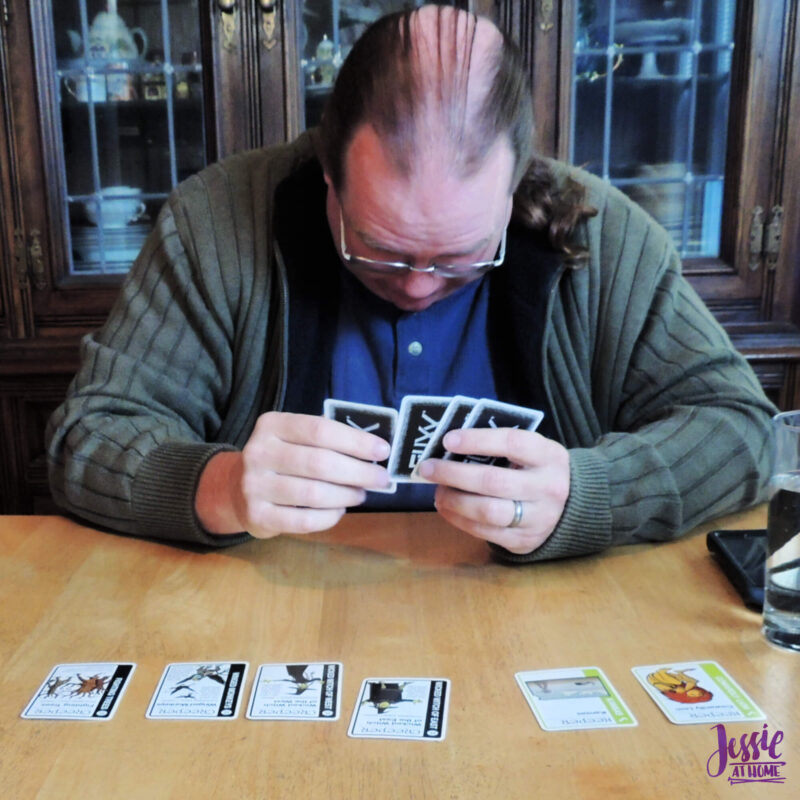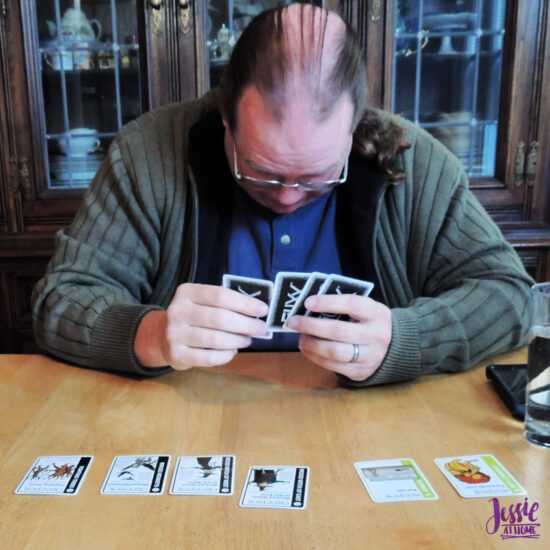 Somehow he managed to get rid of them (there's a card for everything). Then he got a card that he knew could inflict chaos, which is his favorite thing to do when playing Fluxx. He managed to hold onto it until the draw pile just ran out. Then he played it for maximum chaos.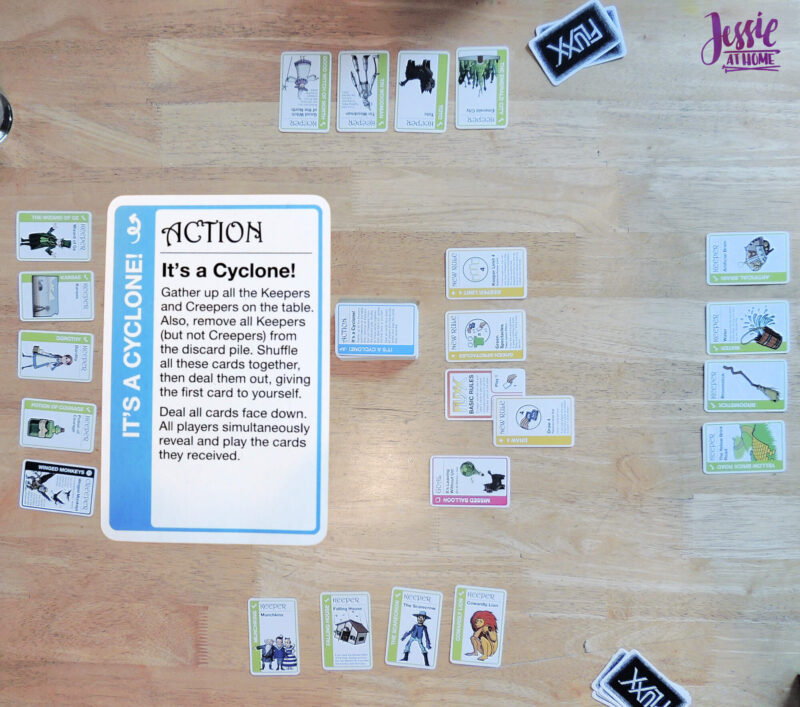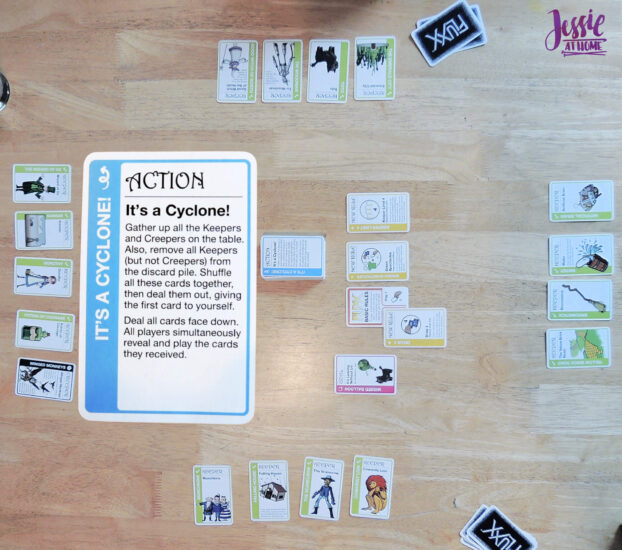 Oz Fluxx is a hit here At Home. We've already played it several times. As with all Fluxx games, it will be easy to travel with once we can all travel again. We're loving becoming Looney experts!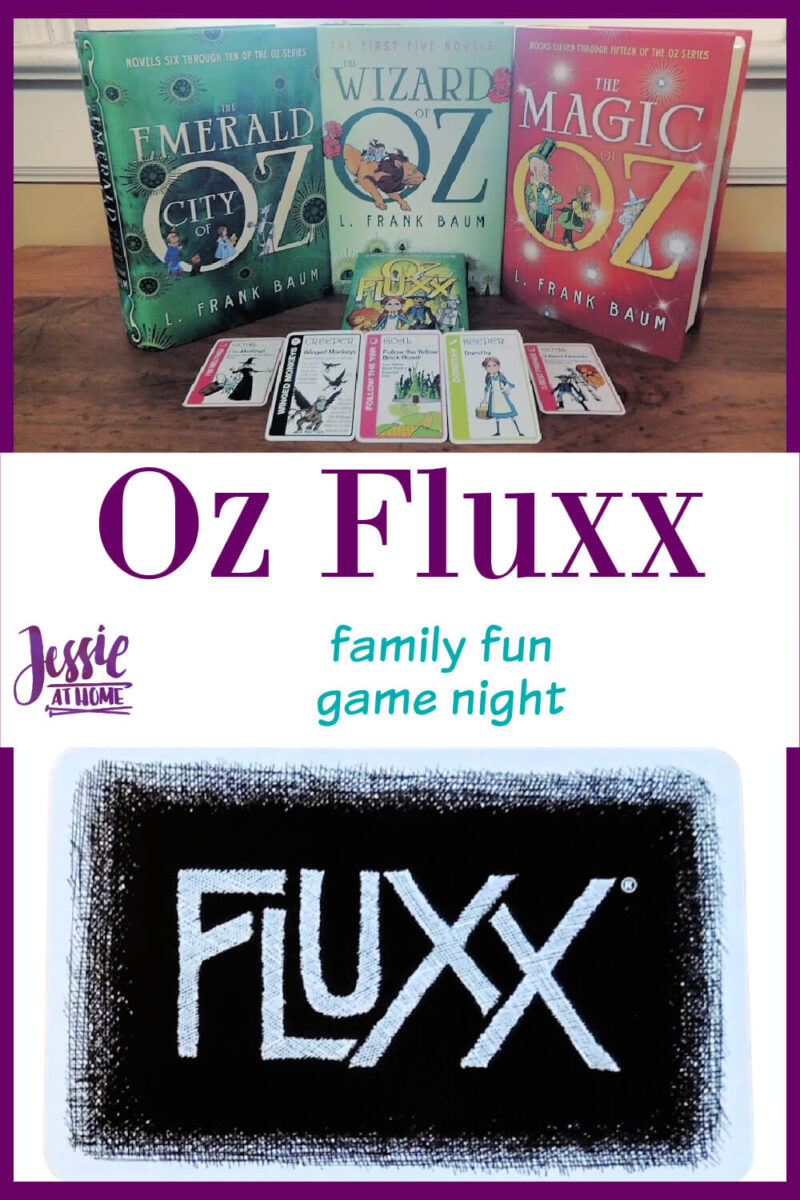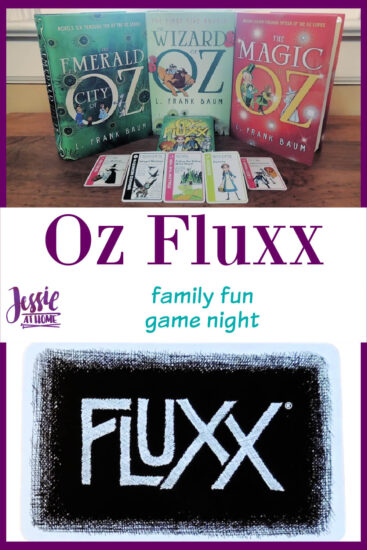 Happy gaming my friends!
Did you enjoy what you found here at Jessie At Home? Then sign up for my newsletter and like my Facebook page, so you'll get all the updates on new tutorials, other posts, sales, and coming events.
If you have any questions, want to share pictures of your work, or just want to chat with Jessie and other crafty individuals, than join my Facebook group.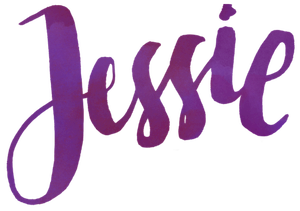 © Copyright 2021 Jessie Rayot / Jessie At Home All my videos, patterns, charts, photos and posts are my own work, so you may not copy them in any way. If you want to share this information with someone, then share the link to this post. If you want to share on your own blog / website, then you may use the first photo in this post and link back to this post. Also, you may not give away printed copies of this post.
If you liked this game review, then take a look at these.