The BeCraftee Crochet Hook Set is a great addition to your crochet tools, and makes an awesome holiday gift.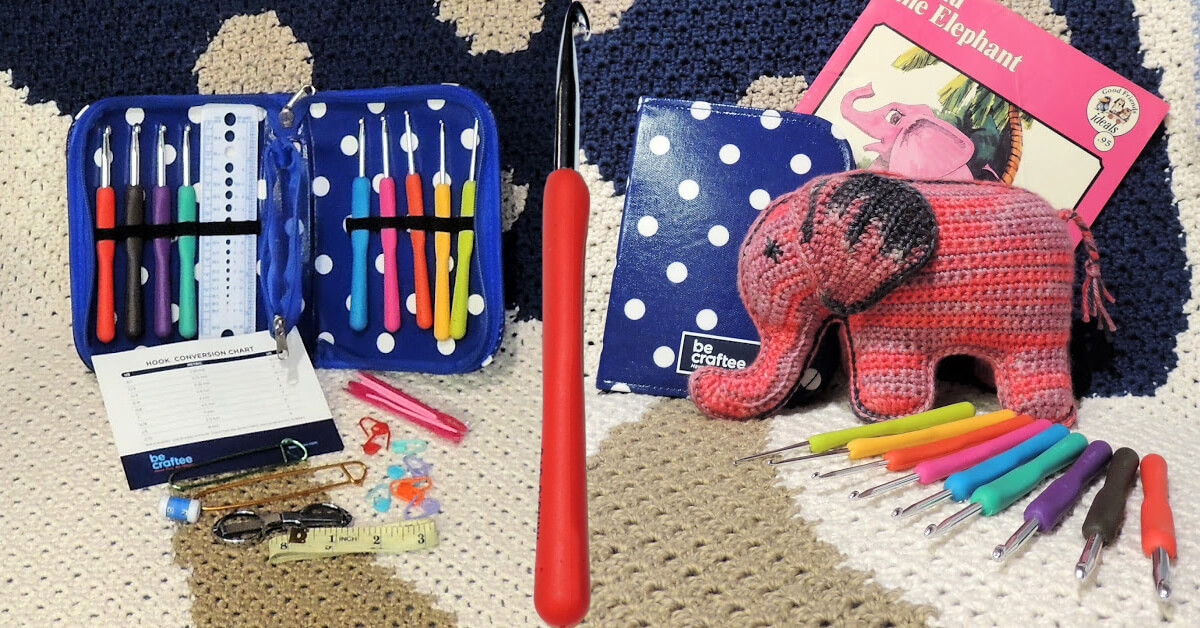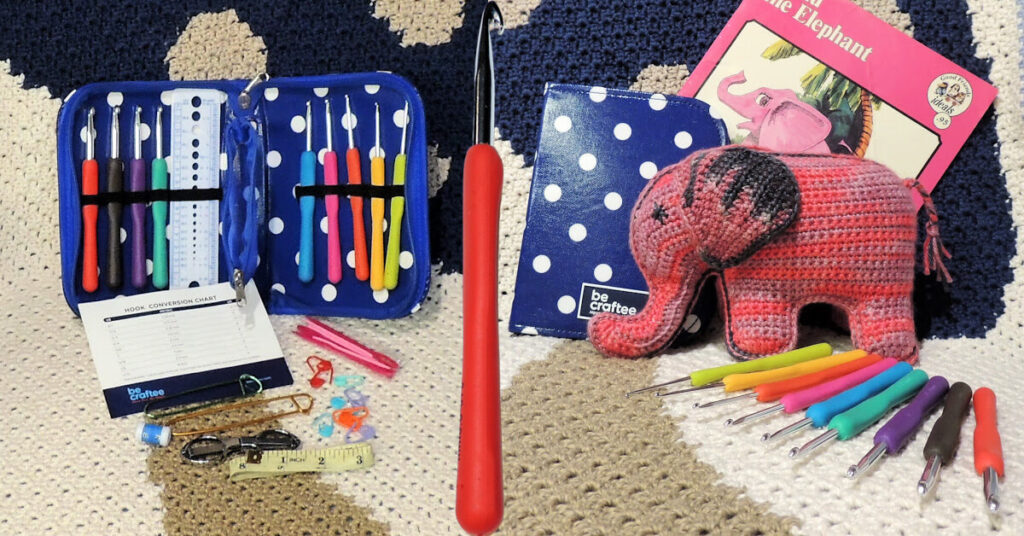 The hook set reviewed in this post was provided by BeCraftee. All opinions are my own.
Buy one of these crochet hook sets for yourself, then grab a few more to treat your yarnie friends this holiday season. Trust me, no one will be disappointed.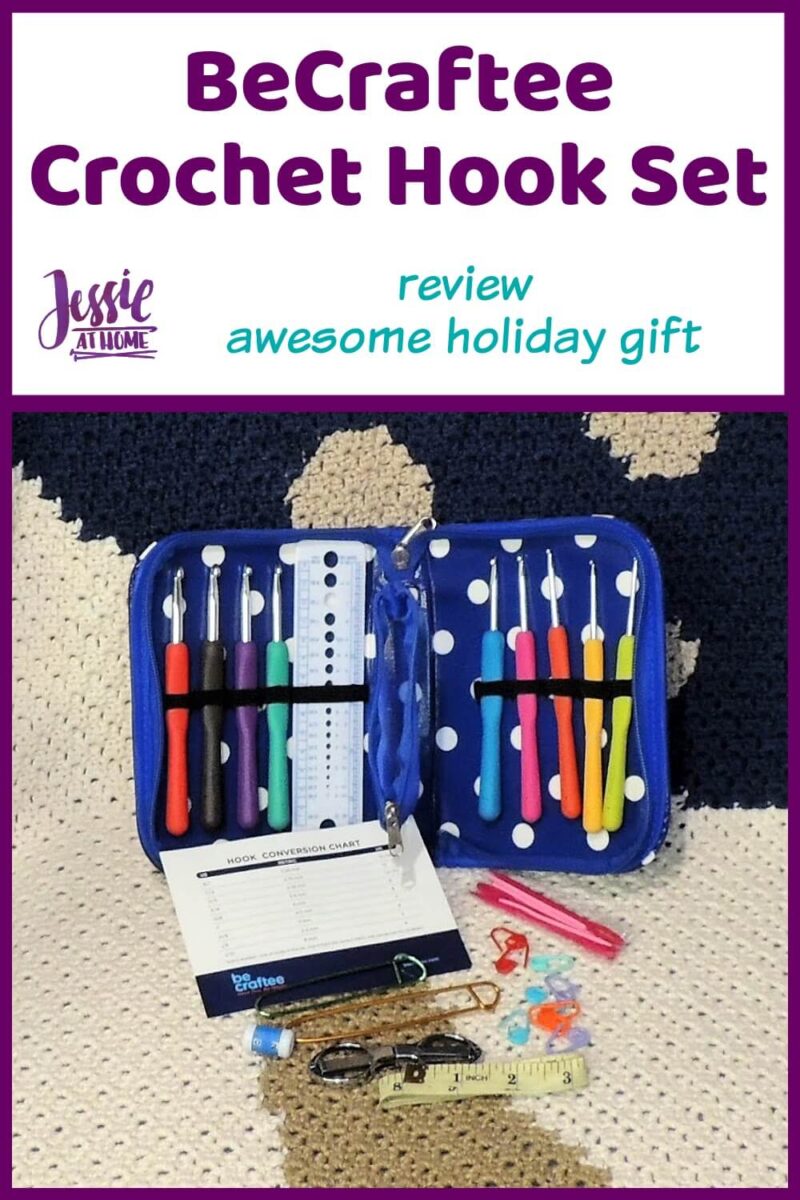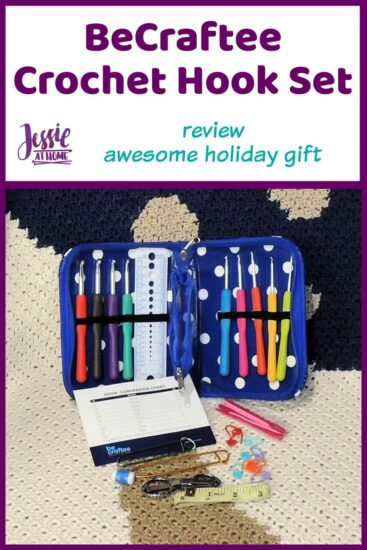 Now, I know you might be saying, "But Jessie, I have plenty of hooks."
Well, first off, there's no such thing. Secondly, this hook set is perfect for your project bag. It contains everything you need other than yarn and a pattern. So you don't have to find all those little notions one at a times, and they don't get lost in the bottom of your bag.
I liked the look of the BeCrafee Crochet Hook Set in the listing on Amazon, but then when I got it, I was in for a surprise. The case is really quite sturdy! Sometime these cases can feel like they have a piece of flimsy cardboard inside them and you could bend them easily. This case feels strong; like it's not going to get mangled as my project bag gets shoved into the car.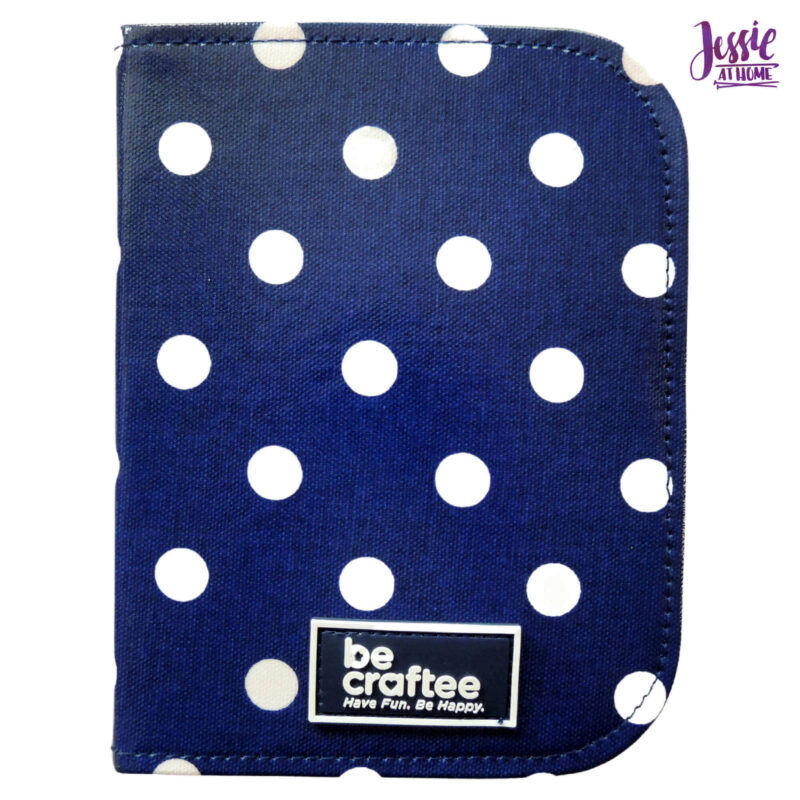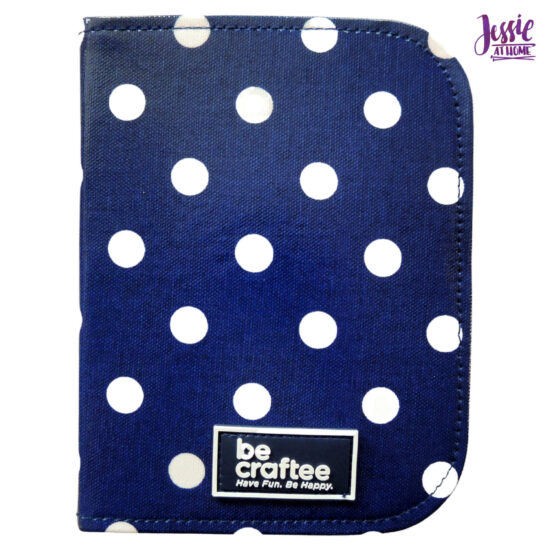 As for the hooks, I love them! They are inline hooks, which I don't always like because sometimes the underside of the hook can be too shallow. I've seen inline hooks where the underside of the hook is almost straight across. This makes it really easy to drop your yarn while crocheting.
As you can see, the undersides of these hook curve in quite nicely, making holding onto your yarn a breeze!


Let's take a look at the handles. They start low enough that there is plenty of shaft (the gauged section of the hook) to make stitches that require many loops to be on the hook at once. Even with that, the handles are still long enough to be comfortable.
Sometimes with this style of handle, the ergonomic section can get so thin by the smallest hook size, that it isn't all the ergonomically (wow, that's actually a word) helpful anymore. With these hooks, the handle is thicker for larger sizes and thinner for smaller, but not so much that it becomes a problem. Even the smallest size still feels good in my tired hand.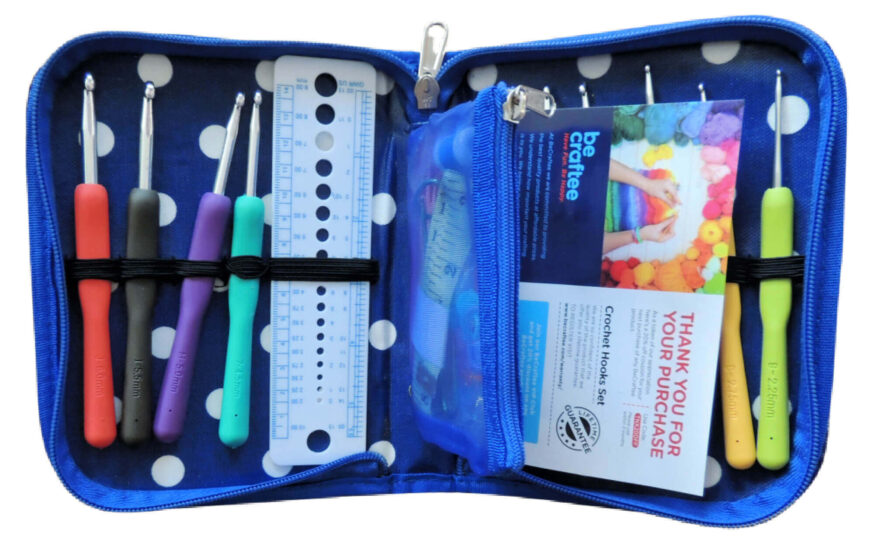 As for all the rest of the goodies. They are wonderful!
I think you all know my love for folding scissors by now. Not only are they just nifty, but the keep clutzes like myself from stabbing themselves. This set also has a little hole at the ends when they're folded so you can make a string for them and hang them around your neck when you're working. Try that with scissors that don't fold and you may need stitches, and not the crochet kind.


There's a nice, sturdy ruler to check your gauge. It doubles as a gauge checker for your hooks or needles. Let me tell you, this kit is great for those of us who are bistitchual, because all the tools other than the hooks are needed in knitting as well.
When you open your new BeCraftee Crochet Hook Set and see the cardstock card inside, don't recycle it thinking it's just an ad. Turn that sucker over, it's a hook size chart! I can't tell you how often I search for hook charts on line because I can't remember the letter that goes with the measurement or the number or whatever.
Don't let the stitch holders (those long metal do-dads that look like odd diaper pins but aren't sharp) confuse you. They are not just for knitters. I'm not sure of all the uses in crochet, but I do know they are useful when making Tunisian cables. I also sometimes use them to "pin" together pieces when crocheting a project made out of several pieces so I don't loose any.
You will also find locking stitch markers, a row counter, several plastic yarn needles, and a tape measure. I don't think they missed anything! So, head on over HERE to Amazon and buy yourself a treat, plus a few more for gifts. The holidays are coming.
Did you enjoy what you found here at Jessie At Home? Then sign up for my newsletter and like my Facebook page, so you'll get all the updates on new tutorials, other posts, sales, and coming events.
If you have any questions, want to share pictures of your work, or just want to chat with Jessie and other crafty individuals, than join my Facebook group.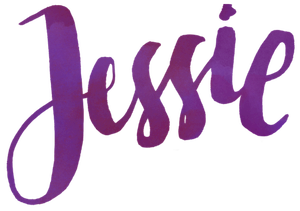 © Copyright 2020 Jessie Rayot / Jessie At Home All my videos, patterns, charts, photos and posts are my own work, so you may not copy them in any way. If you want to share this information with someone, then share the link to this post. If you want to share on your own blog / website, then you may use the first photo in this post and link back to this post. Also, you may not give away printed copies of this post.
If you liked this BeCraftee Crochet Hook Set Review, then take a look at these.