There have been crafts galore here At Home lately. Well, crafts, games and movies. It's been a great way to stay entertained with everyone home all the time. Here are some snaps of our life recently, and a few stories to go with them.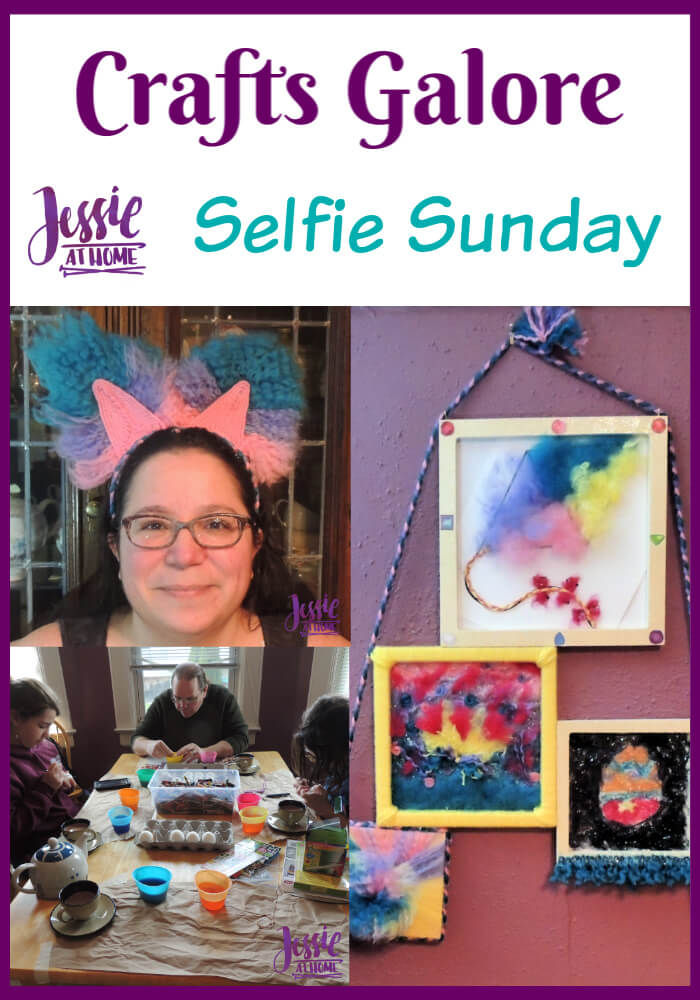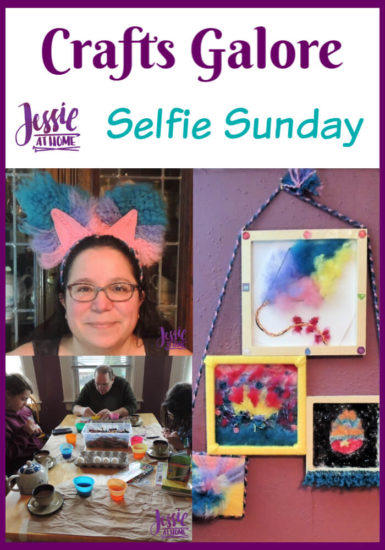 Vada took an old doll and made it into her D&D character. She hand stitched new clothes for it, and gave it a new hair do. She and I had both seen videos about making doll shoes by wrapping the feet in plastic wrap, and then making the shoes with hot glue.
I had some colored hot glue sticks from Surebonder, which meant the boots wouldn't have to be painted. I had to give her a hand with this bit. I think we did pretty good for our first go!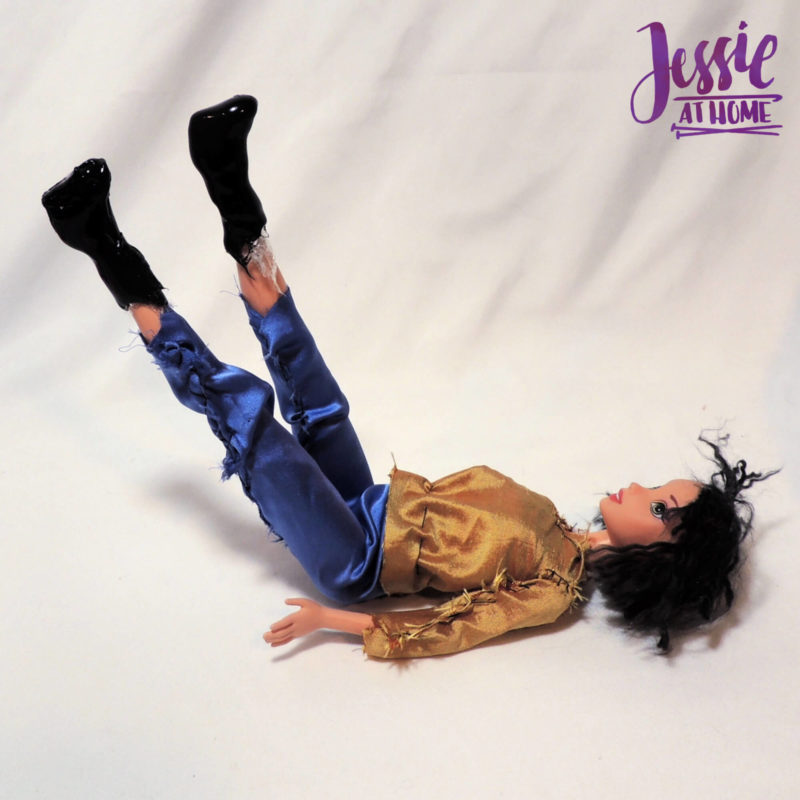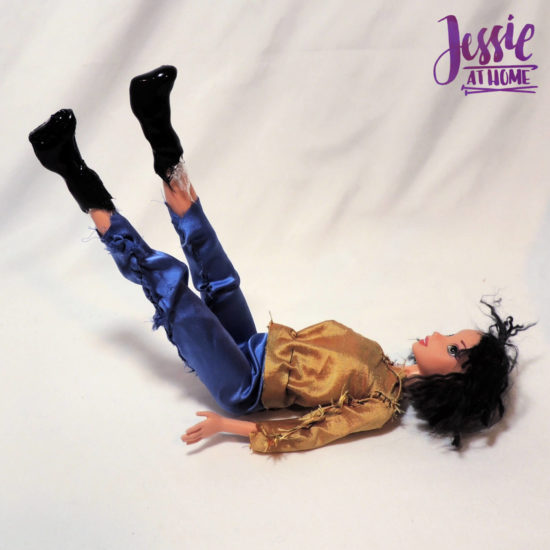 Here's her finished D&D player. She has a bow and everything!!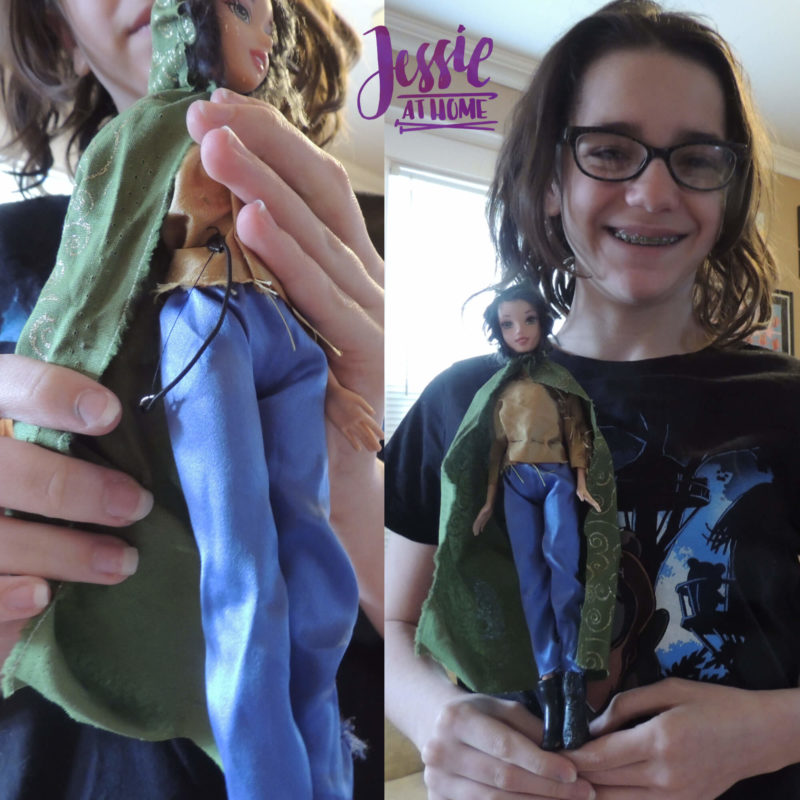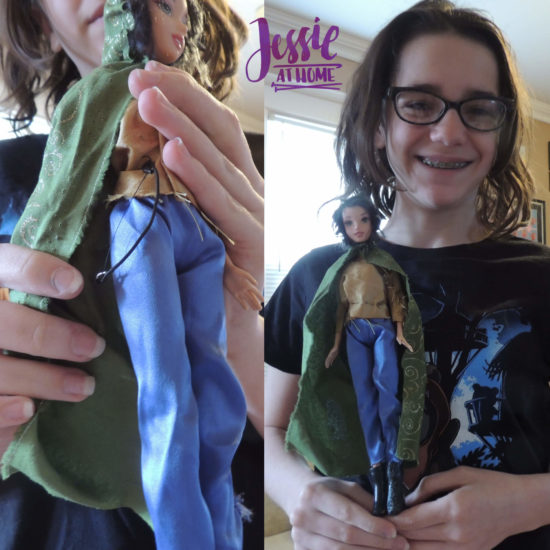 Kyla got an award from school for doing so well transitioning to school at home. We were so proud of her for working hard. She always works so hard and we try to remember to praise her for it from time to time.
Doug picks up things for the girls when he sees them and keeps a little stash in his office for whenever we may want one. So when we got Kyla's award over email, Doug picked out a little figure of Hup from the Dark Crystal series.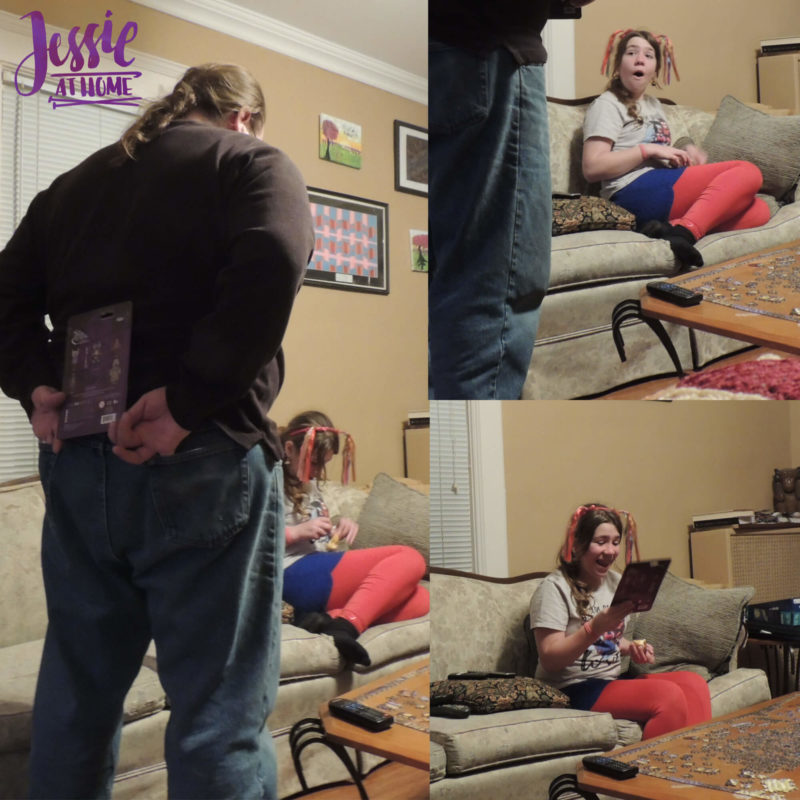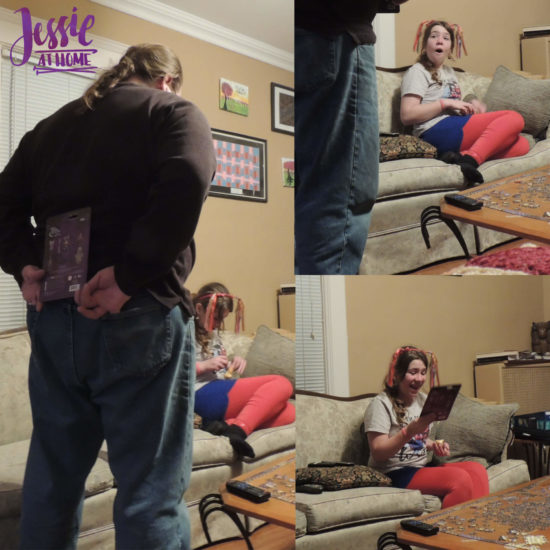 Of course there was lots of egg dyeing for Easter. We always enjoy our egg decorating, so this year I made 18 eggs instead of just 12. We also enjoy deviled eggs and egg salad sandwiches, so 18 was fine.
I made some yummy hot cocoa I got from Auntie Arwin's and served it in my R2D2 teapot.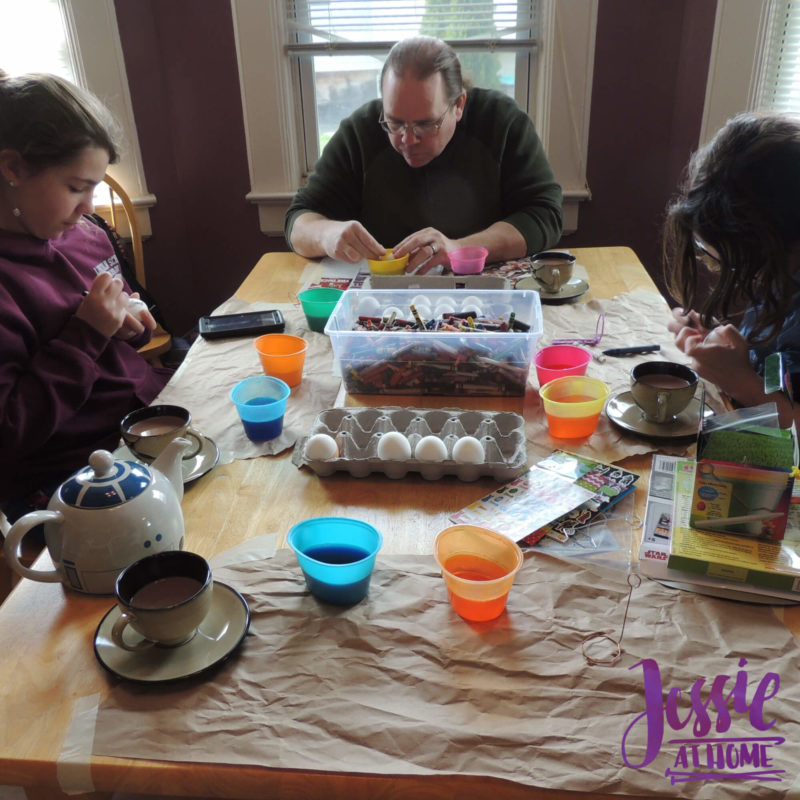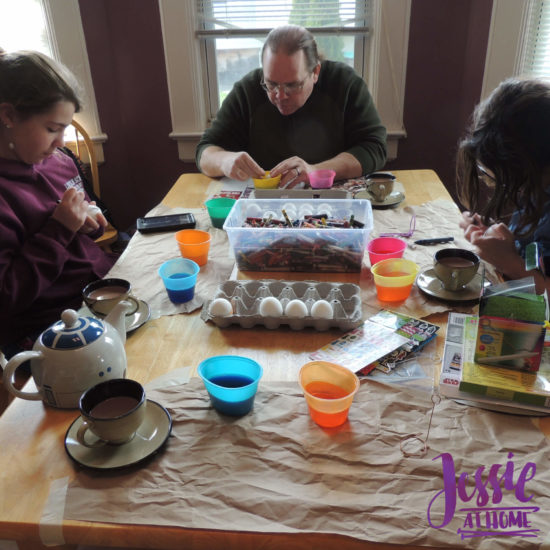 We love getting creative with our eggs. I always pull out the washi tape to use for masking. Masking tape works as well, but my washi tape it thinner so it works well on eggs.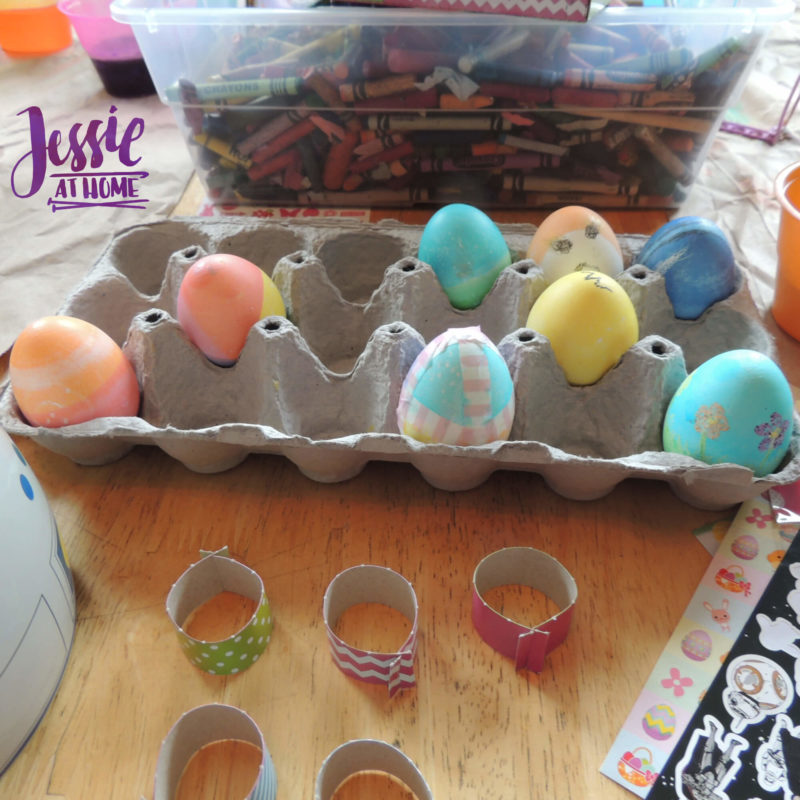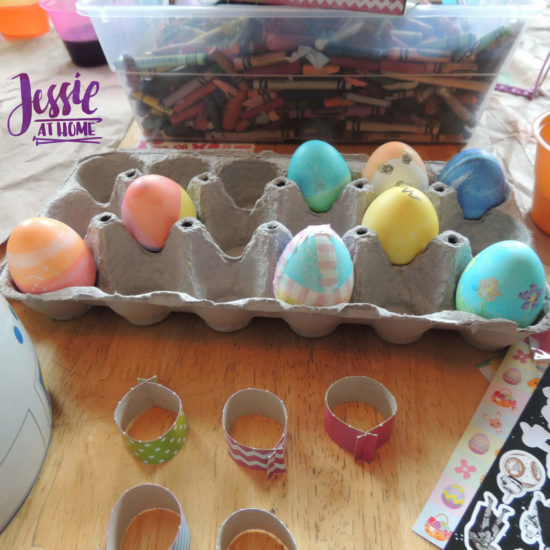 I also finally made a rainbow egg that I think is pretty darn awesome!! First I dipped it in "red" (which was really more pink) at an angle. After that dried, I dipped it in yellow at an angle. Once that dried I dipped it in blue. It came out so pretty!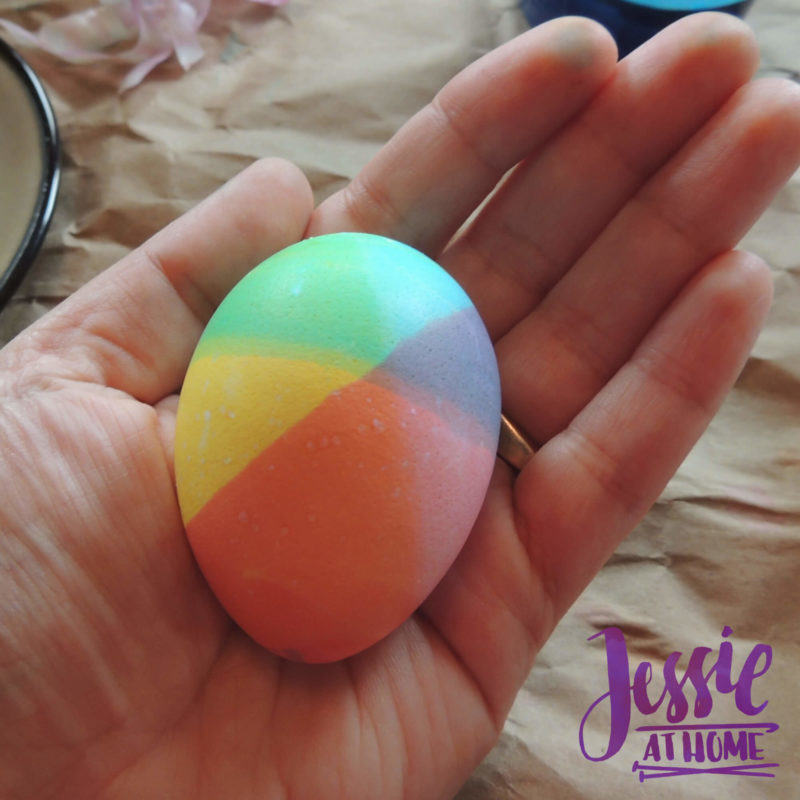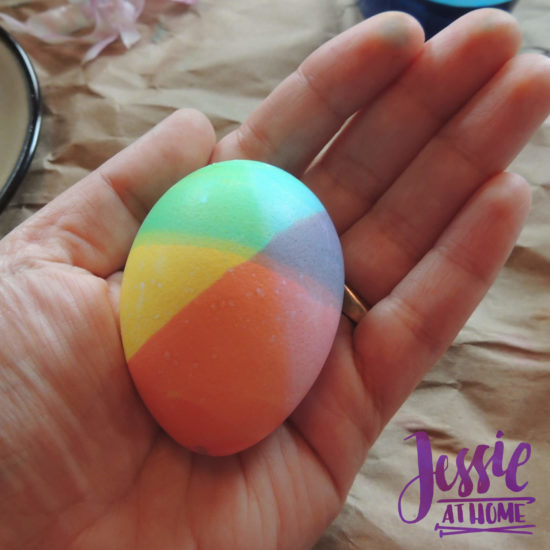 Here are all our eggs. The top row were all decorated by Vada, the next row were done by me, then Kyla, and on the bottom are Doug's. Aren't they all so fun? I love that we all get so caught up in our egg decorating every year. I hope the girls take after us and never grow out of enjoying it.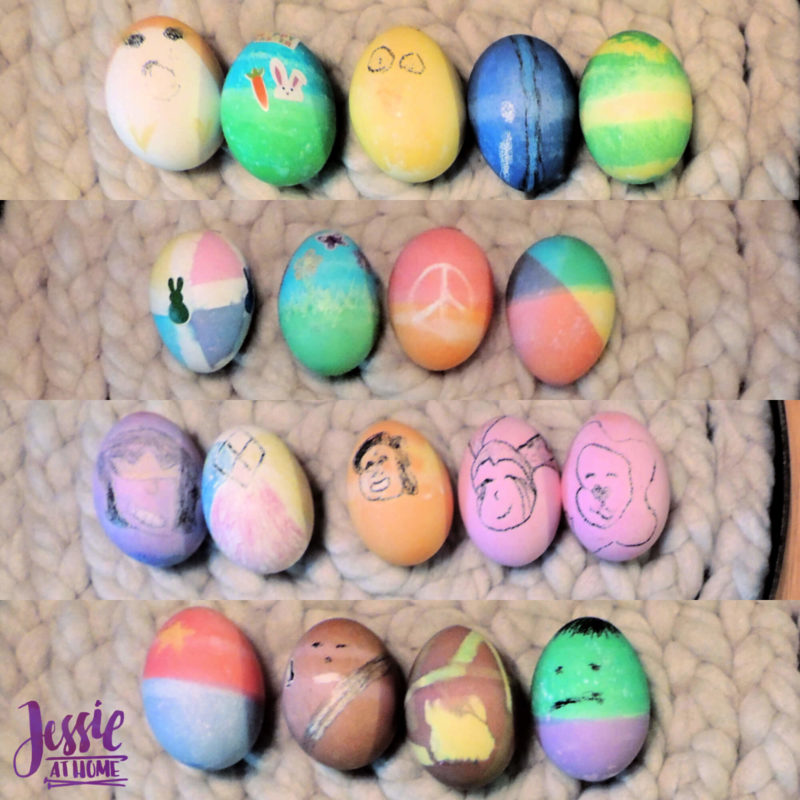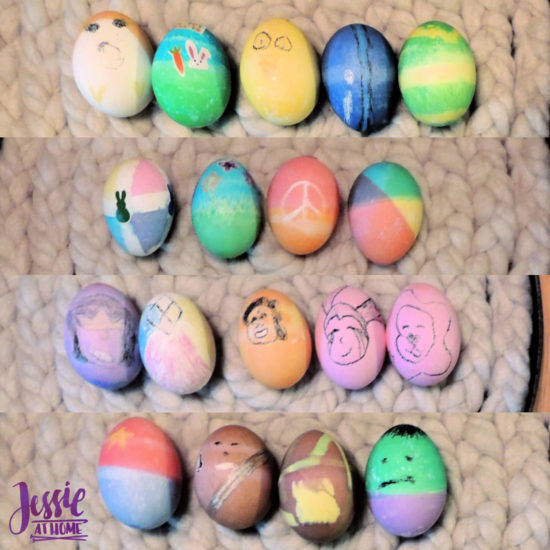 Easter morning started out with an egg hunt. The Porg egg decided to hide next to my little Chewy bobble head. It was adorable.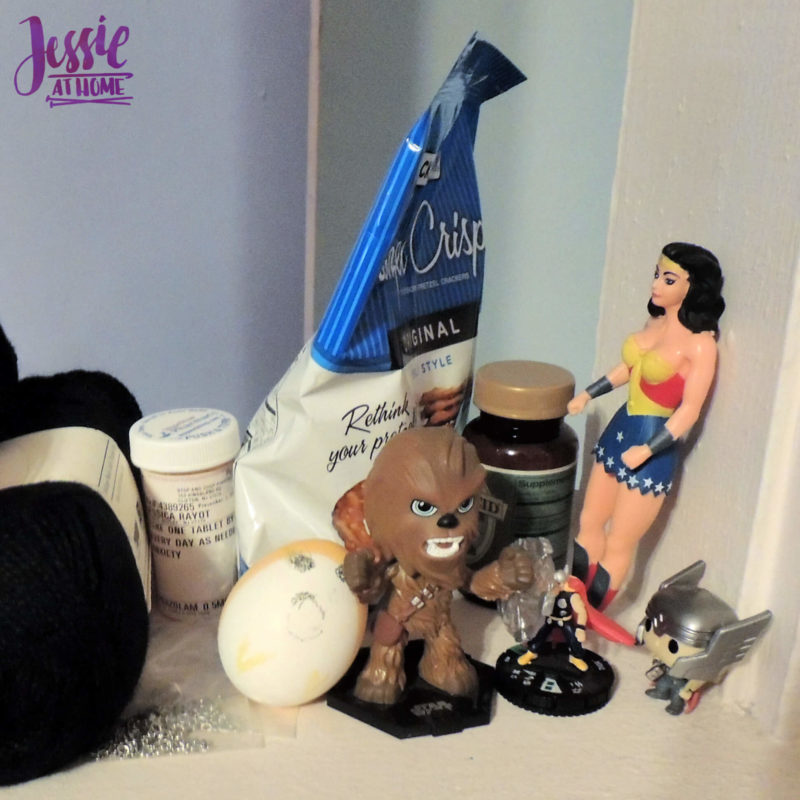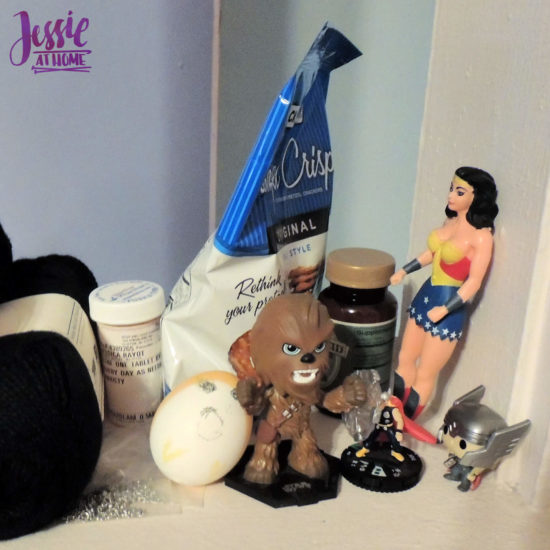 Starting at the end of the first week of Stay-At-Home, I've been doing a Facebook Live every weekday morning at 11 am eastern time. I've been archiving the videos HERE.
On the days the girls don't have school, they teach a craft on the live. One day Kyla taught how to make fuzzy ears on a headband with yarn, some card stock, Mod Podge, and of course a headband. I made monster ears. I did end up giving a little clip to the ear you see on the left so they were more even.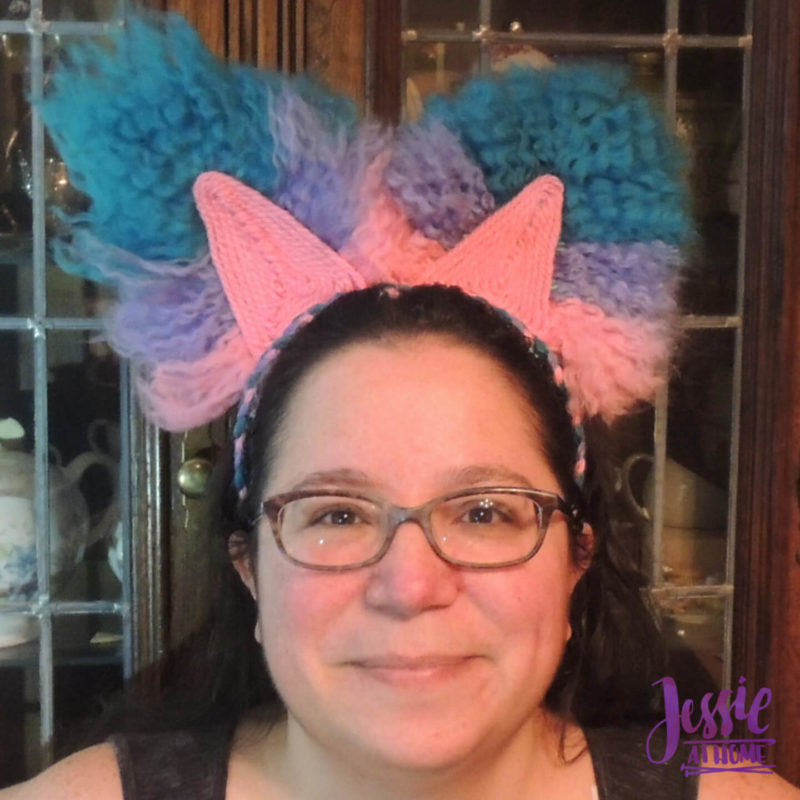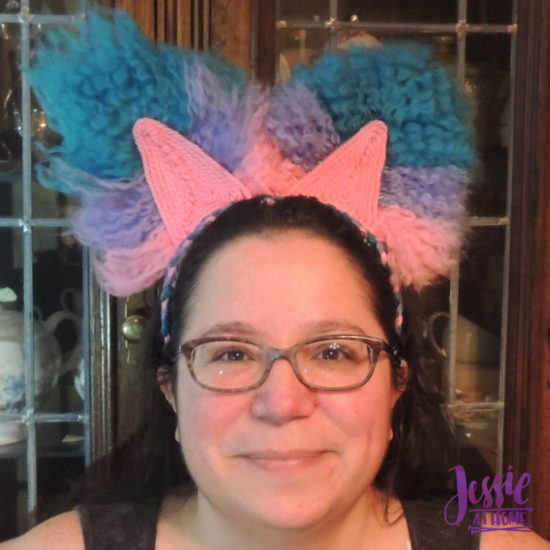 Vada was inspired by all the fuzz from Kyla's craft and taught how to make fuzz paintings! We used card stock, Mod Podge, left over fuzz from Kyla's craft, and more yarn. I had a set of wood frames from Plaid, and we made our creations to fit in the frames.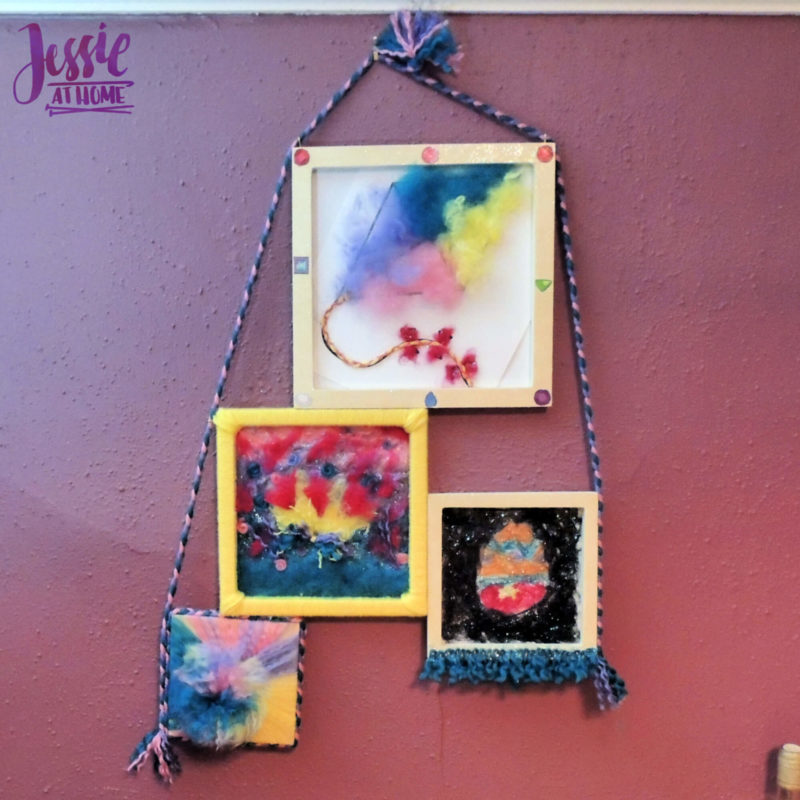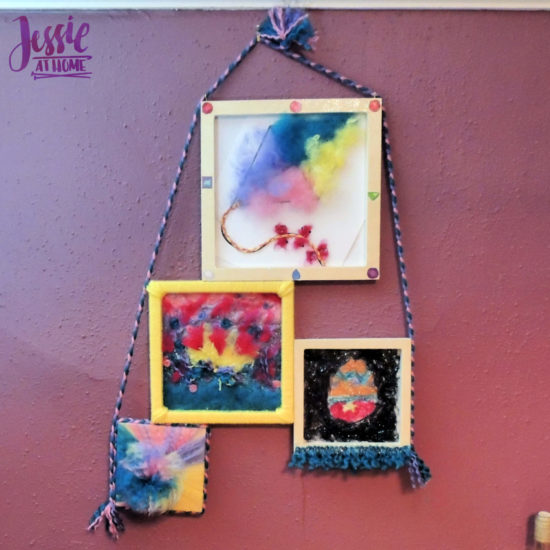 With the weather finally getting warm here in NJ, I'm hoping we'll have some fun times in the back yard as we continue to stay home. Regardless of what the official rulings are, we won't be sending the girls back to school this year, and we won't be going on any trips this summer. Most likely we won't be going on any trips at all until there is a vaccine, but I'm not setting that in stone because there may be some other medical breakthrough that makes us feel safe.
I hope you all are staying safe and healthy in these odd times.
[signature]
If you liked this Crafts Galore Selfie Sunday, then take a look at these.