Gifts for yarn lovers can be so predictable. Instead of notions, patterns, or yarn, how about one of both of these super fun puzzle books?!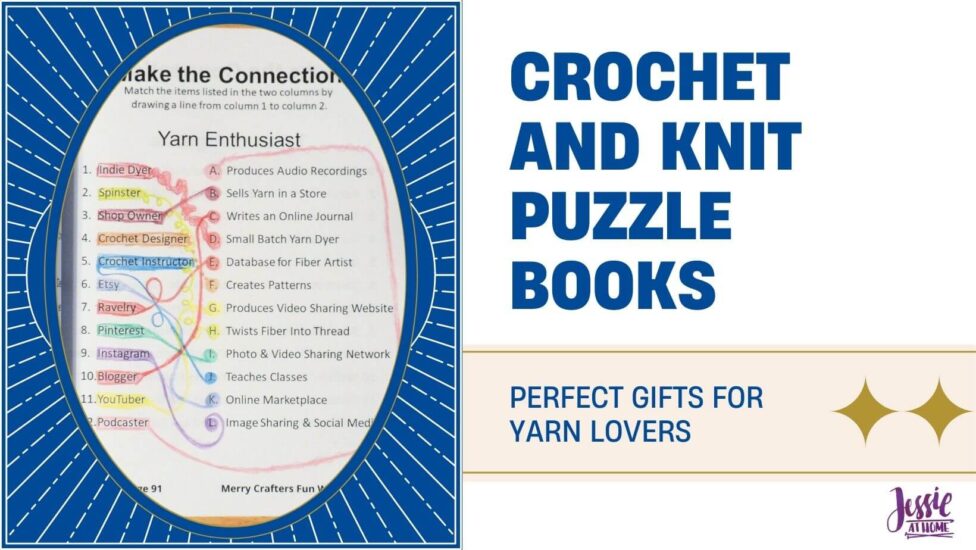 The puzzle books reviewed in this post were provided by Debbie Deitke. All opinions are my own.
Same Old Same Old
Finding the perfect gift for the knitters and crocheters in your life can be hard. At least if you don't want to go with the same old gifts from the yarn shops or Etsy. A knit or crochet pattern book, hooks, knitting needles, a yarn bowl, stitch markers, kits, or maybe a gift card just to make it easy.
Sure, those gifts are nice, but the best gifts for yarn lovers are a little different from what everyone else is giving them. So this holiday season, or birthday, or "just-because-you-rock" day, forget the same old gift ideas and go with something fun they can put in their project bag along with their wip (work in progress) that won't be the wrong size, color, or fiber!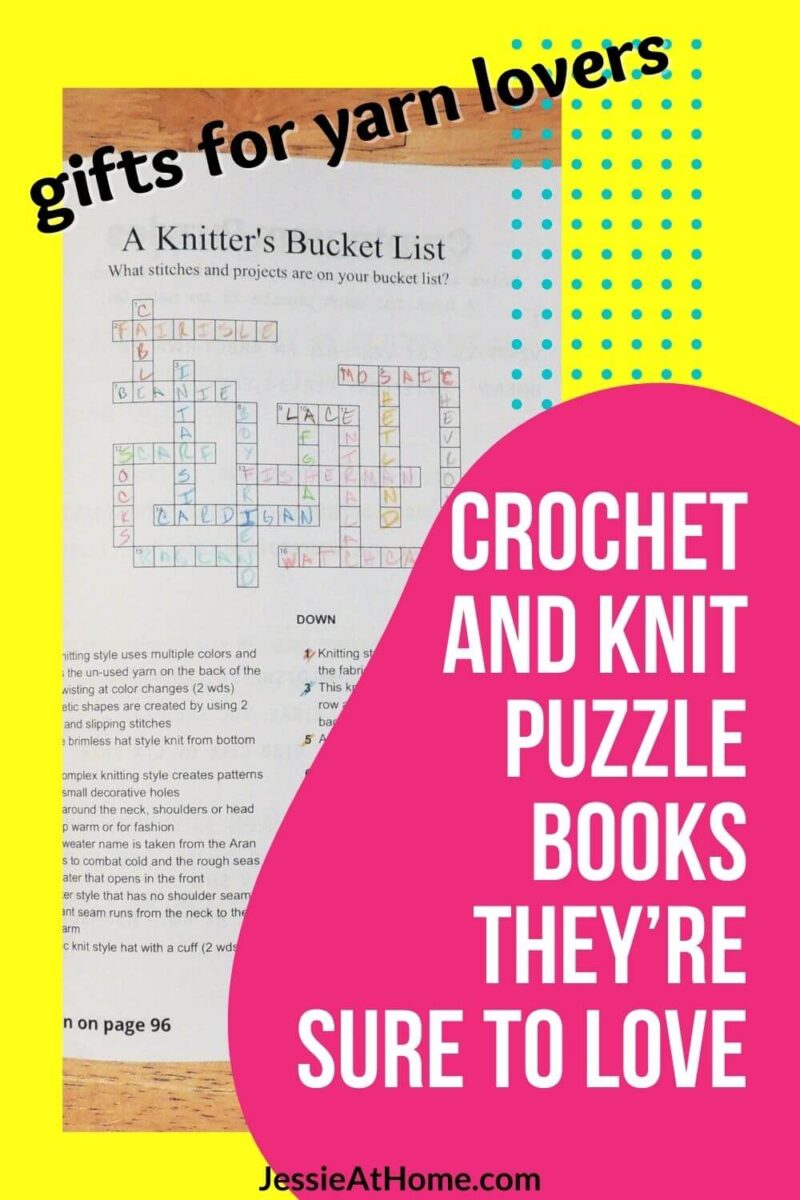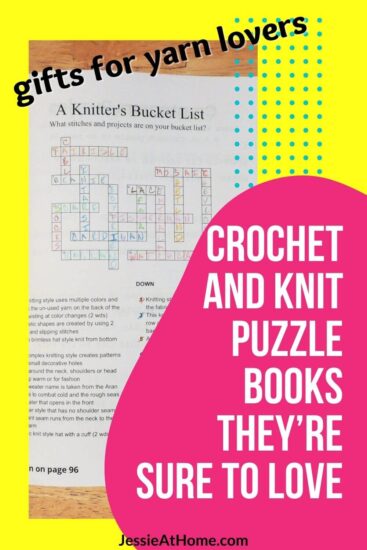 Great Gift Idea for Christmas or Any Occasion
The Crochet Activity Book and Knitting Activity Book were both written and created by Debbie Deitke. Each paperback book is in large print and contains over 100 crochet or knit themed puzzles. These puzzles will craft hours upon hours of fun and relaxation for yarn lovers. They may even find some yarnie inspiration within the pages.
You can pick up copies of the Crochet Activity Book on Amazon HERE.
You can pick up copies of the Knitting Activity Book on Amazon HERE.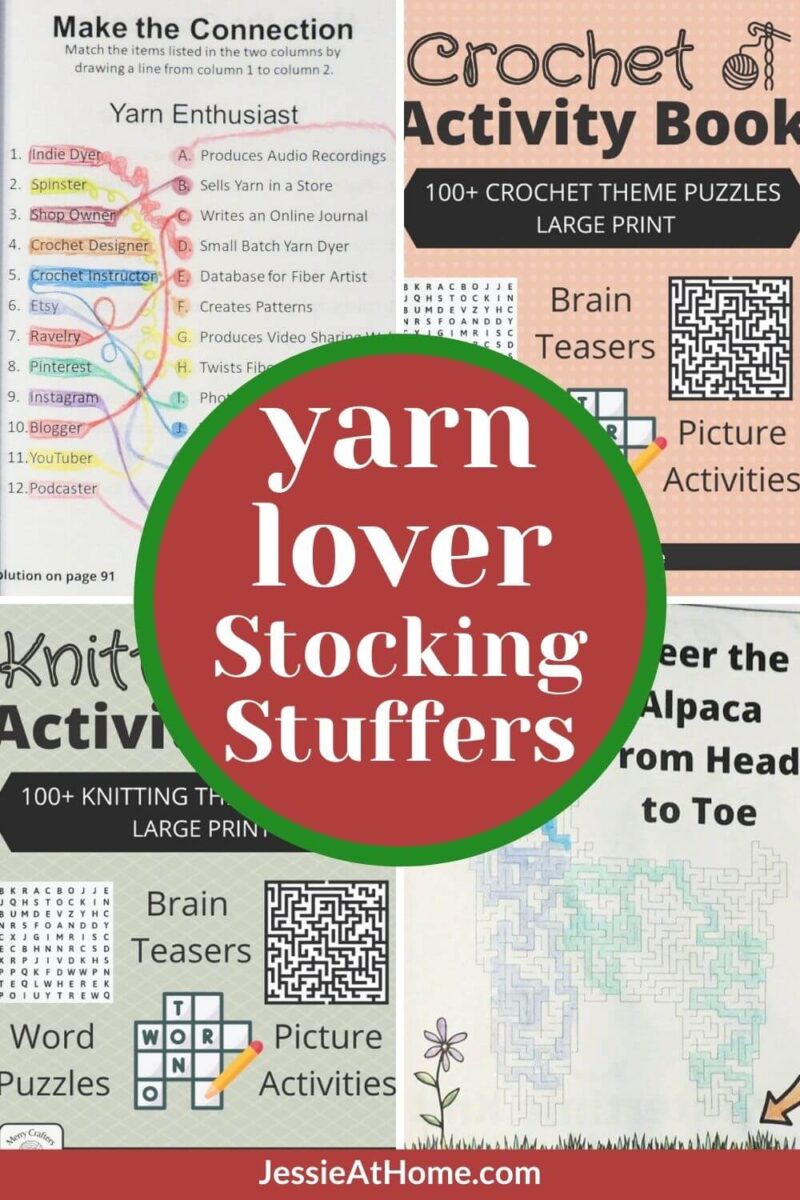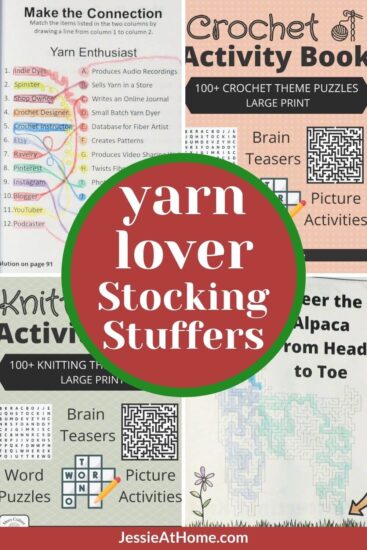 Word Puzzles
In the first section of each book you'll find more kinds of word puzzles than I knew existed, including my favorite kind, logic puzzles. Just like with knit and crochet, there are puzzles of all difficulties. Word searches for beginners, word scrambles for intermediate, and cryptograms and trivia for the more advanced.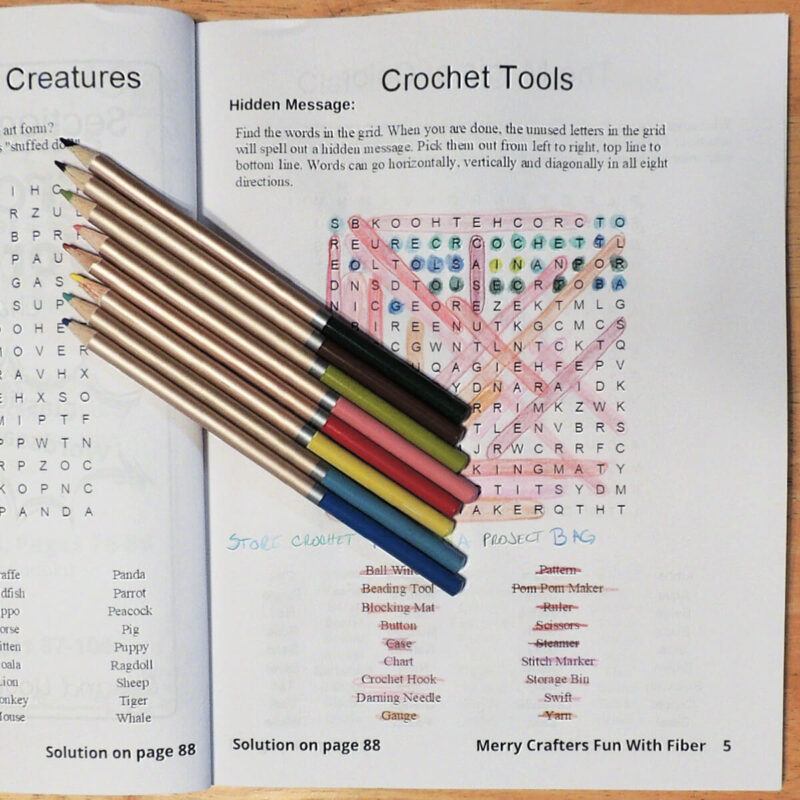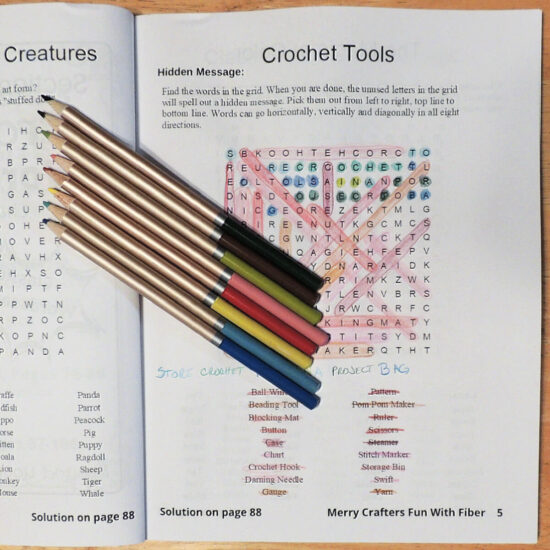 Picture Puzzles
Next are picture puzzles. Debbie doesn't disappoint with the pictures, either. You'll find sweater, blanket, and ball of yarn mazes. You'll also find a variety of other picture puzzles featuring skeins of yarn, crochet hooks, socks, sheep, and more.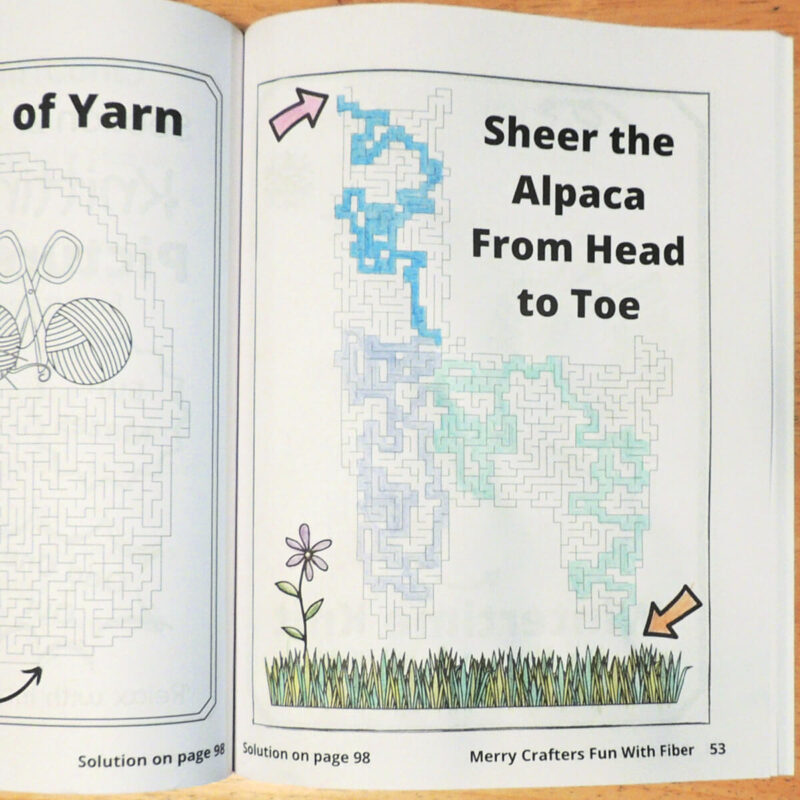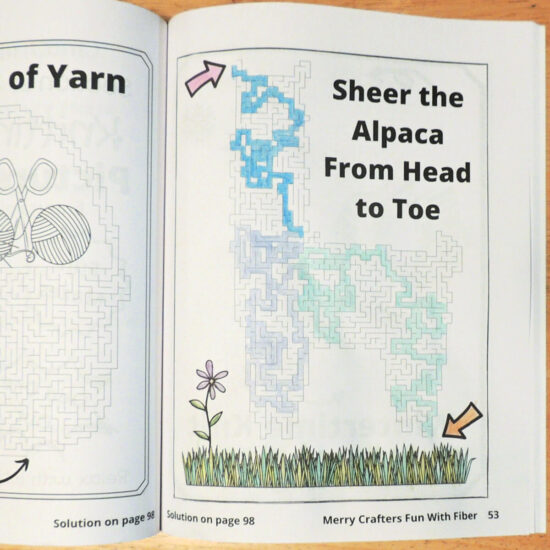 Bonus: Number Puzzles
At the end (well, before the answer section) you'll find a bonus of number puzzles. There are find the numbers (like word searches, but with numbers) and sudoku. While these may not be all the yarnie in theme, we do spend a lot of time with numbers while knitting and crocheting.
Besides, something I love about being a yarnist is occasionally breaking the rules to create something amazing. So, if you want to give something amazing to your favorite knitter or crocheter, then go grab these books!
Forget looking through all the gift guides or scouring the crafting store. You can pick up copies of the Crochet Activity Book on Amazon HERE, and the Knitting Activity Book on Amazon HERE.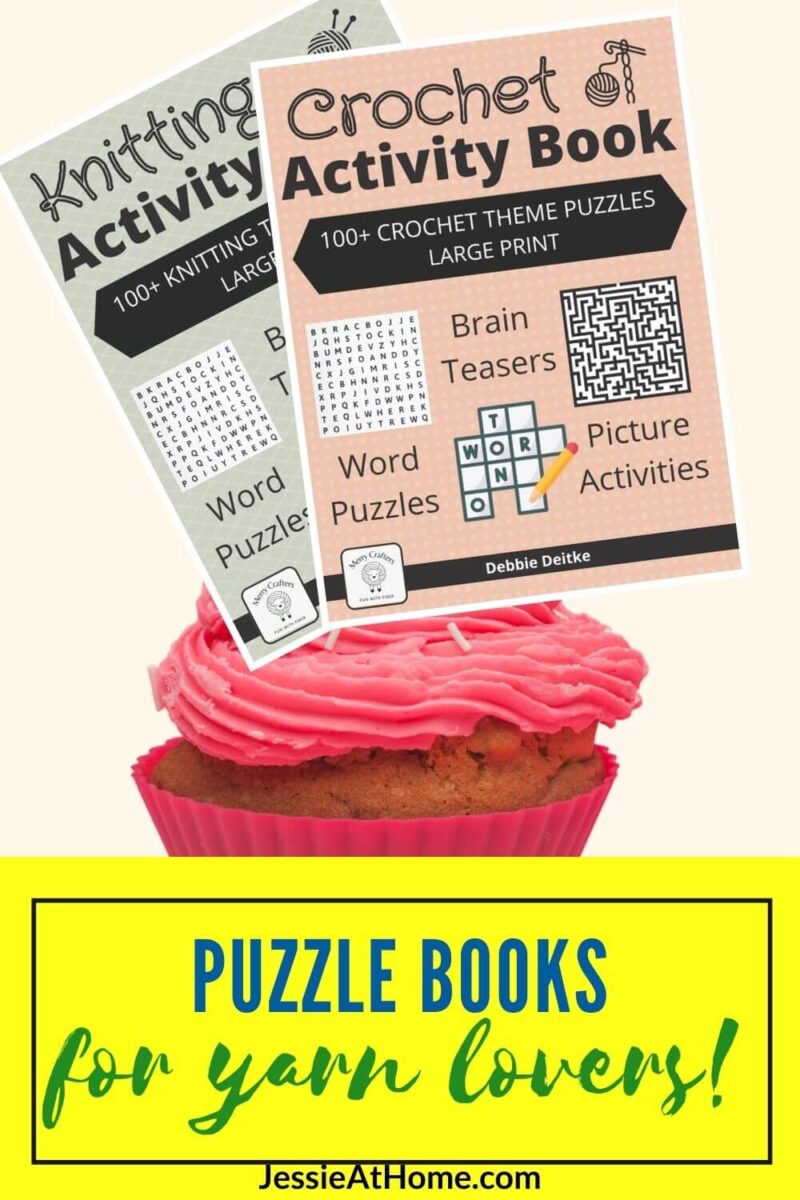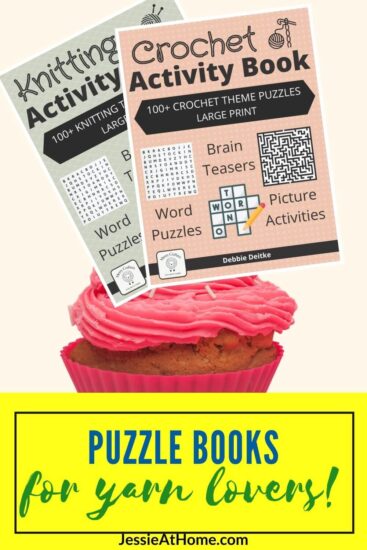 Get Even More As A Bonus
Want another bonus? Well, we can do that! I fell so in love with Debbie's creations that I hired her to create some puzzle sets for members of Showstopper Creations. One of the sets is available to all members, and the other will go to anyone who joins before the end of the year.
What is Showstopper Creations? Find out HERE!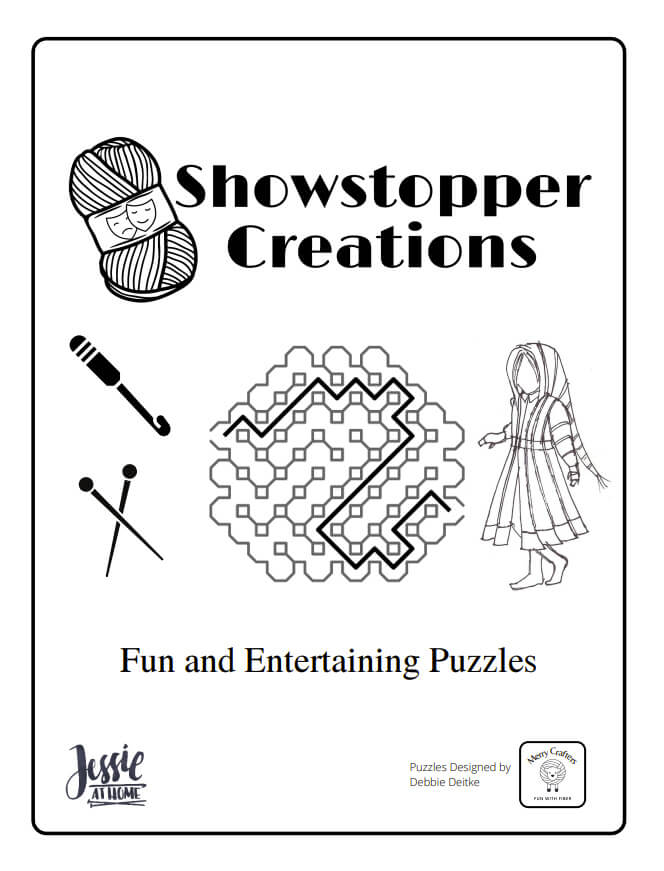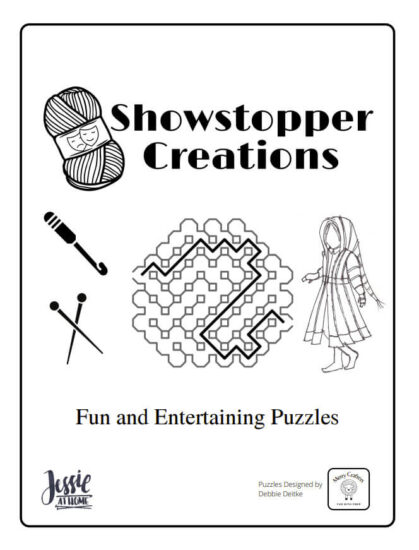 Did you enjoy what you found here at Jessie At Home? Then sign up for my newsletter and like my Facebook page, so you'll get all the updates on new tutorials, other posts, sales, and coming events.
If you have any questions, want to share pictures of your work, or just want to chat with Jessie and other crafty individuals, than join my Facebook group.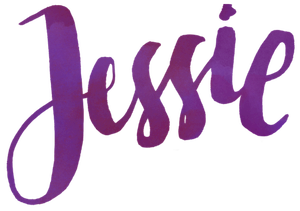 © Copyright 2021 Jessie Rayot / Jessie At Home All my videos, patterns, charts, photos and posts are my own work, so you may not copy them in any way. If you want to share this information with someone, then share the link to this post. If you want to share on your own blog / website, then you may use the first photo in this post and link back to this post. Also, you may not give away printed copies of this post.
If you liked this post about gifts for yarn lovers, then take a look at these.