These DIY Apron Pockets are quick and easy and a great way to increase the functionality of your pocket-less aprons.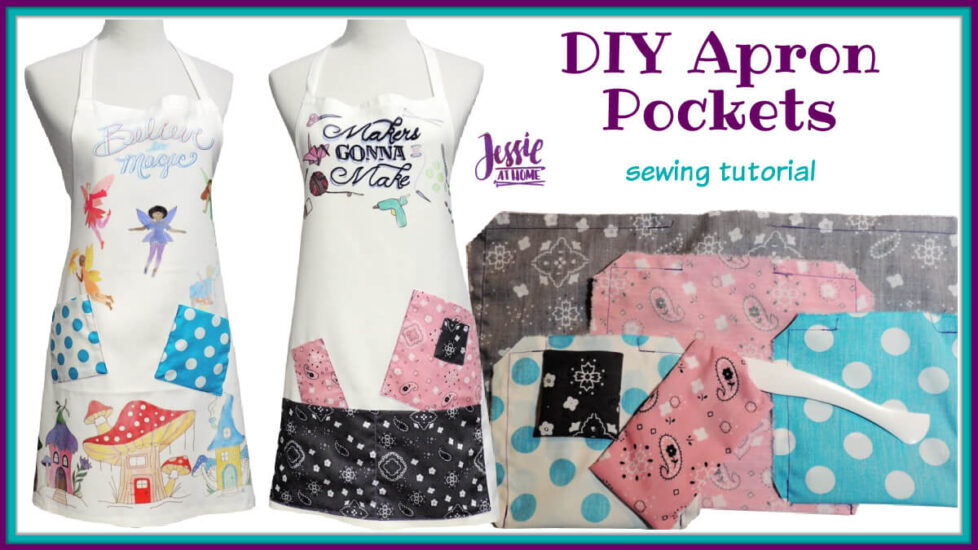 Some products in this tutorial were provided by Artesprix. All opinions are my own.
After sublimating some crafty images on the June 2021 Blank of the Month: Poly Linen Apron, I had to add some pockets. After all, crafters need pockets! You need to have somewhere for you various supplies, and maybe even a snack.
You can find the tutorial for sublimating (putting the images on) the Poly Linen aprons HERE. You can find the tutorial for cross-back straps and trim HERE.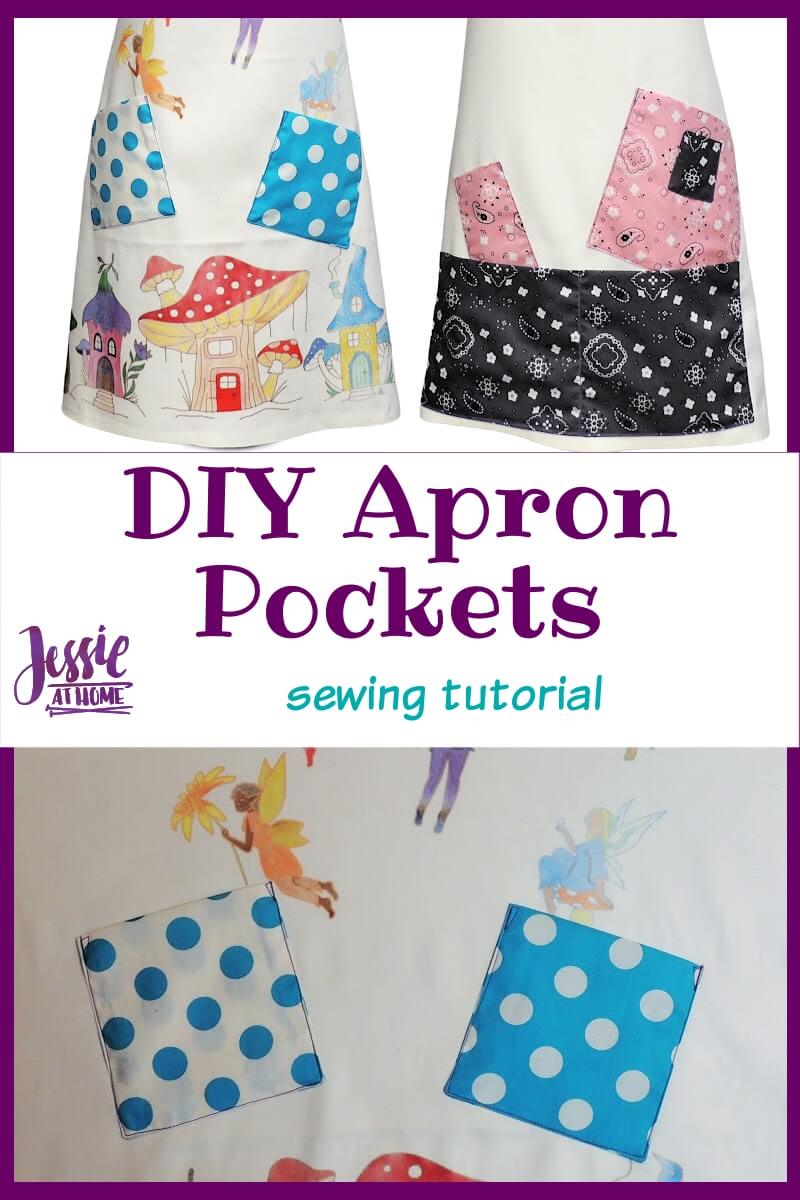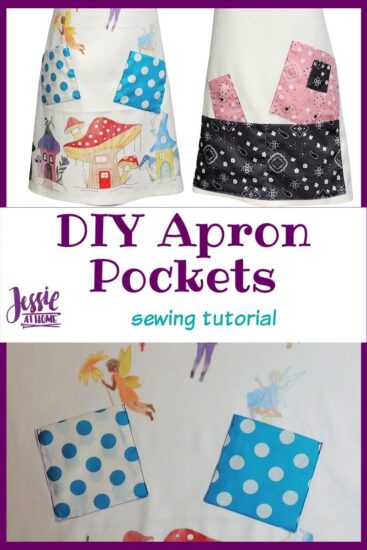 DIY Apron Pocket Supplies
Use code Jessie10 to get 10% off your Artesprix order – not valid on the Heat Press or sale items.
Making Your Pockets
All right, let's get to making those DIY Apron Pockets!
Video Highlights

If you can't see this video, try watching it on YouTube HERE.
Planning
The first step is planning out your pockets. For my Fairy Apron I had the pockets in mind when I placed the images. I thought the sitting fairy should have her mushroom seat on top of a pocket, and the fairy with a flower should be pulling the flower out of a pocket.
I layed out some of my fabric on the apron in about the size I thought would work and futzed with it. Once I had the fabric looking about right, I took some measurements so I would know the length and width of the pockets.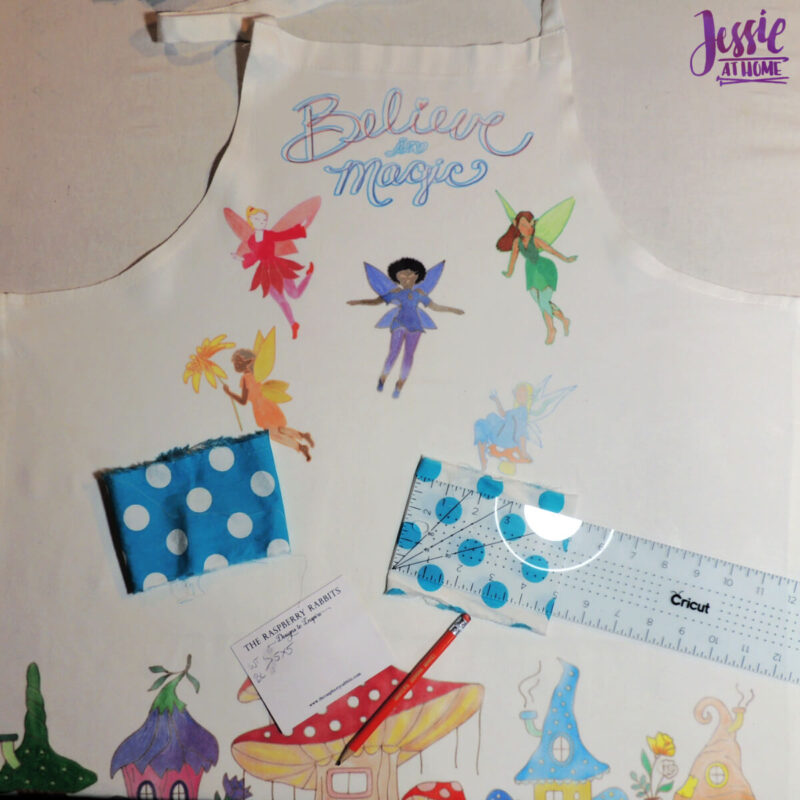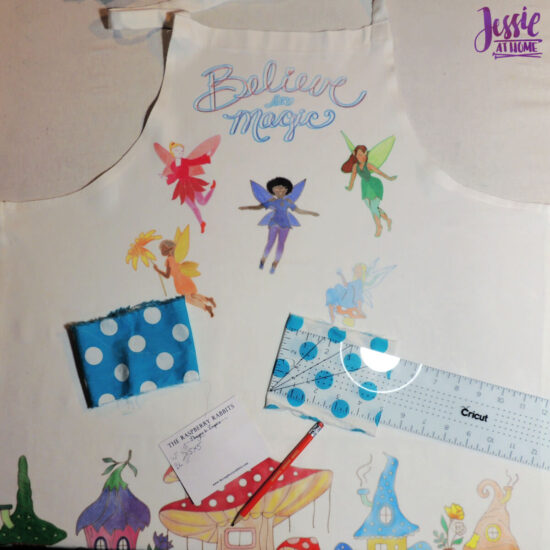 For my Makers apron, I wanted a bunch of pockets all layered up. Once again I folded and placed fabric to see what size and placement I would like. Another technique is to use paper for the planning so you don't have to cut the fabric yet. I just happened to be using scraps, so I had plenty of pieces to plan with. Don't forget to write the length and width of each pocket, and snap a pic to be sure you remember the placement.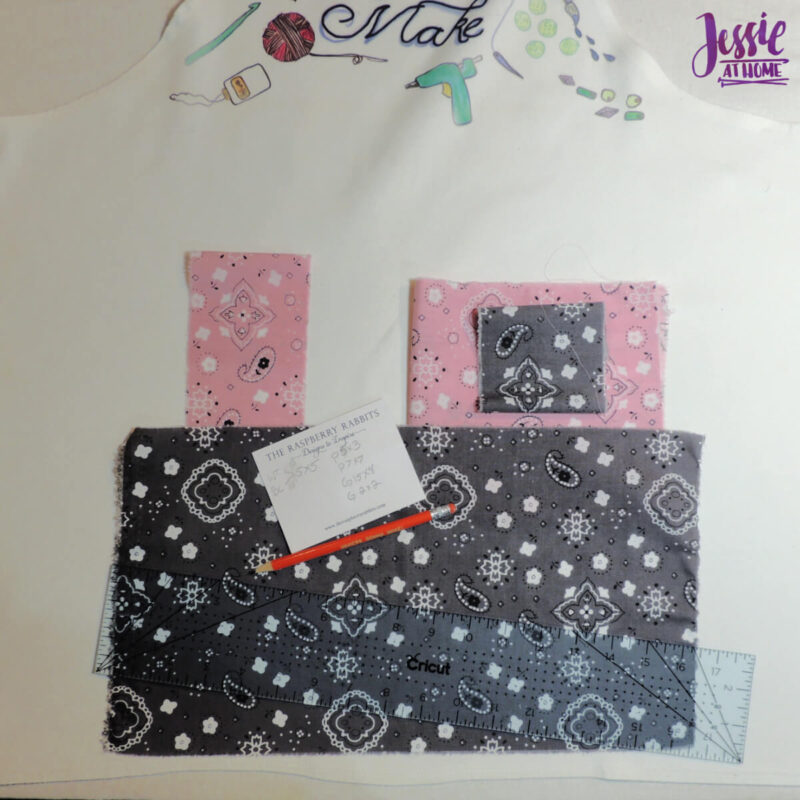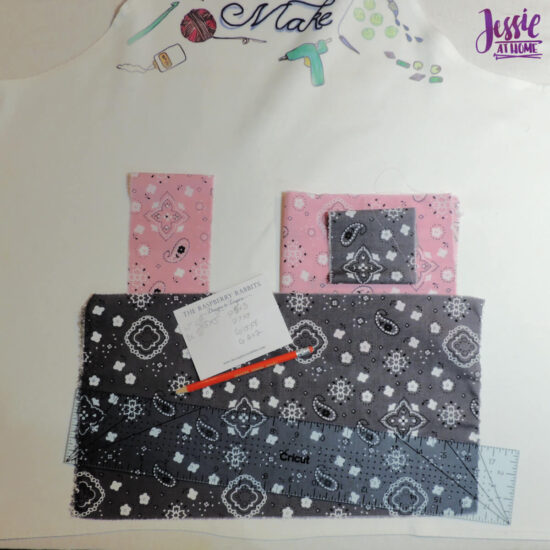 Pocket Cutting & Sewing
These pockets are so simple! For each pocket look at the length (top to bottom) and width (side to side) of the pocket. Multiply the length by 2. Now cut out a rectangle that is 1″ longer than twice the length, by 1″ wider than the width.
So, if I wanted a 6″ tall by 5″ wide pocket, I would cut out a rectangle that was 13″ (6 times 2 is 12, plus 1 is 13) by 6″ (5 plus 1 is 6). Easy peasy.
Now, fold the pocket in half, right sides together. The fold will end up being the top of the pocket. Sew down one side and along to bottom to just before the center of the bottom, using a 1/2″ seam allowance. Repeat on the other side leaving a 2-3″ opening in the bottom of the pocket.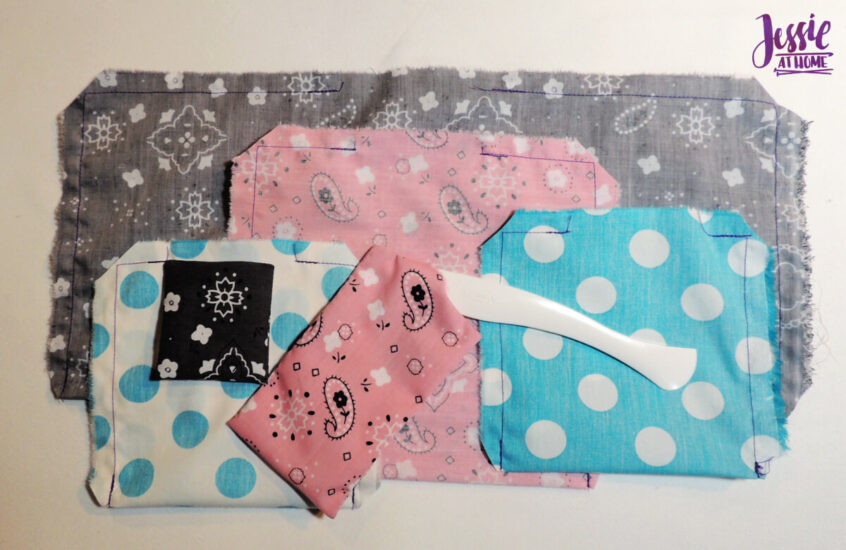 Clip the corners and turn the pocket right side out through the opening. Press flat, don't worry about sewing the opening, just be sure to push the seam allowance in.
Attaching Your DIY Apron Pockets
Place the pockets on the apron. Pin them down and then sew them about 1/16 to 1/8″ in from the edge of the sides and bottom. Be sure the folded edge is the top opening of the pocket. I like to make tiny little triangles at the top of the sides when I sew them to reinforce the sides. They are less likely to rip off that way.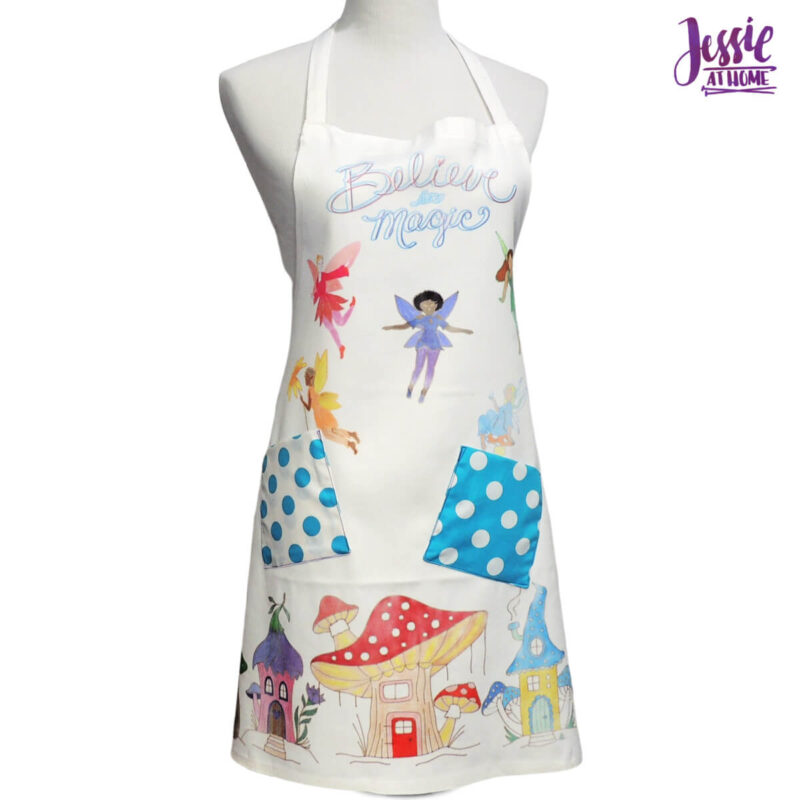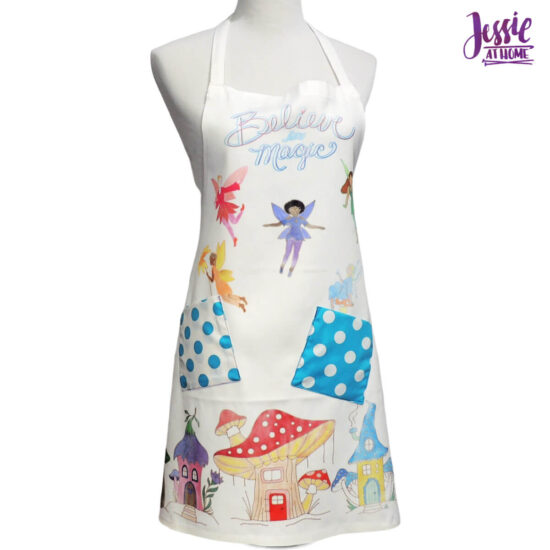 For my Makers DIY Apron Pockets, I had to sew the pockets in steps. First I sewed the tiny pocket onto the square pocket. Then I sewed the square pocket and the paintbrush pockets on. Finally I sewed the long bottom pocket on and added a topstitch with a tiny tringle on top up the center to make it two pockets.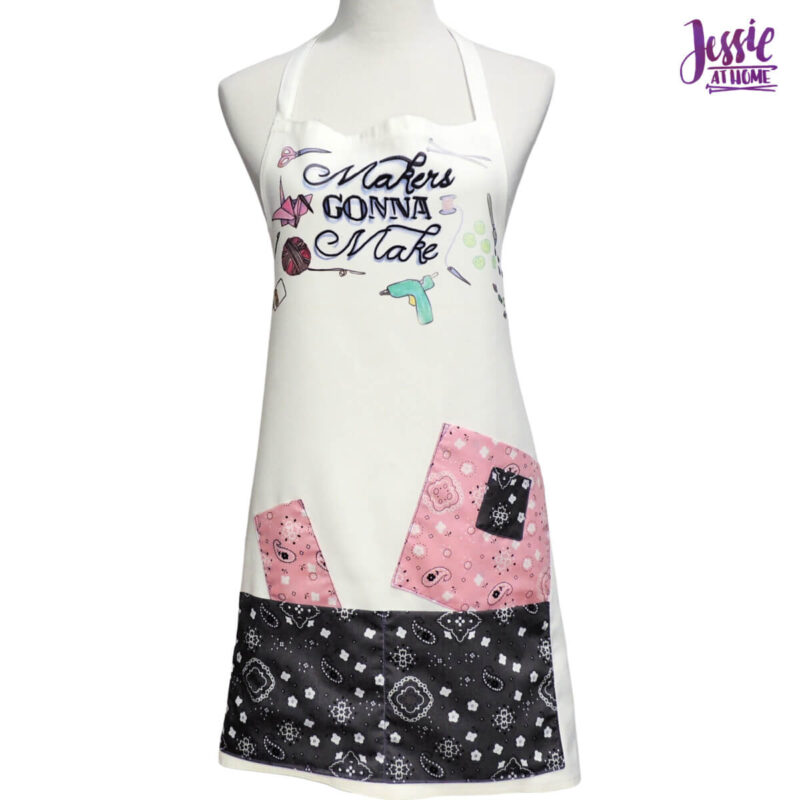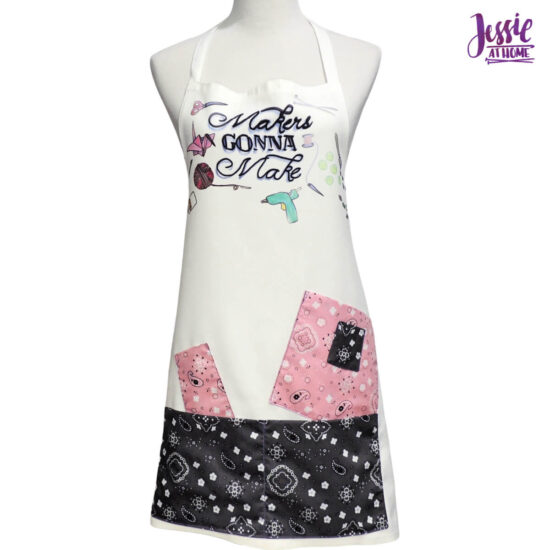 This crafty apron is going to be so useful!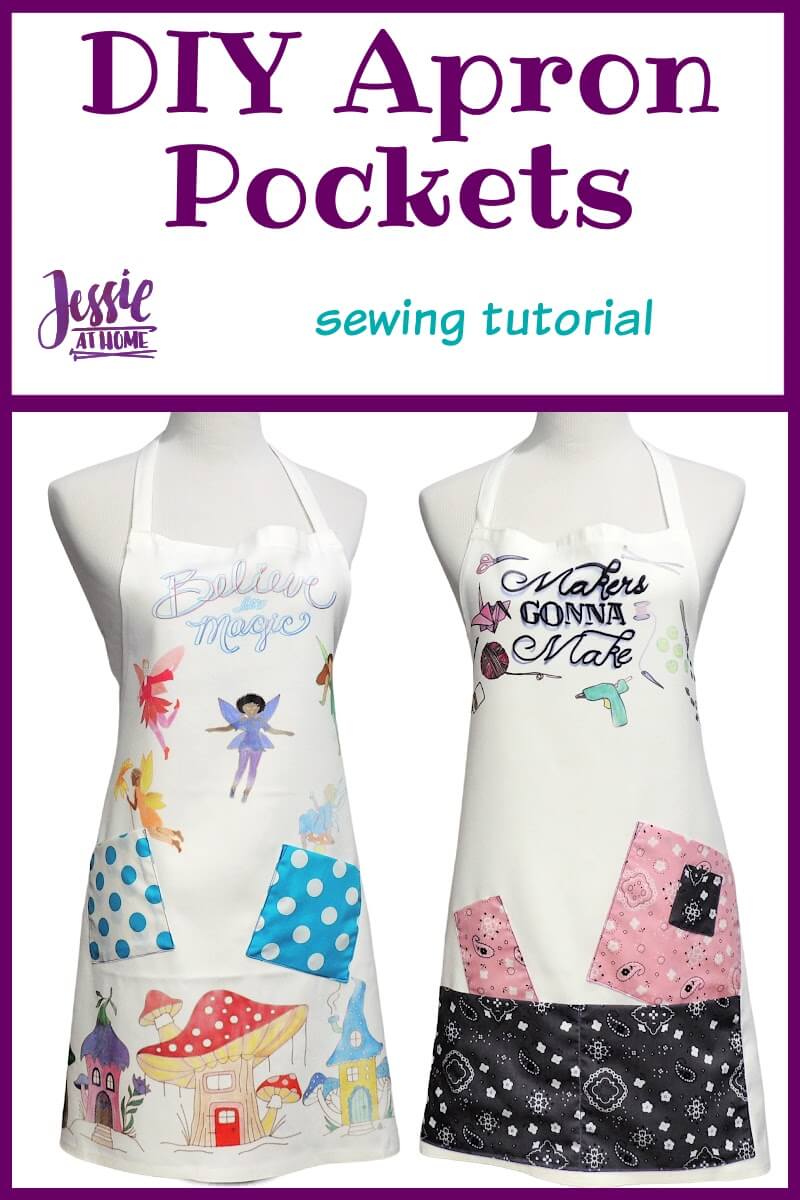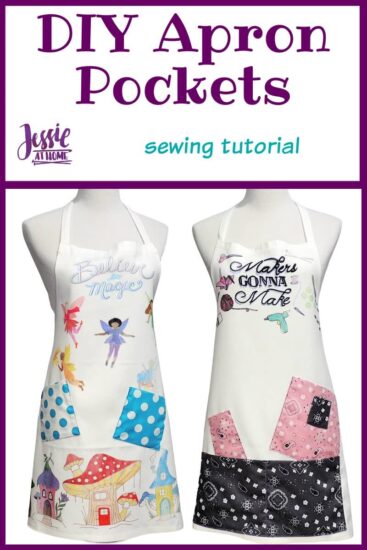 Don't forget to use code Jessie10 to get 10% off your Artesprix order – not valid on the Heat Press or sale items.
Happy crafty my friends!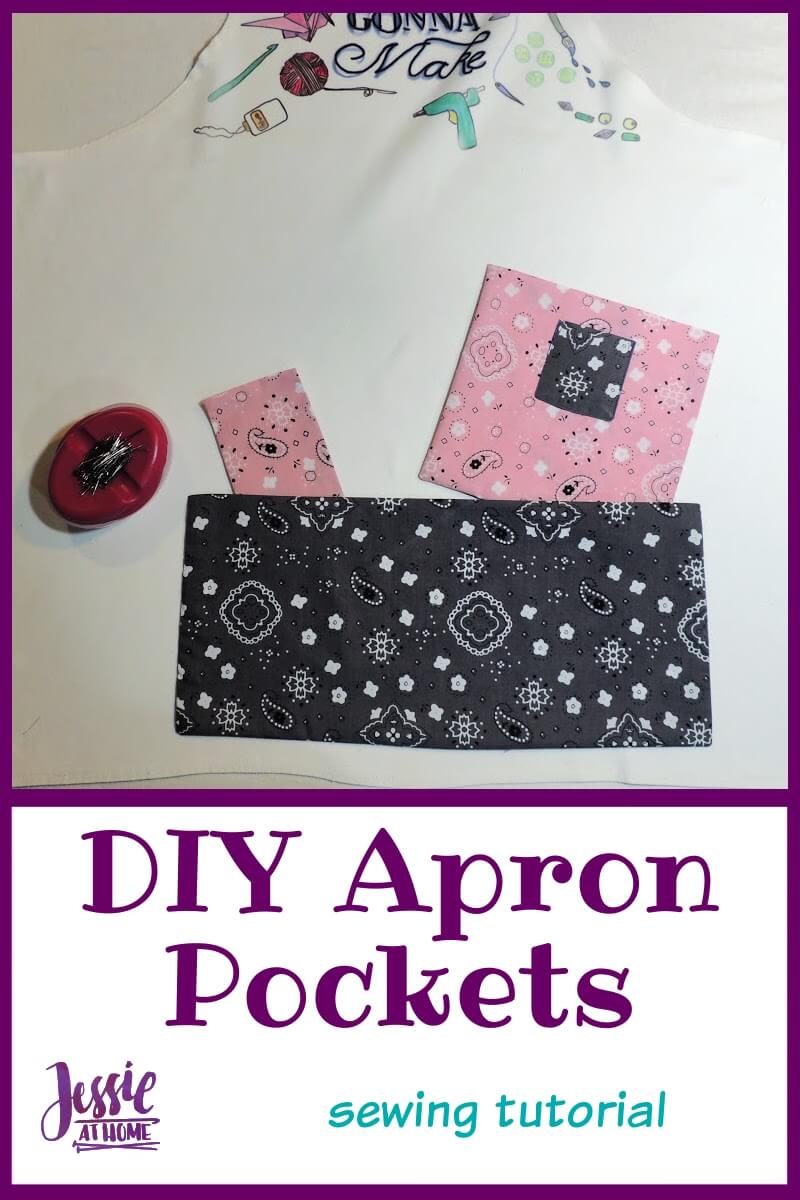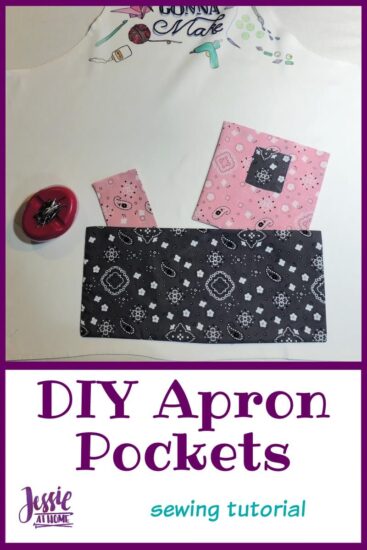 Did you enjoy what you found here at Jessie At Home? Then sign up for my newsletter and like my Facebook page, so you'll get all the updates on new tutorials, other posts, sales, and coming events.
If you have any questions, want to share pictures of your work, or just want to chat with Jessie and other crafty individuals, than join my Facebook group.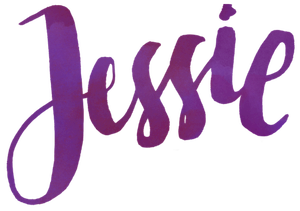 © Copyright 2021 Jessie Rayot / Jessie At Home All my videos, patterns, charts, photos and posts are my own work, so you may not copy them in any way. If you want to share this information with someone, then share the link to this post. If you want to share on your own blog / website, then you may use the first photo in this post and link back to this post. Also, you may not give away printed copies of this post.
If you liked this crafty post, then take a look at these.