Adventures in yarn dying can be super fun and super messy, yet they can create super amazing works! Join me on my adventures in 2020 to learn and create. I've always wanted to learn how to dye yarn, and the stars have finally aligned and we will take that journey together.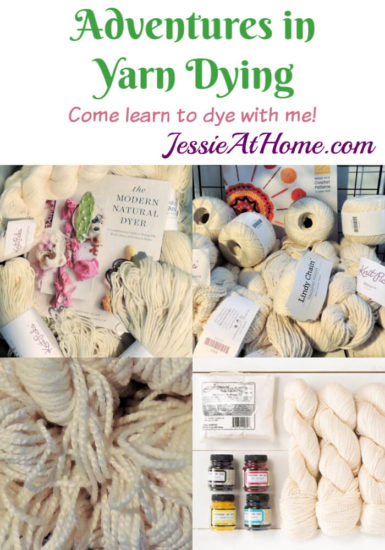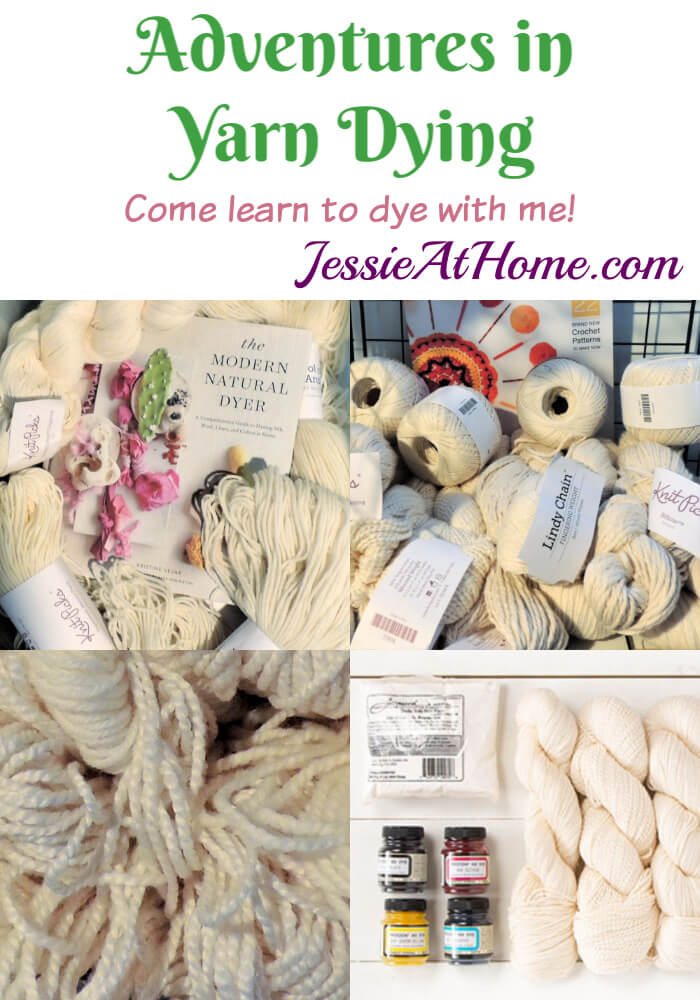 This Adventures in Yarn Dying post was sponsored by WeCrochet. All opinions are my own.
Throughout 2020 I am going to learn to dye yarn, and then I will share everything with you. My successes and my failures and everything in between will all be laid out for your education and amusement.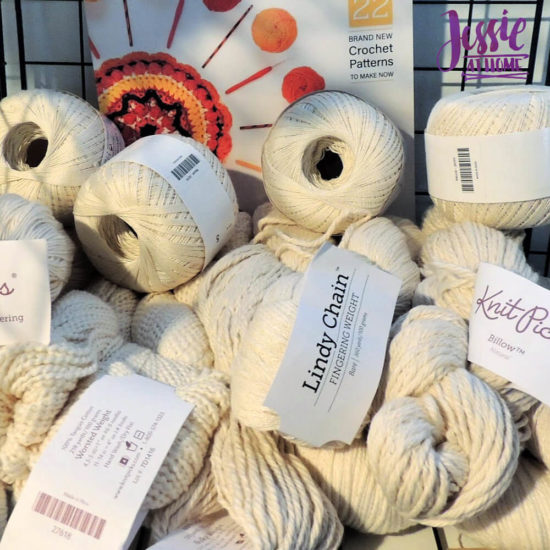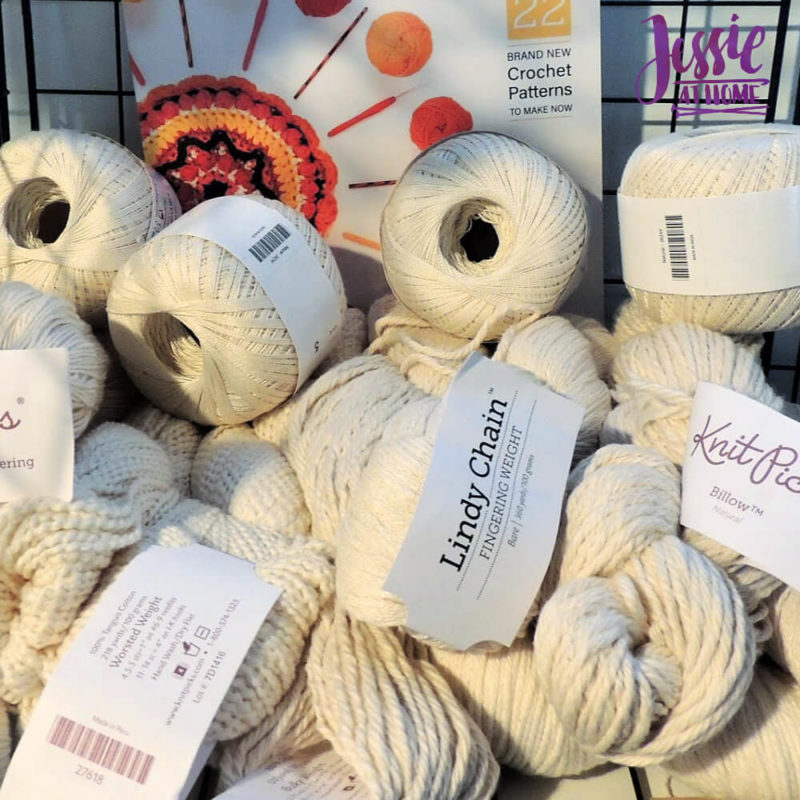 There happens to be five months with five Thursdays this year; today being the first. On those fifth Thursdays I will put up a post in this series. Today is about getting ready, and some basic info you might find useful. Below you will see the remaining dates, and each will be linked when those posts go live.
4/30/2020 – Jacquard Acid Dye on Protein Fibers & some other protein dye ideas I will find in my research.
7/30/2020 – Indigo Dye on Cotton/plant fiber yarns with ideas and tutorials on how to "ty-dye" yarn.
10/29/2020 – Earthues Botanical Dyes on various fibers & some other botanical dye ideas I will find in my research.
12/31/2020 – Greener Shades Acid Dye on various fibers with some ideas and tutorials on multi-color dying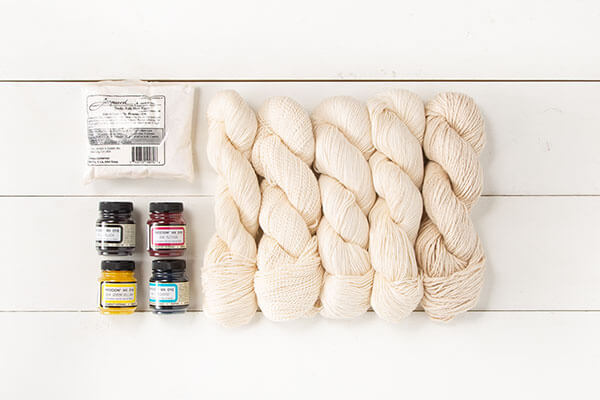 We will be using the two natural fiber types for our Adventures in Yarn Dying. Protean fibers are those made from the hair or fur of living creatures such as sheep, llama, and even silk worms. Plant fibers are those made from plants such as cotton, flax (linen), and bamboo.
Different fibers work better with different yarns, and that is something we will be exploring this year. I'll make mini-hanks of several fiber types so we can try each with pretty much all the dyes we use this year. I may think a day is perfect for one fiber, and then find out it's even better for something else!
Now let's think about some supplies. The main supplies needed can be purchased from WeCrochet. In addition, there are a lot of other useful supplies that can be found around your house, attained at thrift stores, or even just purchased.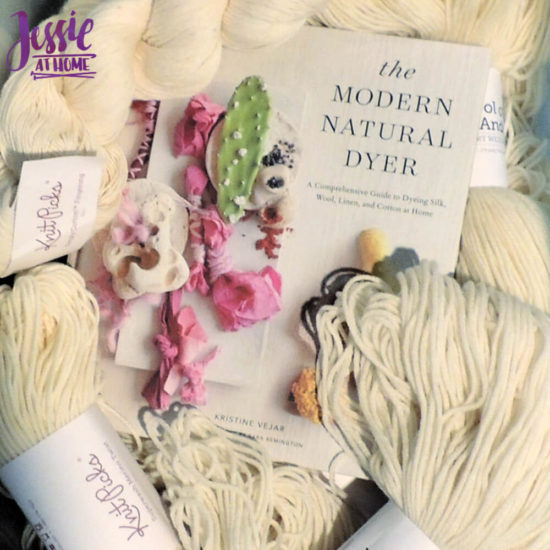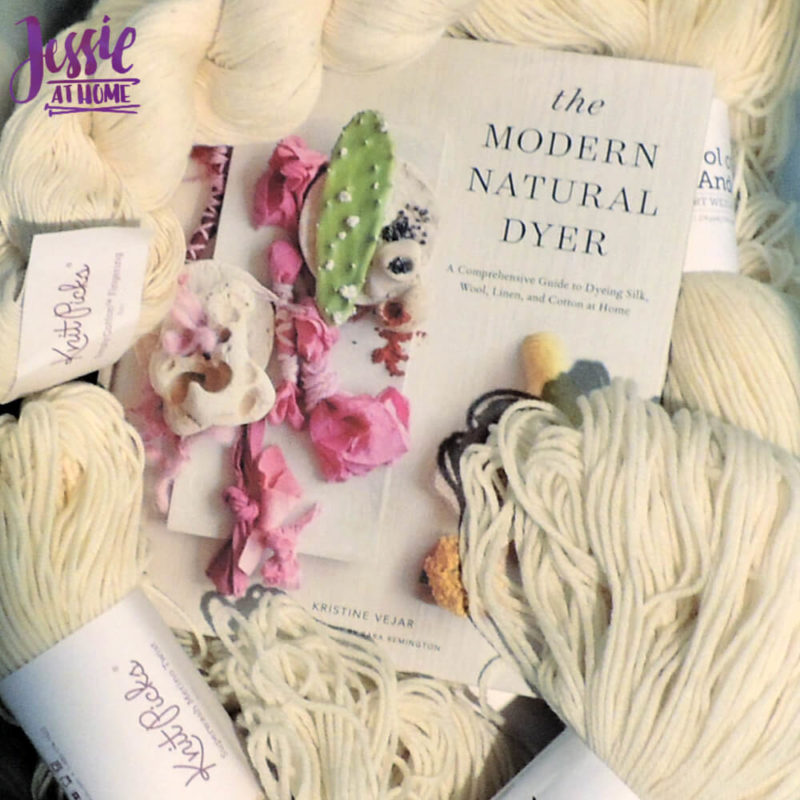 I have listed as many supplies as I can come up with below. You may choose to use some but not others. I may come up with more as the year goes on. Don't be scared off by the long "other" list, as you probably have a lot of it already, and it's not all necessary.
Supplies from WeCrochet
Other Useful Adventures in Yarn Dying Supplies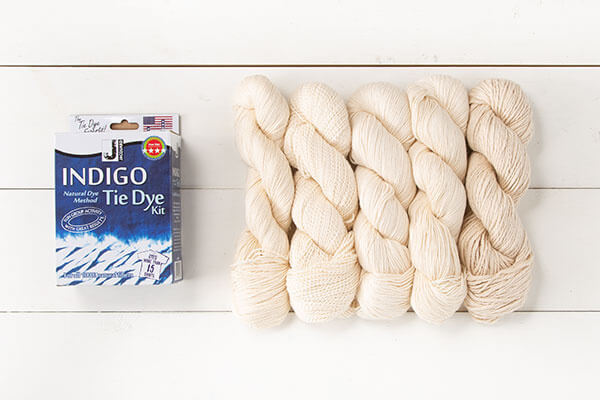 OK, now get ready. I can't wait to start our Adventures in Yarn Dying with you all!!
Did you enjoy what you found here at Jessie At Home? Then sign up for my newsletter and like my Facebook page, so you'll get all the updates on new tutorials, other posts, sales, and coming events.
If you have any questions, want to share pictures of your work, or just want to chat with Jessie and other crafty individuals, than join my Facebook group.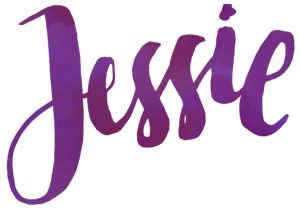 © Copyright 2020 Jessie Rayot / Jessie At Home All my videos, patterns, charts, photos and posts are my own work, so you may not copy them in any way. If you want to share this information with someone, then share the link to this post. If you want to share on your own blog / website, then you may use the first photo in this post and link back to this post. Also, you may not give away printed copies of this post.
If you liked this Adventures in Yarn Dying post, then take a look at these.