Here are some awesome free craft tutorials to fill your time, help you de-stress, and keep the kids entertained. Plus, some places you can order craft supplies online and have them delivered to your door, and even a mystery crafty giveaway! This post will not include knit and crochet items, as those were part of a post a few week ago that you can find HERE.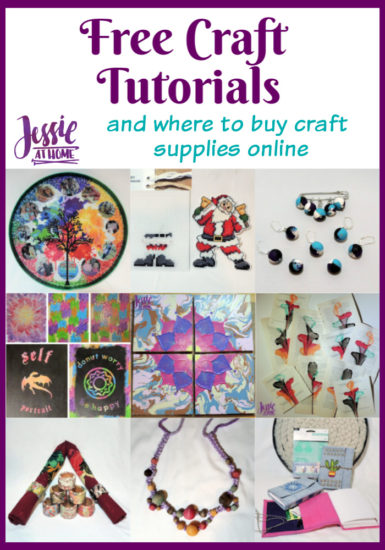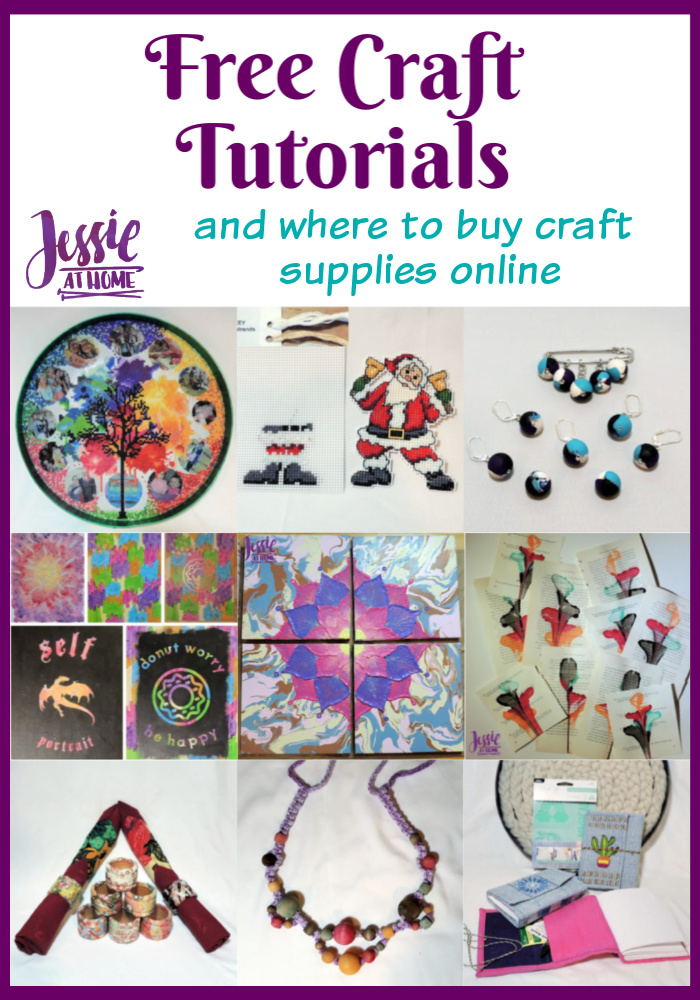 I know that there are a lot of people experiencing financial issues due to the times, so I thought free tutorials would be helpful. At this point, we should all be staying at home as much as possible, so I also wanted to give you ideas of where to buy supplies and places having specials
If you've been reading Jessie At Home for a while you may know that sewing was my first career. Here are some of my sewing tutorials. The Embroidered Messenger Bag is a great way to show off an embroidered piece, the Small Envelope Bag hold all sorts of little goodies, and the Counting Bean Bags is an oldie but goodie that's great of you have littles!

Would you like to mix your fabric or yarn crafts with other crafts? Try these: DIY Napkin Rings with Origami Paper and Bonus Fabric Napkin Tutorial, DIY Wooden Bead Necklace, & DIY Bookmaking Tutorial – How to make an embroidered wrap book.

How about some fun with paint? Try Reverse Image Painting Tutorial – fun for the whole family, Dimensional Paint and Paint Marbling Tutorial: Make a Happy Flower & Pretty Painted Pages with Plaid Paints.

Even more crafty awesomeness. Kyla has a pair of the Sculpey earrings (stitch markers) and wears them often! Family Tree Craft – Photo transfer and Diamond Art creation, Cross Stitch Tips and Tricks & Crochet & Knit accessories with Sculpey.

I've been in love with Origami since I was 8. You can find lots of tutorials HERE, and here are 3 of my favorites: Crane, Ninja Star & Basket With Handle.

Lastly, here are some fun crafts for those of you with a Cricut or other cutting machine. Fun with Foil! Rinea Foiled Paper and Cricut tutorial, DIY Medieval Banner Kids Craft & Iron-On Thread Layered Cards – Fun to make and so pretty for giving!

Here are some sites that will ship you craft supplies. Yeah!!!
Of course, I think we are all aware of Amazon. So CLICK HERE to go straight to some craft supply awesomeness on Amazon. Free delivery on many items with Prime!!
Bluprint (formerly Craftsy), is having a "Craft More Happy Moments" FREE unlimited access creativity event through April 9. During the event, Bluprint will provide free access to their full slate of content; including more than 1300 classes and series and hundreds of step by step project tutorials and patterns. This is the perfect time to learn a new craft or hobby. Get crafting HERE.
Craft Stash is a paper crafting site that I recently learned about. They have lots of great products for your paper crafting needs!
Leisure Arts has so many craft supplies and craft kits and just everything crafty!
I really enjoy creating with my Cricut. There are just so many ways to use it and materials it can be used with!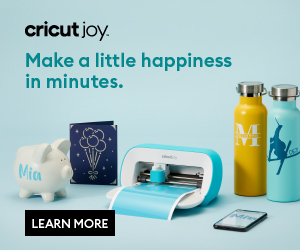 LoveCrafts is not only a great place to find knit and crochet patterns and yarn, but they also have embroidery and sewing supplies and kits! Check them out HERE!
To enter the Mystery Craft Giveaway you must be at least 18 years of age. The giveaway ends at the end of day eastern time on April 27, 2020. Winner will be contacted by email and will have one week to reply with a valid shipping address or a new winner will be chosen. Void where prohibited. Any personal data collected on this entry form will be used solely for the purposes of administering this giveaway.
a Rafflecopter giveaway
Did you enjoy what you found here at Jessie At Home? Then sign up for my newsletter and like my Facebook page, so you'll get all the updates on new tutorials, other posts, sales, and coming events.
If you have any questions, want to share pictures of your work, or just want to chat with Jessie and other crafty individuals, than join my Facebook group.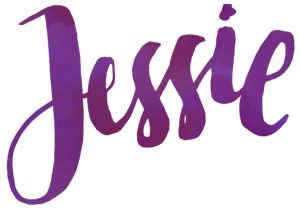 © Copyright 2020 Jessie Rayot / Jessie At Home All my videos, patterns, charts, photos and posts are my own work, so you may not copy them in any way. If you want to share this information with someone, then share the link to this post. If you want to share on your own blog / website, then you may use the first photo in this post and link back to this post. Also, you may not give away printed copies of this post.
If you liked this free craft tutorial post, then take a look at these.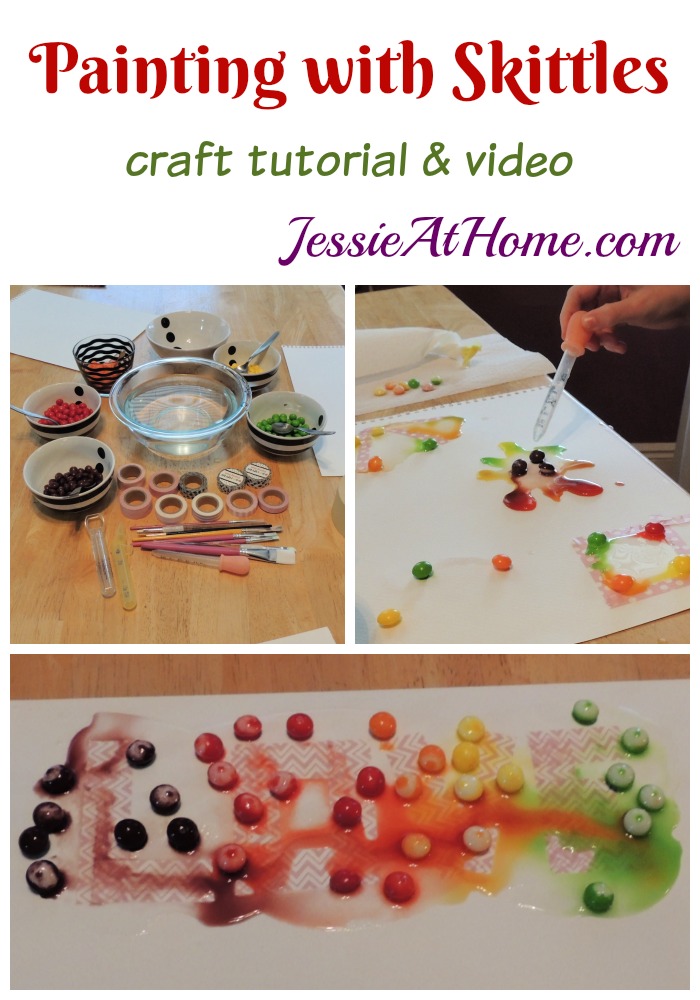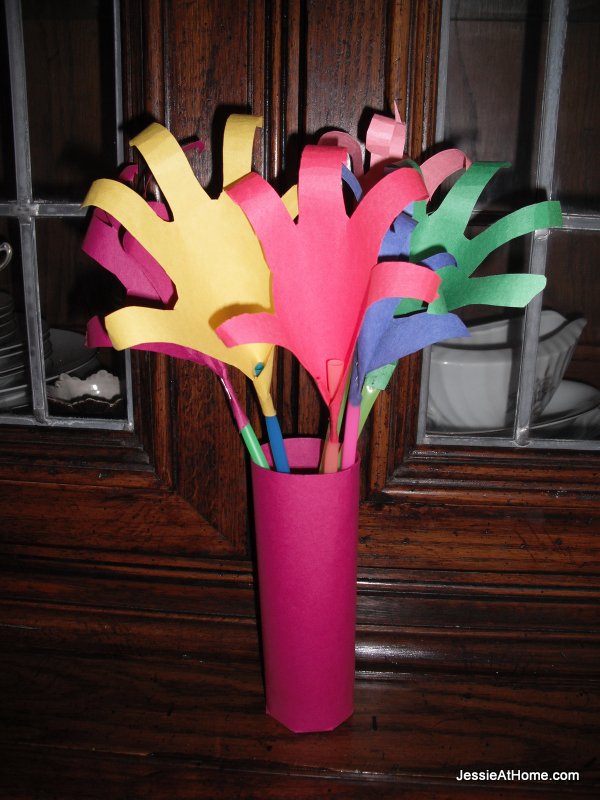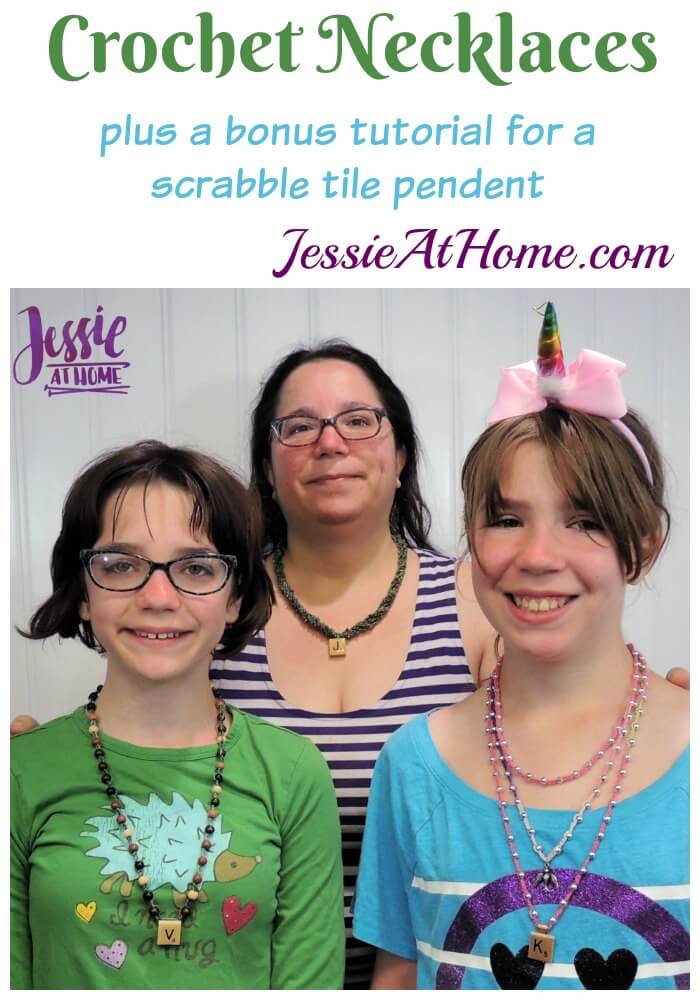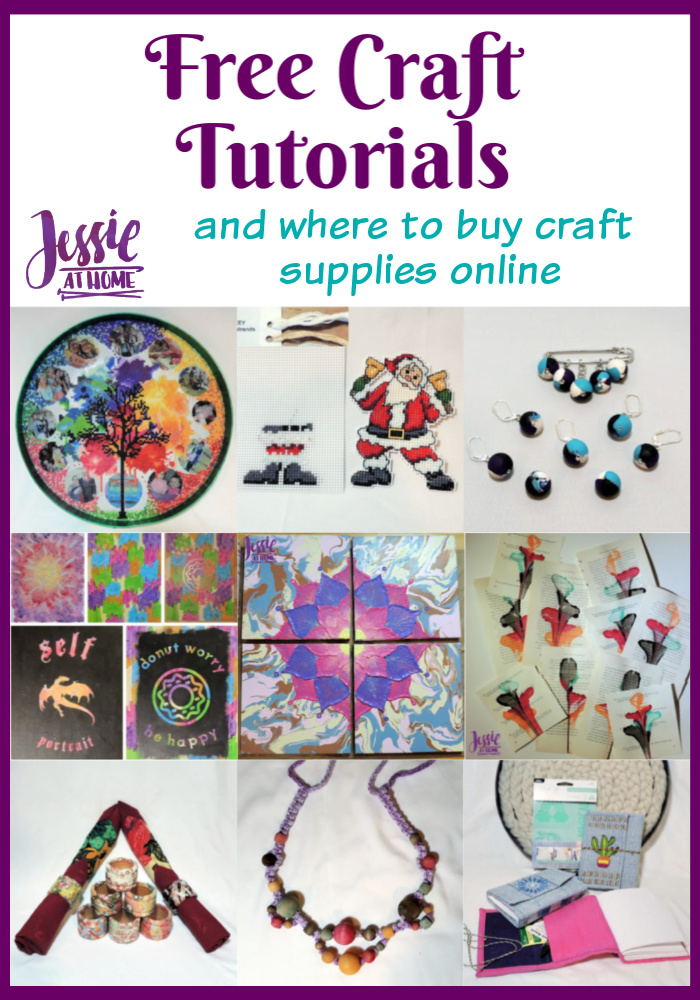 Want to get the latest posts from Jessie at Home delivered straight to your email?
Subscribe to the Jessie at Home newsletter! We'll send you the latest patterns and tutorials. We will never spam you, promise to never sell your email address, and you can unsubscribe at any time.